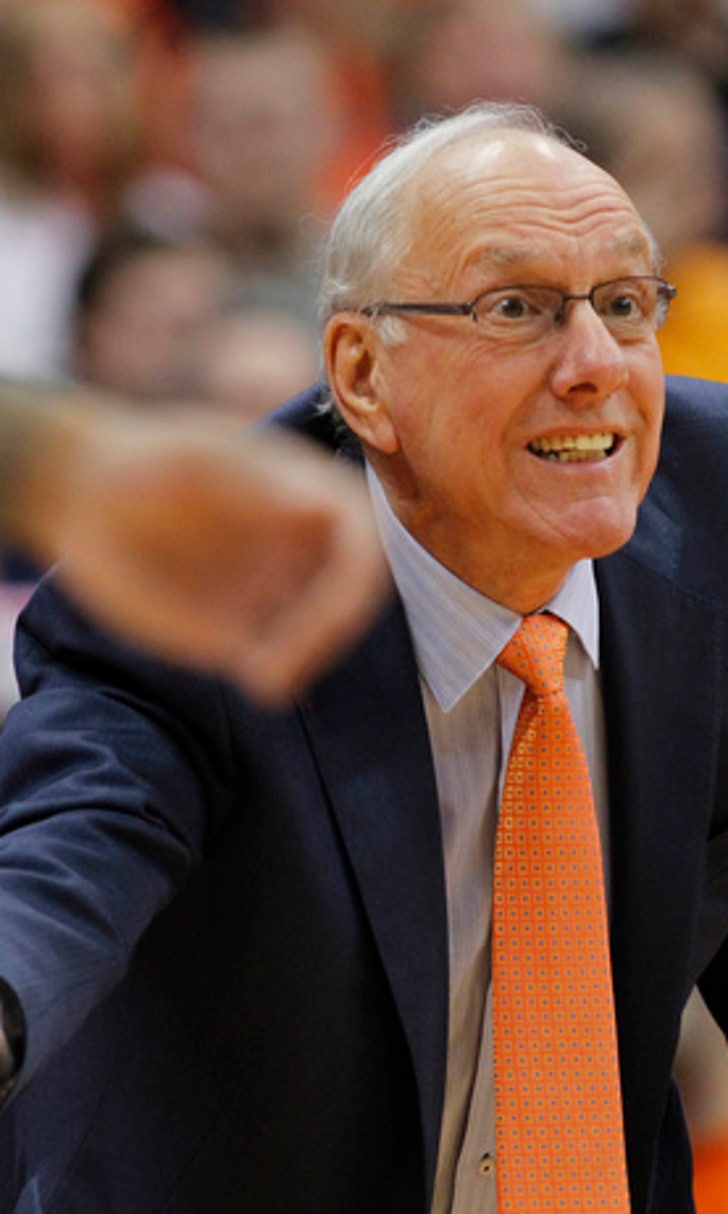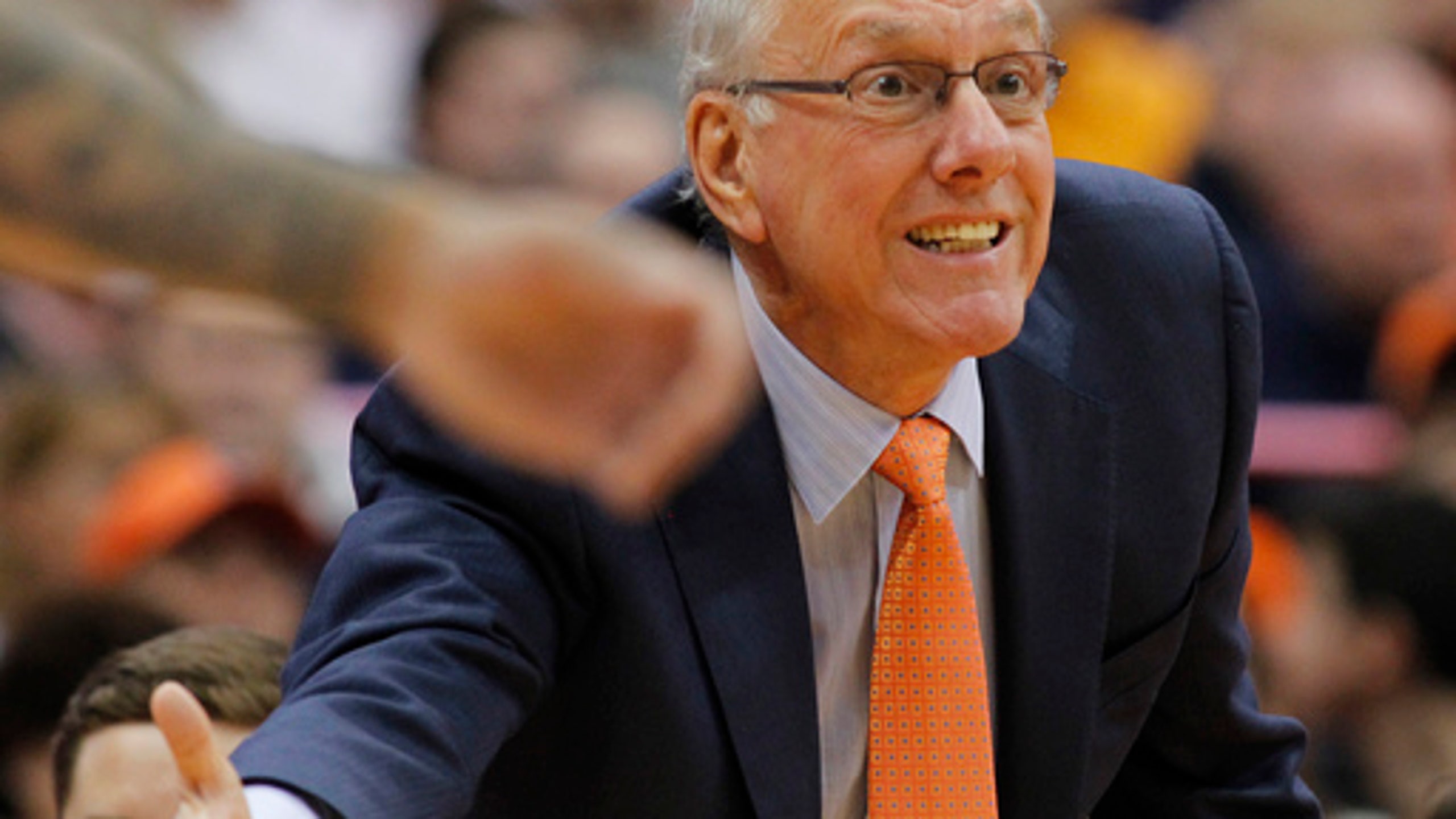 Syracuse in uncharted territory under Boeheim: 0-4 in ACC
BY foxsports • January 12, 2016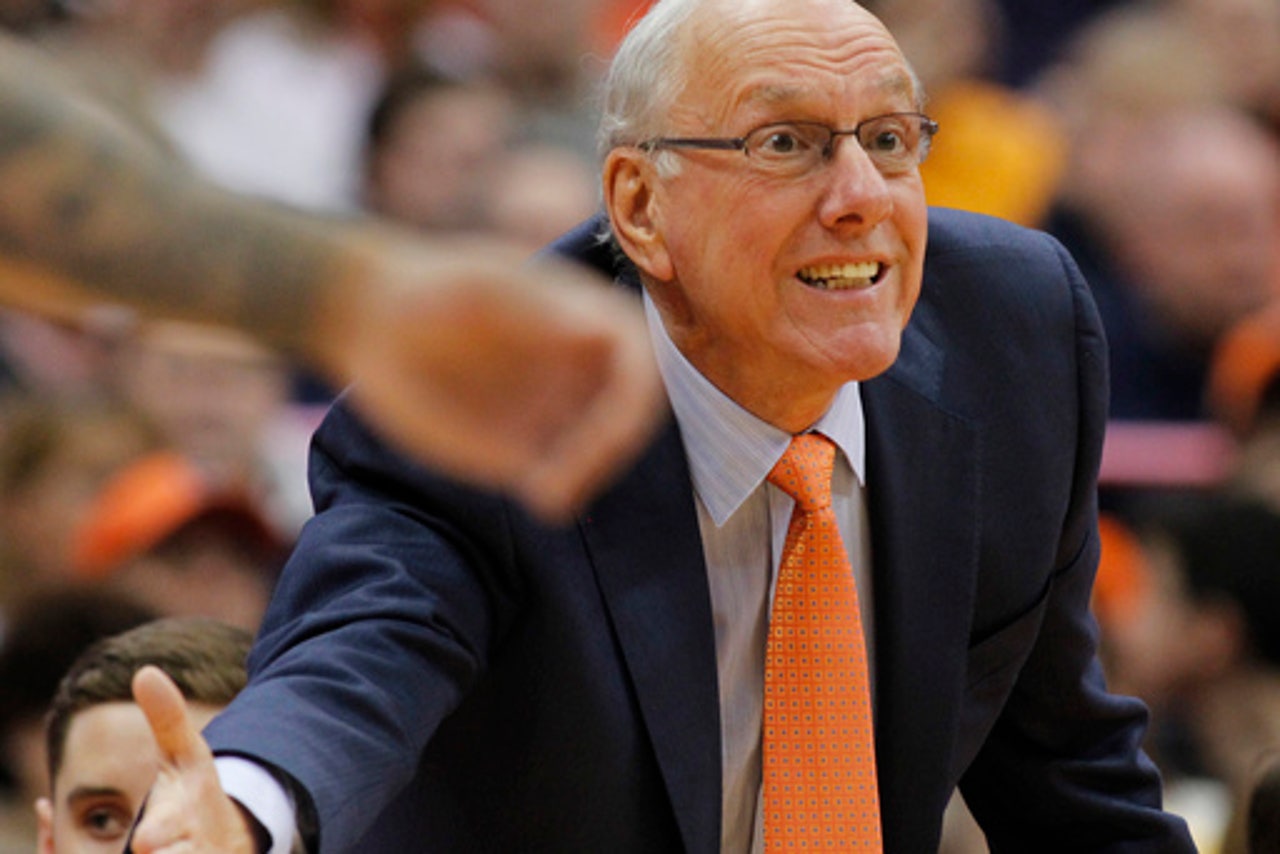 SYRACUSE, N.Y. (AP) After Syracuse had dropped its fourth straight game to open Atlantic Coast Conference play, coach Jim Boeheim shrugged off his team's spot in the conference cellar.
''It's not something new for me,'' Boeheim said after Saturday night's 84-73 loss to North Carolina, ranked No. 5 this week. ''There's 14 games left to go. We started 0-4 one year and we won 10 games in the league.''
Not quite.
The Orange's worst previous start in conference play since Boeheim took over in 1976 was 0-3, and that happened twice in the 1990s.
The 1992-93 team, which did not play in the NCAA Tournament because of NCAA sanctions, started the Big East season with losses to Boston College, Villanova and Georgetown, finished 20-9 overall and 10-8 in conference play, and won two games in the Big East tournament.
The Orange also lost its first three Big East games in 1996-97, finished 19-13 overall and 9-9 in the Big East, and lost in the first round of the NIT just a year after reaching the Final Four and losing to Kentucky in the national championship game.
This season, Boeheim served a nine-game NCAA suspension and missed the first three ACC games as part of sanctions against the university's athletics department announced last March. Assistant coach Mike Hopkins posted a 4-5 mark as the interim, and although the message was the same, the voice barking out the instructions wasn't, and the Orange (10-7, 0-4) sputtered.
Syracuse lost to former Big East foes Georgetown and St. John's, then started its ACC schedule with double-digit setbacks at Pitt and Miami (both are now ranked in the top 20) and lost in overtime at home by one point to Clemson.
Fifth-year senior guard Michael Gbinije was the key at point guard when the Orange won its first six, beating two ranked teams - UConn and Texas A&M - to win the Battle 4 Atlantis and enter the national rankings at No. 14. In 13 non-conference games, he averaged nearly 19 points and shot 46 percent from the floor, including an impressive 44.5 percent from long range while logging a heavy dose of playing time.
The minutes haven't dwindled and won't on the thin Syracuse bench. Gbinije is averaging 37.82 minutes, second in the ACC and just ahead of teammate Trevor Cooney (37.42), who is averaging 13.8 points. Even though the 6-foot-7 Gbinije also leads the ACC with 18 straight games scoring in double figures, his production has waned against defenses hell-bent on stopping him.
Gbinije is averaging a team-high 17. 5 points. But he's averaged 14 points in the four ACC games and had a season-low 10 against the Tar Heels, Boeheim's first game back after the suspension. He hit just 3 of 13 shots and missed all six attempts from beyond the arc.
In the last four games, which also include a 0-for-7 performance from long range against Pitt, Gbinije is 17 of 58 from the floor (29.3 percent) and 5 of 30 on 3-pointers (16.7 percent). He's also suffered handling the ball, committing eight of Syracuse's 19 turnovers - both season highs - in the 64-51 loss to Miami.
''He's just got to keep playing,'' Boeheim said. ''He'll be all right.''
The sooner the better. Syracuse hosts Boston College (7-8, 0-2) on Wednesday night.
''I got good looks. They just didn't fall,'' Gbinije said after Saturday's loss. ''We wanted to get a win. That would have been a huge win for us with coach back. We've got to get back on the winning track.''
----
AP College Basketball Website: www.collegebasketball.ap.org
---
Follow Kekis on Twitter: www.twitter.com/Greek1947
---
---