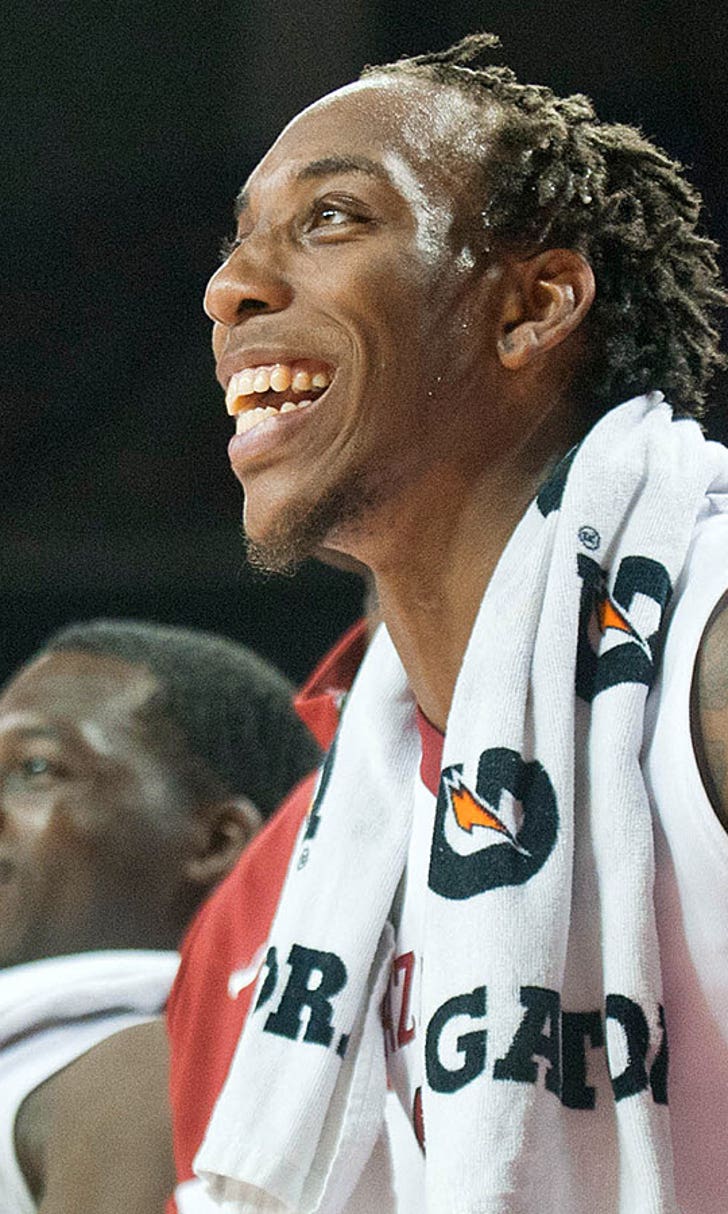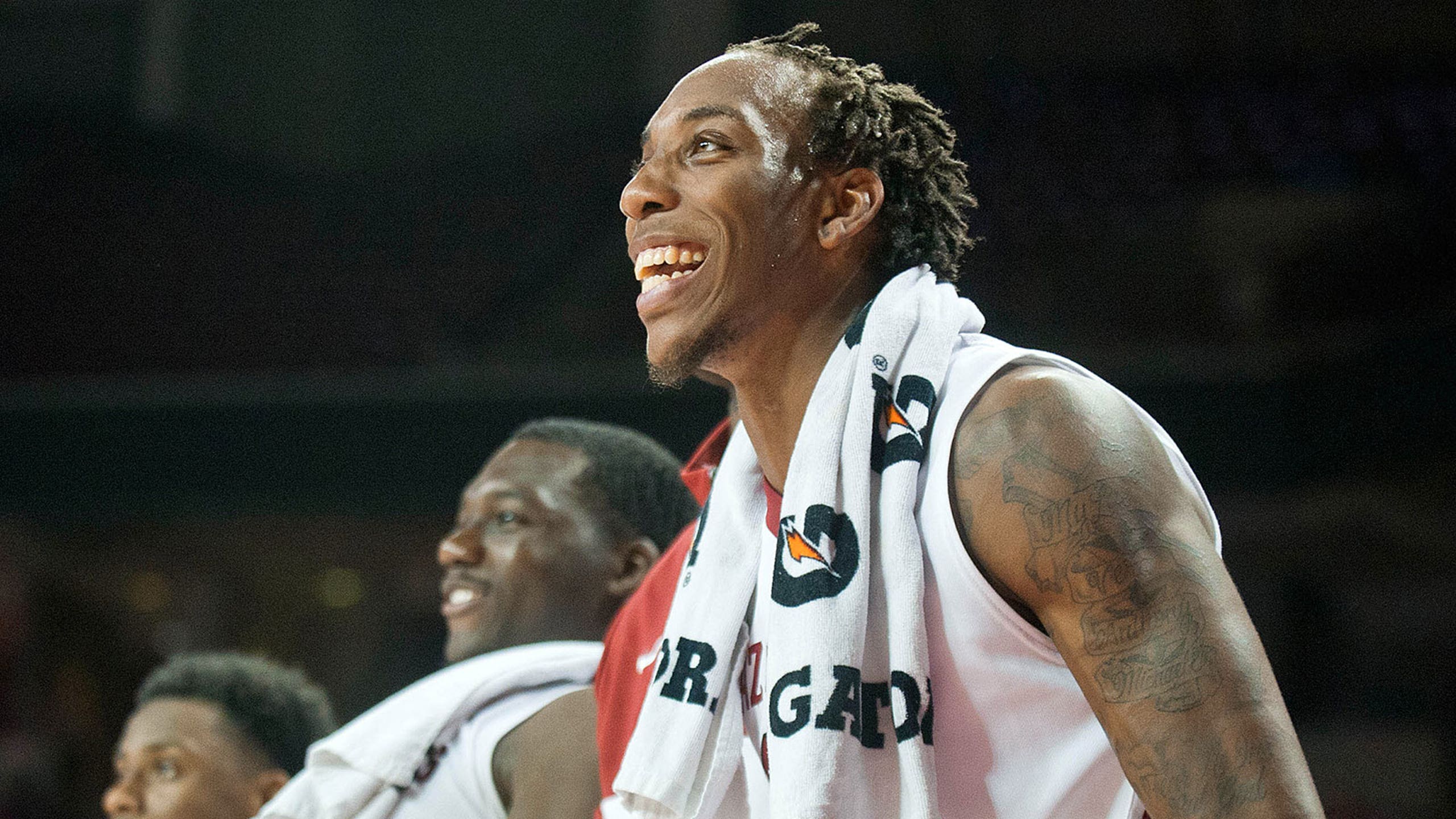 Suspensions lifted for Arkansas' Michael Qualls, Alandise Harris
BY foxsports • February 3, 2014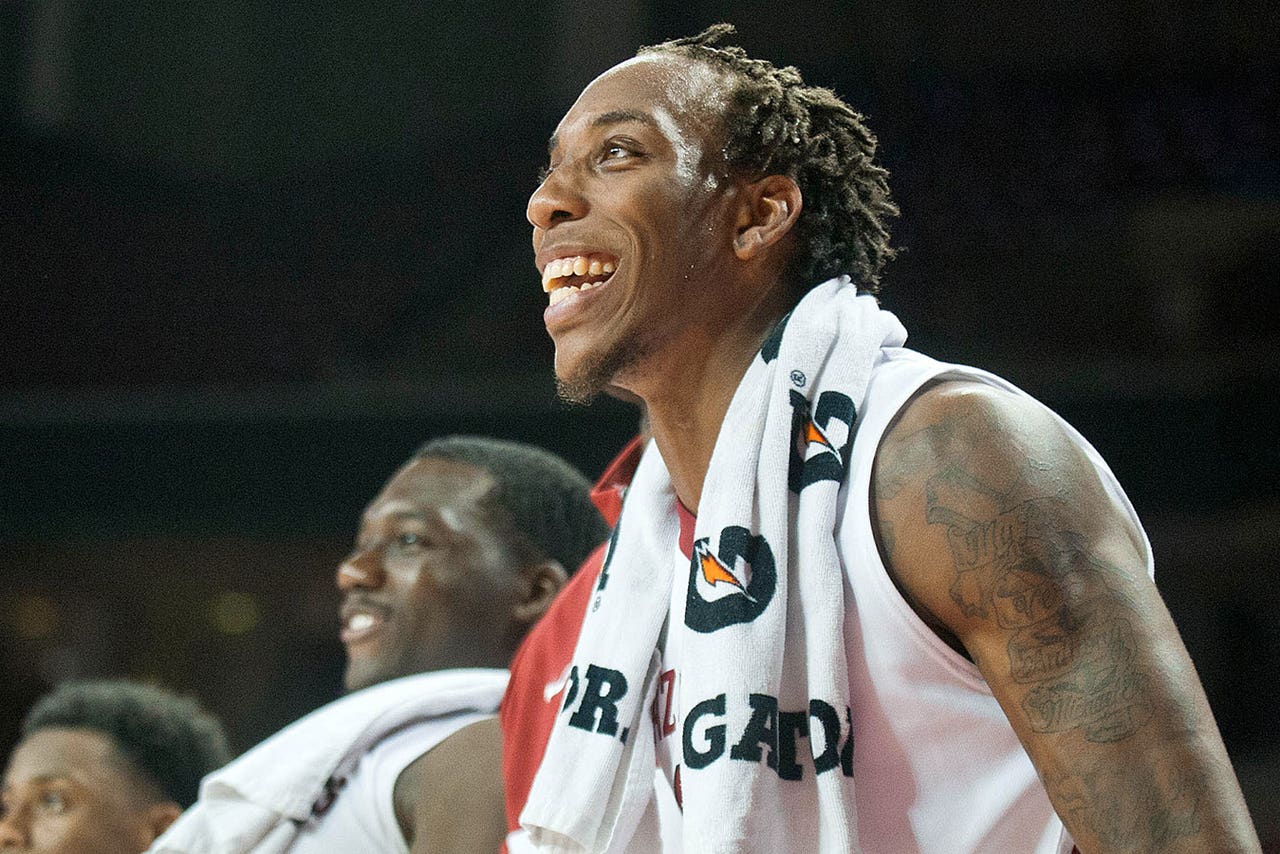 FAYETTEVILLE, Ark. -- Arkansas junior Alandise Harris and sophomore Michael Qualls have been reinstated from their one-game suspensions and will play against Alabama.
Neither Harris nor Qualls, who have combined to average nearly 21 points per game this season, traveled to LSU over the weekend after being suspended for conduct detrimental to the team. The Razorbacks (13-8, 2-6 Southeastern Conference) lost 88-74 to the Tigers.
Coach Mike Anderson said he met with Harris and Qualls on Monday, and that the two would return to practice immediately. He said the two had satisfied the conditions required for their reinstatement, and that "now we're ready to move forward."
Anderson also said their play won't be limited against the Crimson Tide (9-12, 3-5) on Wednesday night.
"We have our full team back," Anderson said.
Qualls is third in scoring for Arkansas with an average of 11.7 points per game. The athletic 6-foot-6 sophomore has made national highlight shows several times this season, including a game-winning putback dunk in overtime against Kentucky on Jan. 14. Harris is in his second season for Arkansas after transferring from Houston. The Little Rock native sat out last season, but he's averaging 9.1 points per game this season.
Anderson said he hopes their return gives a boost for Arkansas, which has lost two of its last three games at home in Bud Walton Arena. The Razorbacks were undefeated at home in SEC play last season.
"Well, I think this team is a family," Anderson said. "And so, some of their family members didn't have a chance to play, so I think that's huge."
Arkansas fell behind by its largest deficit of the season in the loss to LSU, trailing 70-50 in the second half without Harris and Qualls. The Razorbacks hadn't trailed by more than 19 points in a game before the loss, which dropped them to 2-19 on the road in the SEC in three seasons under Anderson.
"I just thought going into the game, I thought our guys felt the effects (of missing Harris and Qualls)," Anderson said. "And of course, LSU had something to do with that, too."
Alabama has also lost four of five games, including a 76-59 defeat at home to Tennessee on Saturday, and coach Anthony Grant said preparing for Arkansas on the road is difficult enough -- with or without Harris and Qualls.
"One of their strengths is their depth, and the way that they can throw 10 or 11 guys out there on the floor and come at you in waves," Grant said.
---