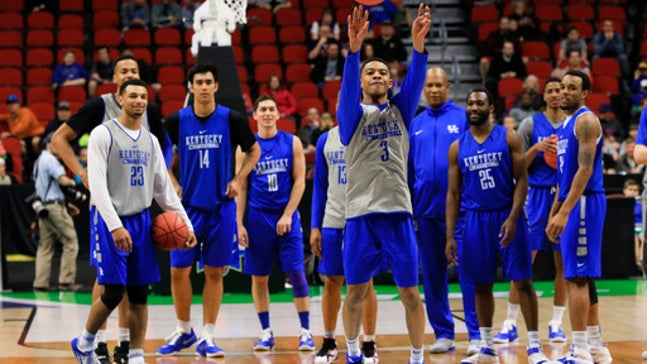 Stony Brook-Kentucky Preview
Published
Mar. 17, 2016 5:26 p.m. ET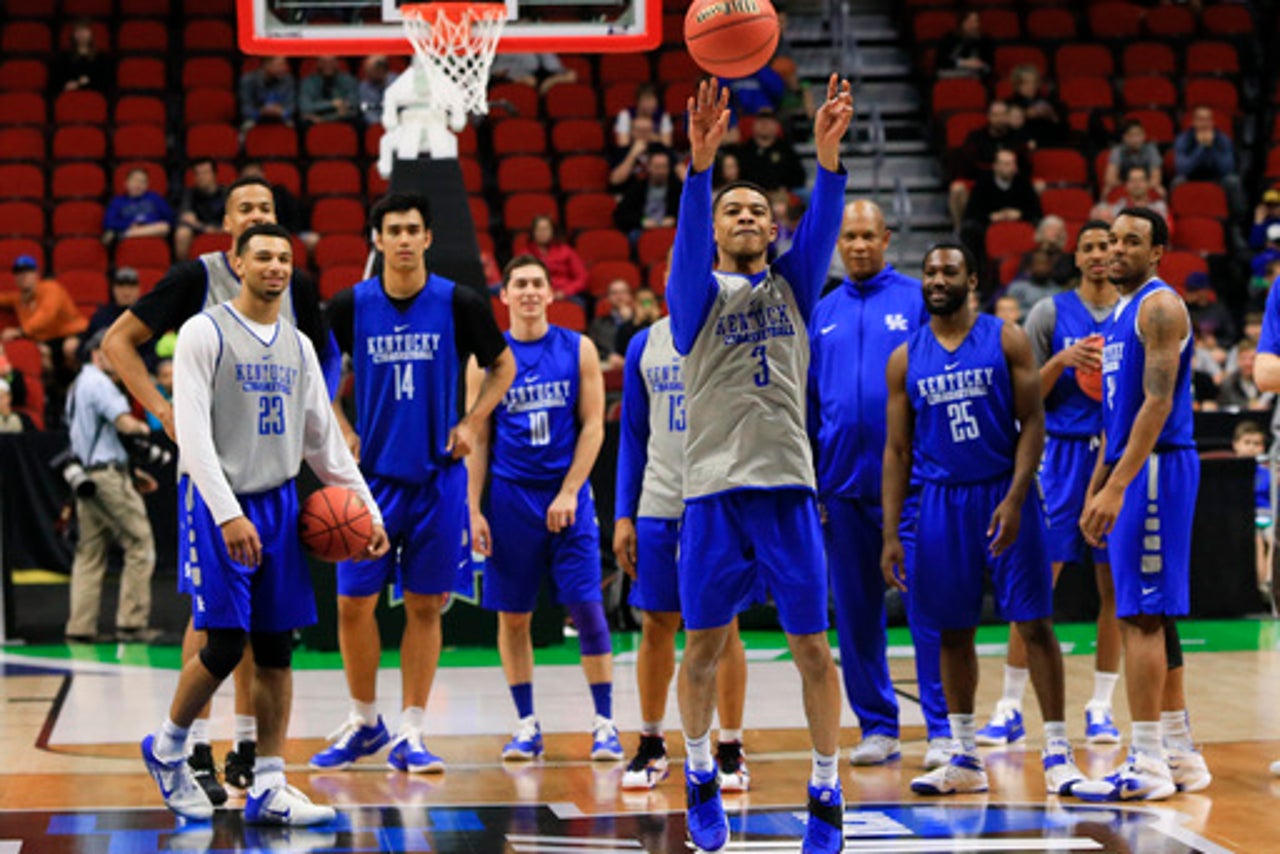 DES MOINES, Iowa (AP) Kentucky coach John Calipari wasn't too happy when he found out his team was a No. 4 seed in the East Region.
If the Wildcats play up to their potential, it might not matter where the NCAA Tournament selection committee put them.
It was just two years ago that Kentucky, as an eighth seed, rolled all the way to the national title game before losing to Connecticut. The Wildcats (26-8, No. 10 AP) looked like a serious contender last weekend as well, beating Texas A&M in overtime 82-77 in the SEC Tournament title game.
Though Calipari said he's moved past his team's seeding, he couldn't help getting in one last dig in after watching Stony Brook rally from double digits to beat Vermont 80-74 last weekend from his hotel room in Nashville.
Kentucky opens its quest for a third straight Final Four against the Seawolves (26-6), in the NCAA Tournament for the first time, on Thursday.
''I said, `Whew. Hope we don't play them.' Did not know that my room was bugged by the NCAA. When they heard that, they said `That's who they're playing. We'll work the field around them,''' Calipari said.
This year's Wildcats have been fueled by two of the best guards in the country; freshman Jamal Murray and sophomore Tyler Ulis.
Murray has already set a school freshman record with 18 20-plus point games, a remarkable feat for a program known for its one-and-done stars.
But Ulis is the key for Kentucky.
Ullis has turned in a remarkable sophomore season, averaging 24 points a game against ranked opponents while winning SEC player of the year, defensive player of the year and tournament MVP honors.
Murray and Ulis's performances have even overshadowed a strong freshman season from Isaiah Briscoe, whose versatility has been huge for the Wildcats.
''I really don't feel pressure. I feel like it's something I have to do for this team - and leading is something I've done my whole life,'' Ulis said.
What makes Thursday's matchup so intriguing is that there might not be two more disparate programs in all of college basketball.
Kentucky leads the nation with 120 NCAA Tournament wins. Stony Brook hasn't reached a tournament of any kind since losing to Rochester in the second round of the Division III East Regional 25 years ago.
But the Seawolves, winners of the America East, don't look or act like pushovers.
''The difference between rookies and veterans, when you get to a stage like this, you know when to turn it on,'' guard Rayshaun McGrew said. ''We enjoyed the moment of making history at our school. But now we know it's business time.''
Forward Jameel Warney, a bruiser at 6-foot-8 and 260 pounds, is the biggest reason Stony Brook is so confident.
Warney averaged an astounding 30 points and 15 rebounds in his conference tournament, highlighted by a 43-point performance in the title game that included 18 made baskets on just 22 shots.
''He's going to take 40 shots,'' said Stony Brook coach Steve Pikiell. ''We've got other guys who can score too.''
Kentucky will likely use its frontcourt depth, led by Alex Poythress, Marcus Lee and freshman Skal Labissiere, in an effort to stop Warney. But the Seawolves also have an experienced backcourt led by senior Carson Puriefoy, who averages 15 points and three assists per game.
''The teams get better as you advance. But the first one is the hard one, especially when you guys like we do,'' said Calipari, referencing a starting lineup yet again dominated by freshmen.
---
Follow Luke Meredith on Twitter at www.twitter.com/LukeMeredithAP and on Facebook at www.facebook.com/LukeMeredithAP
---