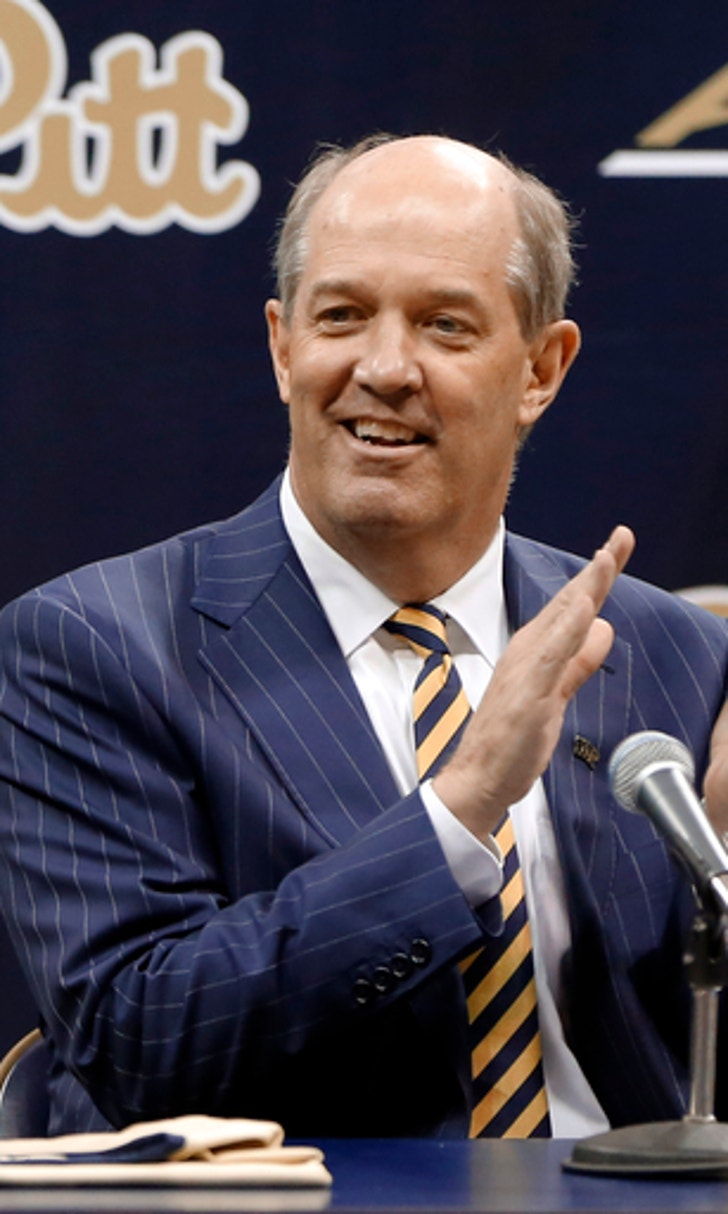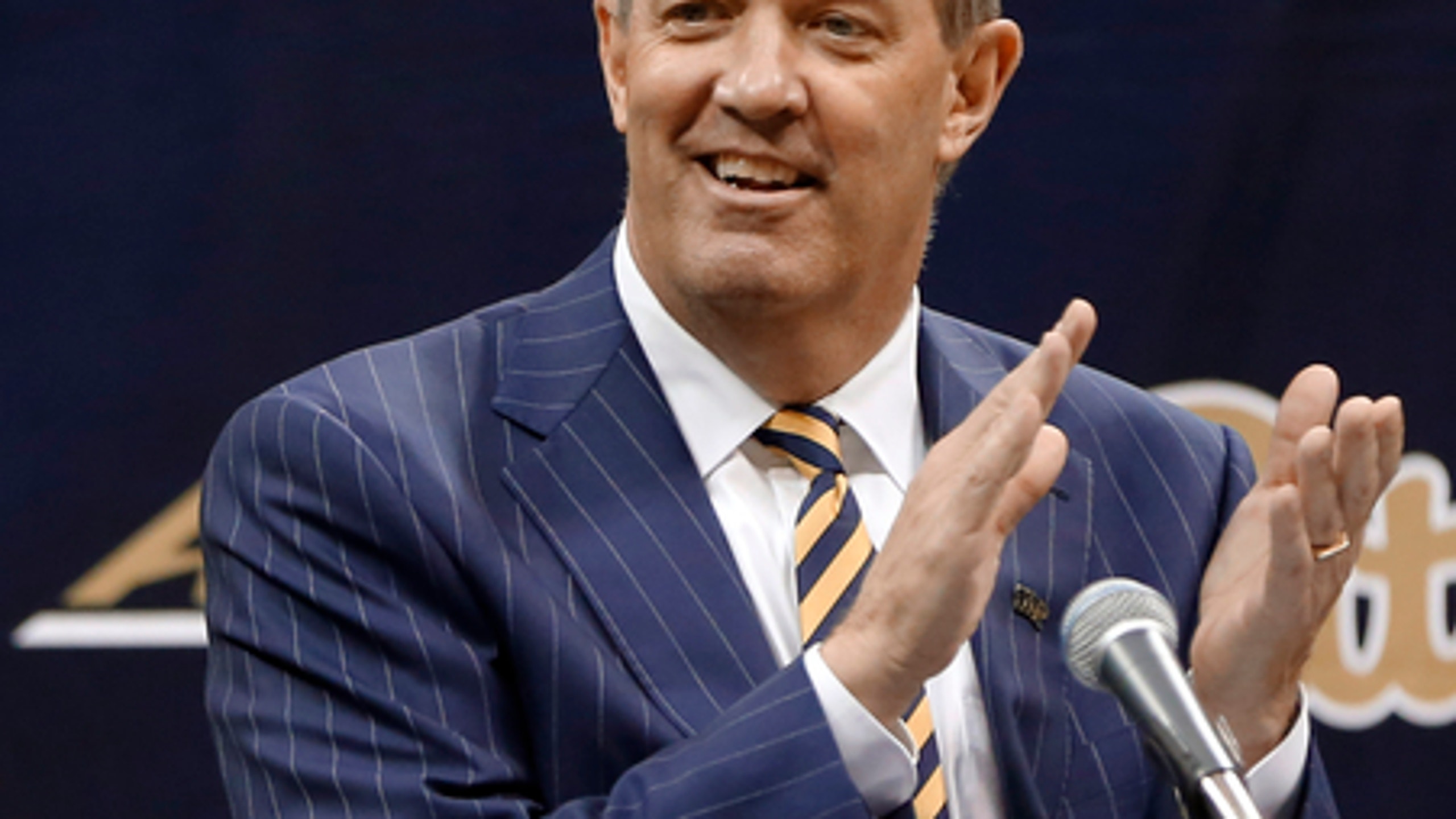 Stallings hoping to speed it up in first year at Pitt
BY foxsports • October 24, 2016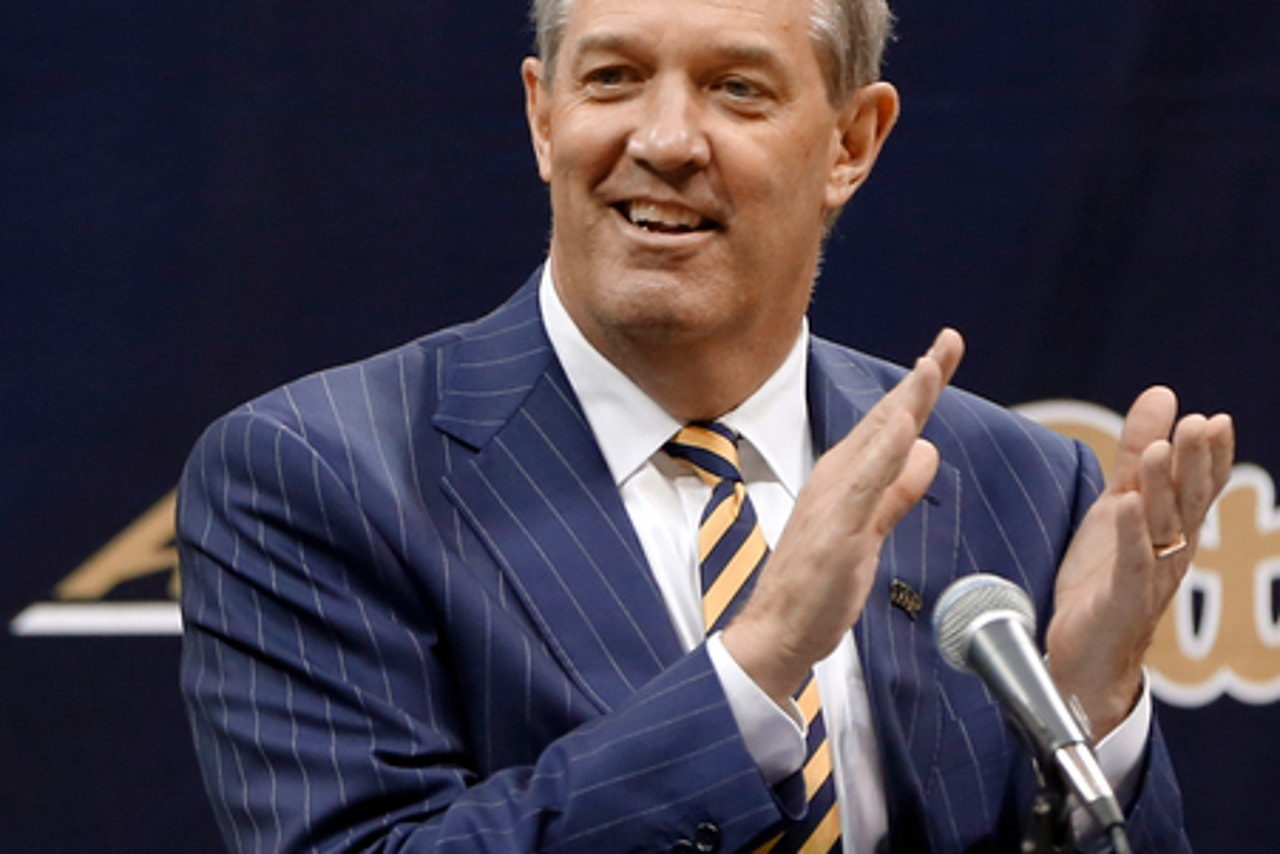 PITTSBURGH (AP) Sheldon Jeter practically did a spit take when Pittsburgh hired Kevin Stallings to replace Jamie Dixon last spring.
''I was shocked, as I imagine most people were,'' said the senior forward, who played under Stallings for one season at Vanderbilt before eventually making his way to the Panthers. ''I didn't see that coming.''
Shock, however, eventually gave way to acceptance and something even more promising: optimism. When Jeter's teammates asked him for a read on Stallings while they pondered whether to leave or not, Jeter offered some salient advice.
''I told them coach is a genuine guy,'' Jeter said. ''Everything he says, he means.''
Ultimately, everybody stayed, giving Stallings a solid foundation to start with as he begins anew following 17 years with the Commodores.
''They've embraced the changes,'' Stallings said. ''They've embraced the newness of the culture. They've embraced me.''
The promise of a fresh start in a system that will be more free-flowing than the one Dixon used to unprecedented success during his dozen years at Pitt helps. Stallings, who jokingly admitted he ''couldn't cover his butt with both hands'' as a defender during his own playing career, wants the Panthers to feel empowered to go out and make plays instead of reflexively looking at the bench following every miscue.
''I don't want them to make a turnover and say `Oh, coach is going to take me out,''' Stallings said. ''Eventually that negatively impacts their playing psyche.''
Pitt returns four starters from a team that went 21-12 in Dixon's final season, one that ended with a second-round loss to Wisconsin in the NCAA Tournament. External expectations are modest. Not so inside the Petersen Events Center. The day Stallings took over he and athletic director Scott Barnes both said the deciding factor was each side's firm belief the Panthers have everything in place - from facilities and leadership to recruiting footprint - to reach the Final Four.
Getting back to the tournament would be a solid first step, one Pitt believes it can take even with Dixon at his alma mater (TCU) and the decidedly more emotive Stallings on the sideline.
''We're trying to build something this year,'' senior forward Jamel Artis said. ''People, writers, don't have us top in the nation right now. We're trying to prove them wrong.''
Some things to look for as Pitt prepares for its opener on Nov. 11 against Eastern Michigan:
SENIOR MOMENTS: In Jeter, Artis, Michael Young and Chris Jones the Panthers have four seniors who have helped guide the rest of the roster through the transition from Dixon to Stallings. Stallings expects to repay that loyalty by relying heavily on the quartet, who averaged a combined 44 points a game last season.
''We will go as those guys go,'' Stallings said. ''If they lead us in a productive and positive way. Then everybody else will fall in line with that. If they are individualistic or self-driven then it becomes a problem.''
MAKING A POINT: Stallings has come up with an interesting solution in replacing four-year starter James Robinson at point guard: give Artis the ball. The 6-foot-7 Artis was effective at times when handling the ball in the high post under Dixon. Stallings wants Artis to bring the ball up too. Artis didn't exactly balk at the idea, figuring it's the best way for the Panthers to win while also showing pro scouts what he can do.
''Watching Vanderbilt, their offense was pretty spaced out,'' Artis said. ''(Handling the ball) is part of the transition to the NBA.''
GIDDY UP: Stallings described his offense as ''structured freedom.'' The Panthers plan to take the concept and run with it. Contrary to popular opinion, Dixon did give his players more leeway offensively after the Panthers transitioned to the ACC. Yet they came with certain caveats and the threat of a quick hook when things went awry. While Stallings isn't going to indulge mistakes, but he will try to live with them as his players try to figure things out.
''You have to get to everybody going uptempo,'' Jeter said. ''We have to get everyone used to playing at his speed and really thinking on the fly instead of having a play set in motion.''
JUSTICE FOR ALL?: The Panthers welcome just three new faces this year: transfer guard Crisshawn Clark and freshmen Corey Manigault and Justice Kithcart. The fleet 6-1, 185-pound Kithcart should get plenty of opportunities to show Stallings he's capable of running the show. The key will be finding a way to play fast, but not loose.
---