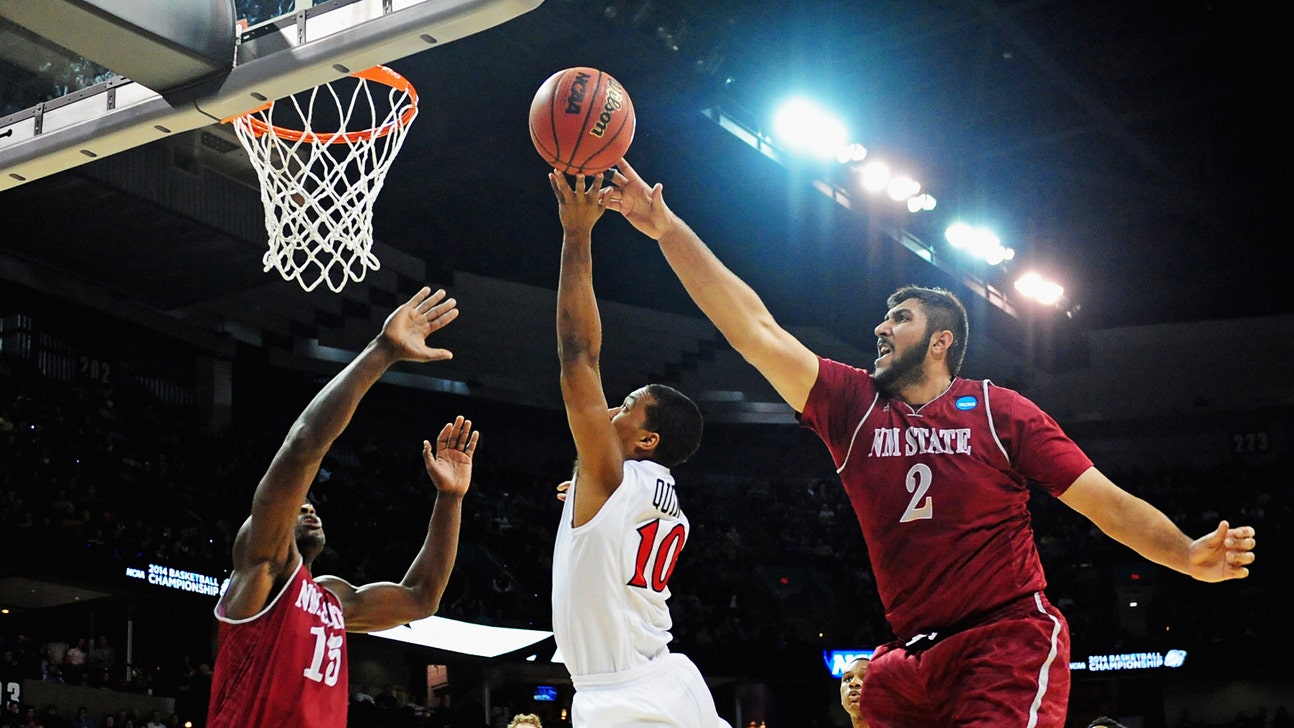 San Diego State fights off New Mexico State in OT
Published
Mar. 21, 2014 1:40 a.m. ET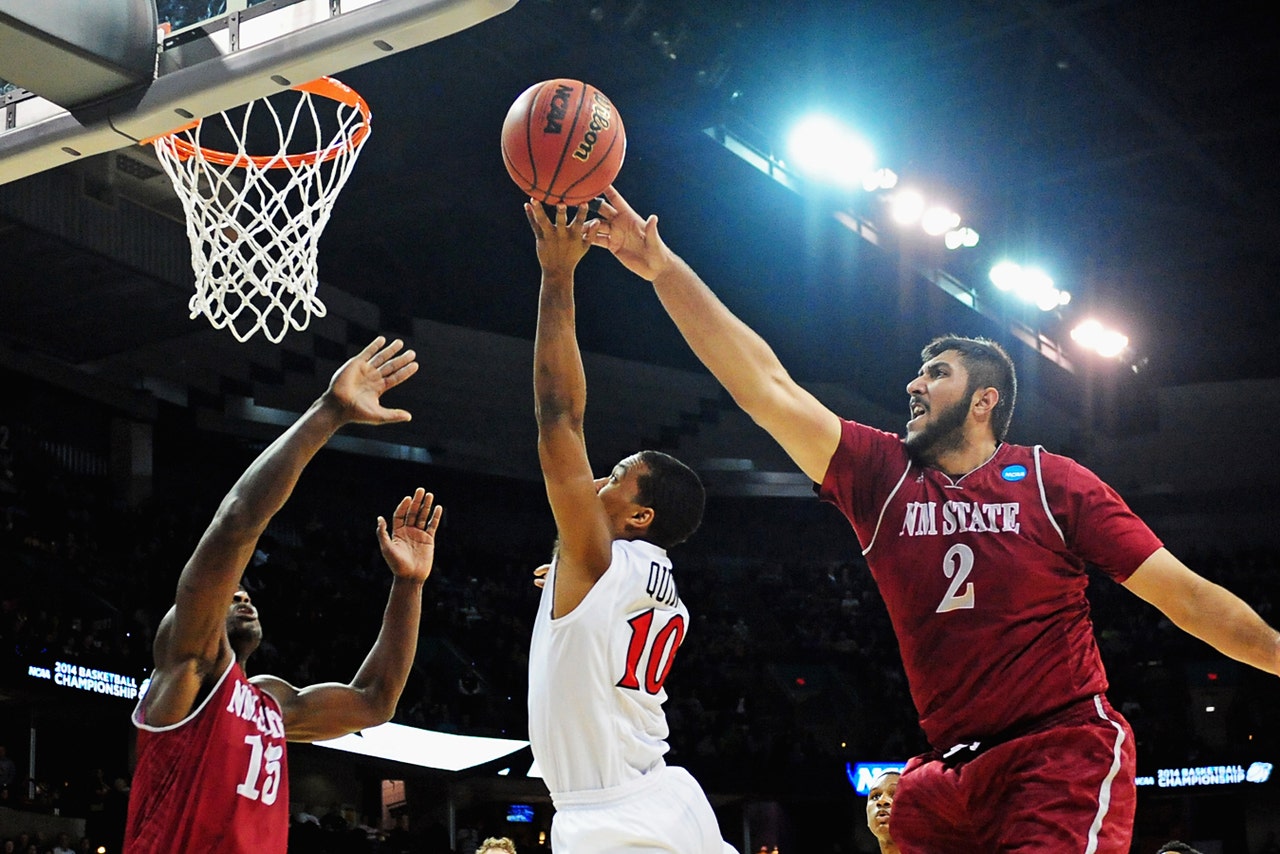 "March Madness?" How `bout "The Longest Day?"
San Diego State made a bit of history late Thursday night, pulling out a 73-69 victory over New Mexico State in the record-setting fourth overtime game of Day 1 of the NCAA tournament.
Xavier Thames scored the first basket of overtime and made three of four free throws at the end of the extra session to help the fourth-seeded Aztecs (30-4) advance to Saturday's third-round West regional game against North Dakota State, which beat Oklahoma 80-75 -- in overtime, of course.
"I told our players after the game, doesn't matter how, it just matters you did win," San Diego State coach Steve Fisher said.
Thames had 23 points for the Aztecs, who didn't trail once over the entire 45 minutes.
Holding a comfortable five-point lead with 32 seconds left, the Aztecs let Renaldo Dixon score to make it 60-57 with 16.9 remaining.
An inbounds pass and a few free throws were all they needed to wrap things up.
Not quite that easy, especially not on this day.
Thames mishandled the inbounds pass and, after a timeout, the 13th-seeded Aggies (26-10) worked the ball to Kevin Aronis, who made the 3-pointer to tie it. Thames had a chance to win but his shot rimmed out, and off to overtime they went.
"It's the tournament, so everybody is going to bring their best punch," San Diego State's Dwayne Polee said. "They punched us in the mouth in the second half, but we took it to OT and fought even harder."
The Aztecs joined North Dakota State, UConn and St. Louis as overtime winners on the first full day of the tournament. The last time there had been as many as three overtimes in one day was March 20, 2010.
This one didn't appear headed that way.
San Diego State built a 14-point lead early in the second half, in large part because New Mexico State's big man, 7-foot-5, 355-pound Sim Bhullar, spent most of the first half on the bench. With Bhullar back in the game, the Aggies' offense started clicking again. He and Daniel Mullings connected repeatedly in chipping the deficit to 44-42 after a 22-10 run.
Thames made three straight baskets for the Aztecs to build the lead back to six and it looked like they would grind the game away from there.
Instead, they had to work overtime, and San Diego State started pulling away when Bhullar fouled out with 3:21 left in the extra session. The big fella finished with 14 points and seven rebounds and Mullings had 18 for the Aggies.
"It's depressing is what it is," said Aggies coach Marvin Menzies. "To be able to fight that hard the second half and not get over the hump in overtime. I thought we drew up some really good stuff and we just missed some right at the basket."
While San Diego State may not have the height -- 6-8 Josh Davis looked like a little kid trying to guard Bhullar when he posted up -- the Aztecs do have some reach. They blocked nine shots -- seven more than Bhullar -- and had eight steals. Led by 14 boards from Davis, San Diego State finished with 40 rebounds, only one less than the Aztecs.  
---