Rupp, Haskins left legacy extending beyond social barriers
Published
Mar. 18, 2016 12:57 p.m. ET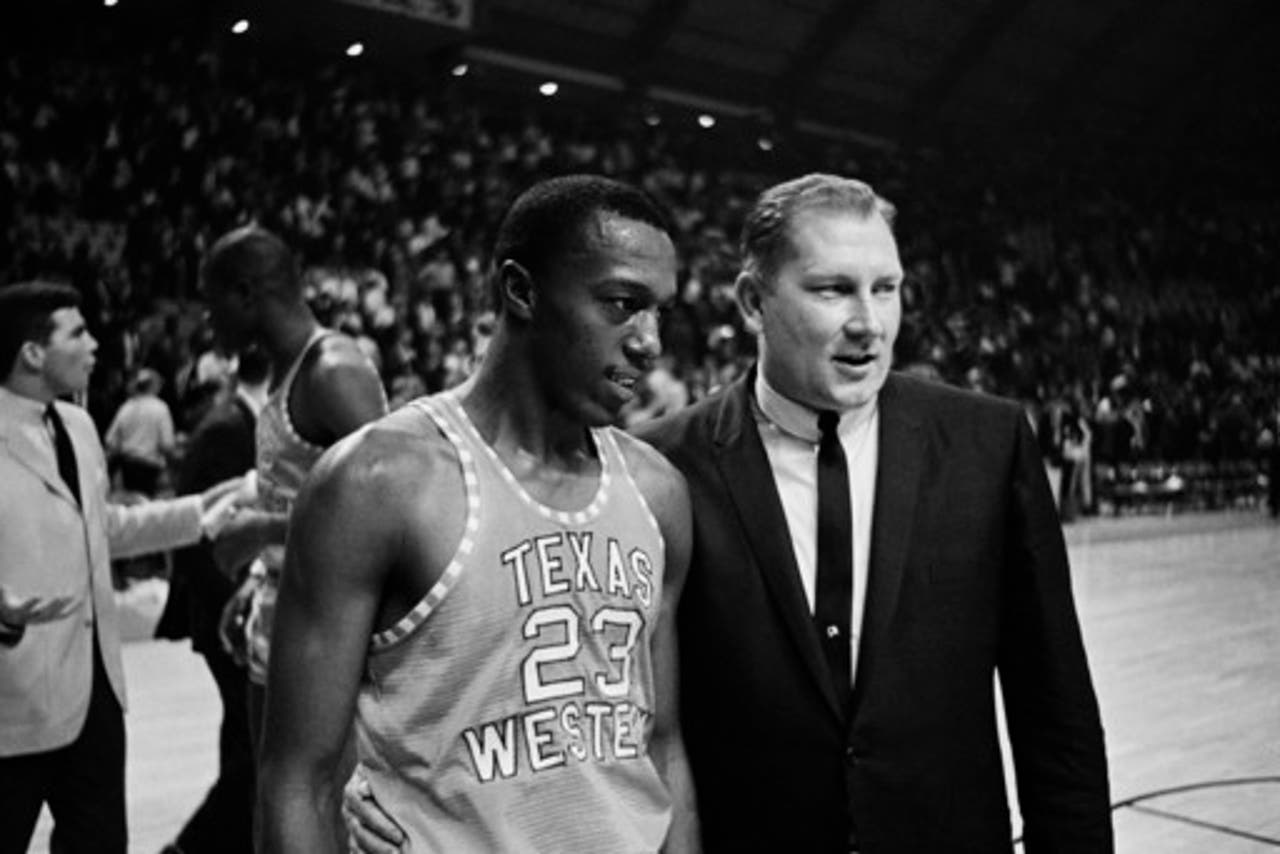 Reggie Minton spent more than a decade matching wits with Don Haskins, back when he was coaching at the Air Force Academy, and there was one thing that always stood out in his mind.
''He was very hard-nosed,'' Minton said. ''Very unforgiving.''
The same could be said of Adolph Rupp, the Baron of the Bluegrass, who led top-ranked Kentucky against Haskins and Texas Western in the 1966 national championship game. Fifty years later, that matchup at Cole Field House in Maryland stands out as a watershed moment in college basketball as an all-black starting lineup beat an all-white team considered the best in the land.
The social significance of that moment is not the only legacy left behind. The two coaches parrying with each other that March day revolutionized the way the game is played.
''If you're successful with what you're doing, that influences others,'' said Minton, the deputy executive director of the National Association of Basketball Coaches. ''So it makes sense that coaches today would take pieces of their games.''
Rupp was a 29-year-old high school coach when he was hired by Kentucky, proclaiming in his interview he should get the job ''because I'm the best damn coach in the nation.'' He proved it over the next four decades, winning 82 percent of his games and leading the Wildcats to four national championships.
How he did it was unlike anything done before him.
Drawing on his experience playing for Phog Allen at Kansas, Rupp took the game from a plodding, half-court affair dependent on set pieces into the modern age. He preached an up-tempo style that would catch unprepared opponents flat-footed and lead to countless layups on the break.
''We had a lot of quickness. We were very, very hard to guard because we were so quick and big teams labored to keep up,'' said Larry Conley, who played for the Wildcats in the 1960s. ''It did hurt us against some teams that had big players, like Clyde Lee at Vanderbilt - they really gave us some tough games. But the compensation was that they couldn't keep up with us.''
It wasn't just the fast break that became a hallmark of Kentucky. Rupp's teams embodied the toughness of their coach, never giving an inch, and were usually the best-conditioned team on the floor - a credit to the running program instituted by longtime assistant Joe B. Hall.
And while few would accuse Rupp of being erudite, he had a knack for getting the most out of his players, in many ways bringing the concept of sports psychology to college hoops.
''He had a way about him that just led young men into giving effort for him,'' Hall said. ''He had a demand for excellence and didn't settle for anything. It brought teams together through the competitiveness he initiated through his methods of coaching, and it just superseded an individual's desire for personal success. It was all team-oriented. He was very good at leading and demanding.''
Those are traits you'll find in successful coaches today, whether it's ultra-intense Duke coach Mike Krzyzewski or the volatile-yet-beloved West Virginia coach Bob Huggins.
Haskins was no slouch when it came to demanding the most of his players, either. There's a reason he was nicknamed ''The Bear.''
While Rupp left his mark on the offensive end, Haskins revolutionized the way defense is played, drawing upon the lessons he learned from longtime Oklahoma State coach Henry Iba. His teams unleashed an intense, in-your-shorts style of man-to-man defense that nobody had ever seen.
''If they didn't get on the pick-and-roll, didn't talk, didn't show on screens, you know, that was a mortal sin,'' Minton said. ''It took effort and it took concentration and not everybody could do it.''
To pull it off, Haskins began to recruit athletes rather than simply basketball players. He wanted guys who could run and jump, not just shoot, because it was those guys who could also guard.
''I coached a lot of games against Don,'' Minton said. ''They always made it difficult for you. They were going to overplay and get in your face and you were going to have to figure a way out of it.''
If that sounds familiar, perhaps you've heard of ''40 minutes of hell?'' That was what Nolan Richardson, who played for Haskins and adopted many of his strategies, called his suffocating defenses at Arkansas. It worked so well that Richardson led the Razorbacks to the 1994 national title.
Many of the same traits have been employed by other proteges of Iba and Haskins, including Kansas coach Bill Self, whose team is the No. 1 overall seed in this year's NCAA Tournament.
''The thing about both coaches,'' Minton said, ''they had an awful lot of success. And success bleeds to influence, and that turns into impact on our game. Both coaches had an impact on our game.''
---