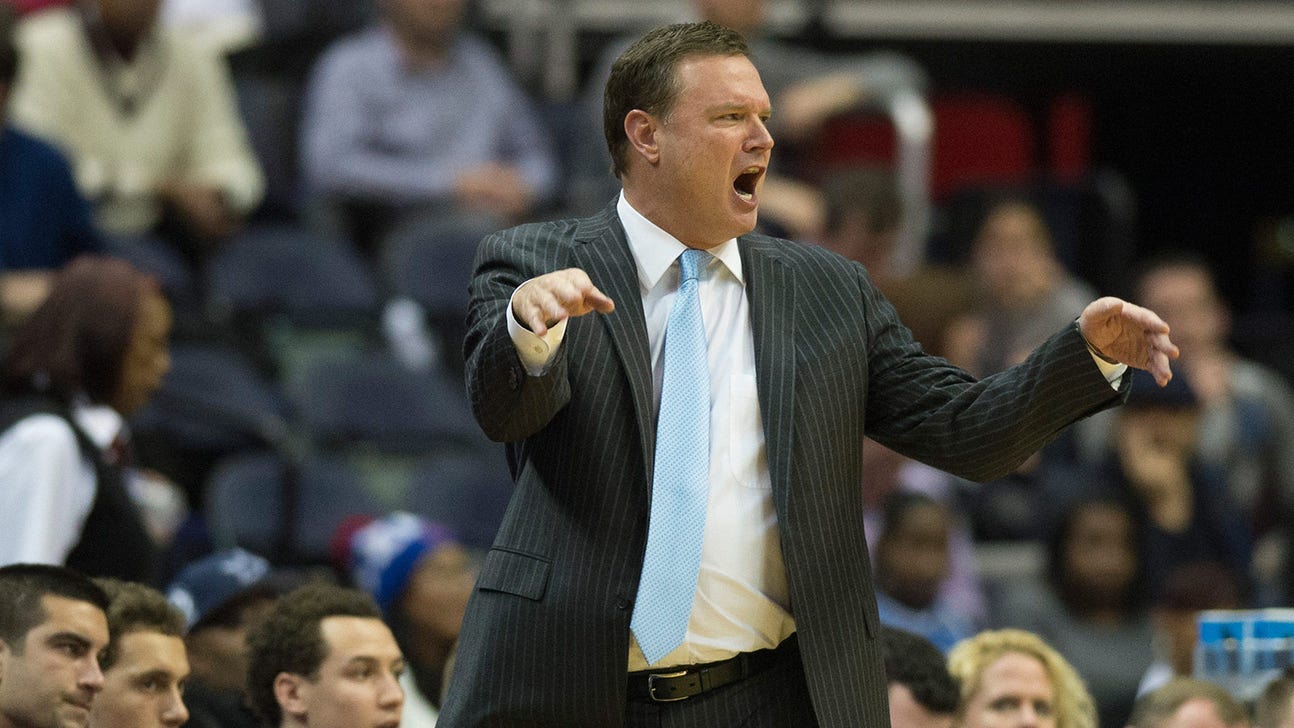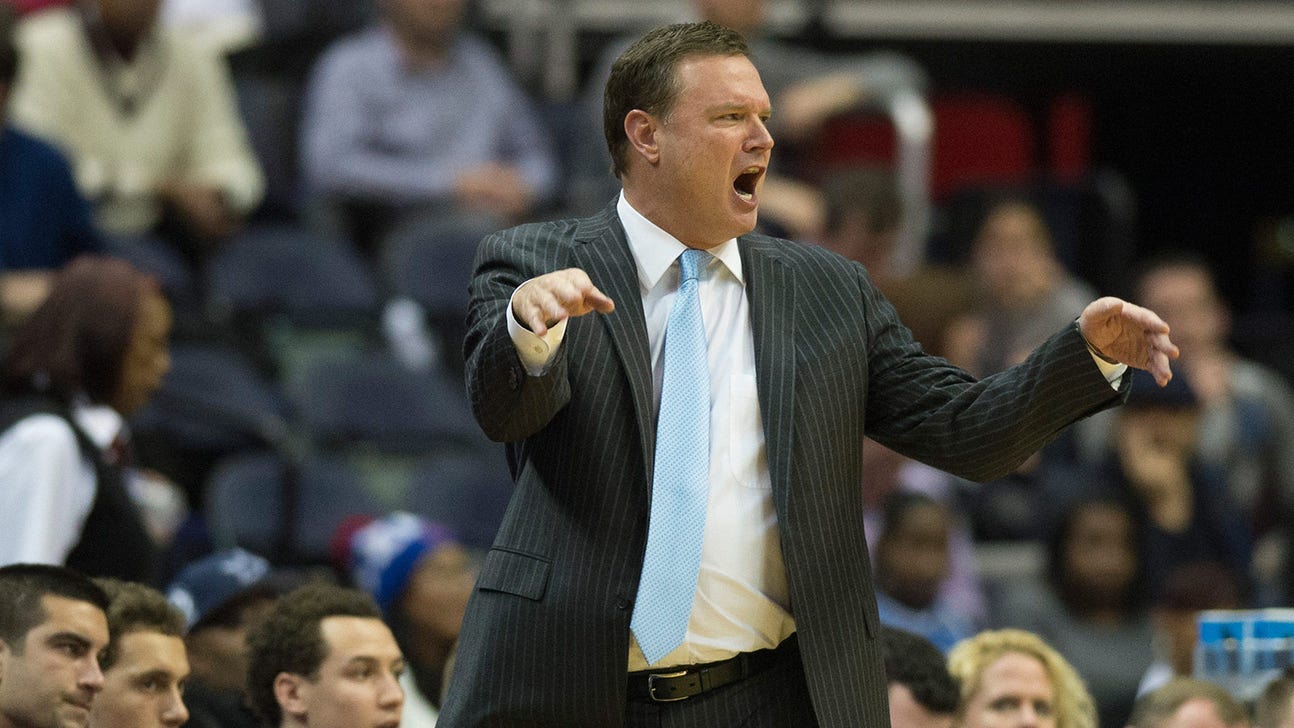 Rock Chalk it up: Kansas will own the Big 12 again
Published
Feb. 4, 2015 12:44 p.m. ET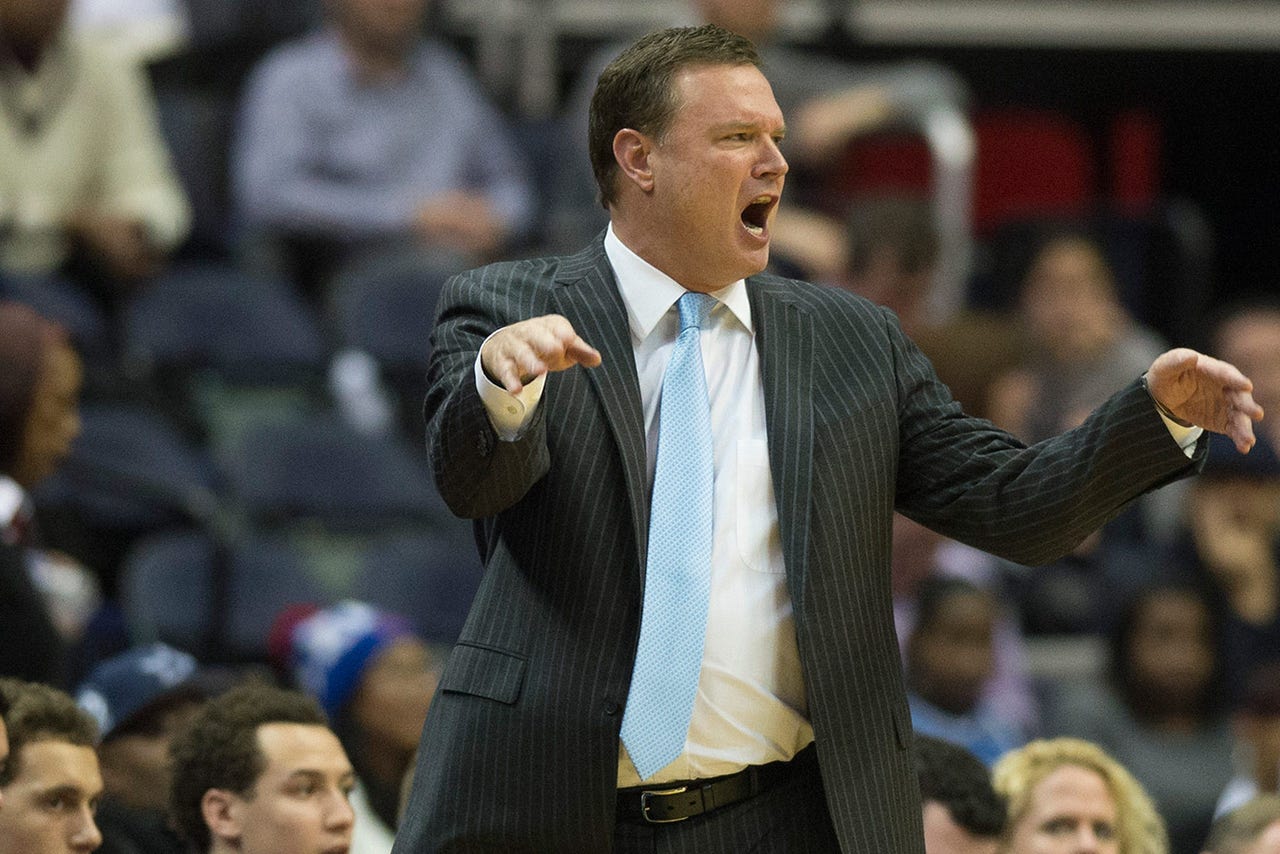 For a moment – a pretty long moment, if I'm being honest, starting before this college hoops season even tipped off in November and lasting until a bit after 10 p.m. Monday at Allen Fieldhouse, when my ears finally stopped ringing – I thought Bill Self's streak of 10 straight regular-season Big 12 titles was very much in jeopardy.
My theory went like this: Going into the season, Kansas was still the most talented team in the Big 12, like the Jayhawks always are. But the separation between Kansas and the others in the Big 12's top tier was barely noticeable. Kansas was young – the 337th most-experienced team in college basketball, according to KenPom.com – and its blue-chip freshmen of Cliff Alexander and Kelly Oubre didn't hold a candle to last season's blue-chippers, Andrew Wiggins and Joel Embiid.
More important, the Big 12 looked like a beast of a conference heading into the season. Oklahoma had the conference's strongest starting five and most exciting individual player in Buddy Hield. Texas had one of the Big 12's best point guards and the conference's biggest lineup. Iowa State had the conference's most explosive offense. West Virginia had the most pestering defense. And Baylor, Oklahoma State and Kansas State were all the scrappy and intriguing teams that could steal plenty of games.
I didn't know which of these Big 12 teams would end the most impressive ongoing streak in sports. But I felt fairly confident it would be one of them.
Then, as my tinnitus was fading away on Monday night after Kansas' 89-76 throttling of an Iowa State team that has become the Jayhawks' top conference rival, I snapped back into the same Big 12 reality we've all lived in for the past decade:
The Big 12 is Jayhawks country, and we're all just living in it.
Some of you thought Kansas was knocked down a peg when it was stomped by Kentucky in November, but that loss can be explained away because Kentucky is, well, Kentucky. Others thought Kansas was knocked down another peg when the Jayhawks inexplicably got stomped by Temple on the road in December, a loss that can be explained away by it being days before Christmas and these being college students ready for a break. Still more thought Kansas was knocked down a bit further when it traveled to Ames on a Saturday night a couple weeks ago and lost to Iowa State, but that loss than can be explained away by something called "Hilton Magic," a Jedi-like force that makes Iowa State virtually unbeatable at home.
All of Kansas' losses can be explained away, in fact, which leaves me with the unmistakable feeling that the most impressive streak in sports will grow one year longer at the end of this season.
The only thing I can't explain is how Self has done it in a sport where the only continuity from year to year is that we know that zero teams will really have continuity.
Compare last year's Jayhawks to this year's. I know Kansas ended up getting upset in the first weekend of the NCAA tournament, but remember how that team was rolling through winter until Embiid, a future lottery pick, got injured? Self was getting the most out of one of the most talented teams in the country.
This year, though, it's a completely different team with a completely different identity. There's no game-changing 7-footer in the paint. There's no once-in-a-generation athletic talent on the wing. Instead, Self has a talented bunch of grinders. There haven't been as many "wow" moments this season when compared to last. There's still been a level of inconsistency that can be expected from a team of mostly underclassmen. But there's been effort – which might make this team even more dangerous come March.
After the home win over Iowa State, I asked Self about the identity of this team compared to last season's.
"The biggest difference is probably just raw talent, but this team can win way more games than last year's team – if we're tougher, and play with energy," he said. "I don't think we're a great shooting team. We're getting better. When you're laboring shooting the ball and you can't do it inside, you can look average at times. We're not an execution team. We are an energy team. If you were going to say, 'Let's really go execute on offense,' we could do it some, but we wouldn't do it consistently."
This is a fact of life for blueblood schools in the one-and-done era: Consistency – especially on offense – is the holy grail, the most difficult thing for a young team to grab hold of. That's what we've seen with Kansas. Wayne Selden has been erratic, though his 5-of-7 3-point shooting Monday was a huge positive indicator. Oubre, an NBA prospect, took a while to fit into Self's system but appears to have found his groove in conference play. Going into the season, the team's biggest question mark was supposed to be at point guard, but Frank Mason has been, in Self's words, "without question our best player. He's a tough little bulldog."
That might be the best way to describe this Kansas team: as a bunch of tough little bulldogs. It's no secret that the Jayhawks can struggle with length; that's what happens when your tallest player on the floor is typically the 6-foot-8 Alexander.
There are flaws with this team, plenty of them. But you could say the same about nearly every team in the country.
Just ask Self.
"When you are probably not a great passing team, and you've been inconsistent shooting the ball, at least the first half of the season, and you don't have a low-post presence where you can grind it, I think teams are going to be up and down," he said. "If you look across America, there are a lot of teams that are up and down. You can take Virginia and Kentucky and those teams out of the mix, but there are some really good teams that have been up and down."
Which makes the following statistics about Kansas that much more amazing: Despite three losses, the Jayhawks rank No. 1 in the country in RPI, the most relevant statistic for the NCAA tournament selection committee. They have five wins against top-25 RPI teams – most in the country – and eight wins against top-50 RPI teams, which is tied with Kentucky and Duke for the nation's best. When you look at the rest of Kansas' Big 12 schedule, how many games will they really lose? The Jayhawks have lost eight home games in the 12-year Bill Self era, so I don't expect them to be dropping any at the Phog. Maybe they lose on the road to West Virginia, or to Oklahoma. That'll mean one of the least-talented Kansas teams in recent years goes 15-3 in the Big 12, takes another conference title and gets either a one-seed or, at worst, a two-seed in the NCAA tournament.
So that long moment where I thought Kansas would be unseated at the top of the Big 12? Yeah – that's over.
Email Reid Forgrave at reidforgrave@gmail.com, or follow him on Twitter @reidforgrave.
---