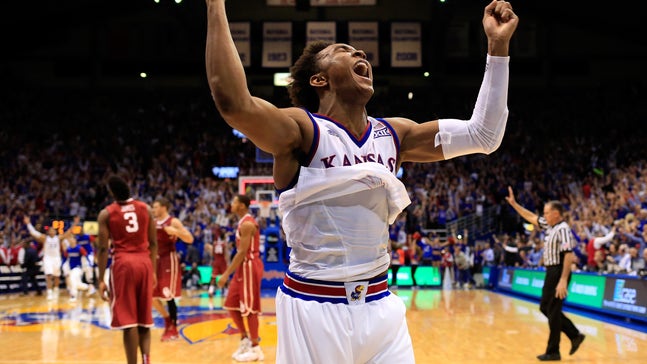 Ranking the Sweet 16 games, from best to worst
Published
Mar. 22, 2016 2:11 p.m. ET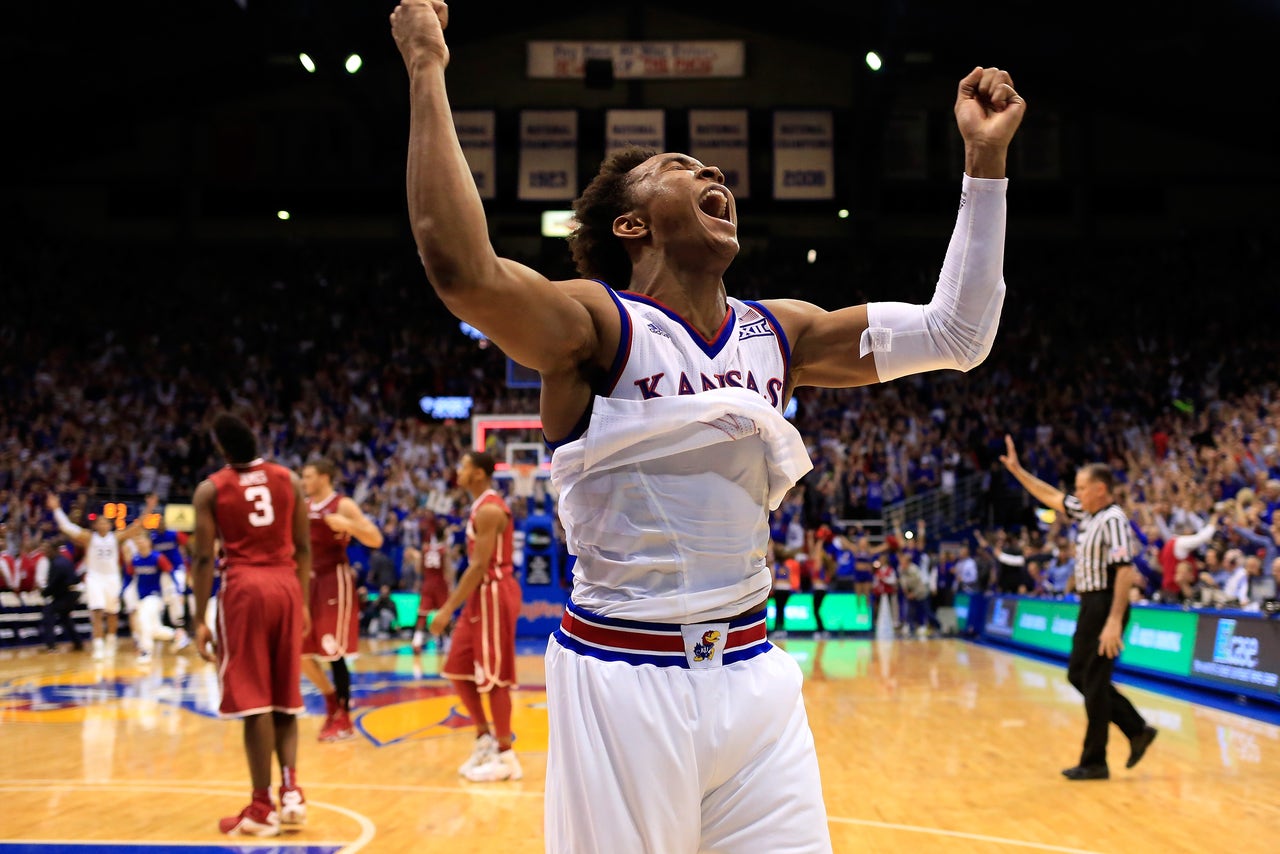 This has it all: A No. 1 team no one believes in, the defending national champions in the unfamiliar role of a underdog and a tip time that ensures no one on the East Coast with a 9-to-5 job will be able to stay up and watch the end of it. But don't listen to me. One stat says more about this game than any preview could: This is only the third time in the past 20 years that Duke has been the lower seed in an NCAA tournament game. (They've lost the other two times.)
2) No. 1 Kansas vs. No. 5 Maryland (Thursday, 9:40 p.m. ET)
Perry Ellis has been a true Pierre Cardin at Kansas, especially this year when he steadied a ship that was bobbing and weaving midseason, leading to speculation that this might be the year Kansas's Big 12 title-winning streak was snapped. And this wasn't some sports-talk created speculation, it was the real deal. Kansas was 5-3 in conference. Other teams showed they could keep up with the Jayhawks. The team seemed aimless. Then Wayne Selden opened a new chapter on the season by single-handedly saving KU in a January mega-matchup with Kentucky, while Ellis soon started scoring 20 in most games, including in six of KU's past seven.
"I hate that I have to play Kansas," Maryland coach Mark Turgeon said, a little because KU is the tournament's top seed and mainly because Turgeon was born in Topeka, starred on the Jayhawks in the mid-'80s and began his coaching career there as an assistant, mainly under Roy Williams. Then again, there's probably more of the first part (Kansas is really good) in that statement than Turgeon will let on. Why's this game No. 2 then? After all, the metrics tell me I'm way off — Kansas is the biggest favorite in the Sweet 16 (getting a 73% chance to win) and say this won't be a close game. But KU has flamed out before and Maryland has the talent to make it happen. If it does, it would shift the entire tenor of the tournament.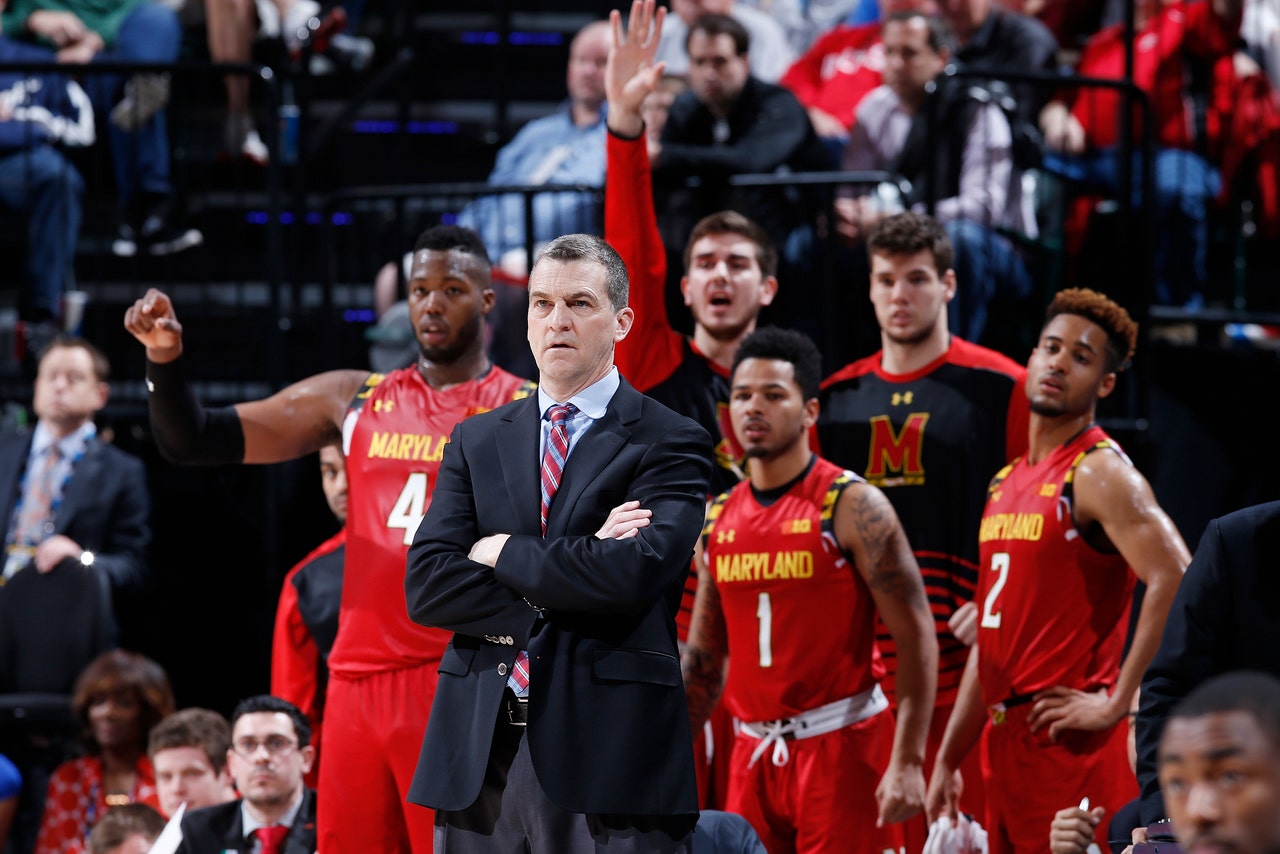 (Photo by Joe Robbins/Getty Images)
Oh, nothing, just two of the five programs with five or more national championship banners hanging in the rafters and storied histories featuring two of the most famous coaches to grace the sideline in any sport. It's Carolina blue (did you hear the one about God and the sky?) versus candystripe pants. Dean vs. Bobby. Isiah vs. MJ. Alford vs. Hansbrough. May vs. Ford. Chair-throwing vs. mind-gaming. In college basketball, you root for the jersey and these are two of the most iconic of all time.
4) No. 6 Notre Dame vs. No. 7 Wisconsin (Friday, 7:27 p.m. ET)
This might be written off as the "who's going to lose to Carolina" game and maybe it should be. Wisconsin (31) and Notre Dame (34) are the two least efficient teams left in the field. But who cares if it's a gallows game for the winner and loser; it's going to be a damn entertaining one. Two of the Irish's past three tournament games have been classics (last year's near upset of undefeated Kentucky and the last-second win against Stephen F. Austin in the second round) and Wisconsin is playing far better basketball than its No. 7 seed suggests, having gone 13-4 since starting 9-9. Sure, the quality of play might not be great but who cares about that when the excitement level is.
5) No. 2 Villanova vs. No. 3 Miami (Thursday, 7:10 p.m. ET)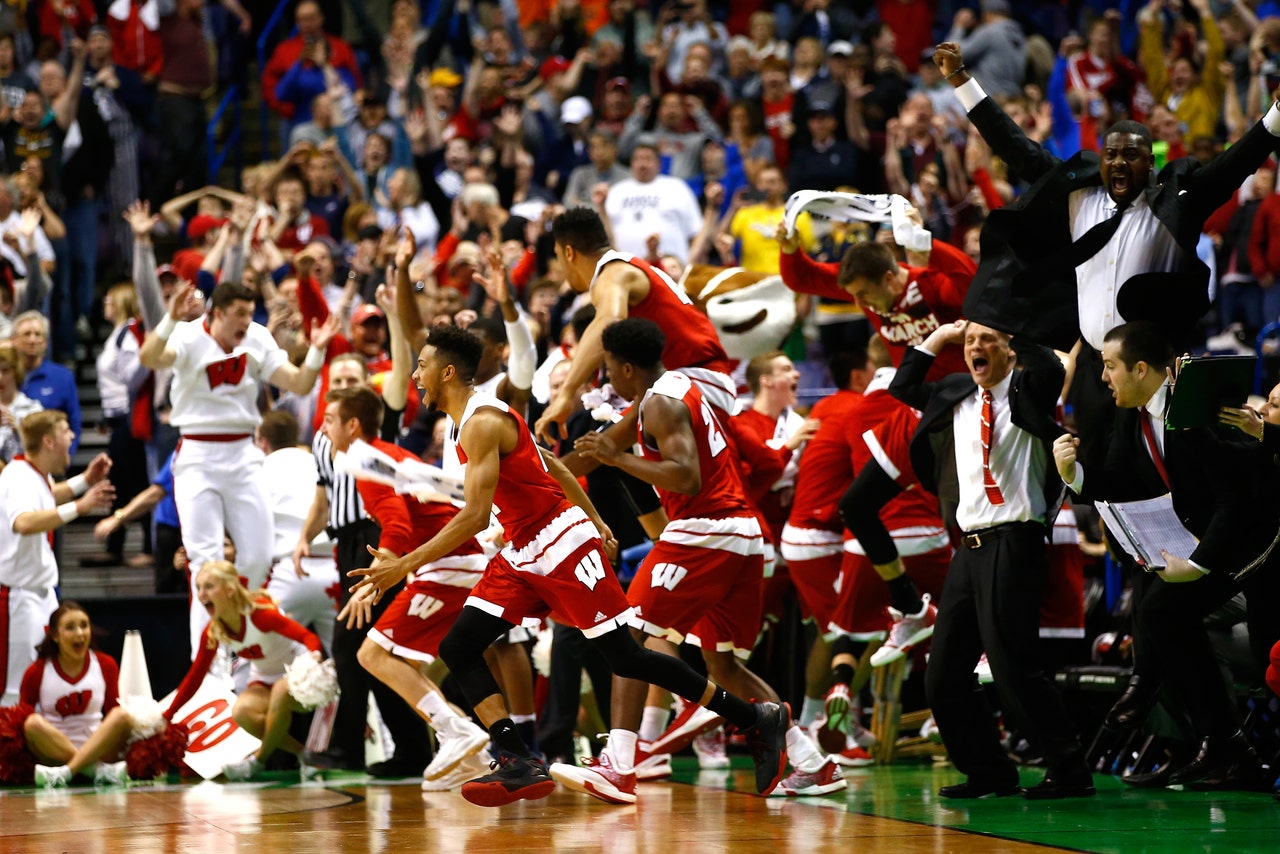 (Photo by Jamie Squire/Getty Images)
One sort of streak is going to be snapped in Thursday's early game. Either Villanova will get back to its first regional final since 2009 and just its third since 1989, or Miami will make its first Elite Eight ever.
6) No. 2 Oklahoma vs. No. 3 Texas A&M (Thursday, 7:27 p.m. ET)
Is Texas A&M out of miracles? The Aggies have to be, right? They used like 75 in the final minute of that Northern Iowa game alone. But this game is still a must-watch as it features Oklahoma's great Buddy Hield, who could be guiding his Sooners on the floor one final time or truly beginning his Danny Manning-like run through March.
7) No. 1 Virginia vs. No. 4 Iowa State (Friday, 7:10 p.m. ET)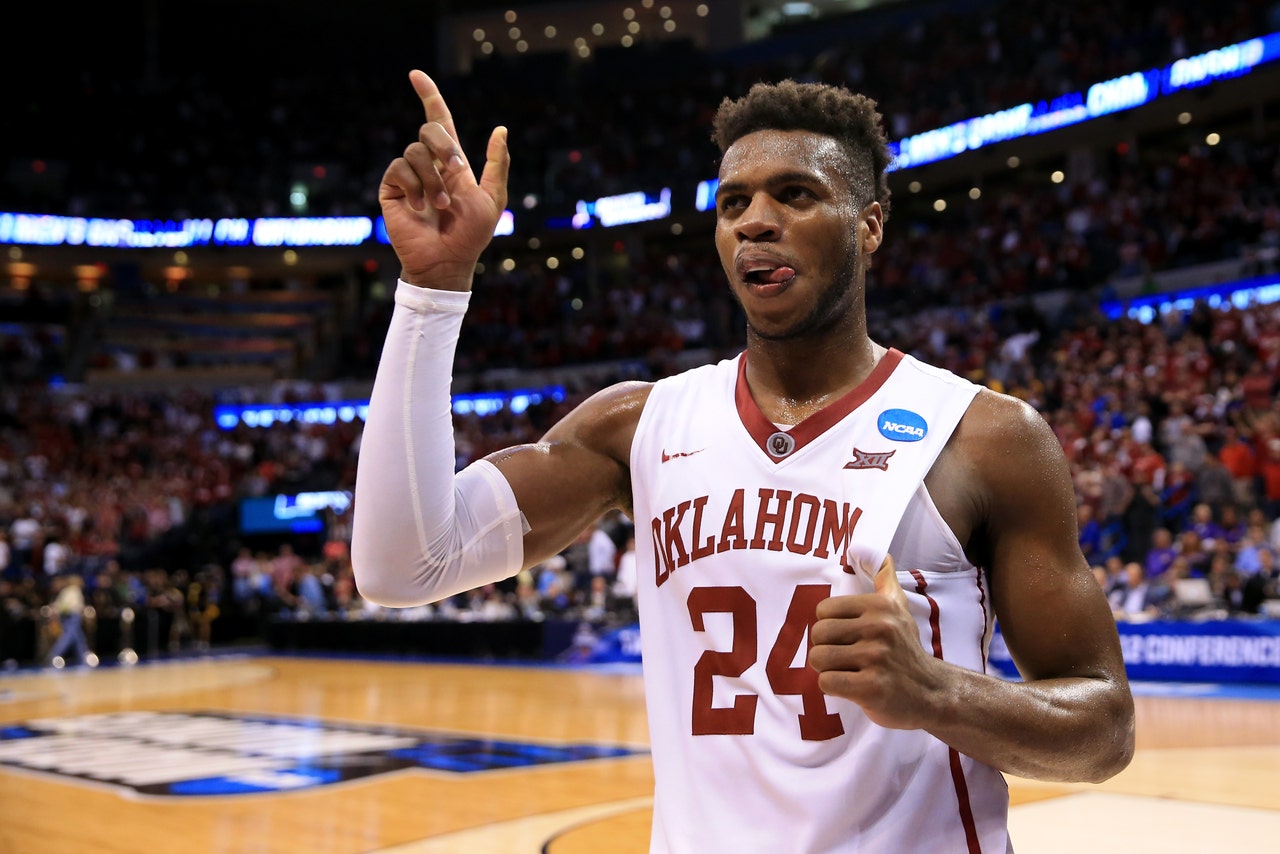 (Photo by Tom Pennington/Getty Images)
If you like pina coladas, then get into a car with Chuck, Spike and Samuel L. If you like tight defenses and a slow, deliberate offense that takes charge of the game, UVA vs. ISU is right for you.
8) No. 10 Syracuse vs. No. 11 Gonzaga (Friday, 9:40 p.m. ET)
I didn't know the NIT played games on Friday!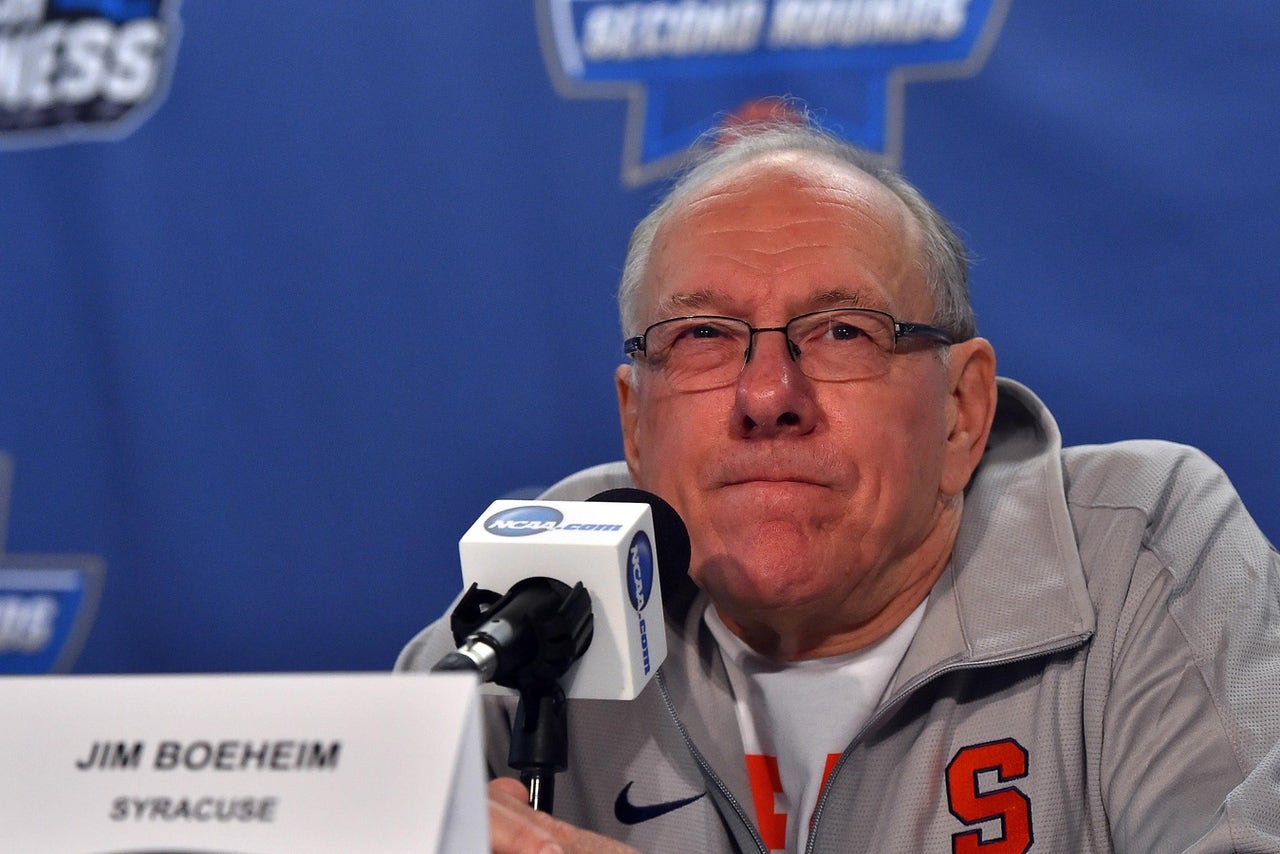 ---