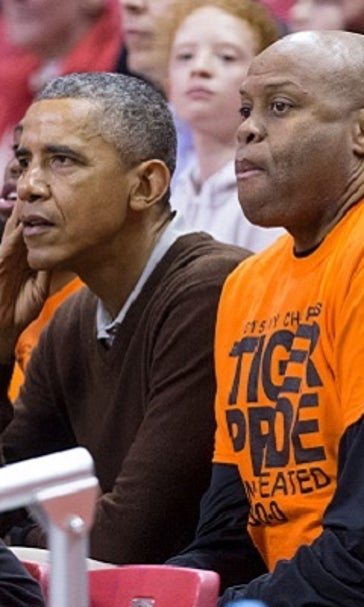 President Obama cheers on niece's Princeton team
BY foxsports • March 21, 2015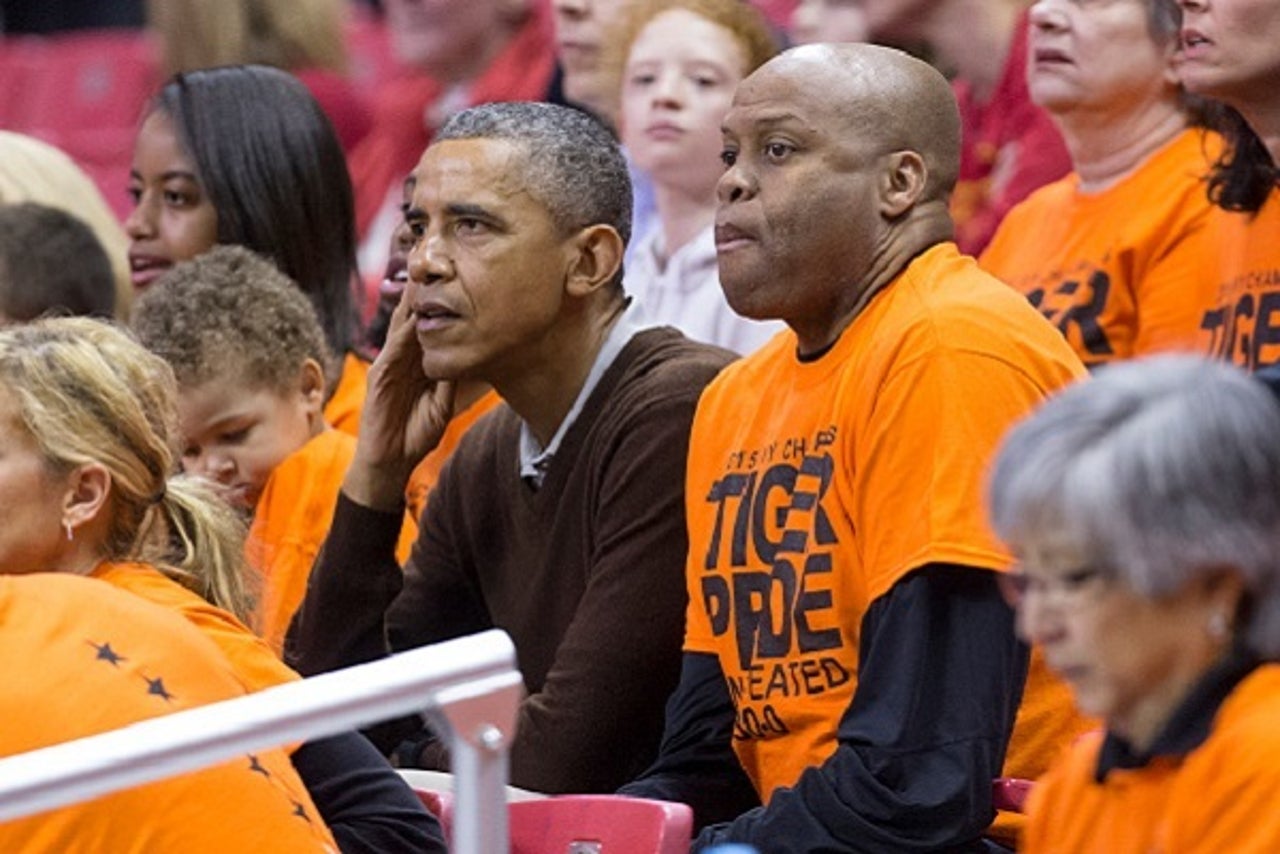 By Justin Hathaway
The Princeton women's basketball team had the nation's No. 1 sports fan in its cheering section Saturday.
President Barack Obama, whose niece plays for the Tigers, popped over to College Park, Md., to catch the team's NCAA Tournament opener against Green Bay. The Commander in Chief has a lot of faith in eight-seeded Princeton — which also is wife Michelle's alma mater — picking the squad to reach the Final Four before falling to seemingly shoo-in champion UConn.
The Tigers did their part Saturday, winning 80-70, although Obama's niece, Leslie Robinson, didn't play. She averaged 3 points and 2.5 rebounds per game for the Tigers during a 30-0 regular season that ended in an Ivy League championship.
While critics have called out Obama for filling out NCAA Tournament brackets, he has the Princeton student section in his corner.
"AND the Princeton student section just got a "4 MORE YEARS!!! 4 MORE YEARS!!!" chant going for Obama. Not legal but...he enjoyed," 106.7 The Fan's Brian McNally tweeted.
Obama also grooved along with MC Hammer's classic "U Can't Touch This" and tried to cheer the Princeton fan involved in the on-court dance-off, so all in all, it was a nice afternoon for POTUS.
More from NESN.com:
---