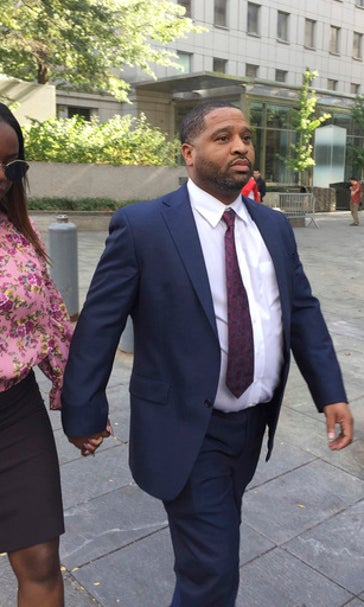 Prep recruit Jahvon Quinerly retracts commitment to Arizona
October 20, 2017

TUCSON, Ariz. (AP) Top high school recruit Jahvon Quinerly has retracted his commitment to Arizona less than a month after a Wildcats assistant coach was arrested in a federal probe.
Quinerly said through his Twitter account Friday that he and his family determined it was in his best interest to withdraw his verbal commitment to Arizona.
Last month, Arizona assistant coach Emanuel Richardson was among 10 people arrested for allegedly taking bribes and using money to influence recruits.
FBI documents say Richardson accepted $20,000 in bribes and used money to influence an unnamed recruit who committed to the school `on or about Aug. 9, 2017.'' Quinerly, a five-star point guard from New Jersey, announced his commitment to the school on Aug. 8.
---
---