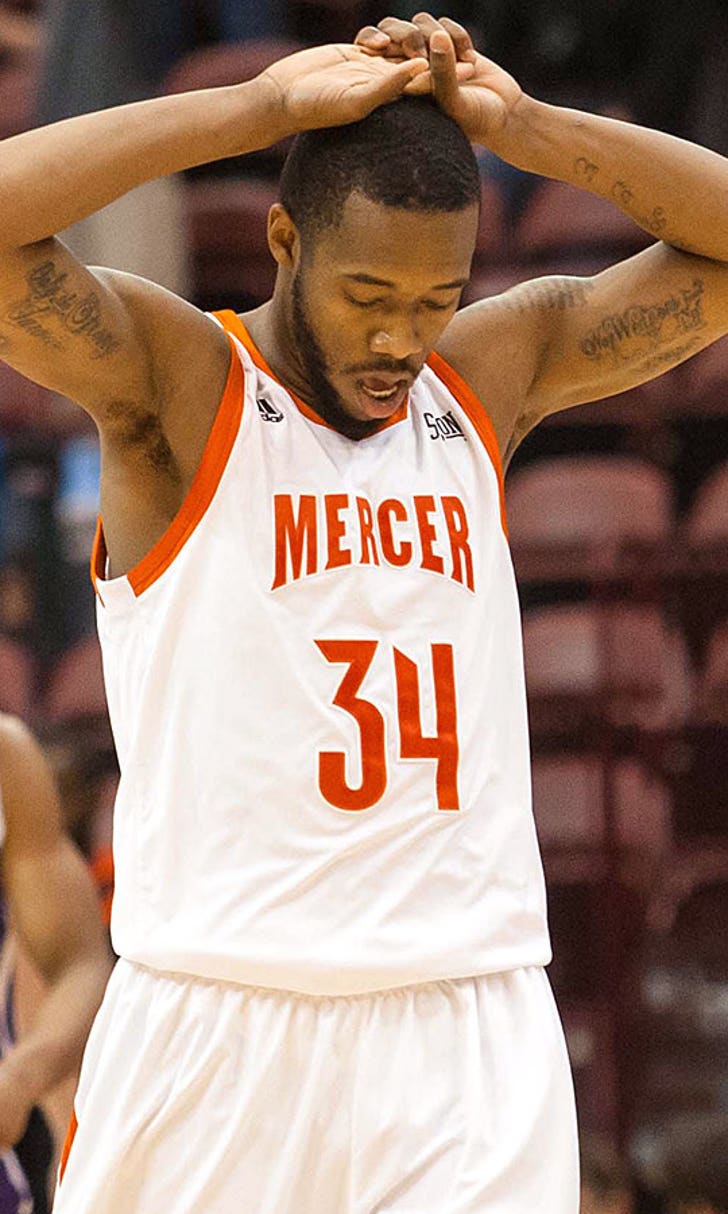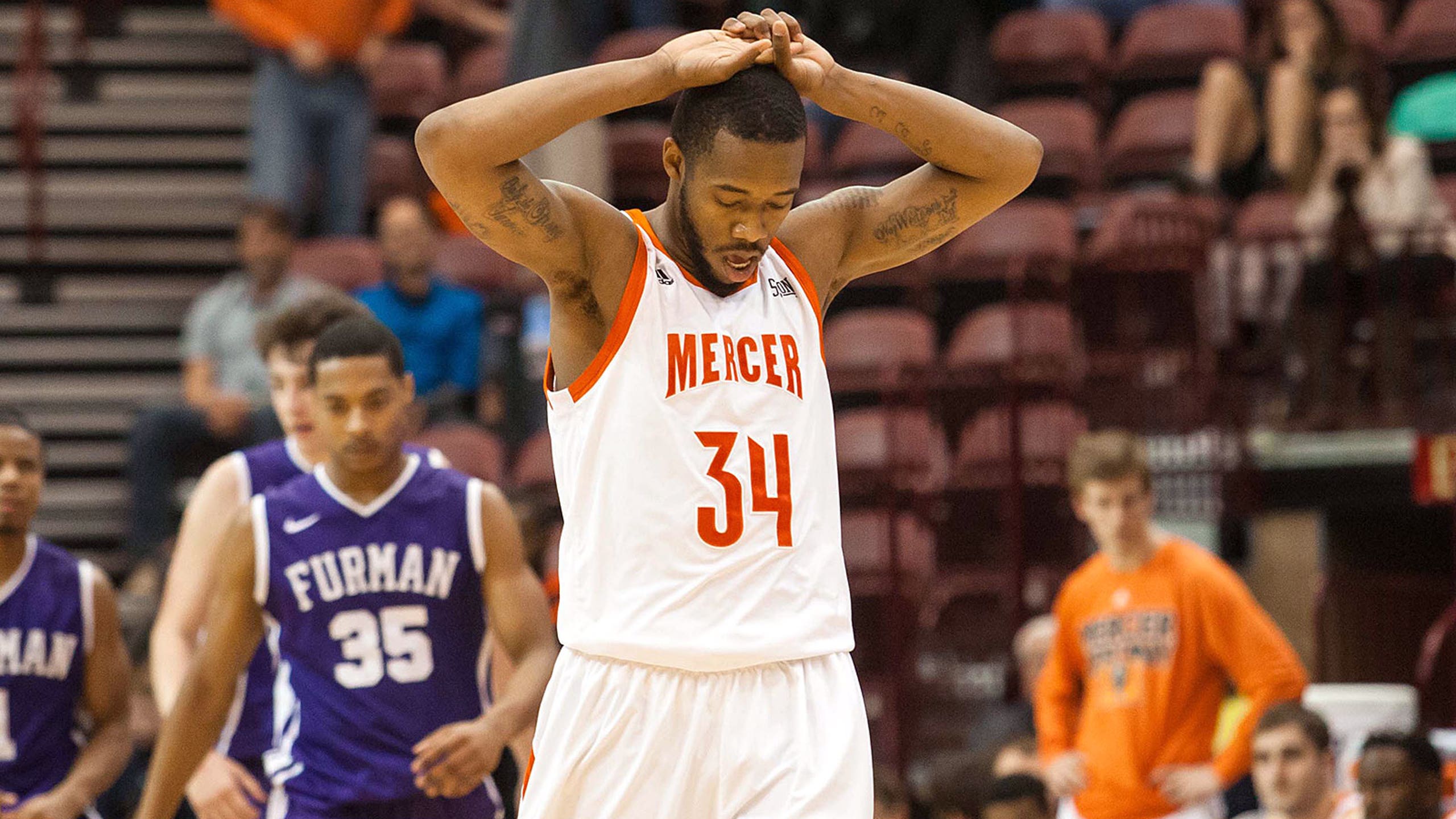 Police: Mercer senior guard Jibri Bryan shot dead while sitting in car
BY Andre Vergara • February 2, 2016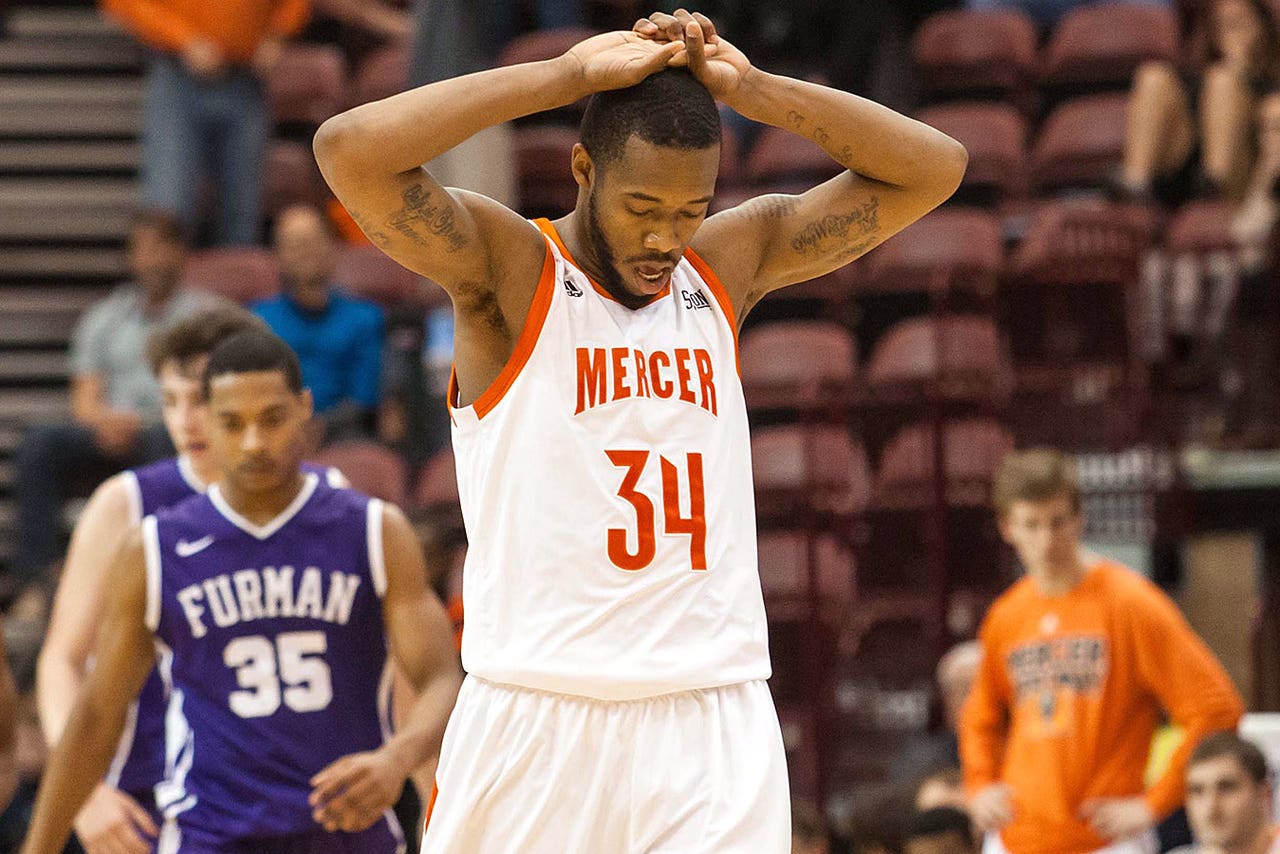 Jibri Bryan, a senior guard on the Mercer men's basketball team, was shot dead Tuesday afternoon while sitting in his car, according to police.
Police in Macon, Ga., say a man got out of another car and approached Bryan outside a convenience store, had words with him and shot him in the head. Another man outside of Bryan's car, who police believe came with the shooter and was in the line of fire, was "badly wounded," macon.com reported. The wounded man was taken to a nearby hospital.
Bibb County Sheriff David Davis said the shooter fled in his car but the killing was caught on surveillance video and police have "some good leads" on his identity. Also, he said a pistol was found behind the store. No motive for the shooting was given.
Bryan, 23, had played in six games this season while battling a knee injury, averaging 3.2 points and 2.7 rebounds. He started all 35 games as a junior, averaging career highs in points (7.8), rebounds (4.5), assists (1.3) and steals (1.4). He was nominated for the "Allstate Good Works Team," which honors student-athletes for the work they do in their communities.
Mercer mourned Bryan's death, with coach Bob Hoffman calling him "a special young man who was a great contributor to our team and did everything that was asked of him."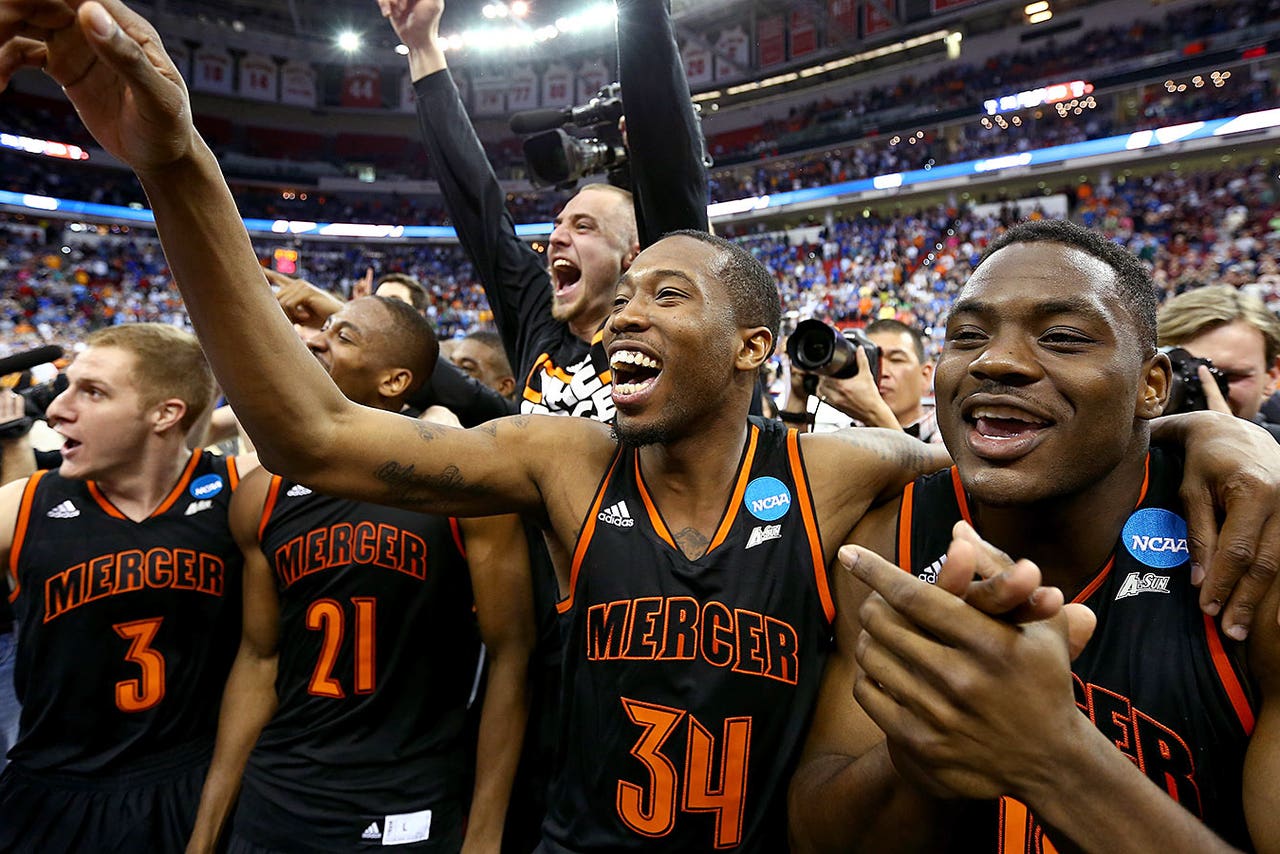 In happier times, Jibri Bryan (34) celebrated Mercer's first NCAA Tournament victory after upsetting Duke during the second round in 2014.
UPDATE: Jarvis Miller, 24, was arrested by police and charged with Bryan's murder. On Wednesday afternoon, 13 WMaz in Macon reported that police are looking for a second shooter. 
Miller was also shot, but is in stable condition. Witnesses told police that Miller was in the driver's seat of the car that pulled up next to Bryan's Monte Carlo. Miller may have been struck by the driver's gun shots.
---
---