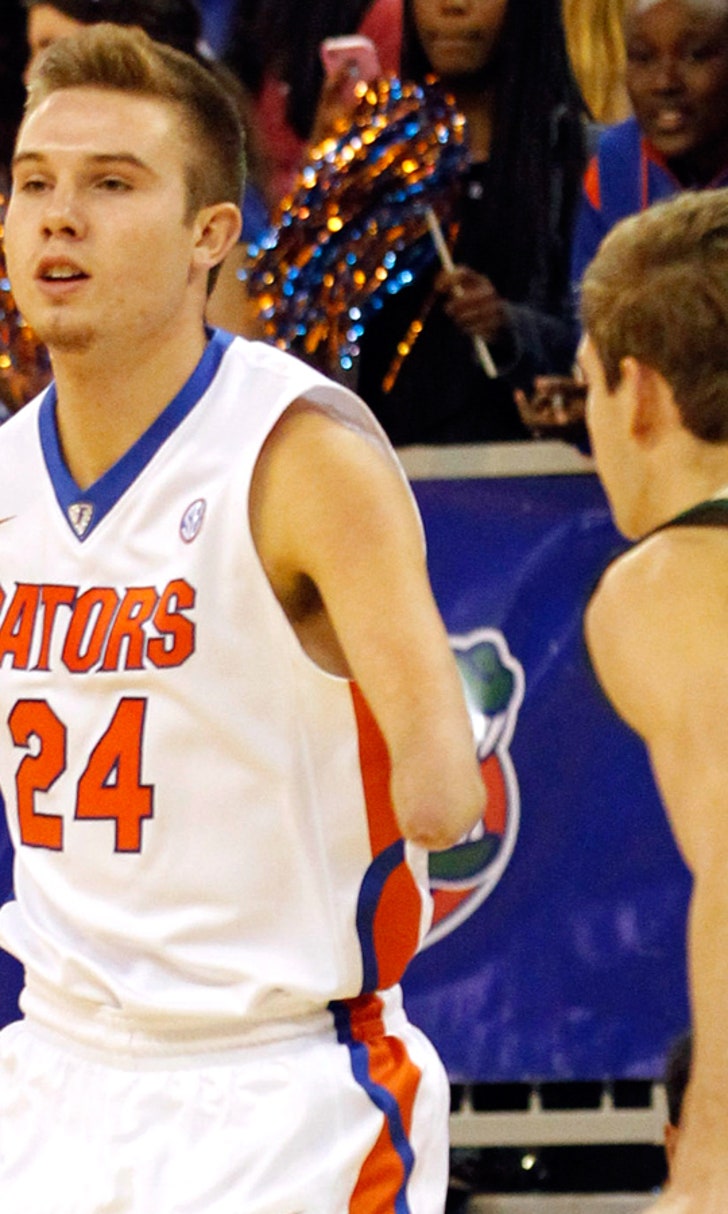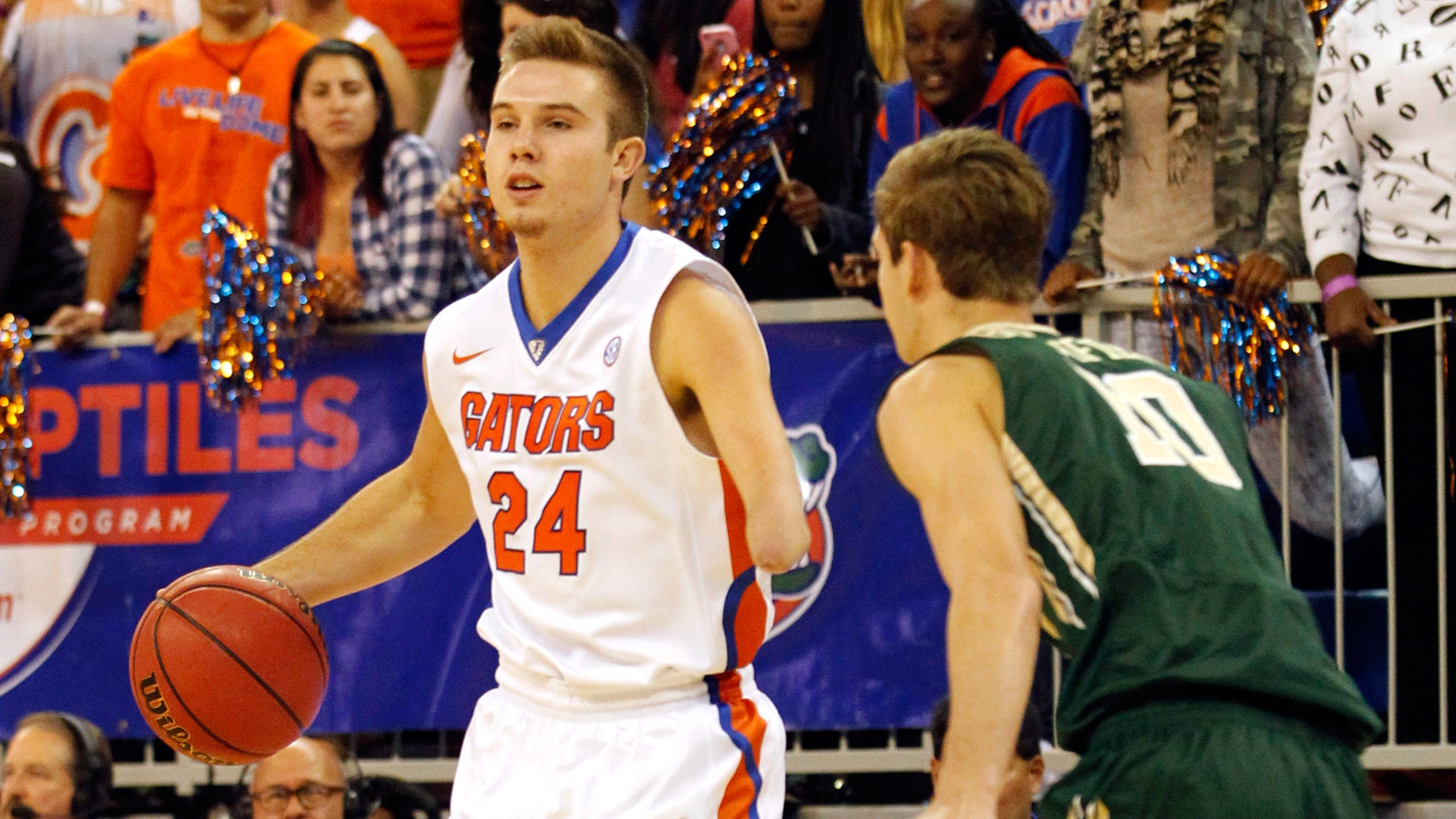 One-handed Florida player Zach Hodskins fulfills 'dream,' makes debut
BY foxsports • November 15, 2014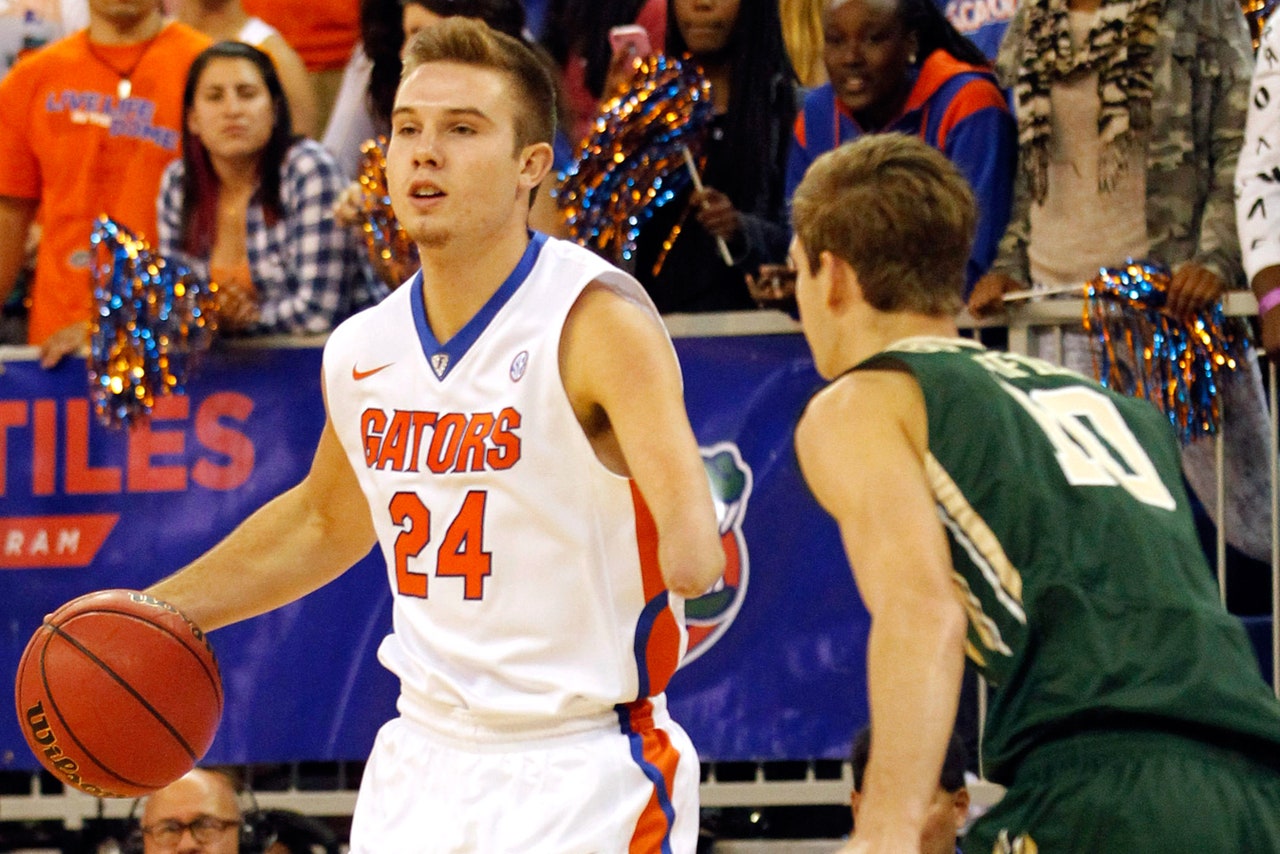 Florida guard Zach Hodskins is really good at basketball. Here's the catch: He only has one hand.
The walk-on freshman, who was born without the lower part of his left arm, made his college basketball debut Friday when the No. 7 Gators took on William & Mary. Hodskins played two minutes and missed his only shot of the contest, but his appearance was more than enough to make for an amazing story.
After shaking off the first-game jitters, Hodskins is already looking forward to getting back on the court.
"It's kind of like the first time I did public speaking. I was really nervous, then after I did it once I was fine. I think that I'm gonna be fine if I get in again," he told The Florida Alligator after the game. "I've always dreamed of being here, and tonight I feel like I fulfilled that dream and now I'm just gonna take the next step forward. It didn't really matter (if he played tonight or not), I was hoping I would, I'm glad I did, but I'm glad that my teammates played well. I love it, I mean as long as they treat me like a normal human being and a player and their friend I'll be just fine."
To get a look at just how impressive this one-handed star truly is, check out his highlight reel below.
Hodskins and the Gators defeated William & Mary 68-45 to begin their 2014-15 season.
More from NESN:
---