College Basketball
College Basketball
Oklahoma State pulls away late to put away Rogers State
Updated
Mar. 4, 2020 11:03 a.m. ET

STILLWATER, Okla. (AP) Jawun Evans scored 25 points, along with five steals, four assists and four rebounds to lead Oklahoma State to a 101-85 victory over Rogers State Wednesday night.
Averaging 98.5 points per game entering the contest, ranking second in the nation, Oklahoma State (6-1) surpassed the 100-point mark for the fourth time this season and went over 95 for the sixth.
In a game that was much closer than the final score might indicate, seven Oklahoma State players scored at least 10 points, including Jeffrey Carroll, who had 11 points and a game-high nine rebounds. Freshman Brandon Averette added a career-high 15 points.
''Awfully glad to escape, and that's what we did tonight,'' said Cowboys coach Brad Underwood. ''A lot of credit to Rogers State. I knew that was a good basketball team. It was basically about their commitment to win and our lack of. Just tremendous credit to them and the fight that they had. We were fortunate tonight.''
Jeylyn Sharpe scored 18 points and added eight rebounds to lead Rogers State (4-2), a Division II school that did not look outmatched and remained within striking distance most of the night. The Hillcats shot 56.9 percent.
''I thought we did an excellent job competing,'' said Rogers State coach Justin Barkley. ''When we play Division I guys, we get pretty amped up, and I thought we competed for 40 minutes, and yes we lost the game, but there were some positives. I thought our guys responded. This is something build on and go forward.''
When Travis Hester swished a 3-pointer with 7:43 remaining, the Hillcats pulled to within 77-73, but Oklahoma State went on a 17-3 run over the next 4:13 to put the game away.
''We just had to pick it up on defense and our defensive intensity got us ahead as much as we could,'' Evans said.
BIG PICTURE
Rogers State: The Hillcats, the defending Heartland Conference champions, played well, hanging with Oklahoma State until the final few minutes. Rogers State controlled the action for much of the game's first 12 to 15 minutes, going up 6-2 and 11-7, and was tied 25-25 with 7:34 to go in the first half before Oklahoma State reeled off a 12-1 run to build up a big lead. After that, despite falling behind by as many as 11 on multiple occasions in the first half and early in the second, Rogers State continued to battle back.
Oklahoma State: After a strong showing against Power 5 Conference teams, defeating Connecticut and Georgetown to finish third at the Maui Invitational last week, the Cowboys looked a bit sluggish in this one. They didn't take their first lead until 7:24 had elapsed in the game, going up 14-13 on Carroll's free throw, and even after finally opening up a big lead, allowed Rogers State to remain within striking distance much of the night.
TIP-INS
All of Evans' five steals came in the first half, just one shy of the school record for one half of play. . Oklahoma State entered the contest averaging 20.5 turnovers forced per game, ranking third in the nation, and forced Rogers State into 22 in this one, while committing just 10 to outscore the Hillcats 32-13 off turnovers. . Rogers State's Hester scored 14 points, shooting 4 of 5 from 3-point range, increasing his season percentage to 53.2 (25 of 47). . OSU's Mitchell Solomon tied a career-high with 10 points - all in the second half - and added five rebounds, in just 15 minutes off the bench. . The Cowboys set season highs with 35 free throws made and 44 attempts.
HE SAID IT
''They controlled the whole tempo of the game with their effort,'' Underwood said of Rogers State. ''You can overcome a lot of things with effort. And you saw what happens tonight when you don't have that and you don't have energy. To grow as a basketball team, it doesn't matter who you play, we have to continue to work. Will we get better? Absolutely. But we can't afford to take a day off in practice. We have to grow in that. That is this team's challenge right now.''
UP NEXT
Rogers State: After traveling the short trip home, 95 miles east to Claremore, Oklahoma, the Hillcats are right back in action Thursday night against Dallas Christian.
Oklahoma State: The Cowboys will have a much tougher test on Saturday when they go on the road to face Maryland. The 7-1 Terrapins will be coming off their first loss of the season, on Tuesday to Pittsburgh.
---
---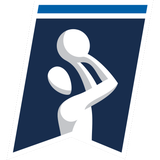 Get more from College Basketball
Follow your favorites to get information about games, news and more
---