College Basketball
College Basketball
Oklahoma holds off Clemson 70-64
Updated
Mar. 4, 2020 1:27 p.m. ET

ORLANDO, Fla. (AP) Jordan Woodard scored 21 points and handed out nine assists Sunday to help Oklahoma hold off Clemson 70-64 in the third-place game of the Tire Pros Invitational.
Christian James had 17 points, including three critical 3-pointers late in the game, and Kameron McGusty added 14 points for Oklahoma (3-1).
Jaron Blossomgame had 19 points for Clemson (2-2), while Sidy Djitte scored 14 to go with 14 rebounds and Marquise Reed added 10 points.
Clemson had cut an 18-point second half deficit to just two when James revived a fragile Oklahoma offense. The sophomore forward hit three straight 3-pointers and banked home a layup to give the Sooners some breathing room at 65-56 with 2:07 to play.
Clemson never got closer than five the rest of the game as Woodard made a driving layup and two free throws to seal the win.
''We took it to them early so to build a lead and kind of hang on late is a great experience for our guys,'' Oklahoma coach Lon Kruger said. ''Clemson made it difficult, but our guys hung in there and found a way to win.''
Clemson was down 47-29 with under 12 minutes left in the game when the Tigers went on a 27-11 run to cut the deficit to two with four minutes to go.
Clemson scored 10 straight points, eight of them from Blossomgame, in a two-minute stretch in the middle of the second half to start the rally.
After a timeout, Reed, who missed five of his first six shots, hit a pair of 3-pointers around a 3-point play by Blossomgame and suddenly Clemson was within 58-56 with 4:17 left in the game, but never could get over the hump.
''I'm extremely disappointed with our performance,'' Clemson coach Brad Brownell said. ''We were out of sorts from the beginning. We battled a little bit better at the end, tried a little harder and played a little better, but Oklahoma made enough plays to keep us at bay.''
---
LATE STARTER: Oklahoma's starting point guard Jordan Woodard scored in the first half for the first time in three tournament games. Woodard was shut out by Tulane and Northern Iowa, but had seven points and four assists in the first 20 minutes against Clemson, including a spectacular reverse layup at the halftime buzzer. Woodard finished the game with 21 points and nine assists.
SCORING WOES: All five Clemson starters scored in double figures in the first two games of the tournament, but only two managed it against Oklahoma. Jaron Blossomgame had 19 and Sidy Djitte 14. The rest of the Tigers' starting five was a combined 7 of 33 from the field and scored just 21 points. ''We've got some guys who can score, but they need to understand on days when they don't shoot it well, you better have other ways to impact the game'' Brownell said. ''We didn't do that.''
TURNOVERS A DIFFERENCE: Clemson, which had only 21 turnovers in its first three games, committed 17 against Oklahoma. The Sooners had 25 points off Tiger turnovers, while Clemson scored just seven points on 13 Oklahoma turnovers. ''Our turnovers didn't hurt us as badly as theirs did,'' Kruger said. ''It's always nice to get points off your defense and we did a good job of that.''
GETTING TO KNOW YOU: Oklahoma has played 109 seasons of basketball and Clemson 105, but the two sides had never met until Sunday.
UP NEXT
Clemson host High Point Friday.
Oklahoma hosts Abilene Christian Friday.
---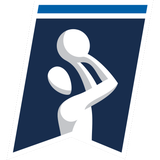 Get more from College Basketball
Follow your favorites to get information about games, news and more
---