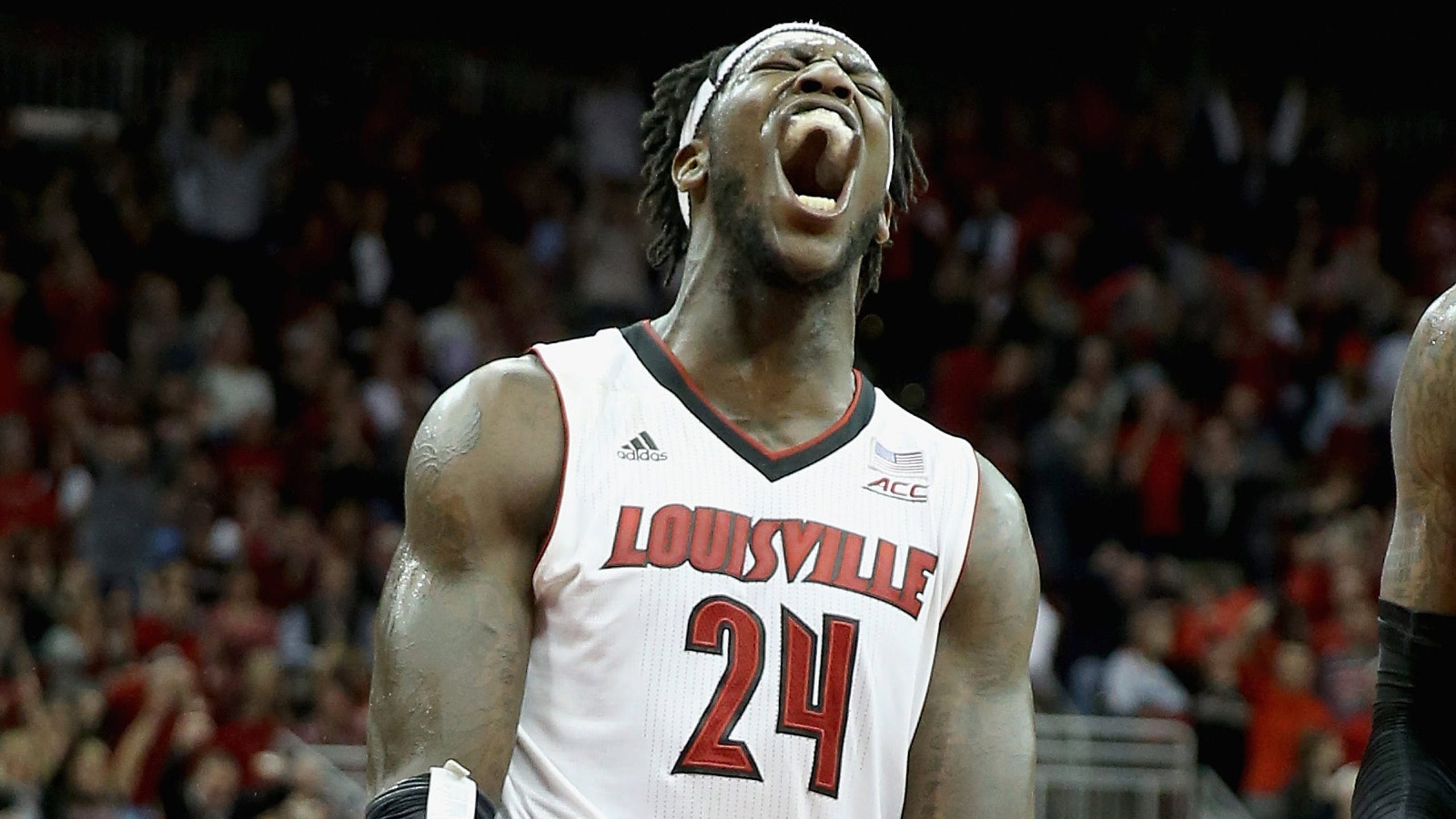 No. 9 Louisville closes strong to beat Pittsburgh as Harrell stars
BY foxsports • February 11, 2015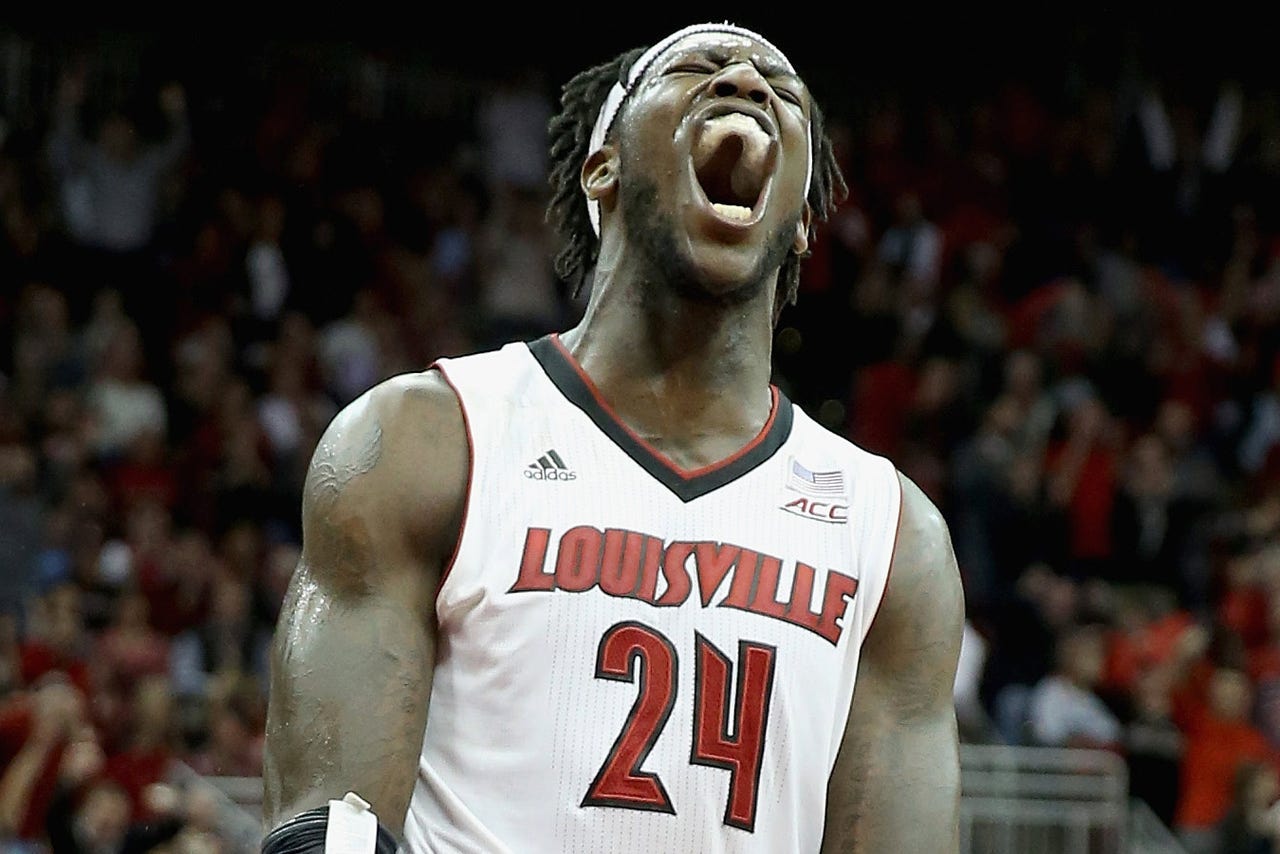 Other than jumping out to a 29-0 lead against Savannah State earlier this season, No. 9 Louisville has rarely overwhelmed opponents with the game-changing effort on both ends of the floor.
That changed Wednesday night as junior forward Montrezl Harrell had 28 points, 12 rebounds and five blocks, many of them during the Cardinals' 22-2 second half flurry that helped Louisville beat Pittsburgh 69-56.
Strong shooting positioned the Panthers to take control with a 45-39 lead before the Cardinals (20-4, 8-3 Atlantic Coast Conference) answered with an energetic 14-1 run including several baskets set up by their trademark pressure defense. Harrell was in the mix on both ends with blocked shots, rebounds and a couple of steals along with momentum-shifting dunks.
Louisville held Pitt (16-9, 5-6) to just two late field goals in the final 1:33 to break it open and complete a season sweep. The Cardinals struggled for about the same length of time during Saturday's loss at No. 3 Virginia.
"We made our press a factor," said Harrell, who played the entire game. "We started pressing the right way. We started making extra rotations. We started making them speed up their offense and running all different things they didn't want to run."
Terry Rozier scored 18 of his 22 points after halftime for the Cardinals, who shot 47 percent and outrebounded the Panthers 39-29.
Michael Young had 16 points and Jamel Artis 15 for Pitt, but neither were factors down the stretch thanks to Louisville's defense, which eventually held the Panthers to 38-percent shooting en route to ending their three-game winning streak.
"I wouldn't say it was intimidation," Panthers forward Sheldon Jeter said. "I would just say -- scratch that. I would say it was intimidation."
The Cardinals' performance was especially impressive considering Pitt was coming off a season-high scoring output in Saturday's 83-77 win over Syracuse with five players in double figures.
Louisville didn't have that kind of balance but succeeded in getting eight bench points, which was than the past two games where just four players scored in each. The Cardinals also mounted that run with senior guard Chris Jones (seven points) and senior forward Wayne Blackshear (hip pointer) on the bench.
Of course, Harrell was more than willing to carry the load with his shot working inside and out during a stretch that provided Louisville's 27-22 halftime lead before turning the game the Cardinals' way.
He showed flash on one basket when he dribbled once and quickly spun around a defender for a nifty reverse layup. Then came the first three 18-foot jumpers sandwiched around another layup before Harrell finished the half with a bad heave that rolled off his fingers but somehow found the basket.
Harrell punctuated the big run with a thunderous dunks that brought the house down, much like it did not long ago.
"Even when he gets double-teamed, he can get to places you shouldn't go and still get to the rim," Louisville coach Rick Pitino said. "He can go behind the backboard, come back in, and still be above the rim. He's got tremendous length.
Harrell's stamina was amazing as well.
TWOS ARE ENOUGH
Louisville missed all four 3-point attempts, the first time it hasn't scored from behind the arc since Jan. 18, 1992 against Wyoming.
"Who needs the 3 when you get layups and back doors and post-ups?," Pitino asked.
REMEMBRANCE
A moment of silence was observed for former North Carolina coach Dean Smith, who passed away on Saturday, and former UNLV coach Jerry Tarkanian, who died on Wednesday.
TIP-INS
Pittsburgh: The Panthers were outscored 30-18 in the paint and committed 10 turnovers resulting in 16 points. ... Pittsburgh wore alternate black uniforms for the second straight game.
Louisville: Blackshear played just one minute in the first half after sustaining a hip pointer. ... Chinanu Onanuku's basket that tied the game at 4 was the first this month by a Cardinal other than Harrell, Jones, Rozier or Blackshear.
UP NEXT
Pittsburgh: Hosts No. 12 North Carolina on Saturday.
Louisville: Hosts North Carolina State on Saturday.
---