Abilene Christian Wildcats
Abilene Christian Wildcats
No. 8 Kentucky bounces back, beats Mississippi 99-76 (Dec 29, 2016)
Updated
Mar. 4, 2020 2:42 p.m. ET

OXFORD, Miss. (AP) Any concerns whether No. 8 Kentucky could bounce back from a tough road loss to an archrival were eliminated Thursday night in less than five minutes.
Malik Monk scored 34 points, Isaiah Briscoe had a triple-double and the Wildcats used an early surge to roll to a 99-76 victory over Mississippi in the SEC opener for both teams.
The Wildcats (11-2) showed no emotional hangover or playing rust after losing at No. 6 Louisville eight days ago.
''That first half is as good as we've played in a long time around here,'' said Kentucky coach John Calipari, whose club had a 13-0 run to build a 21-7 lead with 15:16 left in the first half. ''It was a good road win against a good basketball team.''
Briscoe added 19 points, 11 assists and 10 rebounds for the Wildcats, who led 60-41 at halftime and were never seriously threatened. Edrice Adebayo added 25 points, primarily on the strength of seven dunks.
Monk finished 11 of 16 from the field, including 5 of 7 from 3-point range, and added six rebounds and three steals. Adebayo was 12 of 19 from the field and blocked three shots.
''They spread the court on us early and that's tough with our guards and the alley-oops to Bam (Adebayo),'' Briscoe said. ''I'm fortunate with my triple-double. I've got teammates that can finish plays.''
Sebastian Saiz led the Rebels (9-4) with 23 points and 13 rebounds. DeAndre Burnett added 19 points and Rasheed Brooks had 15.
''They were speeding past us in the open floor, especially in the early going,'' Mississippi coach Andy Kennedy said. ''Obviously, we did not respond well to it. We learned something tonight that should help us for the rest of the season.''
Kentucky shot 50 percent from the field and 44 percent from 3-point range.
BIG PICTURE
Kentucky: The Wildcats started 9 of 11 from the field, including three acrobatic dunks by Adebayo. Kentucky was 24 of 39 from the field, 62 percent, in the first half. ... The Wildcats forced 15 turnovers and finished with nine steals; three apiece from De'Aaron Fox and Monk.
Ole Miss: The Rebels got strong performances from Saiz and Burnett and little else. Ole Miss struggled with the on-ball perimeter pressure from Kentucky's defense, as point guard Cullen Neal had four turnovers and three fouls in the opening nine minutes. ... The schedule does not get easier, with three of the next four games on the road.
QUOTE OF THE NIGHT
The game marked the first appearance for Kentucky and Calipari in the new $90 million-plus Pavilion at Ole Miss that opened in January. Calipari was impressed when provided a private tour.
''What a great place. This is unbelievable and there is so many features of this pavilion that we are going to have to consider for Kentucky,'' Calipari said.
''What impressed me the most? Andy even has his own parking place. I don't have a parking place. That's crazy.''
UP NEXT
Kentucky hosts Texas A&M on Tuesday as the Wildcats play three of the next four games at home.
Ole Miss visits No. 25 Florida on Tuesday.
---
---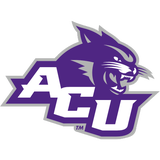 Get more from Abilene Christian Wildcats
Follow your favorites to get information about games, news and more
---