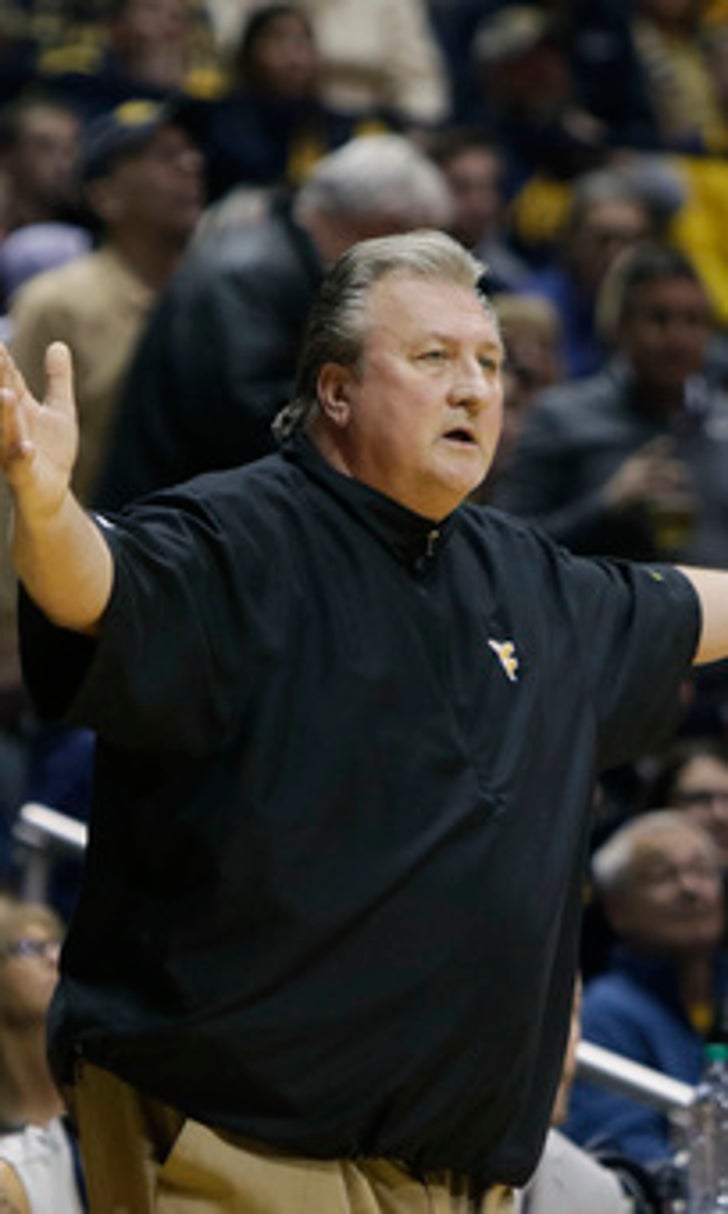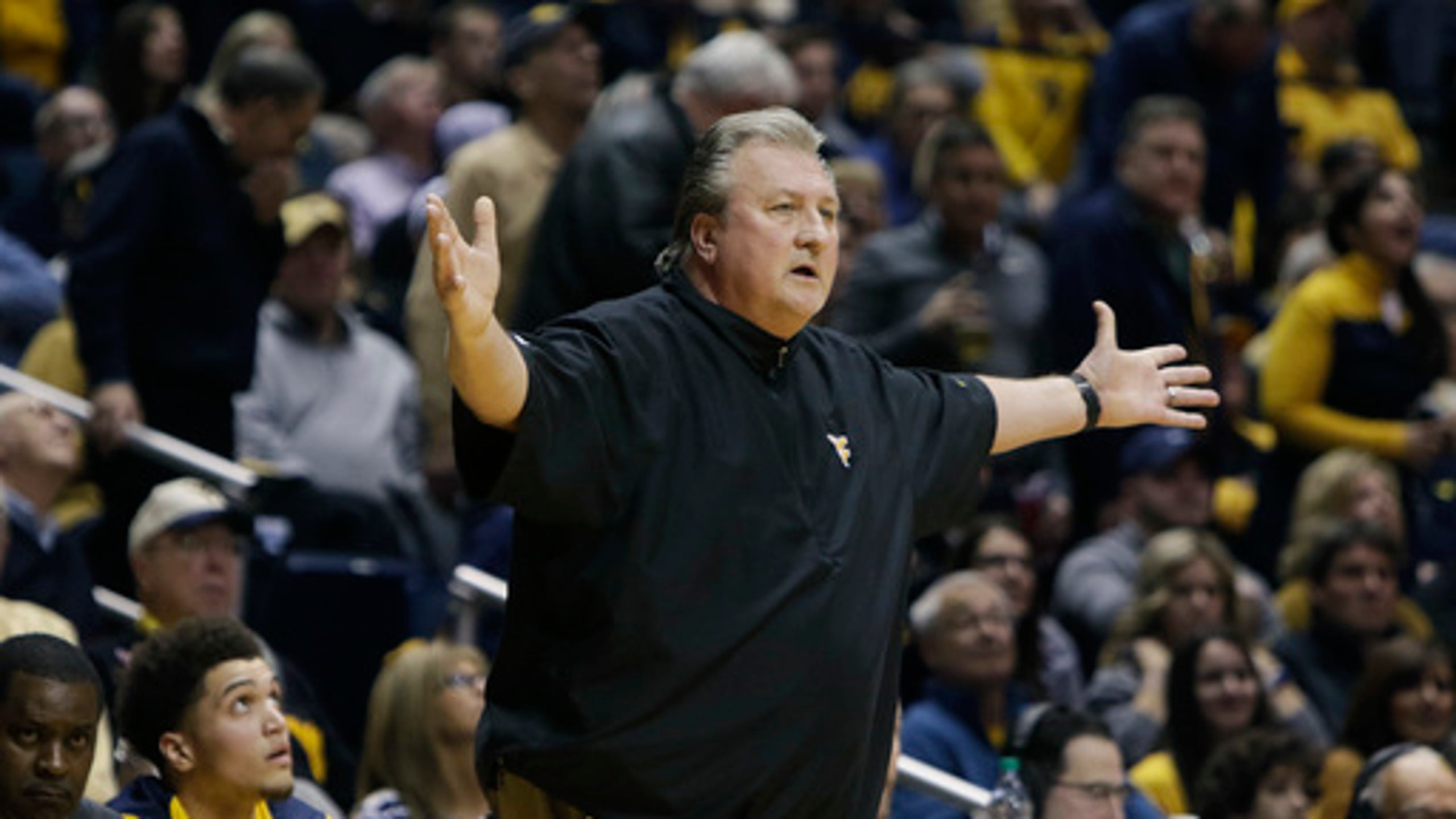 No. 6 West Virginia beats No. 7 Oklahoma 89-76 (Jan 06, 2018)
BY AP • January 6, 2018
MORGANTOWN, W.Va. (AP) Every season, West Virginia coach Bob Huggins seems to have someone ready to jump off the bench in a scoring mood.
Teddy Allen has become that guy for the Mountaineers at the start of the Big 12 season. The freshman's nickname? Buckets.
The reserve forward scored 20 points in 24 minutes, Sagaba Konate had 14 of his 16 points in the second half and No. 6 West Virginia beat No. 7 Oklahoma 89-76 on Saturday night.
It was the second straight game and the third time this season that Allen scored at least 20 points.
''My confidence is really growing,'' Allen said. ''My teammates are urging me on and my coaches are coaching me up and they are helping me gain the confidence that I need in big games like this.''
West Virginia overcame another lousy shooting performance from beyond the arc, making just 7 of 26 shots (26.9 percent).
''It's just like a golf scramble,'' Huggins said. ''Everybody doesn't have to hit a good shot, just somebody. And that's kind of what's happened to us. Somebody always steps up and makes plays. Teddy made some big plays.''
Lamont West and Jevon Carter added 17 points apiece for the Mountaineers (14-1, 3-0 Big 12). Konate also had 13 rebounds.
Oklahoma freshman Trae Young, the nation's scoring and assists leader, finished at his scoring average with 29 points on 8-of-22 shooting. Carter and his teammates spent much of the game double-teaming Young, who committed eight turnovers and had his streak of double-doubles ended at five games.
West Virginia held the nation's top-scoring team to its lowest total of the season while the Mountaineers extended their winning streak to 14 games, their longest since winning 22 straight during the 1988-89 season. Oklahoma (12-2, 2-1) saw its 10-game winning streak snapped.
''This is a tough league and we've got to get better,'' Young said. ''They are known for being a great defensive team and they did a good job on defense tonight.''
Carter went to the bench with his fourth foul with 13:30 left, and Young made two free throws to give Oklahoma a 53-51 lead.
Despite Carter missing the next 10 minutes, the Mountaineers never trailed again. Konate hit two straight baskets to start a 12-2 run and West later made two free throws for West Virginia's largest lead, 73-62, with 5:25 left.
When Carter left the game, ''I just wanted to be aggressive,'' said Allen, who scored 10 points over the final 12 minutes. ''If someone who usually scores the ball goes out, we get to be more aggressive. This was a big step forward tonight.''
Oklahoma got no closer than six points the rest of the game. Carter returned with 3:45 remaining and made a basket and a free throw to help keep the Sooners at bay.
''Jevon Carter is terrific, of course, but when he went out, the other guys picked up the slack and did a good job for him,'' Oklahoma coach Lon Kruger said.
Young made just two field goals over the final 14 minutes.
BIG PICTURE
Oklahoma: The Sooners couldn't get enough scoring to complement Young. Jamuni McNeace finished with 12 points, Rashard Odomes had 11 and Kameron McGusty scored 10. But freshman forward Brady Manek, coming off a season-high 28 points in a win over Oklahoma State on Wednesday, was held scoreless Saturday.
West Virginia: The Mountaineers shot 55.6 percent (15 of 27) from the field after halftime in improving to 8-0 at home.
POLL IMPLICATIONS
West Virginia has the chance to move up in the AP poll after a 2-0 week, which could give the Mountaineers their highest ranking since they were No. 3 in December 1962. The Sooners could remain in the top 10 despite the loss after No. 2 Duke, No. 4 Arizona State and No. 5 Xavier fell to unranked opponents.
UP NEXT
Oklahoma hosts No. 18 Texas Tech on Tuesday.
West Virginia hosts Baylor on Tuesday.
---
More AP college basketball: www.collegebasketball.ap.org and http://twitter.com/AP-Top25
---
---