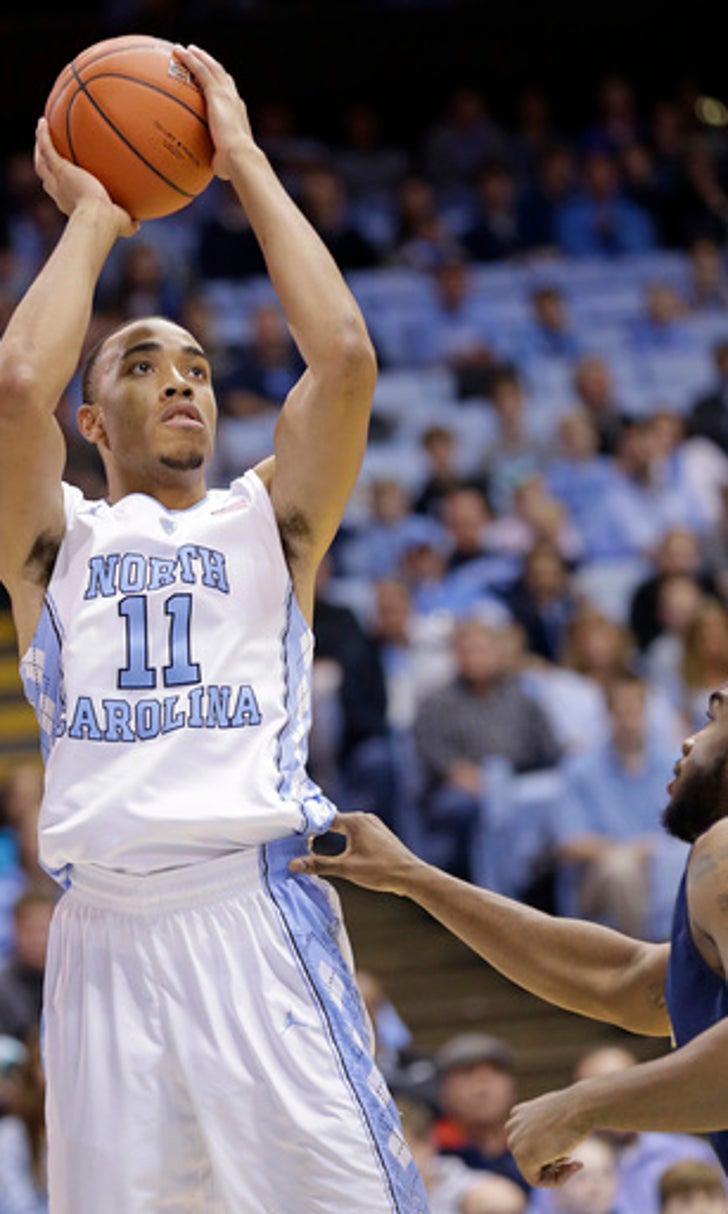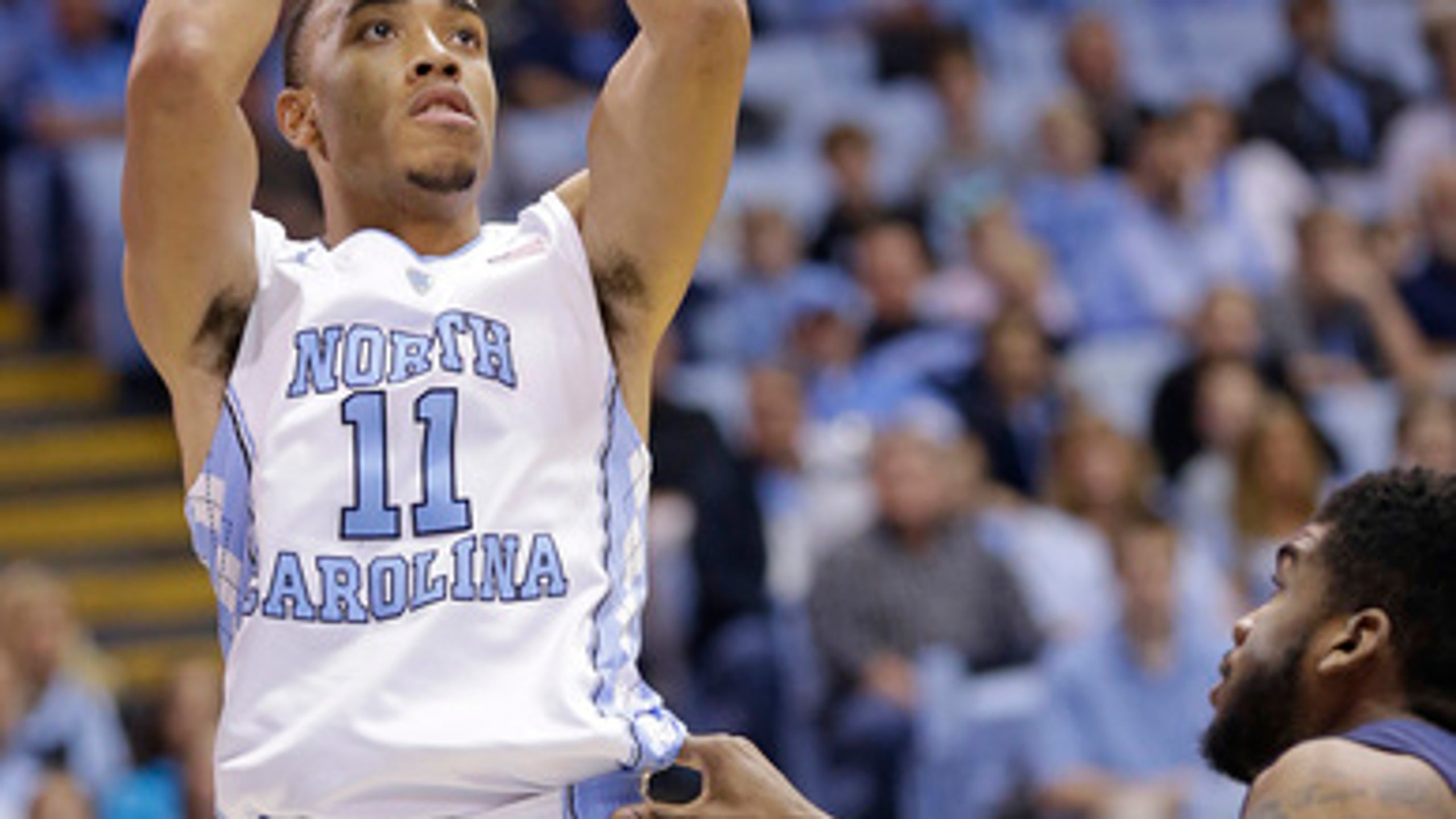 No. 5 UNC's offense rolling with balanced attack
BY foxsports • January 15, 2016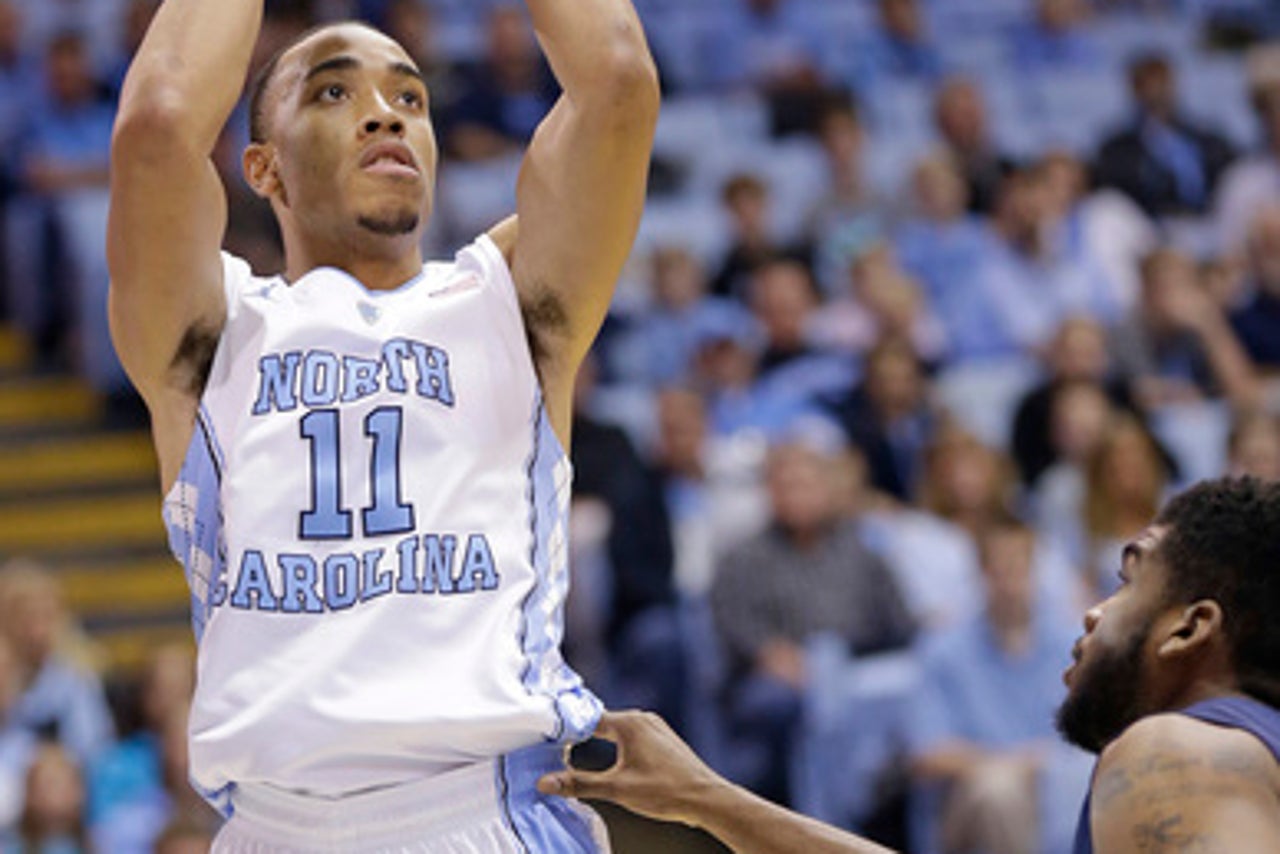 CHAPEL HILL, N.C. (AP) It used to be that Marcus Paige quickly had to find his shot to get North Carolina's offense moving at full speed.
The fifth-ranked Tar Heels aren't quite so reliant on Paige - or any other player - these days.
UNC enters Saturday's rivalry game with North Carolina State boasting a balanced attack, a major reason why the preseason No. 1-ranked team is unbeaten so far in Atlantic Coast Conference play.
''The ball doesn't stick, everyone's so unselfish and everyone knows if a certain guy has it going, it's going to be their night,'' Paige said Friday. ''No one has to force anything. Guys just play and it's a lot better that way.
''Rather than trying to get a guy going, you just fall back and play with the flow while other people have it going.''
The Tar Heels (15-2) have their first 4-0 ACC start since the 2000-01 season, when Roy Williams was still at Kansas. Their strength has been an efficient offense with six players in double figures while averaging 87.5 points on 50-percent shooting to rank among the top 10 nationally in both categories.
Only one team in UNC history - Dean Smith's 1988-89 team featuring future NBA players Rick Fox and J.R. Reid - has finished a season with six double-digit scorers. And no team in Williams' head-coaching tenure at UNC or at Kansas has ever done it, according to STATS.
UNC can go big with the 6-foot-10 Brice Johnson and Kennedy Meeks inside, but Williams has also used small lineups with wings Justin Jackson (6-8) and Theo Pinson (6-6) playing as the defacto 4-man.
And the production keeps coming.
''I think it's more versatile than it's been the last couple of years for sure,'' Williams said.
UNC leaned heavily on Paige over the past two years. The league's preseason co-player of the year is still critical to the Tar Heels' Final Four hopes, but it's hardly all on the slender 6-2 senior's shoulders.
Last weekend's win at Syracuse is a indicator of how UNC has adjusted.
Paige finished with three points on 1-for-8 shooting, but the Tar Heels still scored 84 points with Johnson repeatedly flashing to the foul line for the ball then zipping it to Isaiah Hicks in a well-executed high-low attack against the zone.
Hicks matched his career high with 21 points, Johnson had a career-best eight assists and UNC shot 53 percent.
A game earlier, Johnson turned in one of the best performances of the college basketball season with 39 points and 23 rebounds at Florida State, overshadowing a season-high 30 points from Paige.
Johnson is averaging a team-high 16.7 points on 64-percent shooting, while Paige is second at 15.1 points while shooting a career-best 47 percent. Jackson (12.9), sophomore guard Joel Berry II (12.6), Meeks (11.9) and Hicks (10.2) are also in double figures.
Throw in junior Nate Britt (7.0 points off the bench), and seven different players have led UNC in scoring this year - including a different one in each of the past four games.
That presents a challenge for the Wolfpack (10-7, 0-4), off to the program's worst ACC start since going 0-8 in 1996-97.
Paige ''is a big part of it, but they also have a lot of other weapons, too this year,'' fifth-year Wolfpack coach Mark Gottfried said after Thursday's practice. ''It's probably the deepest and best team that I've seen them have since I've been here in Raleigh.''
---
Follow Aaron Beard on Twitter at http://www.twitter.com/aaronbeardap and the AP's college basketball site at http://collegebasketball.ap.org
---
---