UC Irvine Anteaters
UC Irvine Anteaters
No. 23 UCLA opens homestand vs. UC Irvine (Nov 26, 2017)
Published
Nov. 25, 2017 8:54 p.m. ET

No. 23 UCLA, fresh off a split at the Hall of Fame Classic in Kansas City, returns home to Pauley Pavilion in Los Angeles on Sunday to face Big West Conference opponent UC Irvine.
The Bruins (4-1) gave up 100 points in a loss to Creighton on Monday, the second time on this young season that UCLA allowed an opponent to hit triple digits. Central Arkansas tallied 101 on Nov. 15 in a Bruins' overtime win.
An improved defensive effort in the second half rallied UCLA to a 72-70 win over Wisconsin on Tuesday. Head coach Steve Alford said he hopes to continue the strides made between those two games.
"To come to this tournament and grow, that was something that was a big concern for us," Alford said in his press conference following the win over Wisconsin. "Now, we go home for a four-game homestand. We are 4-1 and we're growing. That is crucial."
Senior guard Aaron Holiday played a crucial role in the win over Wisconsin, scoring 18 points, including a game-winning layup on a drive into the paint.
"You just dream of it growing up," Holiday said in the postgame press conference. "You dream of big moments, being there, and making the big play."
Holiday leads UCLA at 17.2 points per game, with his two best efforts coming in the back-to-back nights against Creighton and Wisconsin.
Since the event in Kansas City, UCLA has five days between games. Conversely, UC Irvine will be playing its third contest in fewer than 72 hours. The Anteaters (3-4) faced Rider in the nightcap of the Las Vegas Invitational on Thursday night, a 90-82 loss, before tipping off with Northern Arizona 15 hours later in a 77-71 win.
The victory over Northern Arizona, in which the leading scorers -- guard Max Hazzard and Eyassu Worku -- were two players averaging below double figures, captured the search UC Irvine is on for its identity early in the season. The entire roster saw playing time in search of the right lineup combinations.
"I'm searching for groups defensively that can function really well together, but all these experiences are good learning experiences for this young team," UC Irvine head coach Russell Turner said following the Northern Arizona win, via UCIrvineSports.com. "I've got belief that this group will end up really good, we've just got to stay at it."
Turner's search for an effective defensive rotation faces a considerable challenge against a balanced UCLA offense.
With freshmen Jalen Hill, Cody Riley and LiAngelo Ball indefinitely suspended, dealing a considerable blow to the depth of the Bruins roster, starters have stepped up. Four of the five average at least 12 points, with freshmen Jaylen Hands and Kris Wilkes at 12 and 14.2 points, respectively, and senior Thomas Welsh at 13.2 points.
Welsh enters Sunday's contest averaging a double-double with 11 rebounds per game. The collective size of UCLA's primary rotation -- with the 7-footer Welsh and 6-10 G.G. Goloman in the post, and 6-8 Wilkes and 6-9 Chris Smith on the perimeter -- contrasts against an undersized UC Irvine lineup.
---
---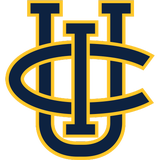 Get more from UC Irvine Anteaters
Follow your favorites to get information about games, news and more
---