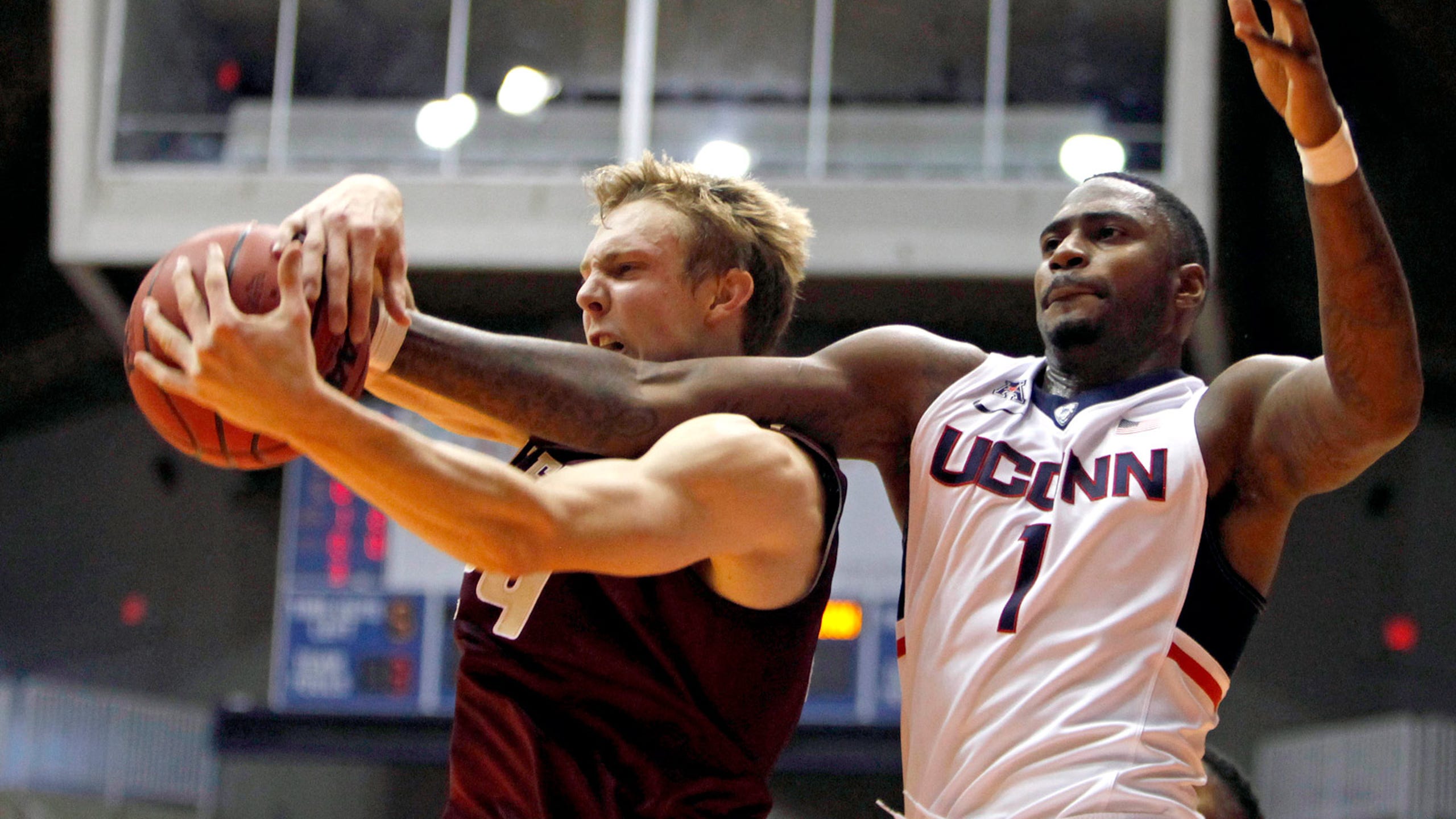 No. 17 UConn holds off Charleston in Puerto Rico Tip-Off
BY foxsports • November 20, 2014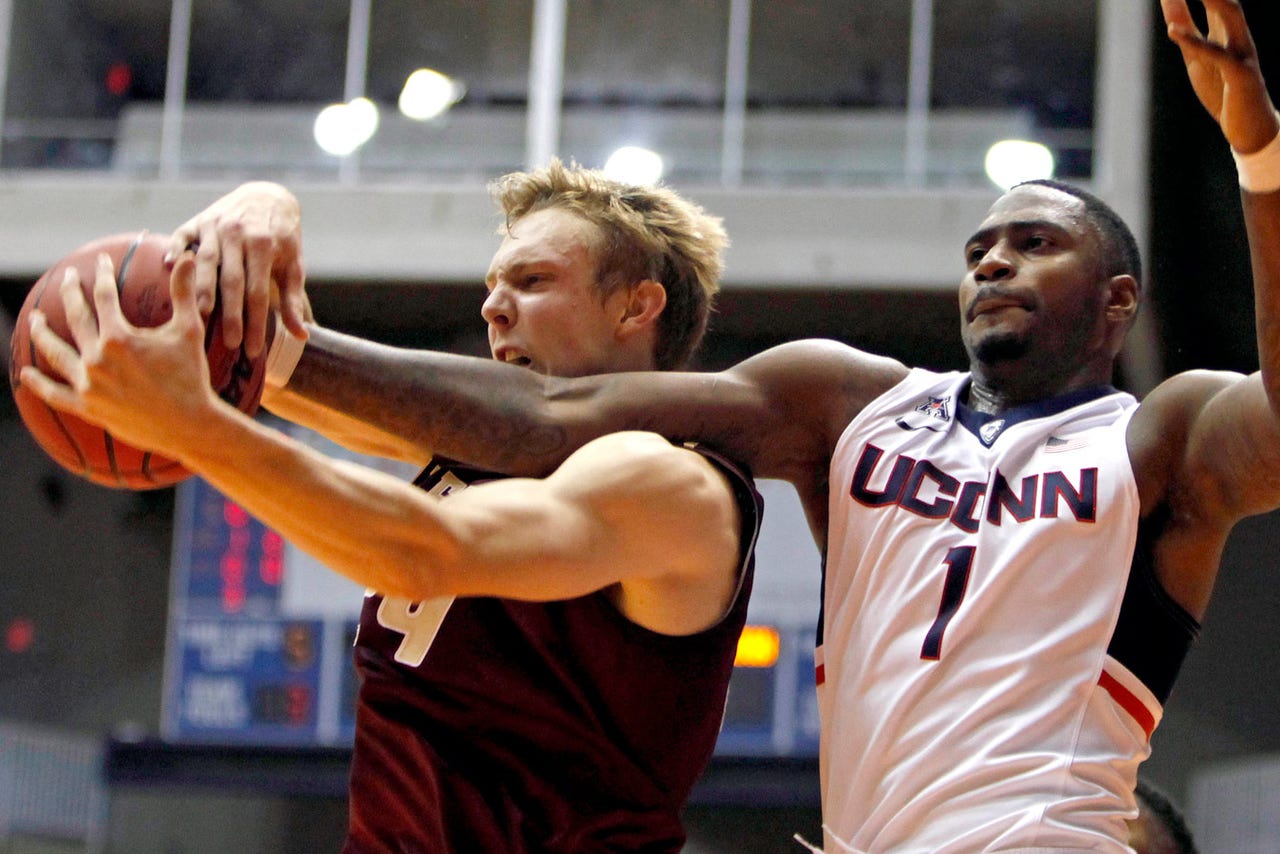 If Connecticut is going to have a chance to defend its national championship, the Huskies will need to get a lot out of senior guard Ryan Boatright.
So far he's proving up to the challenge.
Boatright had 19 points, Daniel Hamilton added 15, and the No. 17 Huskies held off College of Charleston 65-57 in the first round of the Puerto Rico Tip-Off on Thursday.
"Good game plan, we didn't execute like we wanted to down the stretch...but we'll take this win," Huskies coach Kevin Ollie said. "Good effort from our guys. I really like our rebounding. We were plus-10 on the backboard. That was one thing that we tried to stress."
Amida Brimah added 14 points for the Huskies (2-0), despite struggling down the stretch with foul trouble.
Charleston (1-2) got within four in the final minute, but couldn't get any closer after losing big man Adjehi Baru to right leg injury.
Connecticut led by as many as 12, though Charleston's three-guard starting lineup was able to run with the Huskies for most of the game.
The Huskies went smaller in the second half and were able to spread out the feisty Cougars. Connecticut hit 15 of its final 23 shots.
The Huskies only had two turnovers at halftime, but had 11 turnovers in the second half.
Seeing his team's response with the game in doubt Ollie said gives him a lot of confidence heading into a matchup Friday with Dayton, an Elite 8 team last season.
Boatright said he's focusing on getting more involved when his team needs an offensive boost.
"It's just working out," Boatright said. "It's all repetition on shots and taking game shots that I know I'm going to get in the offense, and watching a lot of film knowing that coach likes to run a lot of ball screens. And getting a lot better as a point guard learning to read defenses."
Anthony Stitt led the Cougars with 17 points. Baru and Joe Chealey each added 12.
The Cougars used the 6-foot-9 Baru to keep Brimah honest, putting more pressure on Connecticut's backcourt.
But when Baru left with less than minute to play after a hard spill, the Huskies immediately took advantage with a layup by Brimah that stretched its lead to seven.
It was shots in the paint early on that were hard to come by as Connecticut forced Charleston into some off-balanced jumpers. But the Cougars' shooters, particularly Stitt, were able to start making some outside shots in the second half.
"We gave great effort, but we gotta make it where we defend with greater discipline and not foul as much," Charleston coach Earl Grant said.
Boatright and Hamilton carried the scoring load for the Huskies in the first half, combining for 18 of their 30 points.
It helped mask a paltry 9 for 29 (32 percent) shooting performance in the half.
The Cougars weren't much better at 33 percent (7 for 21) with starters -- Pat Branin, Cameron Johnson and Terrance O'Donohue -- held scoreless.
TIP-INS
Charleston: The Cougars fell to 0-3 against the Huskies.
Connecticut: Going back to its six victories in its NCAA championship run, the Huskies own the longest winning streak in Division I at eight in a row.
FAMOUS HUSKY
Former Huskies standout Richard Hamilton visited Connecticut's locker room after the win.
"They know Richard," Ollie said. "Just to see him and see another great UConn player come out and support them, I think that makes them feel better inside. That's what our alumni do."
LIKE FATHER LIKE SON
College of Charleston's Canyon Barry and Connecticut's Sam Cassell, Jr. are both sons of former NBA players (Rick Barry and Sam Cassell). The younger Barry shoots free throws underhanded like his father.  
---