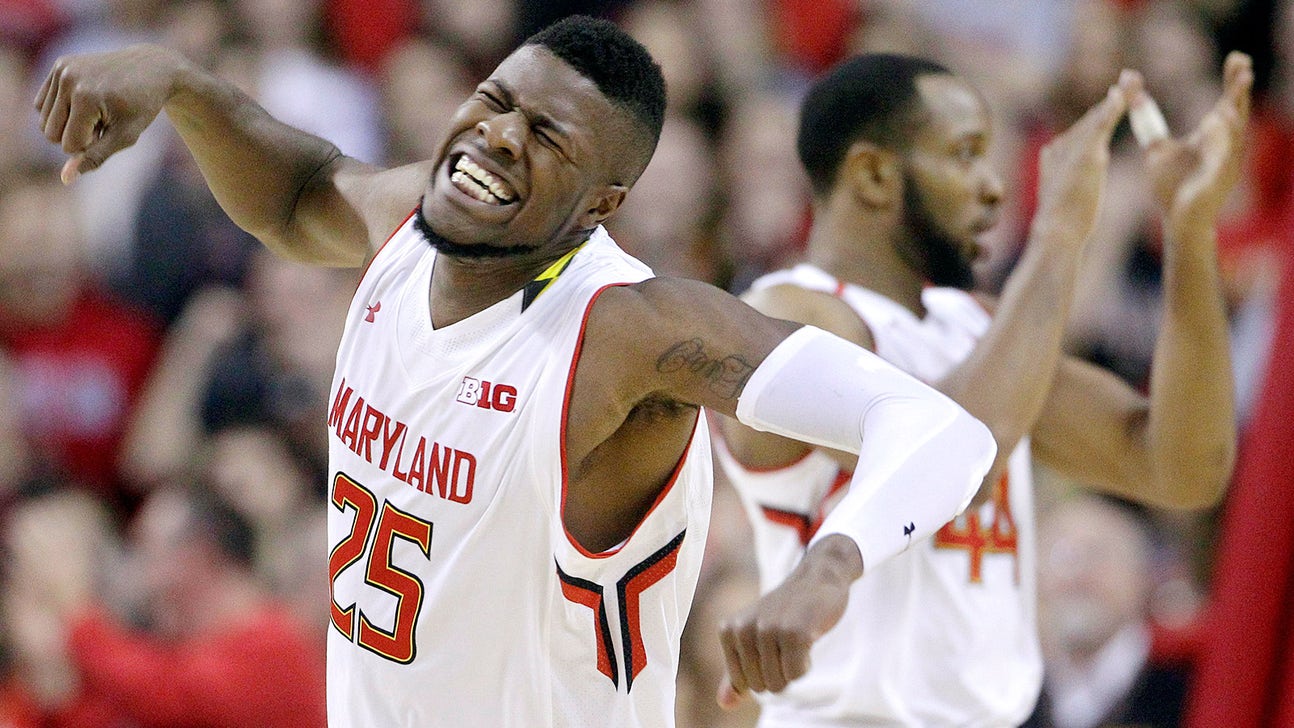 No. 17 Maryland nips Penn State to avoid back-to-back losses
Published
Feb. 4, 2015 11:20 p.m. ET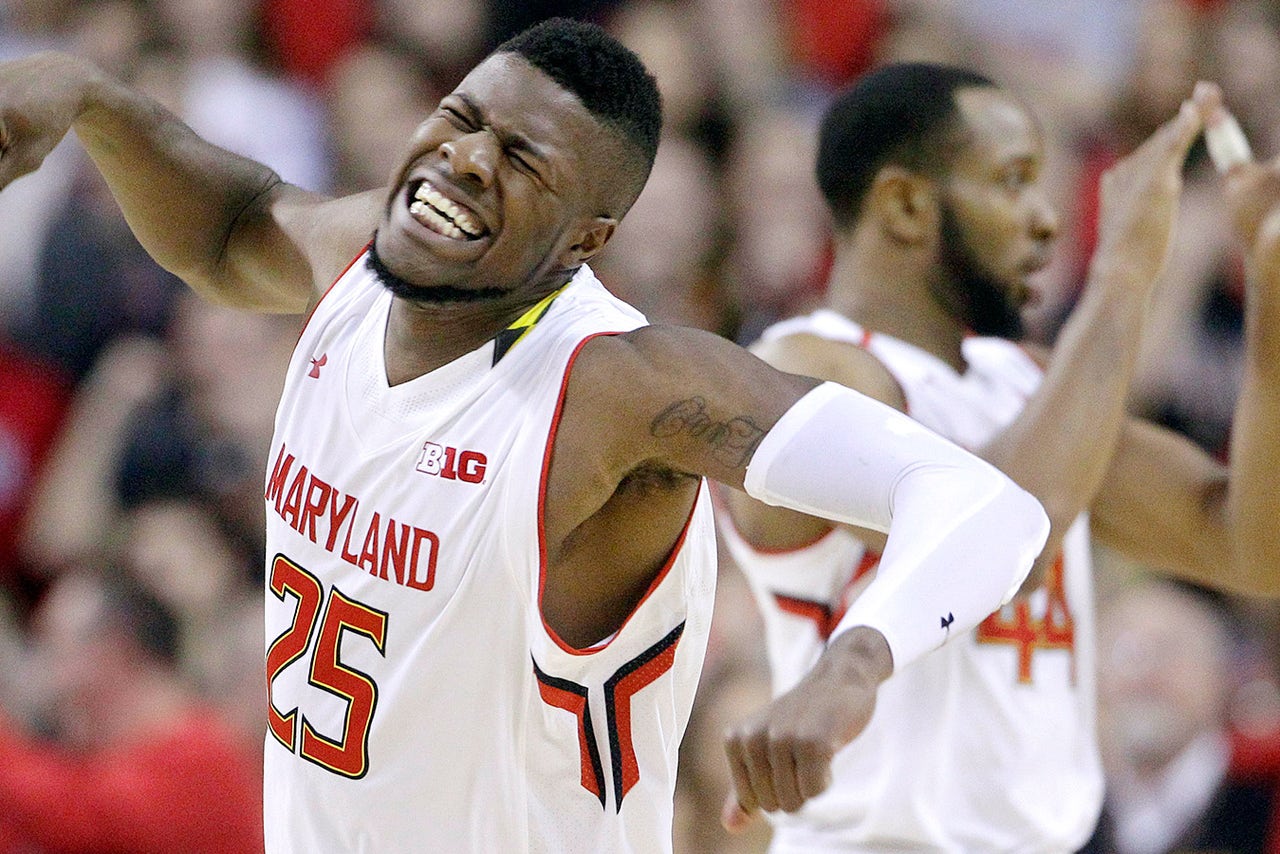 Jon Graham enjoyed the best game of his college career against the school where it all began.
Graham scored 12 of his 16 points in the second half, and No. 17 Maryland edged Penn State 64-58 Wednesday night to avert its first losing streak of the season.
Dez Wells led the Terrapins (19-4, 7-3 Big Ten) with 23 points, but Maryland probably wouldn't have won it without Graham, a 6-foot-8 senior who played two seasons at Penn State before transferring.
"I'm obviously happy for Jon," Terps coach Mark Turgeon said. "It was his night."
Graham went 6 for 7 from the floor and surpassed his previous career high by six points. No one was less surprised than his first college coach, Patrick Chambers.
"I knew going into this game he was going to have a career high," Chambers said. "I'm happy for Jon. I know it means the world to him."
The victory made it especially gratifying for Graham, who came in averaging a meager 2.3 points per game.
"It was a fun night," he said. "I'm just happy we won."
Graham accounted for Maryland's first seven points after halftime to turn a 29-28 advantage into a 36-31 lead. Two of his baskets came on passes from Melo Trimble, who had the Terrapins' lone assist in the first half.
A 3-pointer by Wells upped the margin to eight points with 15:54 left.
But the Nittany Lions (14-9, 2-8) regained the lead, and the game was tied with 4:59 left before Maryland finally pushed past a 12th-place team seeking its first league win on the road.
"I feel we were a little bit uptight because of our record and our ranking," Turgeon said.
Wells said, "Coach gave us a really good speech at halftime: Everybody calm down, take a deep breath."
After building a 57-52 lead, Maryland let the margin dwindle to one point before Wells made two foul shots with 39.3 seconds remaining. Then, after a Penn State miss, Wells grabbed the rebound and added another free throw to clinch it.
Maryland improved to 4-0 this season following a defeat. The Terrapins were coming off an 80-56 loss at Ohio State.
D.J. Newbill scored 18 for Penn State. The Nittany Lions are 0-6 on the road in the Big Ten, with five of those defeats by six points or fewer.
"Can't finish games, defensively or offensively, that's been the name of the game," Chambers lamented. "We got to close out games. Some way, somehow, they have to figure it out."
Wells and Graham took care of the offense on a night in which Trimble, Maryland's leading scorer, finished with four points and missed all five of his shots from the field. Trimble did, however, contribute a career-high eight assists.
TIP-INS
Penn State: Newbill needs only eight points to move into sole possession of fourth place on the school scoring list. He is 10 points short of becoming the second player in Penn State history to reach 500 in three consecutive seasons.
Maryland: This was the first meeting between the teams since Maryland won 62-39 on the road in 2010. The teams last played in College Park on Nov. 30, 1968, a 66-56 Maryland victory. The Terrapins lead the series 10-7.
POINT MADE
Penn State: Newbill missed 13 shots, but he was one of only two Penn State players in double figures. He also led the team with seven rebounds and five assists.
Maryland: Wells topped the 20-point mark for only the second time this season and says he's just about fully recovered from a fractured wrist that caused him to miss seven games through Dec. 21.
"I'm feeling a lot closer to 100 percent now," he insisted. "My wrist feels amazing. My body feels great. I haven't felt this good since the beginning of the season." 
---