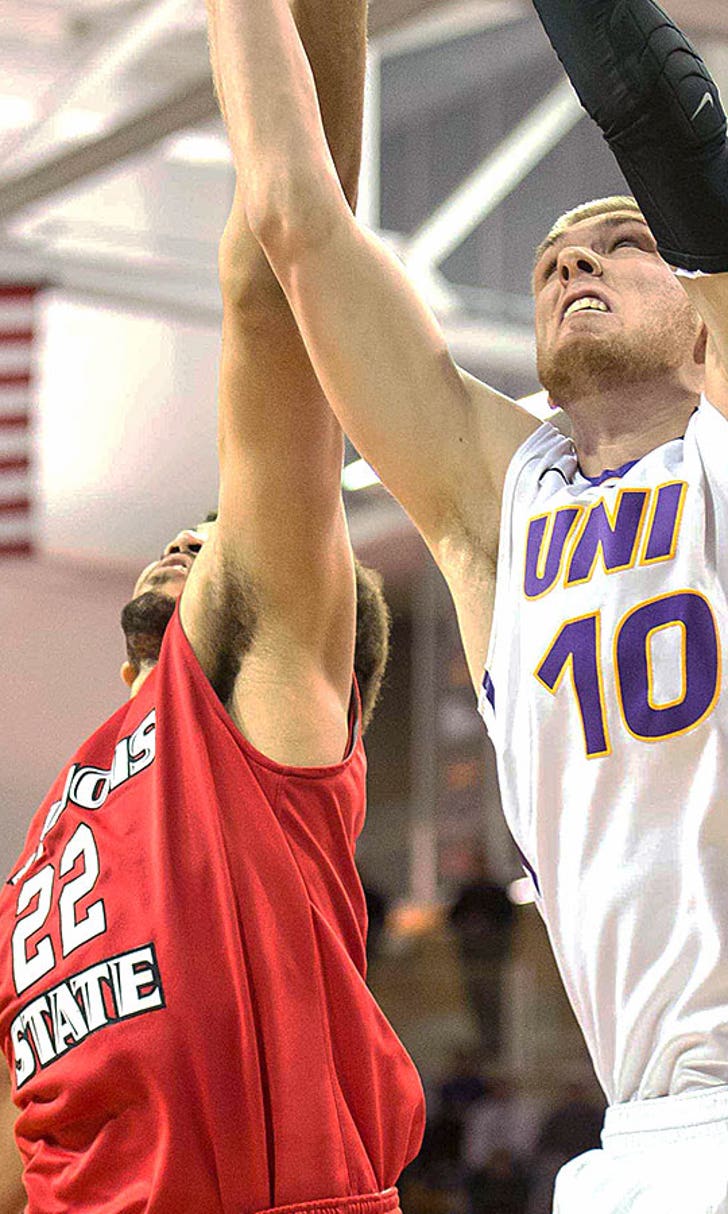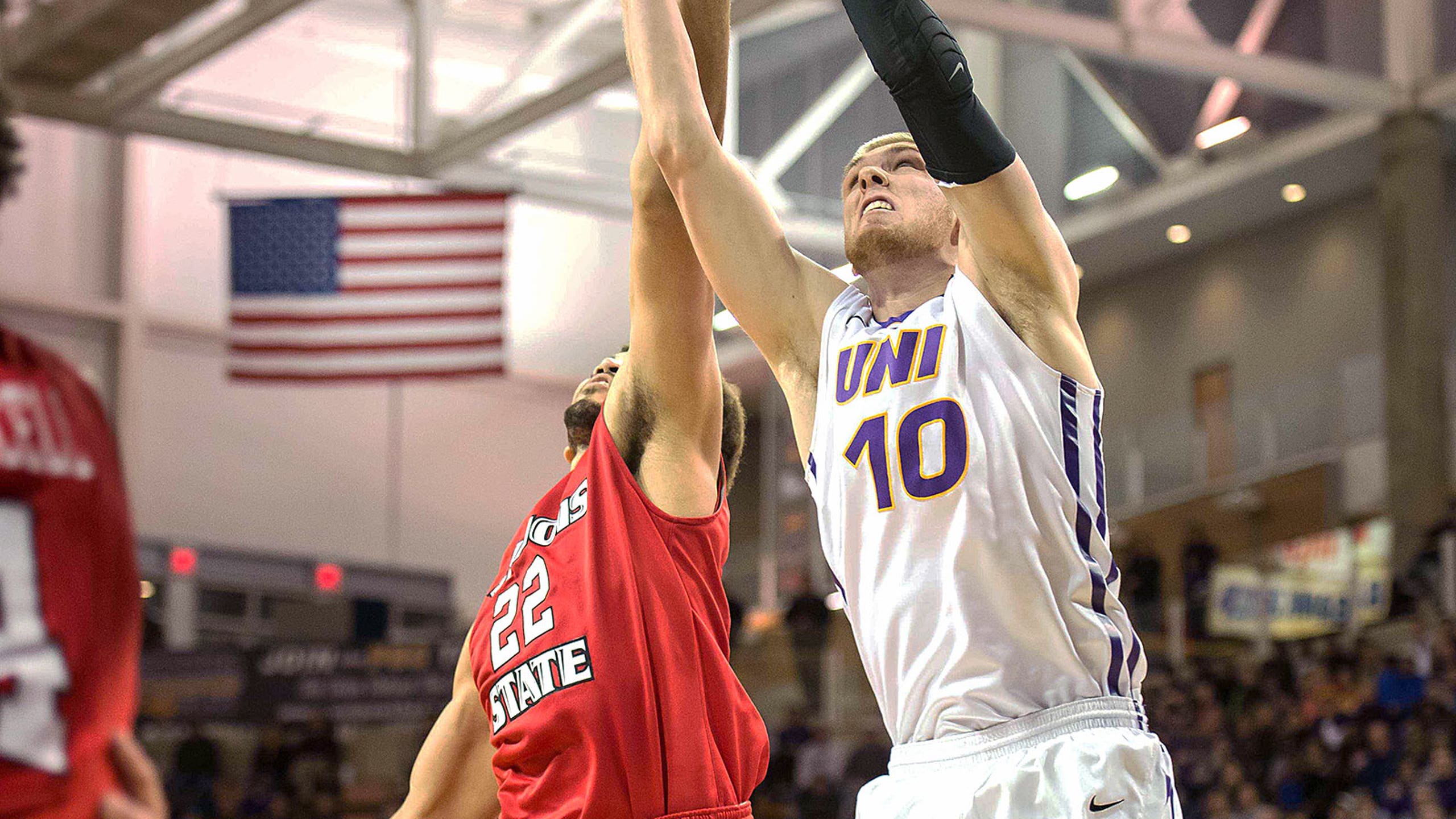 No. 13 Northern Iowa routs Illinois State
BY foxsports • February 12, 2015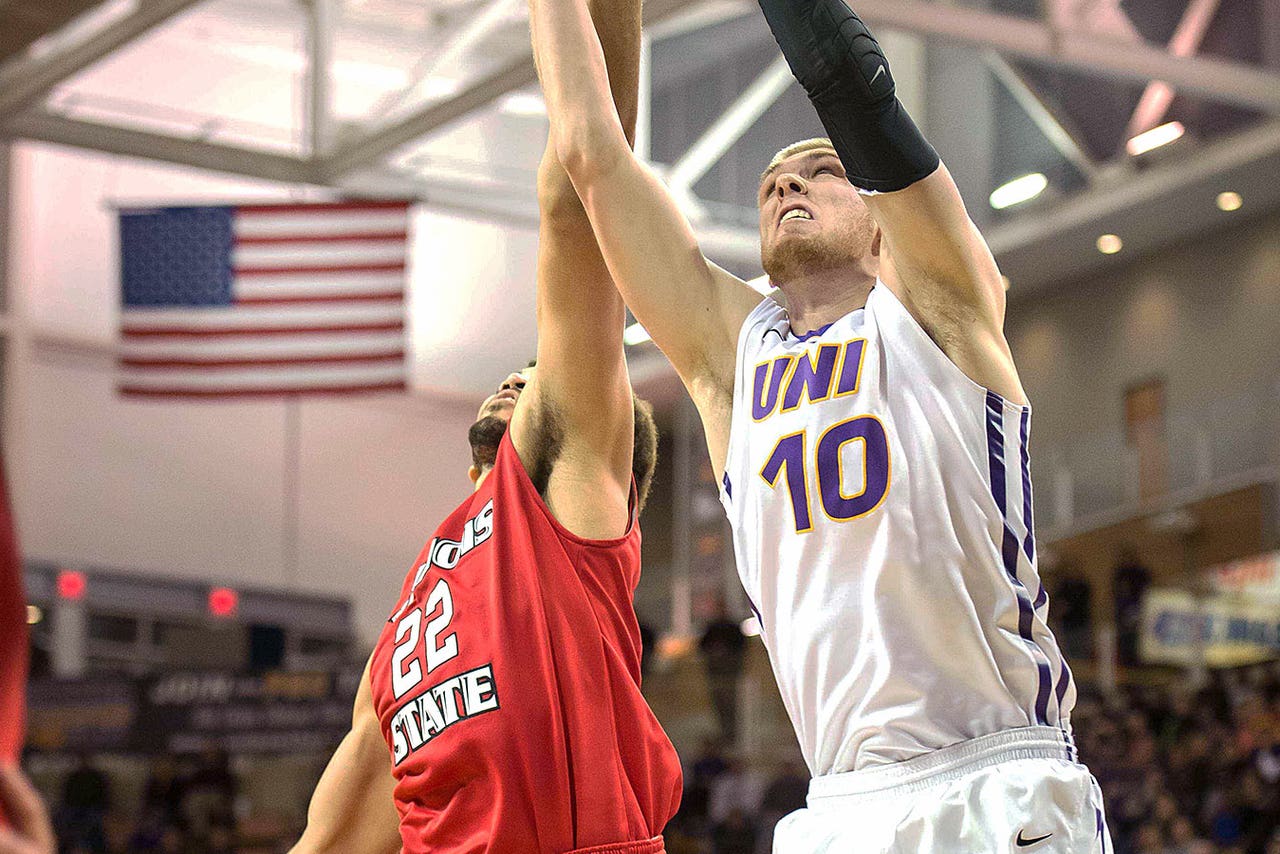 Northern Iowa has gone from simply beating teams to blowing them out.
Seth Tuttle scored 23 points and the 13th-ranked Panthers rolled past Illinois State 83-64 on Wednesday night for their 12th straight victory - and fourth in a row by at least 10 points.
Deon Mitchell had 12 points for Northern Iowa (23-2, 12-1 Missouri Valley), which matched top-ranked Kentucky with its 23rd win. Only third-ranked Gonzaga has more wins than the Panthers, who haven't lost since New Year's Day.
Northern Iowa built a 17-point halftime lead, tied for its largest of the season, and cruised to its 16th consecutive home win.
''That's a really good basketball team,'' Tuttle said. ''For us to come in here and do what we did ... you can feel the momentum just keep building.''
Daishon Knight had 16 points for Illinois State (15-10, 7-6). The Redbirds let Northern Iowa rack up a season high in points for a game that ended in regulation.
Illinois State represented Northern Iowa's biggest roadblock to a 16-1 conference record ahead of a potential league title showdown at 15th-ranked Wichita State on Feb. 28.
The Redbirds didn't offer much resistance.
Northern Iowa shot 58 percent in the first half - and five Panthers hit 3-pointers in the first 16 minutes. Northern Iowa went ahead by as many as 20 points and took a 50-33 lead into the locker room.
Tuttle was again the early catalyst for the Panthers. He had 18 points on 7-of-9 shooting in just 9 minutes in the first half.
The Redbirds looked as though they might make a run early in the second half, but Tuttle drained a 3 to put Northern Iowa back ahead 60-44. Paul Jesperson hit a 3 a few minutes later, and Northern Iowa's lead was back up to 21 points.
Tuttle also had a team-high five assists.
''He's worked extremely hard to get to where he's at,'' Northern Iowa coach Ben Jacobson said. ''He's unselfish. That's why we see him play the way he does.''
TIP-INS
Illinois State: The Redbirds are 0-9 in Northern Iowa's McLeod Center.... Illinois State went more than 5 minutes without scoring midway through the first half.
Northern Iowa: One of the notable omissions from the Wooden Award's Late Season Top 20 list released earlier Wednesday was Tuttle, the current favorite for player of the year honors in the Valley. Tuttle entered averaging 17.5 points and 7.1 rebounds in conference games. ... The Panthers needed a 3 from Nate Buss with 5.2 seconds left to beat the Redbirds 54-53 in Normal, Illinois, two weeks ago. ''We were a little more locked in,'' Tuttle said. ''For us to get both of them so far, that's big-time.''
PIVOTAL MOMENT
Illinois State had pulled even at 13 when a pair of 3s from freshman Wyatt Lohaus helped the Panthers take their first double-digit lead, 26-15. The Redbirds never got close after that.
STAT LINES
Northern Iowa had 16 assists on 29 baskets. Illinois State had only seven on 24 field goals. Nine Panthers had at least one basket, and as a team they shot 54 percent from the field.
UP NEXT
Illinois State hosts No. 15 Wichita State on Saturday.
Northern Iowa plays at Missouri State on Sunday.
---