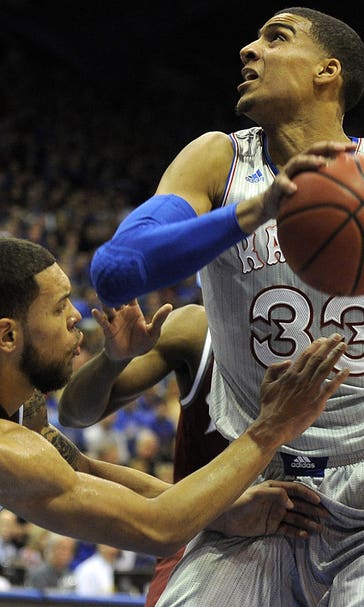 No. 11 Kansas lessens sting of big loss by beating Rider
November 25, 2014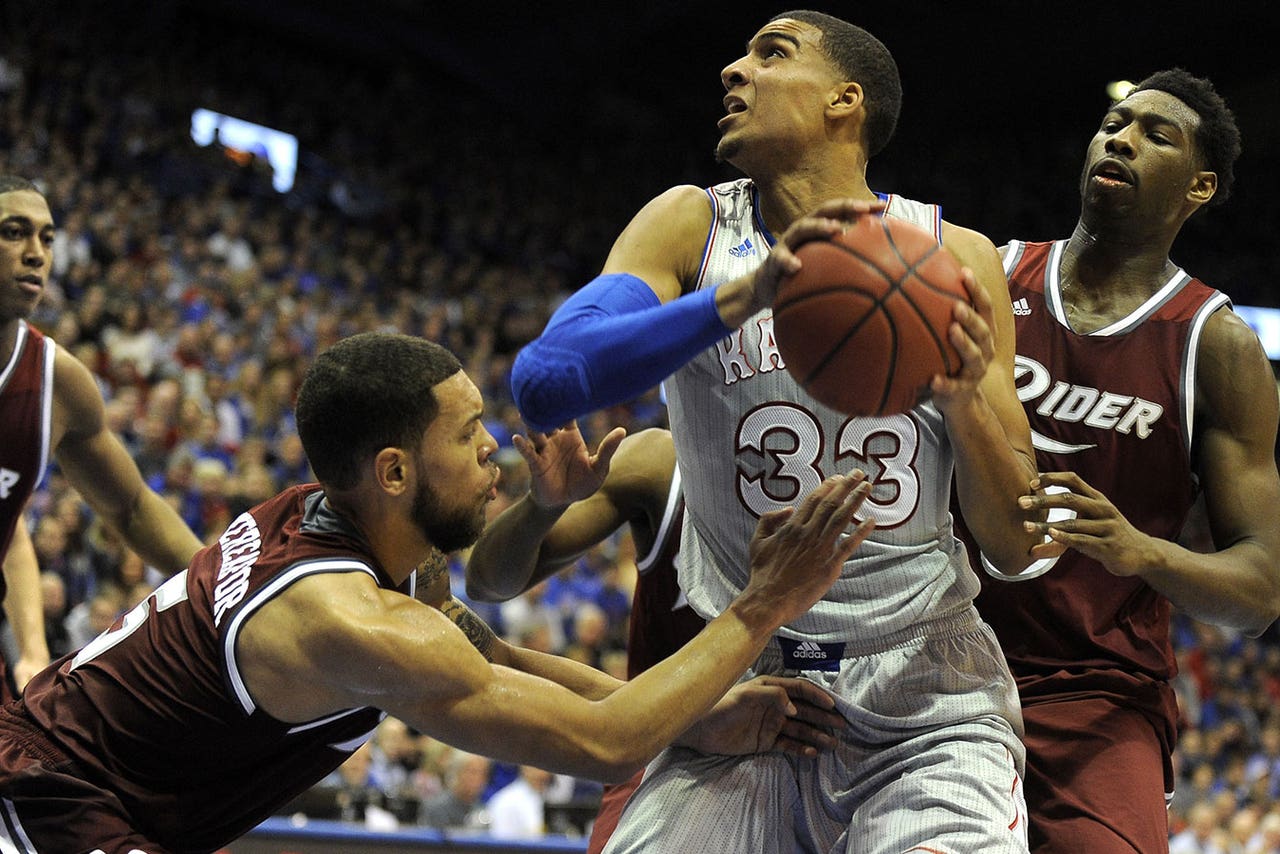 Brannen Greene and the Kansas Jayhawks couldn't wait to get back on the court after an embarassing loss to Kentucky.
Greene scored 17 points off the bench, Perry Ellis also had 17 and No. 11 Kansas beat Rider 87-60 on Monday night.
"We were ready to get another game under our belt, make the corrections," Greene said.
Svi Mykhailiuk, the 17-year-old Freshman from the Ukraine, made his first start for Kansas, finishing with 10 points and five rebounds. Cliff Alexander had with 10 points and four rebounds.
Xavier Lundy paced Rider (3-2) with 13 points. Teddy Okereafor had 10 points and four assists.
Some of our key guys that we needed to step up, didn't step up tonight," Rider head coach Kevin Baggett said, adding that the team got off to a slow start.
One of those key guys was Okereafor. Even though he scored in the double figures, his performance against Kansas was nothing like his last outing against Lehigh. He scored 29 points and had six rebounds in that game.
Kansas (2-1) went on a 9-0 run midway through the first half, solely led by Alexander. In those two minutes, Alexander scored all nine points, grabbed two rebounds and blocked a shot. The freshman only played for 13 minutes.
Wayne Selden Jr. led the Jayhawks with a career-high nine assists. Kansas had 22 overall, more than in the past two games combined.
Greene said Selden was focusing on his passes in practice.
"He's old enough to know how to do what we want to do," Kansas coach Bill Self said of Selden. "He's a good example for the other guys."
Kansas, then ranked fifth, was routed by No. 1 Kentucky last week in Indianapolis, 72-40, its lowest scoring total since Self took over as coach of the Jayhawks in 2003-04. They had no trouble against unranked Rider.
"Their whole team played with a lot of energy," Lundy said. "That's what gave them the extra boost on the court."
Kelly Oubre Jr. drained a 3-pointer 80 seconds before halftime, extending the Kansas lead to 29. After that, Rider never got closer than 25.
Alexander started the second half in place of Landen Lucas, but was sent back to the bench after three minutes.
"I wanted to see how he handled starting a half and I don't think he handled it very well," Self said.
The Jayhawks held Rider scoreless for the first three minutes, and held them to under 10 points for 12 minutes.
"We know what we have to do," Greene said of fixing issues. "We know where we need to improve. We'll just keep working."
TIP-INS
Kansas: Mykhailiuk became the youngest player to start in the Self era.
Rider: Kansas held Rider to 40 percent from the floor, the team's lowest percentage of the season.
STAR POWER
Freshman Devonte' Graham sprained a shoulder in the game against Kentucky. Self said Graham could have played against Rider but the coach decided to keep him out because he wasn't needed. Graham should be going full speed for practice on Tuesday and should be available for Rhode Island, Self said.
QUOTABLE
"I'd like to see us settle in on a starting five, but I have a hard time starting guys who are late to tutoring." -- Bill Self
STAT LINES
Selden shot 0 of 4 from the floor, but had nine assists, two rebounds, one block and one steal in his 28 minutes on the court.  
---