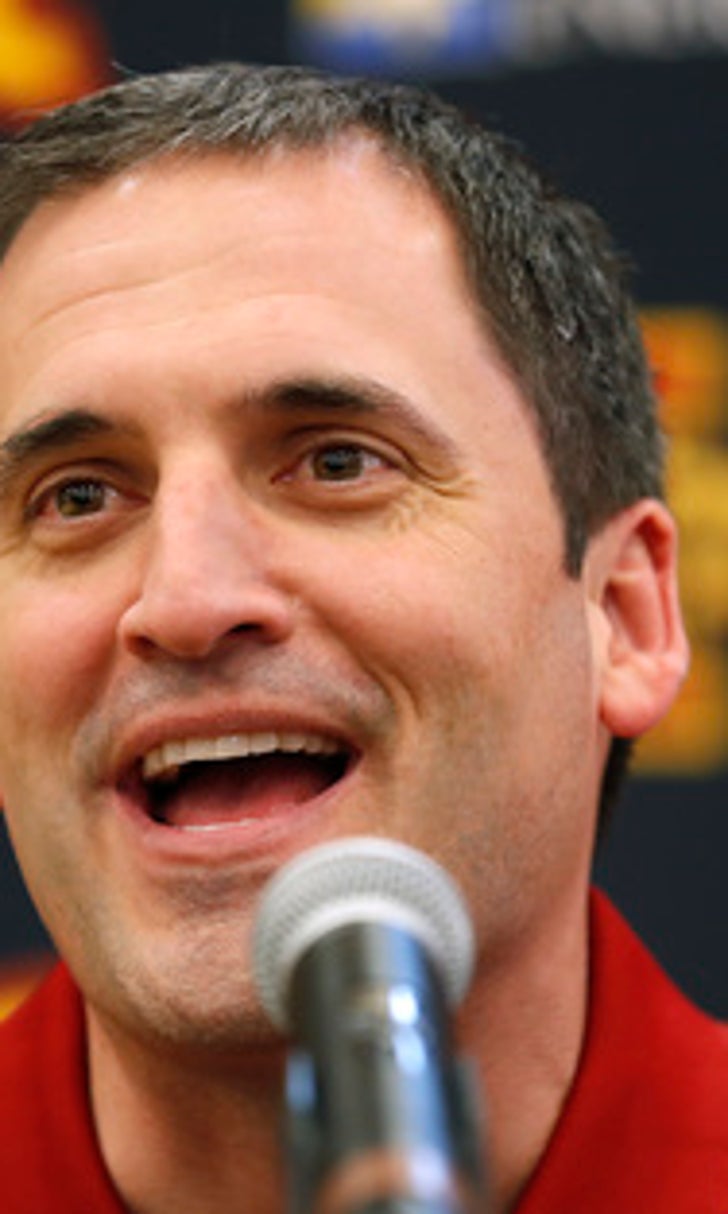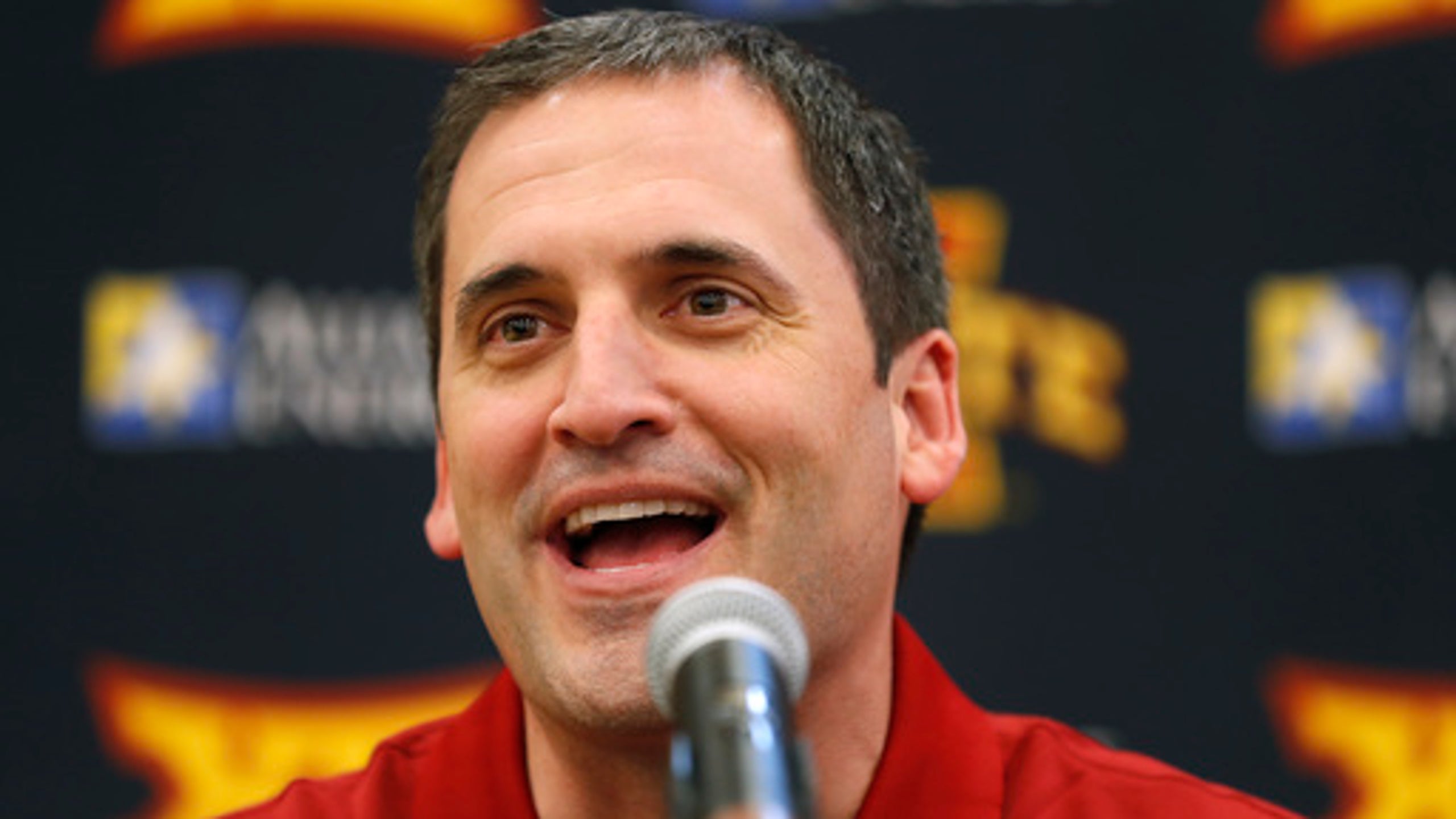 Naz Mitrou-Long's return to boost Cyclones in '16-17
BY foxsports • October 12, 2016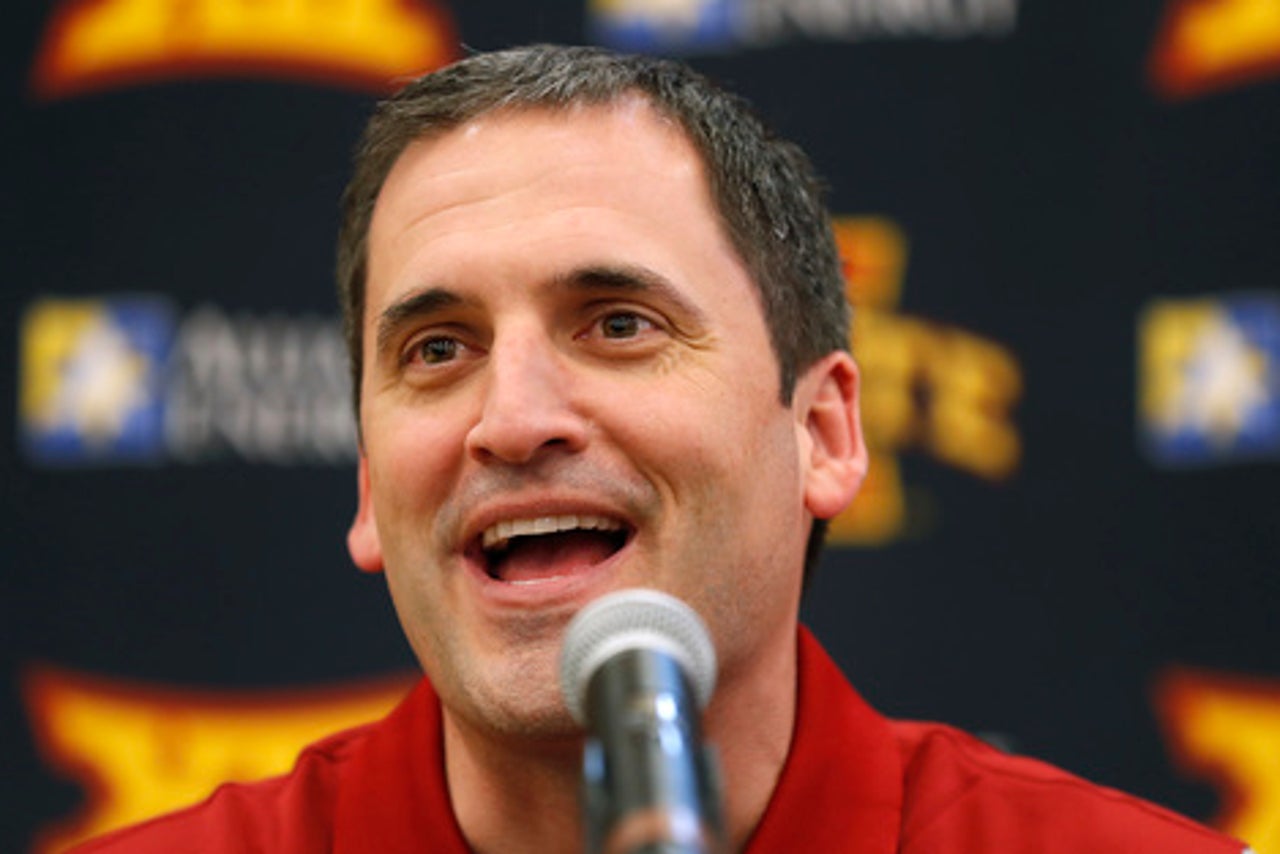 AMES, Iowa (AP) Last season was supposed to be one of the best that Iowa State had ever had until shooting guard Naz Mitrou-Long's hips gave out.
Back for a fifth and final season, Mitrou-Long is hoping to help make 2016-17 a year to remember for the talented Cyclones.
Mitrou-Long, who averaged 12 points in eight games last season before the pain from offseason hip surgery became overwhelming, received a medical redshirt to return in the offseason. One of the Big 12's biggest 3-point threats, he will team up with point guard Monte Morris, the league's preseason player of the year, to form what should be one of the nation's top backcourts.
Iowa State, which reached the Sweet Sixteen in 2015-16, opens its season against Savannah State on Nov. 11.
''He's healthy as he's ever been. His work ethic is unbelievable,'' coach Steve Prohm said of Mitrou-Long. ''His maturity level is off the charts, and his leadership ability is as good as anyone I've ever been around.''
Mitrou-Long had dealt with persistent discomfort as a junior, but he started all but one game and averaged 10.1 points with a team-high 77 3-pointers.
In the spring of 2015, Mitrou-Long has surgery to repair torn labrums in both hips. He was expected to be fully healthy by the start of last season, and early in the season it looked like he was. Mitrou-Long scored in double figures in six of those eight games, including a 24-point outburst against Chattanooga that included six 3s.
But the pain wouldn't go away.
Concerned that the issue would plague him all season - and aware that highly-touted transfer Deonte Burton was set to become eligible around the same time Mitrou-Long's window to apply for a redshirt was set to expire - he decided to shut it down.
''It was extremely tough just to sit there and not help the team. Ultimately, I want to win,'' Mitrou-Long said. ''Plain and simple, it sucked. But ultimately, if I would have kept playing, I don't know if I could have helped the guys like they needed me to. I just wasn't feeling right.''
At the time, it seemed as though Iowa State could compensate for the loss of Mitrou-Long. But the Cyclones rotation was winnowed to roughly just six players by the time league play rolled around, and Mitrou-Long's leadership might have been missed as much as his production.
''Everyone missed him,'' Morris said. ''He's the type of player that he'd come up to me and say, `I'm going to make my next three shots. Just find me.'''
Morris, who flirted with entering the NBA draft, should be able to team with Mitrou-Long and help the Cyclones avoid a rebuilding year.
Matt Thomas, who stepped into Mitrou-Long's starting role, blossomed into an all-around threat with the extra playing time. In addition to becoming one of the league's top rebounding guards, Thomas more than doubled his previous career high with 11 points a game.
Morris will likely assume more of a scoring role this season, which could open the floor for Mitrou-Long than do more than just stand in the corner looking for an open 3 like he did so often in the past.
''I think I'm going to be able to be that guy that's just going to help everybody mesh,'' Mitrou-Long said. ''Whatever it takes to win. Take charges. Play great defense. Anything I've got to do.''
Prohm hinted Wednesday that Long will be asked to be more versatile on offense, including playing some at the point to free up Morris for more scoring opportunities.
''When I took the job you probably thought that those guys would be gone. They're back. That's huge for us,'' said Prohm, now in his second season.
---
Online: www.collegebasketball.ap.org
---