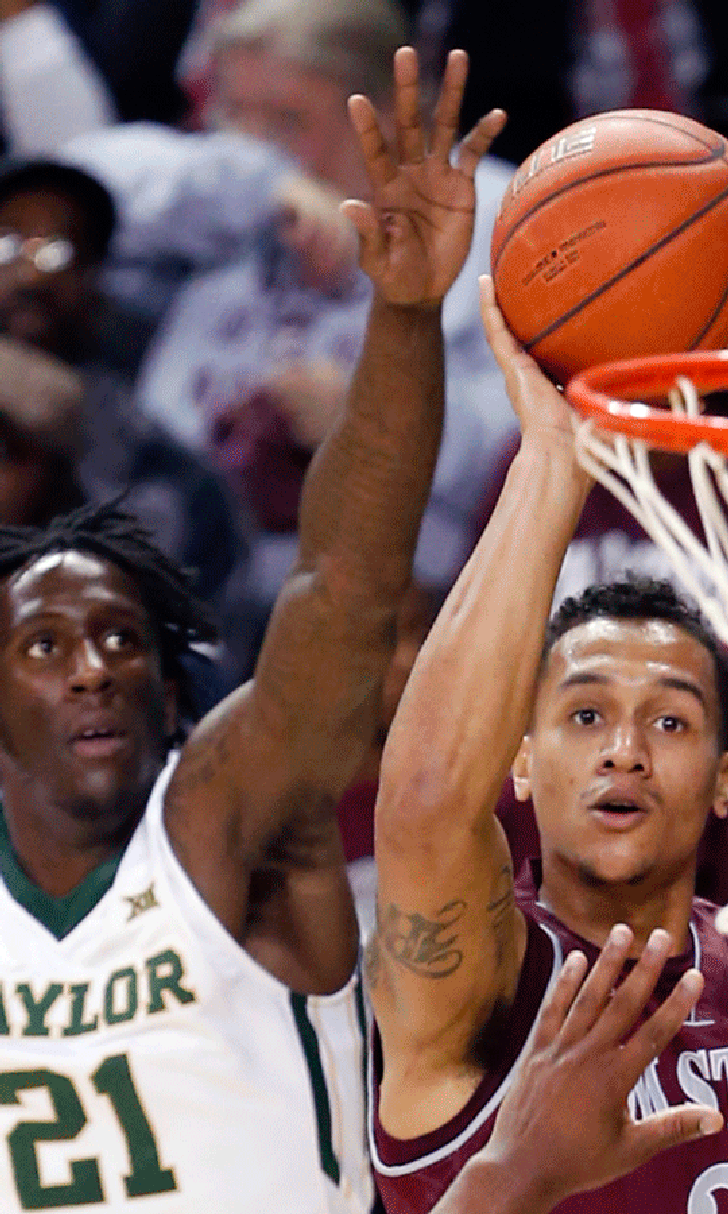 Motley scores 16, leads Baylor over New Mexico State 66-55
BY foxsports • December 17, 2014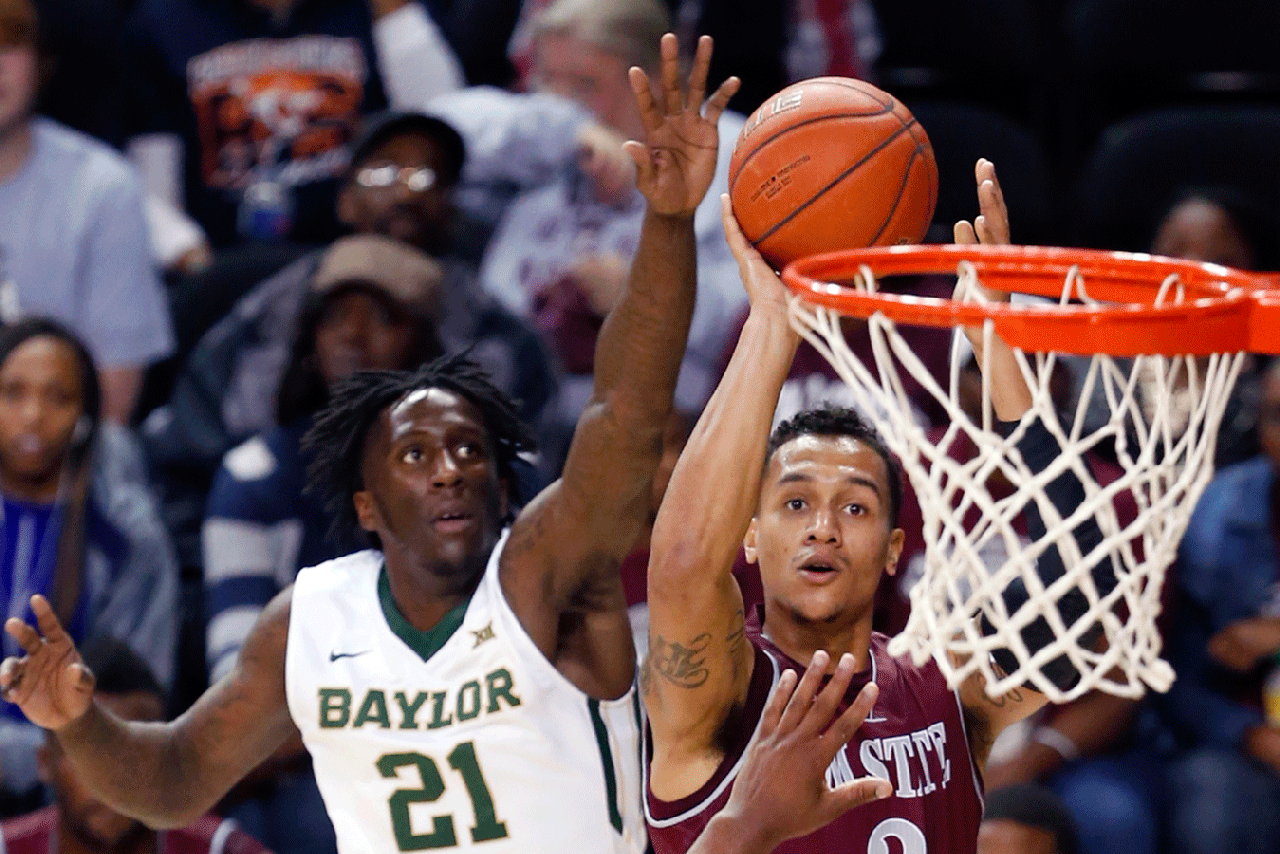 WACO, Texas -- Baylor coach Scott Drew has a remedy for his team's poor free-throw shooting performance Wednesday night.
''We always shoot free throws. Maybe we shouldn't shoot free throws. It would save us a lot of practice time. We can't do worse,'' he said.
Baylor hit 52 percent of its free throws - its worst free throw shooting performance of the season - but still beat New Mexico State, 66-55.
''That's the one thing we don't do very well is shoot free throws,'' Drew said, as the Bears made 11 of 21 from the line, but were just 3-for-9 in the first half.
Johnathan Motley scored 16 points, and Al Freeman and Lester Medford added 10 each to lead Baylor (9-1). Rico Gathers had 12 rebounds.
Remi Barry scored 14 and Pascal Siakam had 12 points to lead New Mexico State (4-7).
After trailing 32-24 at the break, New Mexico State opened the second half strong, hitting back-to-back 3s from Barry and DK Eldridge, and a dunk by Johnathon Wilkins to pull the Aggies within 34-32 with 17:25 remaining.
Freeman answered with two 3-point baskets. Freeman hit his first 3 off an inbounds pass from Deng Deng. Gathers then notched a couple of tip-ins, Royce O'Neale forced a turnover and scored, and Medford's layup capped a 15-3 run to give the Bears a 49-35 lead with 10:33 left.
After Medford's basket, the Bears didn't make another field goal for seven minutes. Baylor made 5 of 8 free throw attempts before Medford hit another trey with 3:33 to play.
Eldridge made two free throws to pull the Aggies within 50-42 with 6:17 left, but would not get closer.
Baylor used an 8-0 run late in the first period to take its biggest lead of the half. Kenny Chery fed Motley for a dunk, O'Neale got credit for a layup because of goaltending, and Deng had a layup and two free throws to put Baylor up 28-20 with 2:11 left.
The Aggies had a height advantage inside, but Baylor's interior players had a noticeable width advantage, as New Mexico State coach Marvin Menzies noted.
''Pascal and Johnathon were getting banged by Gathers,'' he said. ''I'm sure they're (saying), `Oh, OK. That's what a block-out is supposed to feel like.'''
While Gathers, Siakam and Wilkins are all about the same height, Gathers weighs 275 pounds. Siakam and Wilkins weigh 230 and 225, respectively.
Gathers also had a career-high seven steals.
''It was pretty obvious where they were going to pass it, so I was just reading their eyes,'' he said. ''And as soon as he let it go, I just reacted. Just being precise on the gamble. That's basically what I was doing tonight, a lot of gambling. We call that false hustle.''
New Mexico State has now lost all seven of its road games this season, but that's just part of the job, Menzies said.
''It's a challenge for me because I'm old,'' the 53-year-old coach said, laughing. ''We're at an institution where it's a part of our dynamic where we have to go on the road and we have to produce some revenue for the department.
You can either complain about it or go find the positives in it. I'm in my eighth season and we took our lumps in our non-conference. As a result, we've been really good in conference and been very successful in our conference tournament as a result of these types of games.''
The Aggies have won the WAC tournament championship and advanced to the NCAA tournament for the past three seasons.
TIP-INS
Baylor: The Bears have held every opponent to 65 or fewer points this season, even in its lone loss. Baylor dropped a 62-54 decision to Illinois on Nov. 28 in Las Vegas.
New Mexico State: The Aggies have averaged 14.6 turnovers a game this season and have recorded 20 turnovers in three games. Against Baylor, they had 19 giveaways.
UP NEXT
Baylor plays Southern at home Monday.
New Mexico State plays New Mexico at home Saturday.
---