College Basketball
College Basketball
Michigan St.-Michigan Preview
Updated
Mar. 4, 2020 9:41 p.m. ET

(AP) - Over the past couple seasons, the Michigan-Michigan State rivalry has been defined largely by who has been hurt.
In 2014, the Wolverines beat a banged-up Michigan State team twice en route to a Big Ten title. Last season, it was Michigan that had major injury problems and lost twice to the Spartans.
"I think there's been some bizarre injuries - and more than one," Michigan State coach Tom Izzo said. "If it's one, you can survive it. If it gets to be two and three, I think that changes it."
This year's big injury is on the Michigan side. Caris LeVert has missed nine straight games with a lower left leg issue. Coach John Beilein said Friday that the senior guard was able to practice more recently, but it's not clear if he'll play Saturday against No. 10 Michigan State - or how effective he could be even if he does return.
This game in Ann Arbor is the only scheduled meeting between the Spartans (19-4, 6-4) and Wolverines (17-6, 7-3) this season. The last time these two in-state rivals met only once was in 2009.
As conferences around the country expand, this issue - league opponents playing each other only once - is one that teams everywhere have to deal with.
"I don't think anybody likes it," Izzo said. "I think this is one of the only things in the whole entire United States that the media, the fans and the coaches agree on. I don't think anybody's happy about it."
It seems unlikely that both teams will be at full strength for this one. LeVert's injury is getting most of the attention, but Michigan State has been without guard Tum Tum Nairn since Jan. 14 due to a foot injury.
So the trend continues. In 2014, the Spartans were without Branden Dawson for both losses to Michigan and without Adreian Payne for one of them. Michigan was without Mitch McGary for most of that season.
Last season, the Wolverines were without LeVert and Derrick Walton for both losses to Michigan State.
The Spartans have won three straight and made 33 3-pointers over their last two games against Northwestern and Rutgers. Denzel Valentine, Bryn Forbes and Eron Harris are all threats from the perimeter.
"Their guys are shooting the ball really well, and as always, they're tough to handle on the glass," Walton said. "That's the point of emphasis - keep them out of transition, keep them off the glass, and disrupt them and keep them out of their comfort zone as much as possible."
Michigan has played pretty well without LeVert, but the Wolverines are still smarting after an 80-67 loss at home to conference co-leader Indiana on Tuesday in which the Hoosiers scored the final 25 points of the first half.
"You just can't have stretches in those games - they just put you away," Beilein said. "You've just got to find a way during those times to withstand that charge and regroup, and that's really hard for us to do that right now."
The Wolverines are 1-5 against Top 25 teams this season, and the losses were all by double digits. This next game at home will be another significant challenge.
"That we go out and we're competitive is really important in this game," Beilein said. "It's a gut-check time for us to just be able to go out there and play the best basketball we can play and believe in ourselves."
---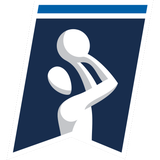 Get more from College Basketball
Follow your favorites to get information about games, news and more
---