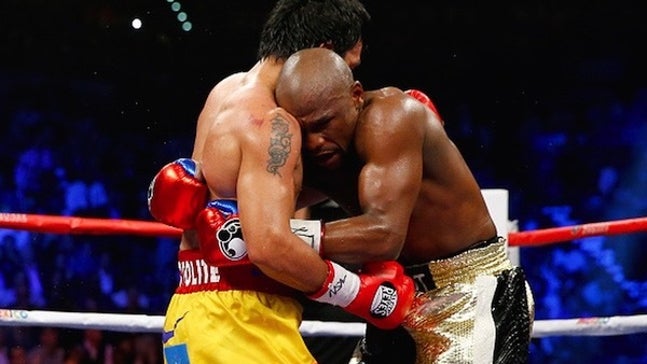 Mayweather has message for Pacquiao about injured shoulder
Published
May. 6, 2015 8:49 a.m. ET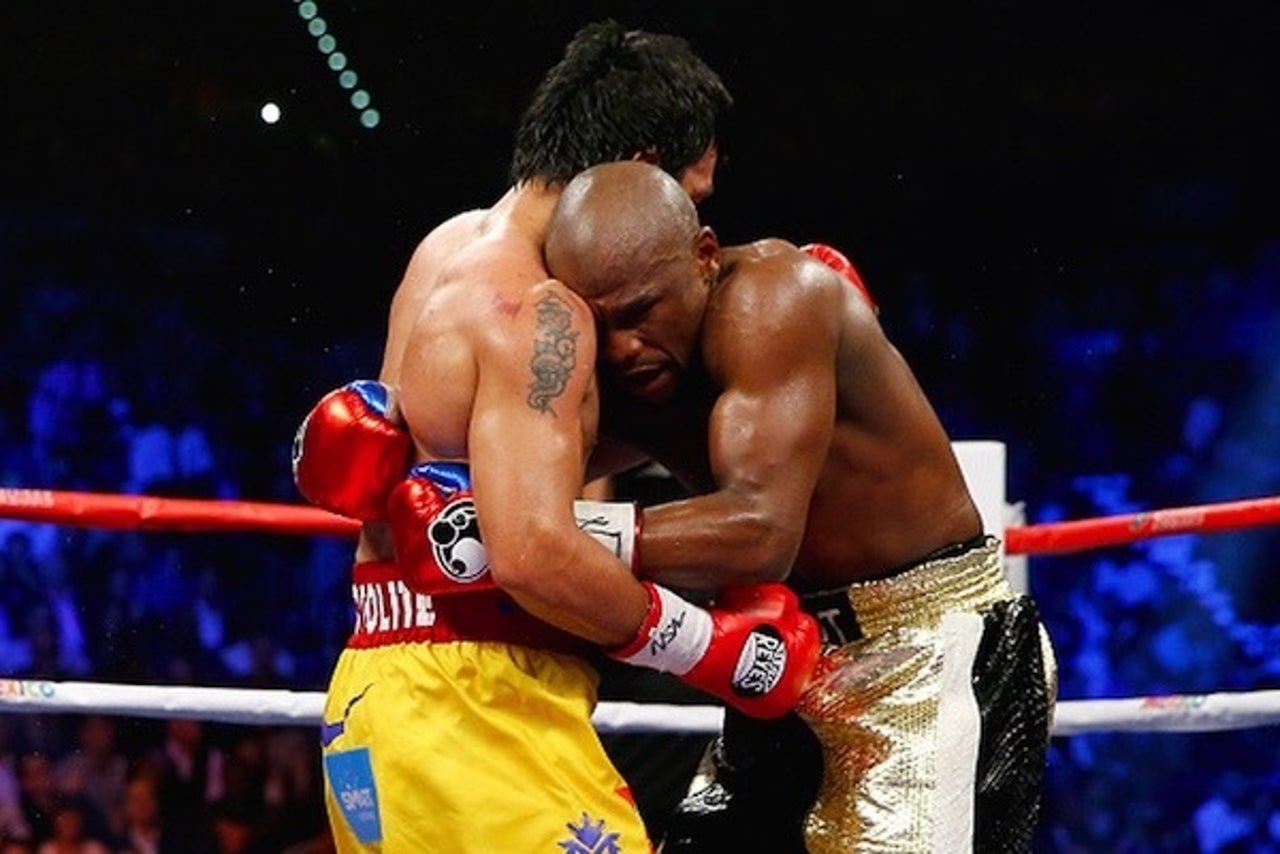 By Steve DelVecchio
Floyd Mayweather Jr. hasn't said much about Manny Pacquiao's injured shoulder, but he made his opinion on the subject very clear with six words on Instagram early Wednesday morning.
"Winners win and losers have excuses," Mayweather wrote alongside a photo of himself.
Mayweather also claimed he has never made an excuse during his 48-0 stretch.
"19 years in the fight game and I've had one excuse: 'Don't have an excuse,'" he wrote.
You could argue that Floyd made plenty of excuses to not fight Pacquiao before the May 2 fight took place, but that is an entirely different discussion.
Whether you like Mayweather or not, it's hard to disagree with him in this instance. Pacquiao's camp could have easily downplayed the shoulder injury or said it happened during the fight, but instead they made it seem like Manny didn't get a fair shot. They even went as far as to say Pacquiao was denied a painkiller injection before the fight, which supposedly had a negative affect on his performance.
Mayweather has said he is open to giving Pacquiao a rematch after the Filipino's shoulder heals, though that seems unlikely. Floyd really has nothing left to prove. His undefeated record is intact and he beat the one fighter everyone thought had a chance of taking him down. A shoulder injury had nothing to do with it.
More from Larry Brown Sports:
---