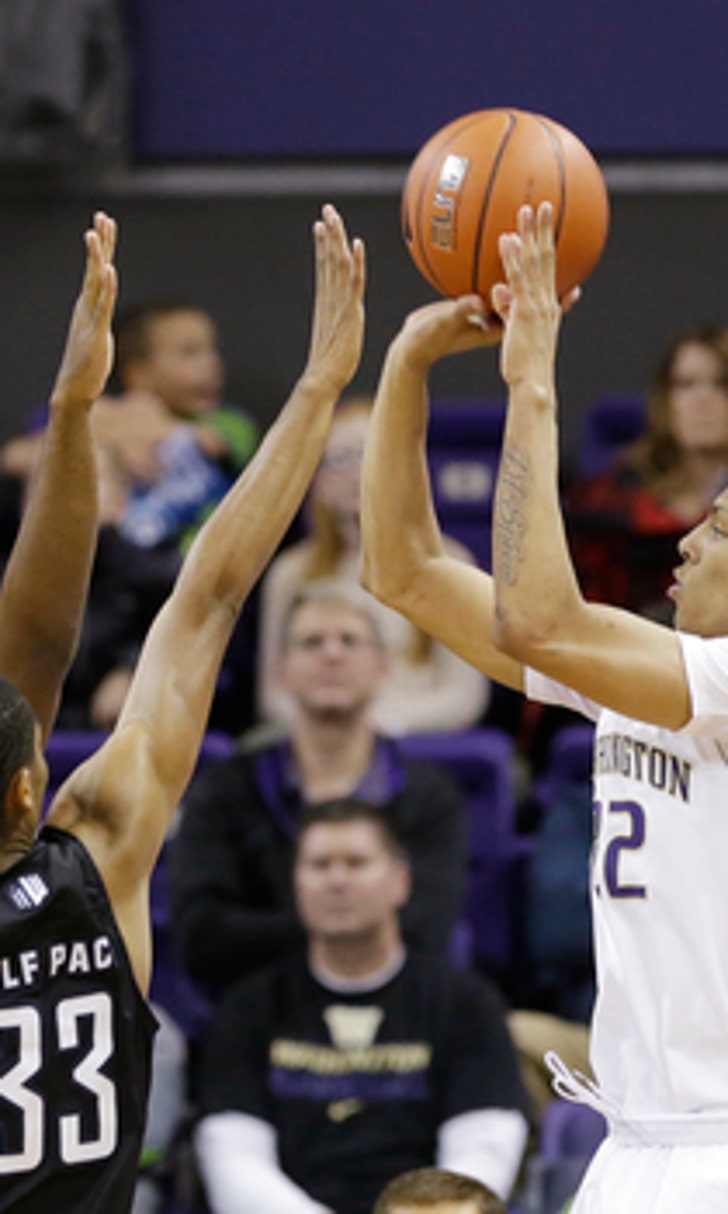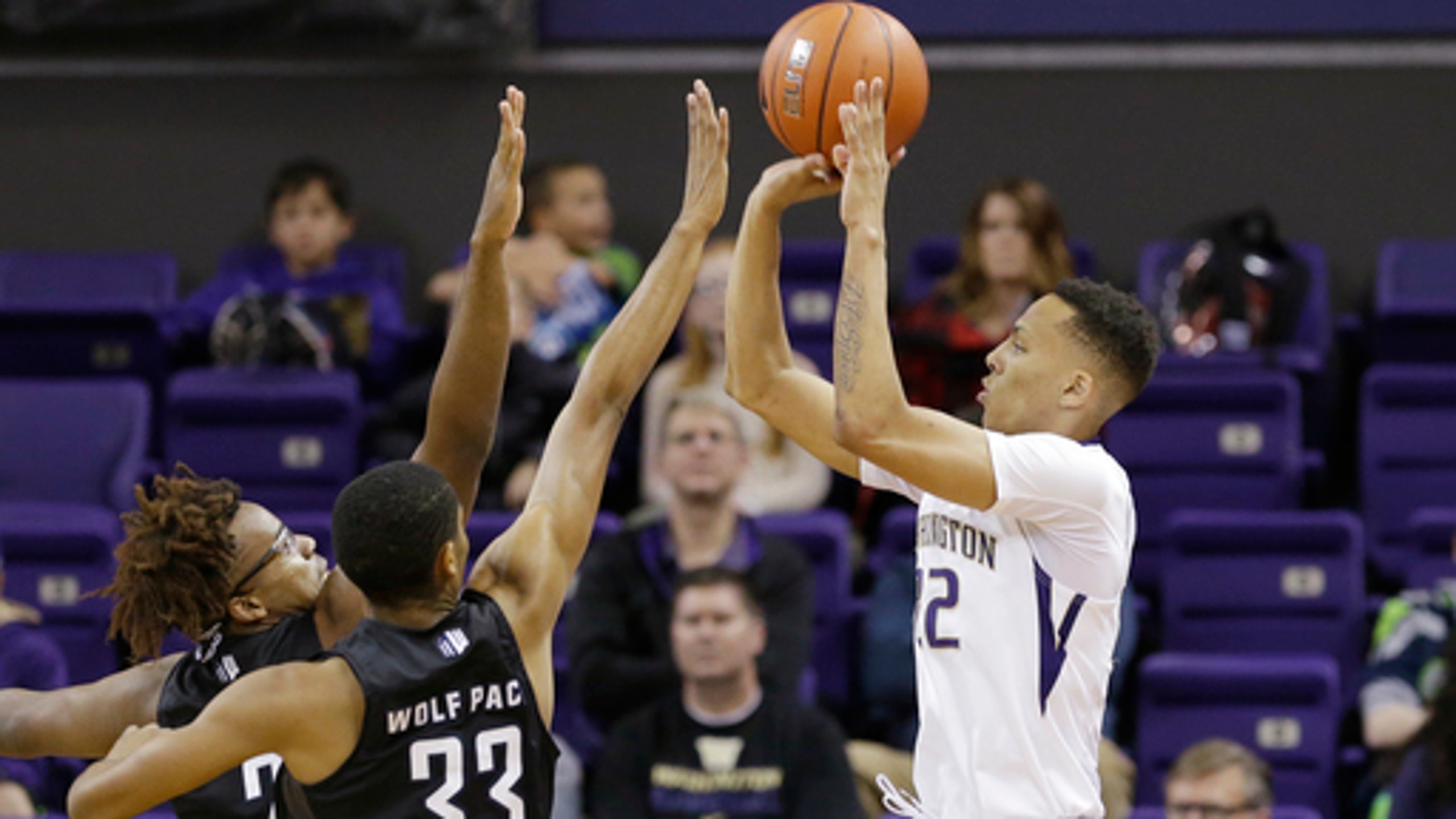 Marshall hits game-winner as Nevada stuns Washington 87-85
BY foxsports • December 11, 2016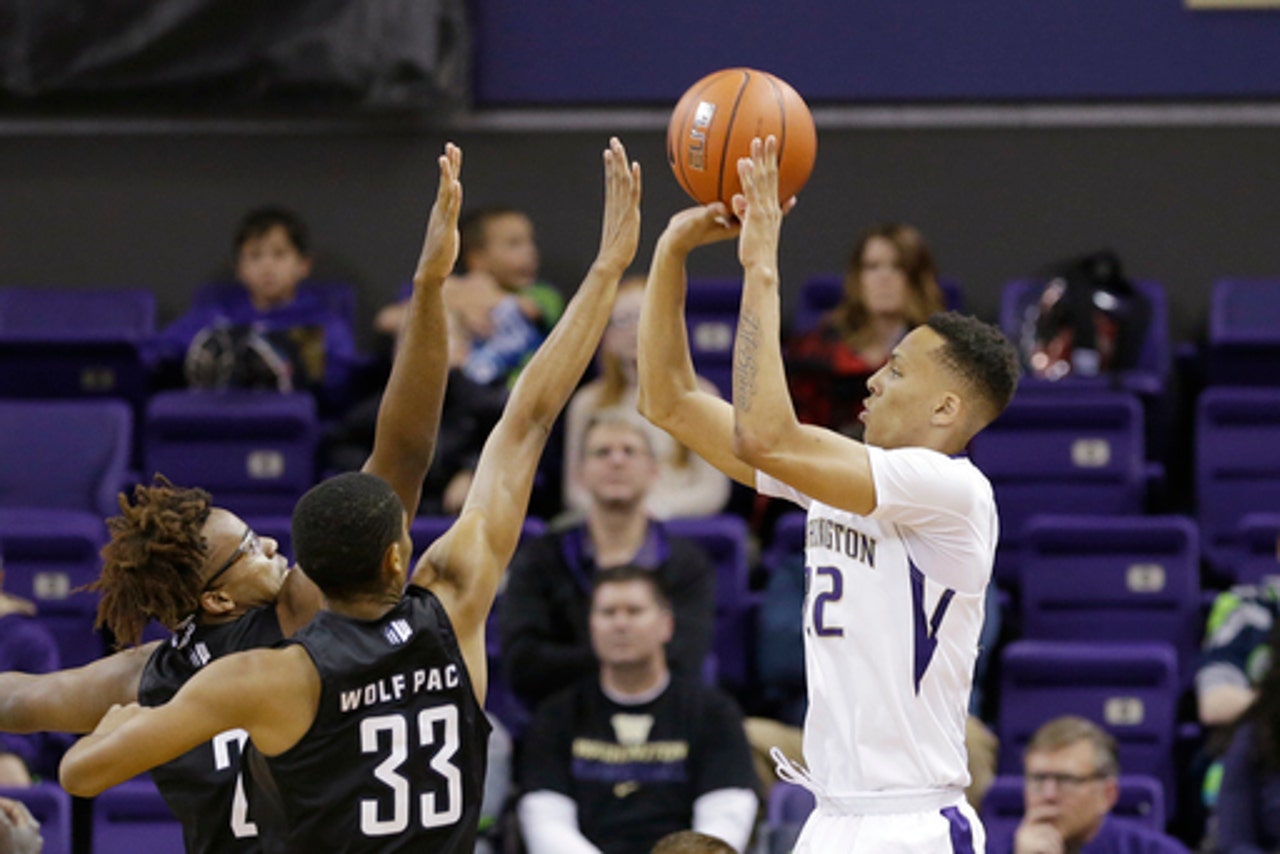 SEATTLE (AP) Marcus Marshall hit an off-balance 15-footer with less than a second remaining to give Nevada an 87-85 victory over Washington on Sunday night.
Marshall was unable to shake the defense of Washington's Matisse Thybulle, but was able to get the off-balanced attempt off and slide it over the rim with 0.2 seconds remaining, giving the Wolf Pack their second win this season over a Pac-12 school.
Washington (4-5) had rallied from an 11-point halftime deficit and pulled even at 85-85 with 12 seconds left on two free throws by Markelle Fultz.
Marshall finished with a game-high 32 points on 11-of-24 shooting, including three huge baskets in the final four minutes. D.J. Fenner added 16 of his 20 points in the second half for Nevada (8-2).
Fultz and David Crisp both finished with 21 points for Washington.
Marshall had 16 points in the first half but was quiet for most of the second half while Fenner picked up the scoring load for the Wolf Pack. But in the closing moments, Marshall repeatedly came up with big shots.
Marshall's 3-pointer gave Nevada a 79-75 lead. He later knocked down a 19-footer with 1:11 left for an 85-83 advantage and then hit the game-winner under intense pressure by Thybulle. Marshall was 11-of-24 shooting, but 7 of 7 on free-throws. The Wolf Pack made 22 of 29 at the free-throw line, while Washington was just 11 of 14.
Crisp got hot in the second half, scoring 12 points in less than 3 1/2 minutes during one stretch to get Washington back into the game. Fultz had 15 points in the first half, but appeared to tire in the closing minutes. The star freshman had one field goal in the final 10 minutes, a stretch that included a partially blocked 3-pointer with less than a minute remaining that could have given the Huskies the lead.
BIG PICTURE
Nevada: The Wolf Pack won their third straight after losing to Iona in the finals of the Great Alaska Shootout and continued their success in close games. Nevada has won five of its past six games decided by 10 points or less.
Washington: The Huskies were dominated on the offensive boards again. Nevada had a 17-8 advantage, leading to 19 second-chance points.
UP NEXT
Nevada: The Wolf Pack will host UC Irvine on Wednesday.
Washington: The Huskies will host Western Michigan next Sunday.
---