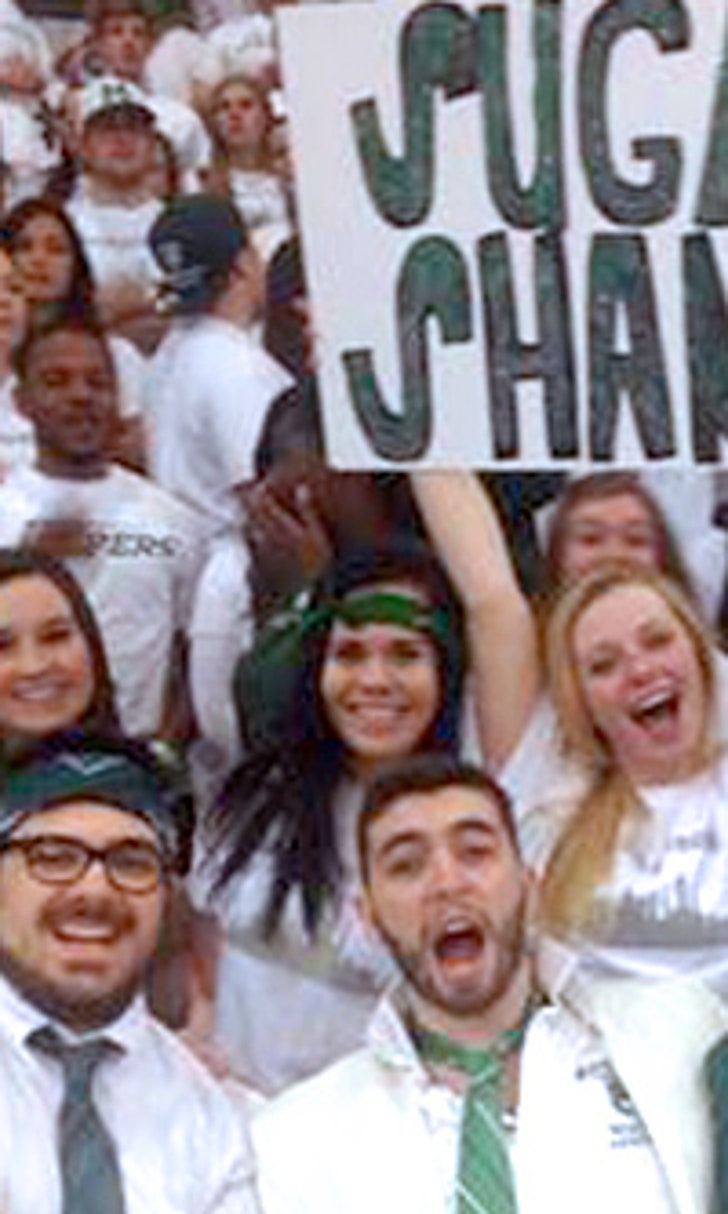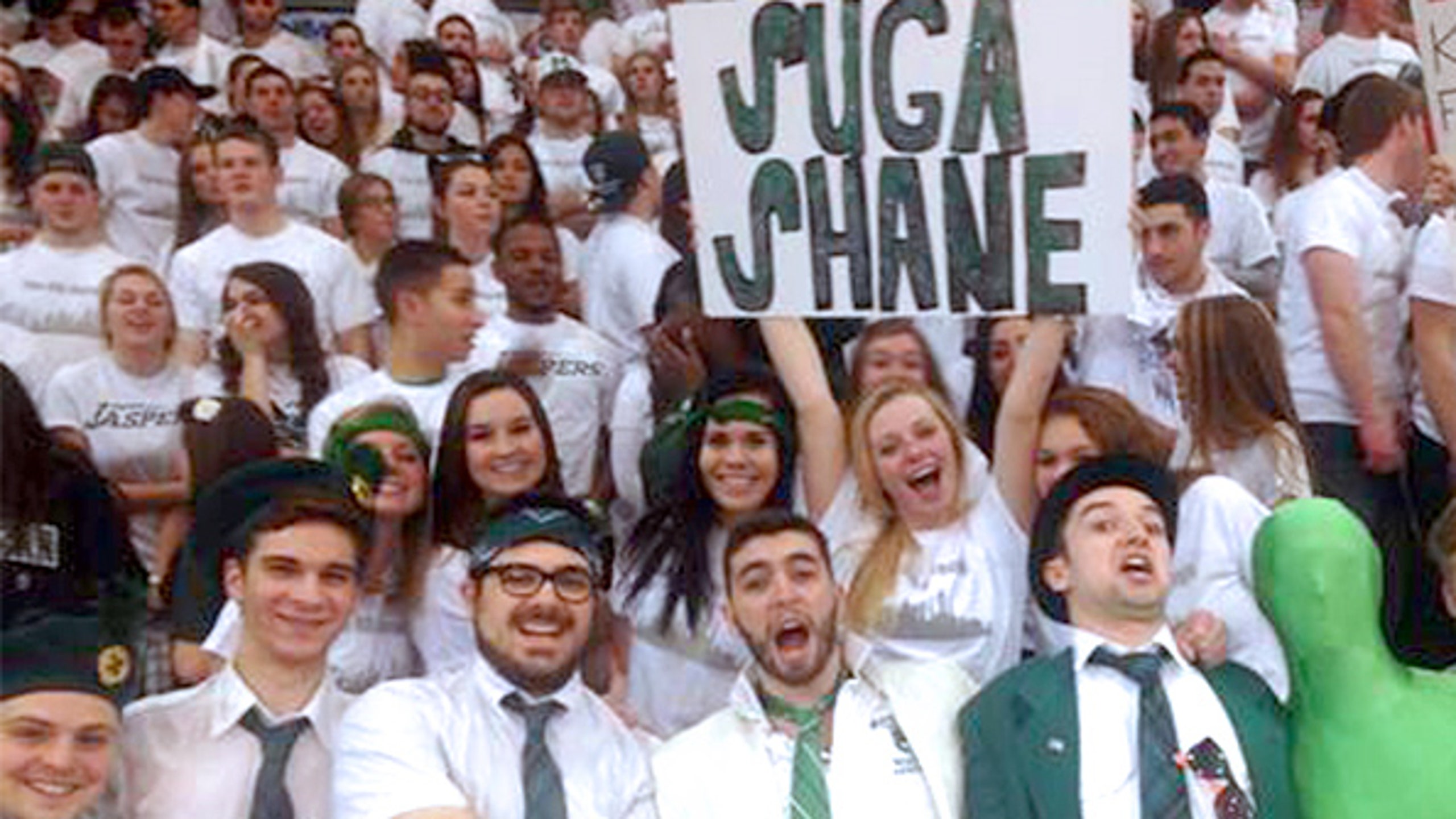 Manhattan College in The Bronx gave us tantalizing tilt in most unlikely of places
BY foxsports • March 1, 2014
Having visited over 50 college basketball arenas, there's one unique aspect of college basketball that is unrelenting: It never ceases to surprise. 
I've been at Duke when it was deathly quiet, Bradley Arena when it was ear-bustlingly loud, Indiana when it was virtually empty and Northern Iowa when it was packed to the rafters. The specialness of an arena's atmosphere inevitably depends on a lot of moving parts, including the particular game, which is why visiting any place in the country can be a shock.
Walking into Draddy Gymnasium for my first visit to Manhattan College on Friday night did surely that. To say it looks like a high school gymnasium would be somewhat of an insult to most of our nation's high school facilities. Draddy Gymnasium (at least the basketball floor) is actually located on one floor of a building that houses everything from athletic offices to science labs. It isn't really a "gym" so much as a large, open space that has a basketball floor in the middle of it surrounded by temporary bleachers. Without the fans inside, it might resemble the setting for a low-level AAU event or a major pee-wee basketball tournament.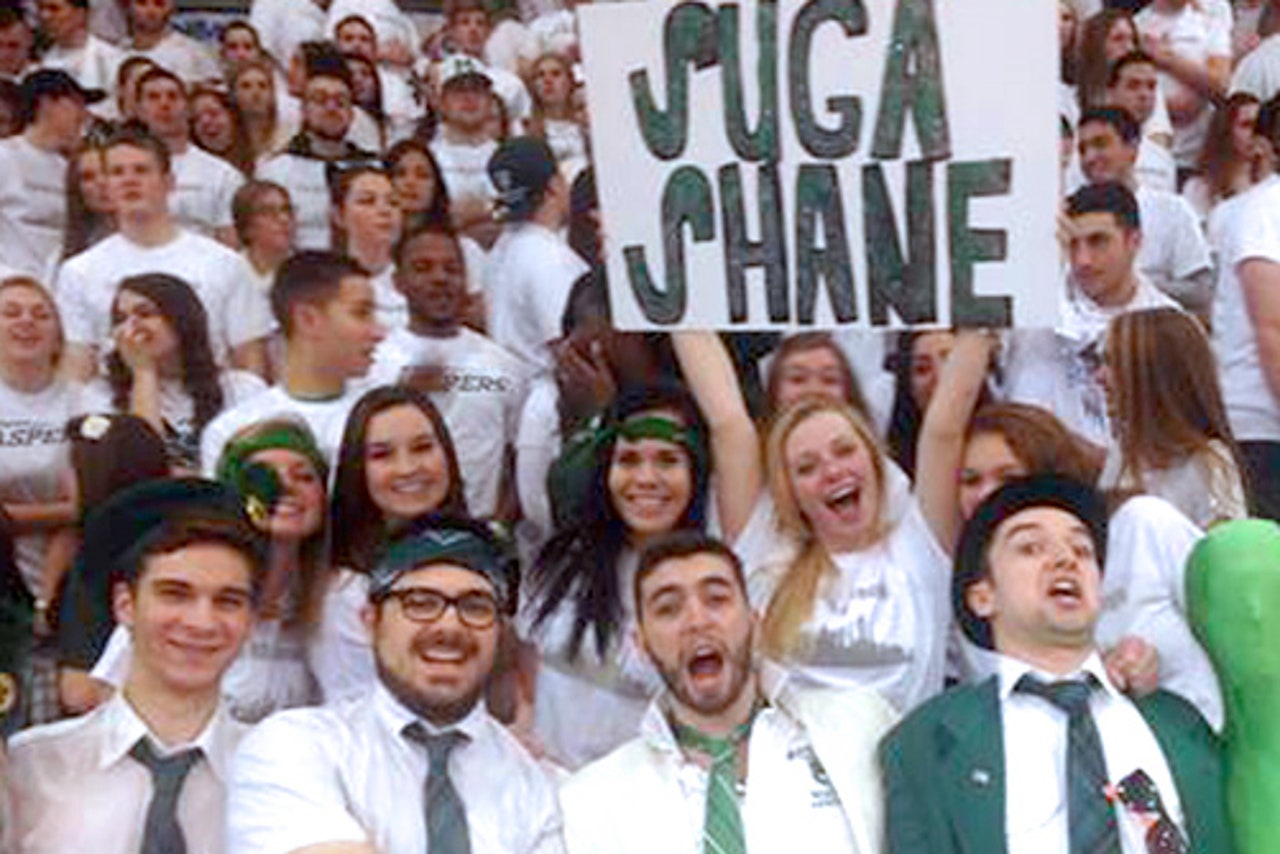 Manhattan's 80-77 win over Iona on Friday night in humble surroundings produced greatness. The Draddy hosted the best college basketball atmosphere that I have seen all year. The building was standing-room only, the crowd was on edge from moment one, and the student section was as rowdy as the folks down in Durham could ever hope to be. It was, in a nutshell, exactly why we love this sport and the type of scene one can't usually experience unless they log the miles Drew Franklin and I are doing for the FOX Sports College Basketball Road Trip.
On the court, the play was superb. Both teams pushed the tempo, shot well early and made big plays down the stretch. Manhattan's Emmy Andujar had a career-high 28 points and his dazzling array of scoring looks kept the Gaels on their heels and uncomfortable at the defensive end. The back-and-forth battle culminated in a missed Jaspers layup in regulation (sending the game to overtime) and a missed 3-pointer by AJ English of Iona at the end of overtime that would have tied the score. The arena erupted at the final horn as Manhattan took down its biggest rival and MAAC regular-season champion.
The game ultimately took a back seat to the surroundings. Because the two schools are located fewer than 10 miles from each other, Friday night produced the rare home-court atmosphere that features two student sections, each taunting the other from afar. There was a loud Manhattan band that blasted contemporary dance music during every timeout (for the record, we have been to two games and have heard "Timber" by two different bands . . . there's a theme developing). And there was Ronnie Weintraub, only the most interesting person we will meet on this trip.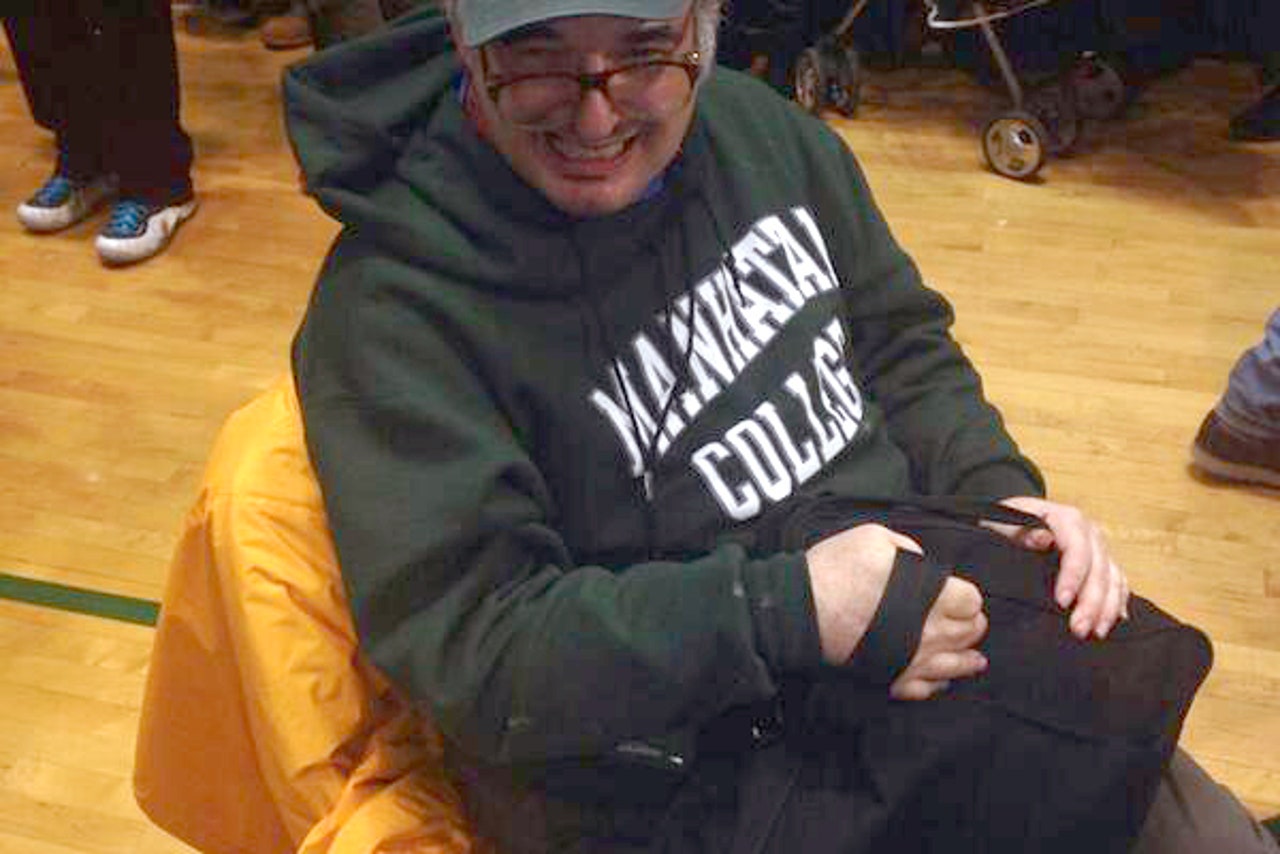 Weintraub's story has been told before and more thoroughly than we can tell it, but it boils down to this: About 24 years ago, a Manhattan Athletics Department employee met Weintraub, who has a mental disability, at a Special Olympics event and invited him to a game. Since that day, Ronnie has been to nearly every Jaspers home game, many road games and is a fixture of the MAAC conference. He is known by everyone around the league, and he knows an astounding amount about the conference and its players. He has a "Ronnie sheet" of pregame notes prepared every time. 
Ronnie gave every media member in attendance access to the exact same data to "make sure there are no advantages," he says. He sits in press row since the Manhattan administration considers him an integral part of the Jasper basketball experience. Two seats from him, I heard a continuous, uninterrupted stream of commentary during the game in the background that was only interrupted by his judicious note-taking. As the game progressed, I took some comfort in his observations. The game took on even more of a unique quality and Ronnie became a crucial part of the scene. 
With Manhattan's overtime, we've now seen bonus basketball twice. Friday's contest may have been one of the five best-played games I have seen anywhere all college basketball season. After the game in his office, Jaspers coach Steve Masiello sat in his office -- the young coach, like me, has Kentucky connections; he played for the Wildcats and coached at Louisville under Rick Pitino -- and talked about how impressive the play and atmosphere was in the building. We both have seen lots of games in some of the biggest environments in the sport, but agreed that this game in the Bronx was special.
"Nights like this make the sport a lot of fun," Masiello said.
We will see bigger games nationally on this trip, but none might be better than this. Here in this odd little gymnasium in the middle of a campus named for a borough in which it is not located, one of the best college basketball games of the year was played. The Draddy gym is the most unlikely of places for it to happen, but it looks like this trip will be full of surprises.
---
---