N.J.I.T. Highlanders
N.J.I.T. Highlanders
Lynn's 27 points leads NJIT late surge past USF
Published
Nov. 16, 2015 9:32 p.m. ET

TAMPA, Fla. (AP) Damon Lynn scored a game-high 27 points including a pivotal 3-pointer in the closing minute to help lift NJIT to a 60-57 win over USF on Monday night.
Ky Howard added 10 points and 10 rebounds for NJIT, which trailed by as many as seven points in the closing minutes before ending the game on a 12-2 run.
USF, which led by as many as 15 points in the first half, was led by freshman Jahmal McMurray's 14 points. Maryland transfer Roddy Peters had 13 points, 10 assists, and eight rebounds in his second game with the Bulls.
The game was part of the Hoophall Miami Invitational, which will continue next week in Miami as USF takes on Kentucky.
USF was in control of the game in the second half following a 13-0 run sparked by McMurray, who drilled a 3-pointer and made a lay-up in transition off of a steal by Peters.
Bo Zeigler had a two-handed dunk to cap off the run for the Bulls, who led 49-38 with 7:48 left.
USF led 55-48 with 2:55 left on a 3-pointer by McMurray, but could not put away NJIT, which kept battling back led by Lynn, who scored 19 points in the second half.
With 1:13 remaining Howard hit a 3-pointer and stole the ball in the backcourt, which led to a 3-pointer by Lynn to give NJIT a 58-57 lead with 48 seconds left.
Peters turned the ball over on the ensuing possession and Howard knocked down a pair of free throws.
USF missed two potential game-tying 3-pointers in the closing seconds as Nehemias Morillo shot missed and McMurray grabbed the offensive rebound and attempted a fadeaway 3 as time expired.
USF used an 18-2 run to take a 19-6 lead to start the game. Angel Nunez led the way for the Bulls during the run with eight points including two 3-pointers.
USF built a 23-8 lead before NJIT battled back going on a run of its own to pull within 27-24 at halftime.
---
---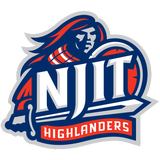 Get more from N.J.I.T. Highlanders
Follow your favorites to get information about games, news and more
---