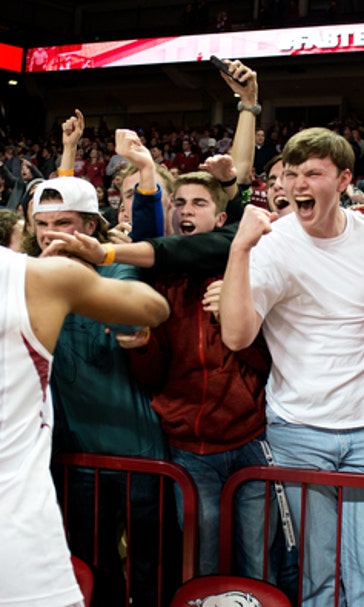 LSU gets crack at No. 1 Oklahoma on Saturday
BY foxsports • January 29, 2016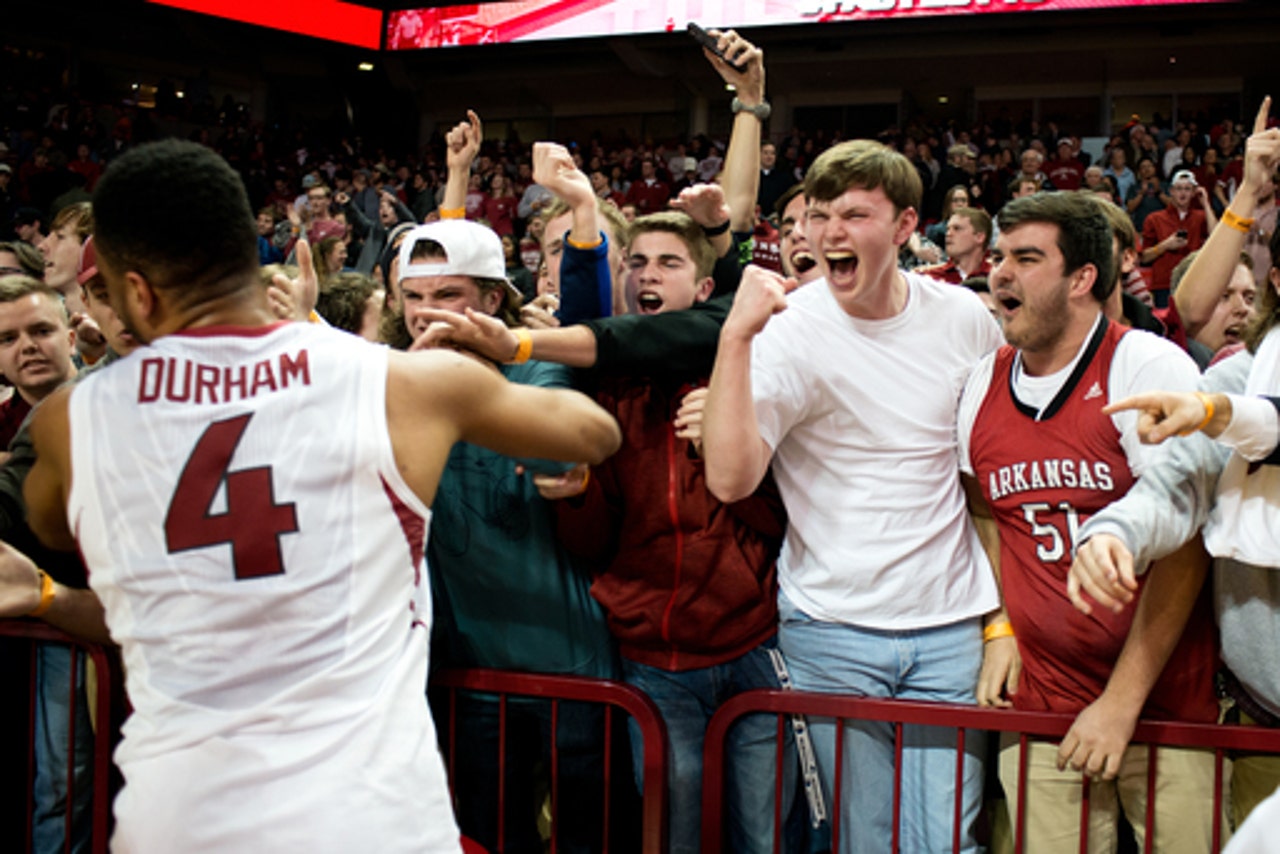 Here are some things to watch in Southeastern Conference basketball this week:
GAME OF THE WEEKEND: No. 1 Oklahoma at LSU: The Tigers get a tough home matchup in the Big 12/SEC Challenge, hosting the top-ranked Sooners and guard Buddy Hield. LSU will counter with impressive freshman forward Ben Simmons. LSU has won four of its past five games and could go a long way toward cementing itself as an NCAA Tournament team with a victory over the Sooners. Honorable mention: No. 20 Kentucky travels to No. 4 Kansas.
LOOKING AHEAD: The SEC will look to boost its NCAA Tournament credentials in the Big 12/SEC Challenge. Saturday's event gives Florida, LSU and Vanderbilt opportunities to help themselves. Florida hosts No. 9 West Virginia, LSU hosts No. 1 Oklahoma and Vanderbilt visits Texas. No. 5 Texas A&M, No. 20 Kentucky and South Carolina all should make the NCAA Tournament, but everyone else in the conference still has plenty of work to do.
PLAYER TO WATCH: South Carolina's Michael Carrera has been fantastic over his past three games, averaging 25 points to help the Gamecocks go 2-1 over that span. The 6-foot-5 Carrera's best game was his most recent - a 34-point, 15-rebound performance in a win against Mississippi State. The senior is averaging 16 points per game in conference play while shooting nearly 51 percent from the field.
NUMBERS GAME: The SEC has gone 4-5 against the Big 12 this season heading into the Big 12/SEC Challenge. The SEC also is 8-11 against the Atlantic Coast Conference, 0-7 against the Big Ten and 1-6 against the Pac-12. ... Tennessee's 63-57 loss at Alabama on Tuesday marked the second time this season the Volunteers lost an SEC game after leading by at least 13 points in the second half. ... Kentucky's Tyler Ulis has combined at least 20 points and five assists in eight games this season. No Kentucky player has done that since at least 1972-73, the earliest season the school has assist statistics available. Kyle Macy did it seven times in 1979-80 and Jamal Mashburn matched that in 1992-93.
ON THE WOMEN'S SIDE: No. 13 Mississippi State beat Tennessee for the first time Wednesday when it rallied from a double-digit deficit to beat the 19th-ranked Lady Vols 65-63 in overtime. Mississippi State had lost its first 36 meetings with the Lady Vols. ... No. 22 Missouri has been in ranked for six straight weeks, its longest streak of consecutive Top 25 appearances since 1984.
-----
AP Sports Writers Steve Megargee in Knoxville, Tennessee, and David Brandt in Jackson, Mississippi, contributed to this story.
---