Louisville Cardinals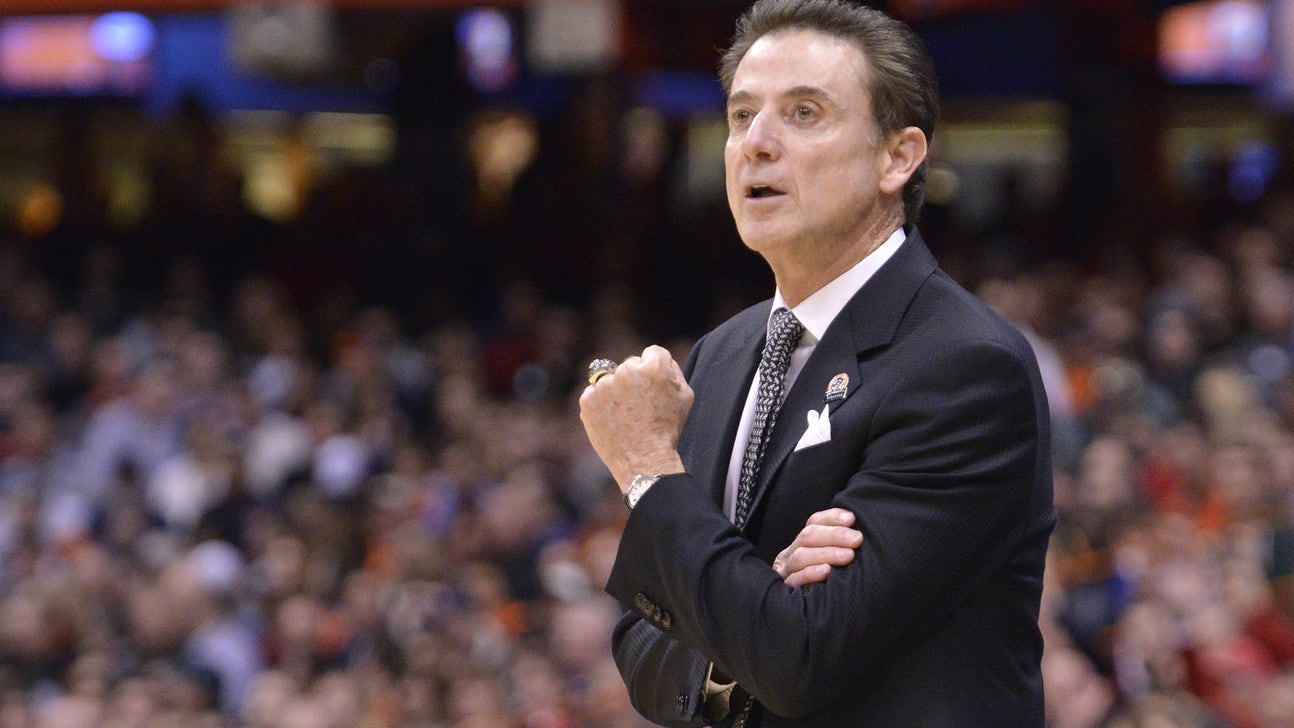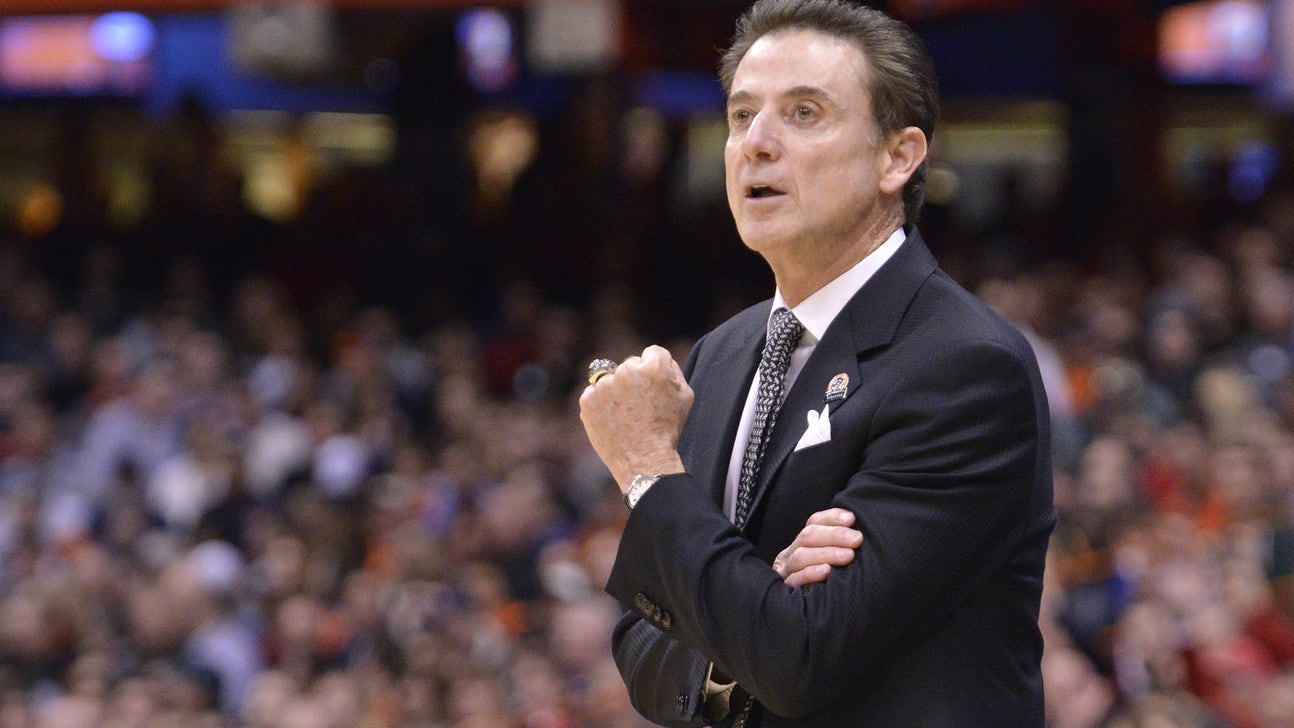 Louisville Cardinals
Louisville president supports AD, doesn't mention Pitino
Published
Oct. 8, 2015 3:39 p.m. ET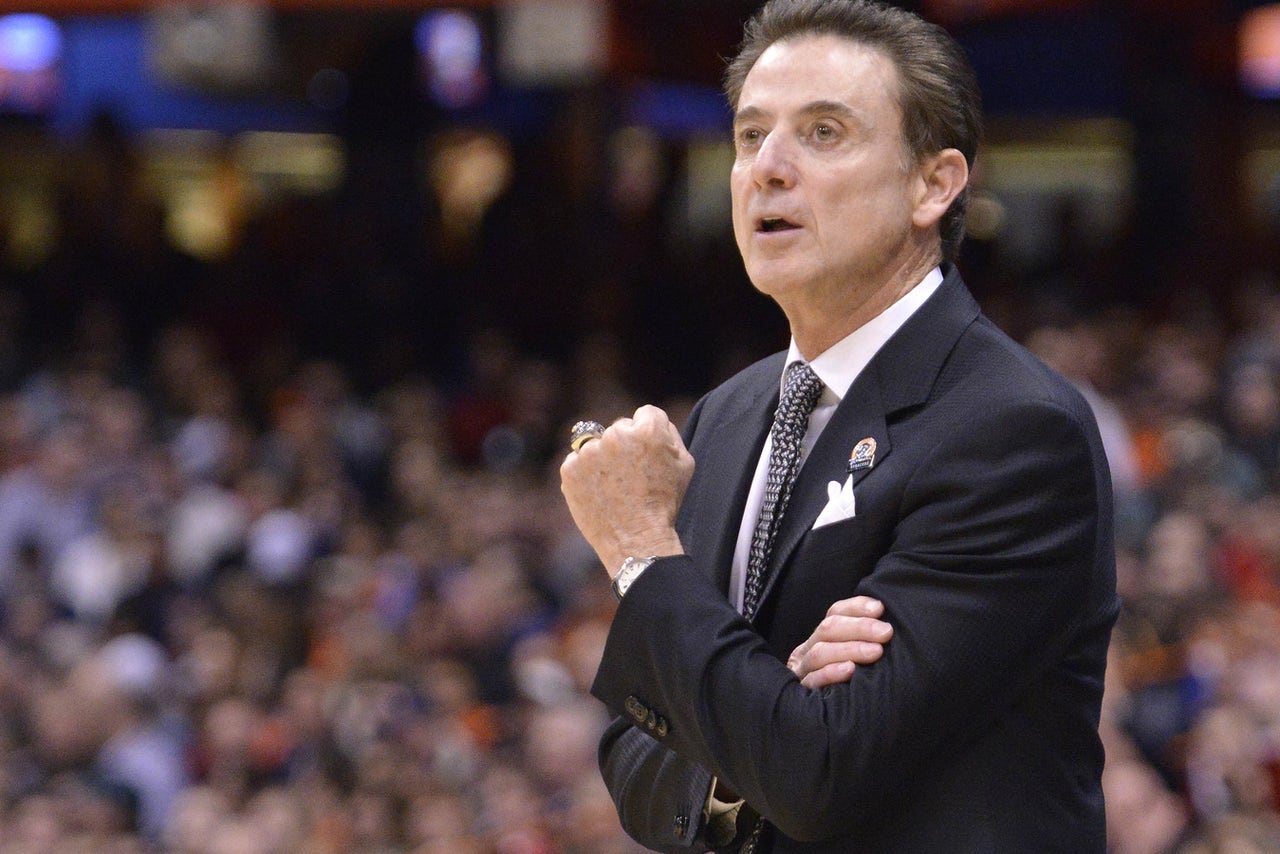 An independent Louisville affiliate has hired a law firm to review an escort's allegations that former men's basketball staffer Andre McGee hired dancers to strip and have sex with recruits and players.
University of Louisville President James Ramsey also said Thursday he "fully" supports longtime athletic director Tom Jurich "as we work to identify the facts in this situation." Ramsey reiterated the school has hired former NCAA enforcement official Chuck Smrt to lead the athletic department's investigations in Katina Powell's book, "Breaking Cardinal Rules: Basketball and the Escort Queen."
The president's statement went on to praise Jurich for leading an "exemplary" program during his 18 years as AD, but did not mention Cardinals coach Rick Pitino.
The coach said talked about the omission in a radio interview later Thursday, saying, "I'm sorry that Dr. Ramsey did not think enough to mention me, but that's something I cannot control."
Pitino bristled at a question if the widespread attention now on his program has made him reconsider resigning.
"I don't know what resigning would accomplish," Pitino, 63, told 840 WHAS. "I think that's the cowardly way out if I resign now without coaching two fifth-year seniors and people who came to play for me. What does it do for the program if the coach runs away?
"If I resign, would people feel better about it?"
That could be one of many unanswered questions as a result of allegations in the book.
A former Cardinals recruit JaQuan Lyle, now an Ohio State freshman, confirmed the "gist of allegations" detailed in Powell's book during a meeting Tuesday with the NCAA, CBS Sports reported Thursday. Louisville men's basketball spokesman Kenny Klein had no comment on the report.
Lyle originally signed with Louisville before de-committing and eventually landing with the Buckeyes. OSU spokesman Dan Wallenberg confirmed the NCAA meeting via email on Wednesday but said there were no issues with Ohio State. He did not mention Louisville.
Powell's book was released online last weekend by a publishing affiliate of the Indianapolis Business Journal. A hardcover version of the 104-page book is scheduled for release on Monday.
The book states that McGee hired Powell and other dancers, including three of her daughters, for 22 shows allegedly performed from 2010 to 2014 at the players' Billy Minardi Hall dormitory.
McGee left Louisville in 2014 for Missouri-Kansas City, which placed him on paid administrative leave Friday. A message left Thursday with his Louisville attorney, Scott C. Cox, was not immediately returned. A spokeswoman for IBJ publishing could not be reached either.
Pitino has said McGee denied Powell's allegations and repeated in his second local radio interview in three days that he didn't know those activities took place in the dorm named after his late brother-in-law. The coach said he was still trying to understand the motive behind McGee's alleged actions and said that Louisville didn't need to hire dancers to attract top-flight recruits to his elite program.
"If you're the University of Louisville, you don't need any help with those artificial means to get players," Pitino said. "This is one of the premier programs in the nation."
As the school's athletic department and foundation, and campus and Louisville police departments gather facts about the scandal, Ramsey's statement stressed the need for the school to continue its main mission.
"It is important that the university -- all of us -- stay focused on our day-to-day work of providing our outstanding students with a world-class education," Ramsey said. "The investigation of the allegations may take time and we must, as one university, continue doing the work we do to move our university and our community forward."
The University of Louisville Foundation announced the hiring of the Stites & Harbison law firm Thursday. The foundation invests donations to the university.
---
---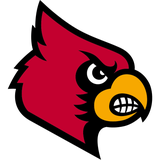 Get more from Louisville Cardinals
Follow your favorites to get information about games, news and more
---