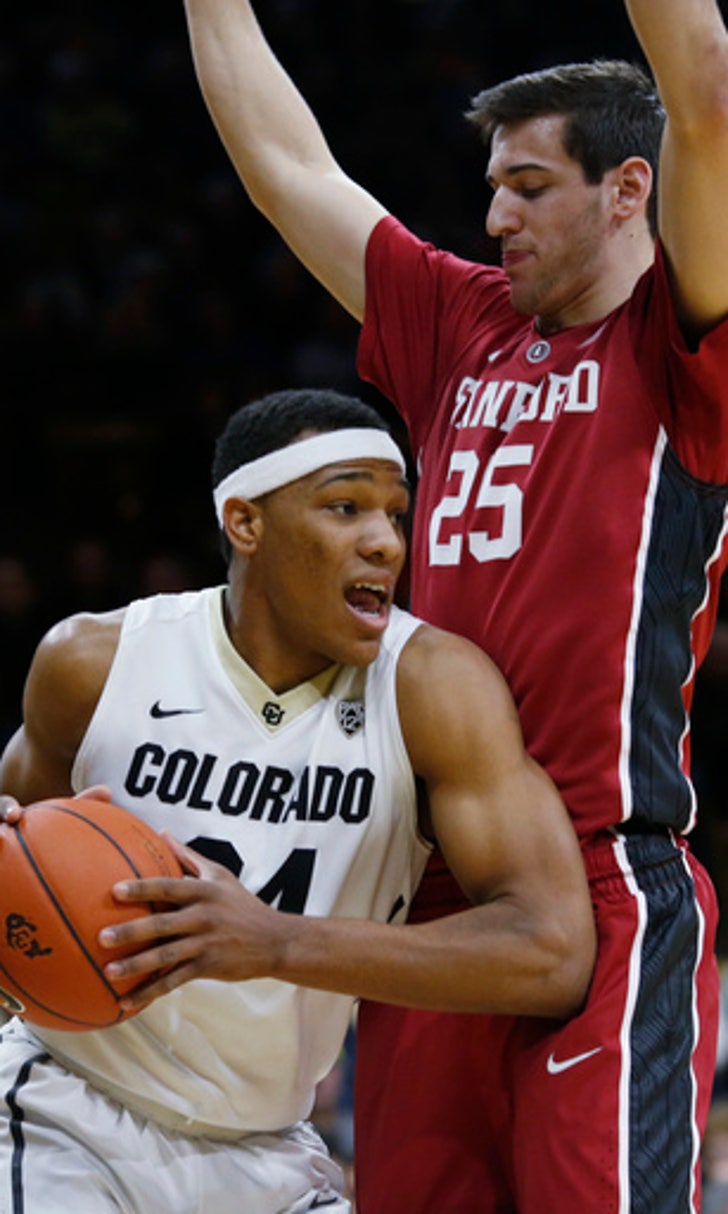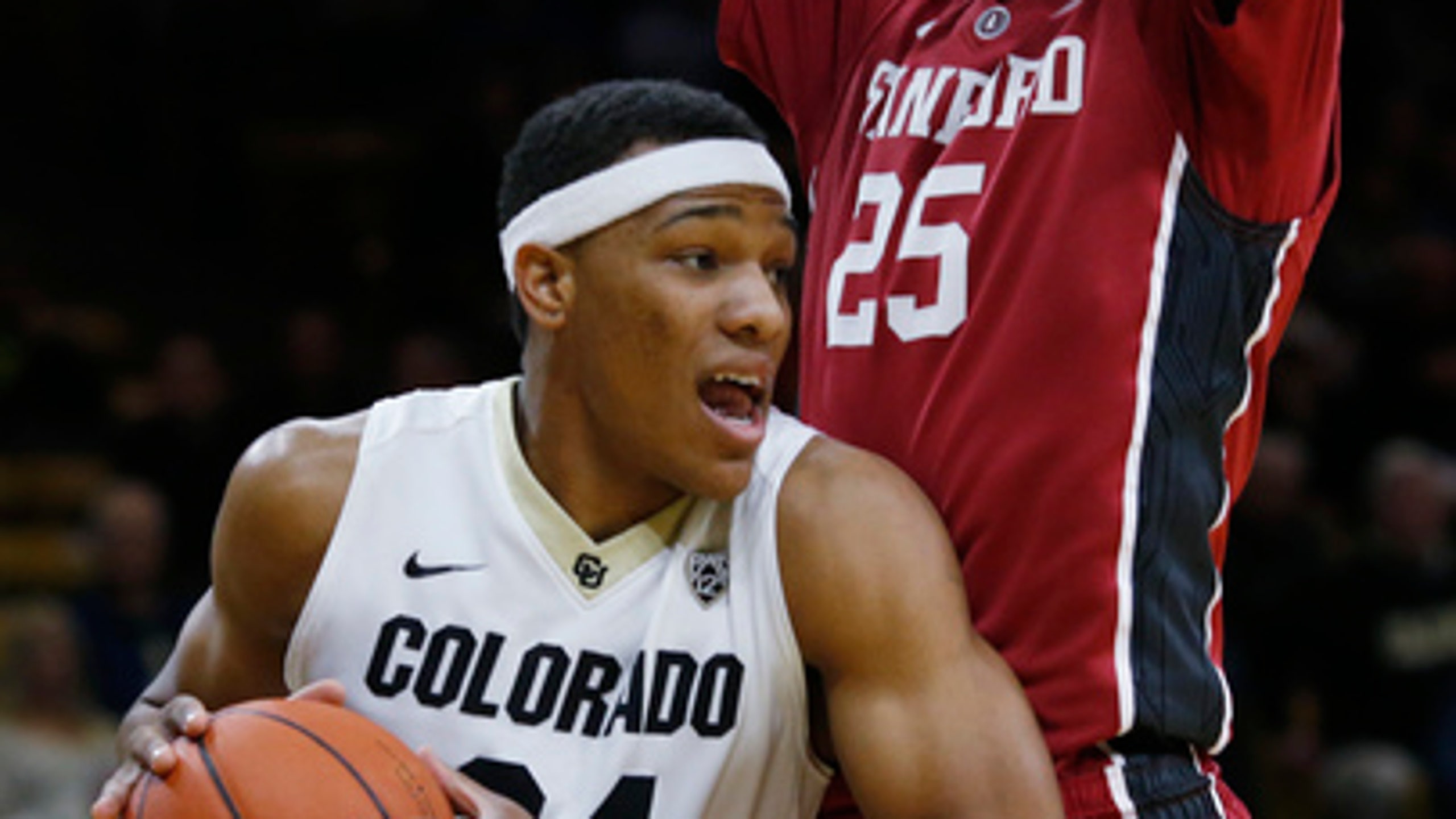 King, Fortune lead Colorado to 91-75 win over Stanford
BY foxsports • January 28, 2016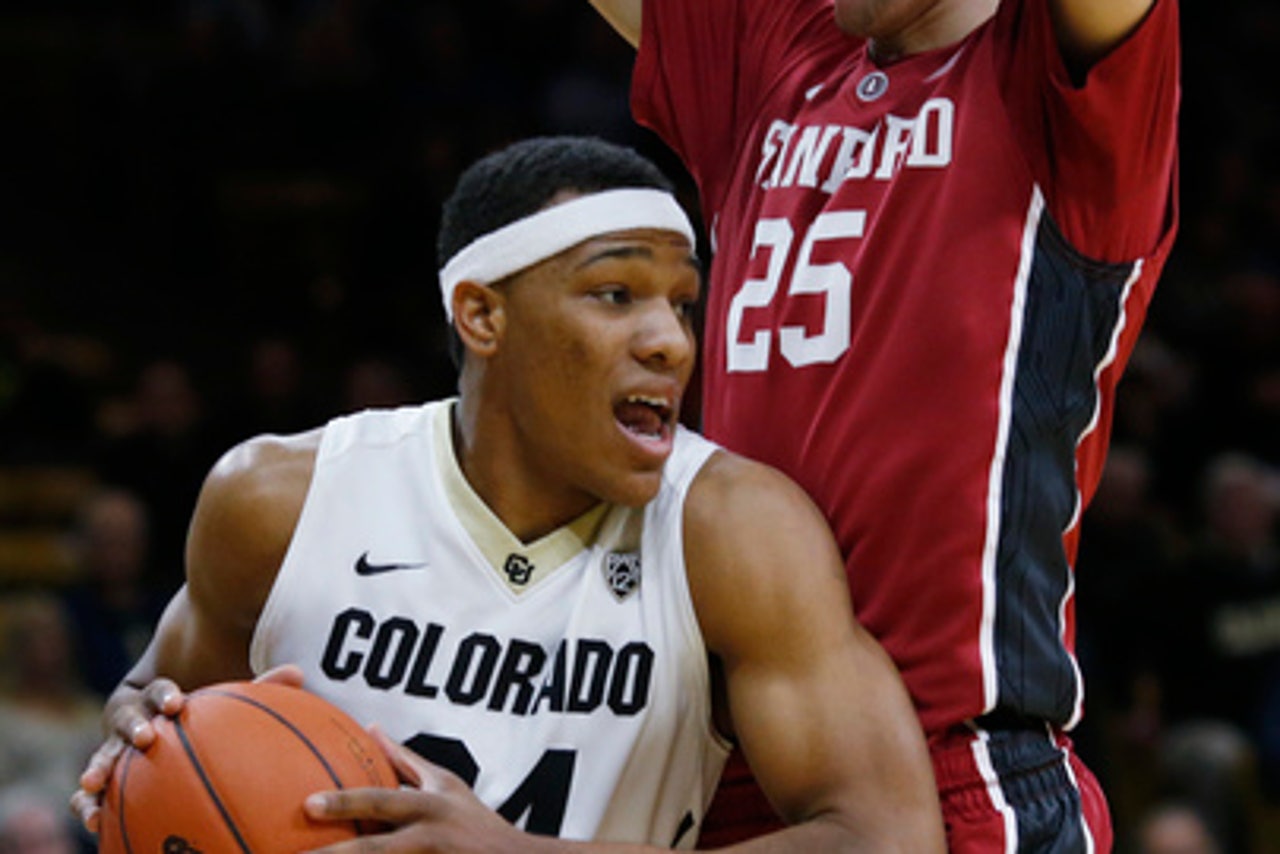 BOULDER, Colo. (AP) Colorado big man and leading scorer Josh Scott was under the weather. On top of that, he was under constant watch.
Hardly a worry, though. Not with the way the Buffaloes were shooting from long range.
George King and Josh Fortune combined to hit 10 of Colorado's 13 3-pointers to help the Buffaloes beat Stanford 91-75 Wednesday night.
King finished with 23 points and Fortune added a season-high 21 as Colorado (16-5, 5-3 Pac-12) knocked off Stanford (11-8, 4-4) for the sixth straight time.
''This team has a chance to be really, really good offensively if we continue to play like that,'' Colorado coach Tad Boyle said. ''We've got very capable shooters as you saw tonight.''
Scott just wasn't his usual dominating self in the paint. At halftime, Boyle asked him if anything was wrong. Scott confessed that he wasn't feeling all that great.
It didn't show in his numbers as Scott still contributed 14 points and eight rebounds. More than anything, he was the reason the perimeter was so wide open, with Stanford congesting the lane to limit his production. Colorado was more accurate from 3-point range (13 of 19) than from inside the line (14 of 36).
''Josh is one of the best players in the Pac-12, if not in the country,'' Stanford coach Johnny Dawkins said. ''So you have to have an emphasis to somehow slow him down.''
King and Fortune made Stanford pay for focusing so much on Scott. King hit all five of his attempts from beyond the arc, while Fortune was 5 of 7.
''When he has the ball down low and kicks it out, it makes our jobs real easy,'' King said.
Three weeks ago, Colorado beat Stanford 56-55 in a contest that went down to the wire. This time, Colorado scored the first basket - a 3-pointer by Fortune - and never trailed.
But Colorado's lead, that stretched to as many as 23 points in the second half, was trimmed to 64-54 courtesy of a 13-0 run by Stanford. Scott settled down the Buffaloes with a three-point play. Four straight free throws by Dominique Collier and the team was rolling again.
''We gave ourselves us a chance,'' Dawkins said. ''We had some momentum and had a little rhythm going and they were able to stabilize themselves.''
Stanford sophomore forward Reid Travis sat at the end of the bench in warmups, but missed his 11th straight game because of a stress reaction in his left leg. Gone with Travis was 12.8 points a game.
The Cardinal usually has a balanced scoring attack with four plays averaging double digits - Rosco Allen (14.5), Marcus Allen (12.6), Dorian Pickens (11.4) and Michael Humphrey (10.7).
Stanford's Rosco Allen tied a career high with 25 points. The other three, though, combined for 23 points.
''You never get a good feel after a loss. You never want to lose a game,'' Rosco Allen said.
THE REST OF THE TORY
Tory Miller had another solid game, scoring 12 points and grabbing six rebounds.
''Just getting back to playing with a chip on my shoulder,'' Miller said. ''I know Josh (Scott) isn't going to be here forever and I'm going to have to step up next year. Get that mindset early and it will carry over to next year.''
---
TIP-INS
Stanford: The Cardinal were outrebounded by a 46-38 margin. ... The Cardinal haven't won in Boulder since Feb. 23, 2012. ... Marcus Sheffield scored 12 points.
Colorado: Senior guard Xavier Johnson is going through rehab for an Achilles tendon he tore last June. There is no timetable for a possible return in 2015-16. He may also take a redshirt year. ... Scott was 6 of 10 from the foul line and moved into third place in school history in free throws made (457). ... Colorado is 13-0 when wearing white uniforms. ... Of Colorado's 27 baskets, 21 came off assists, including four each from Scott and Fortune.
UP NEXT
Stanford plays at Utah on Saturday.
Colorado hosts California on Sunday.
---