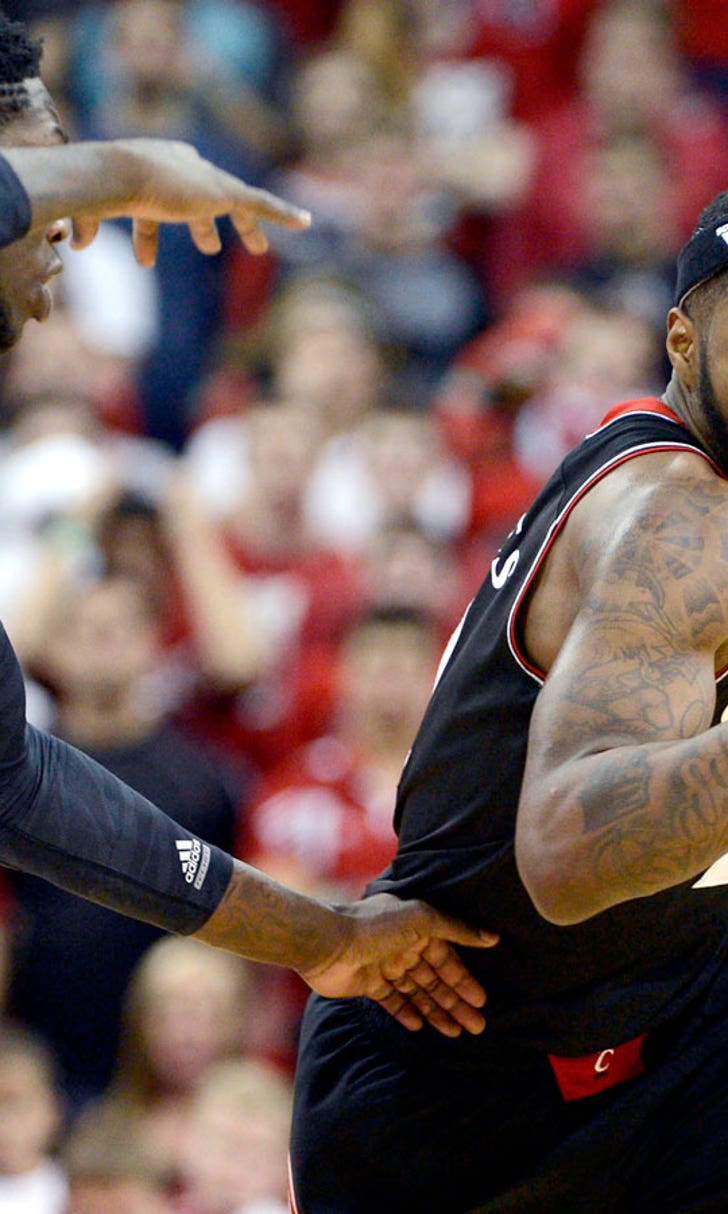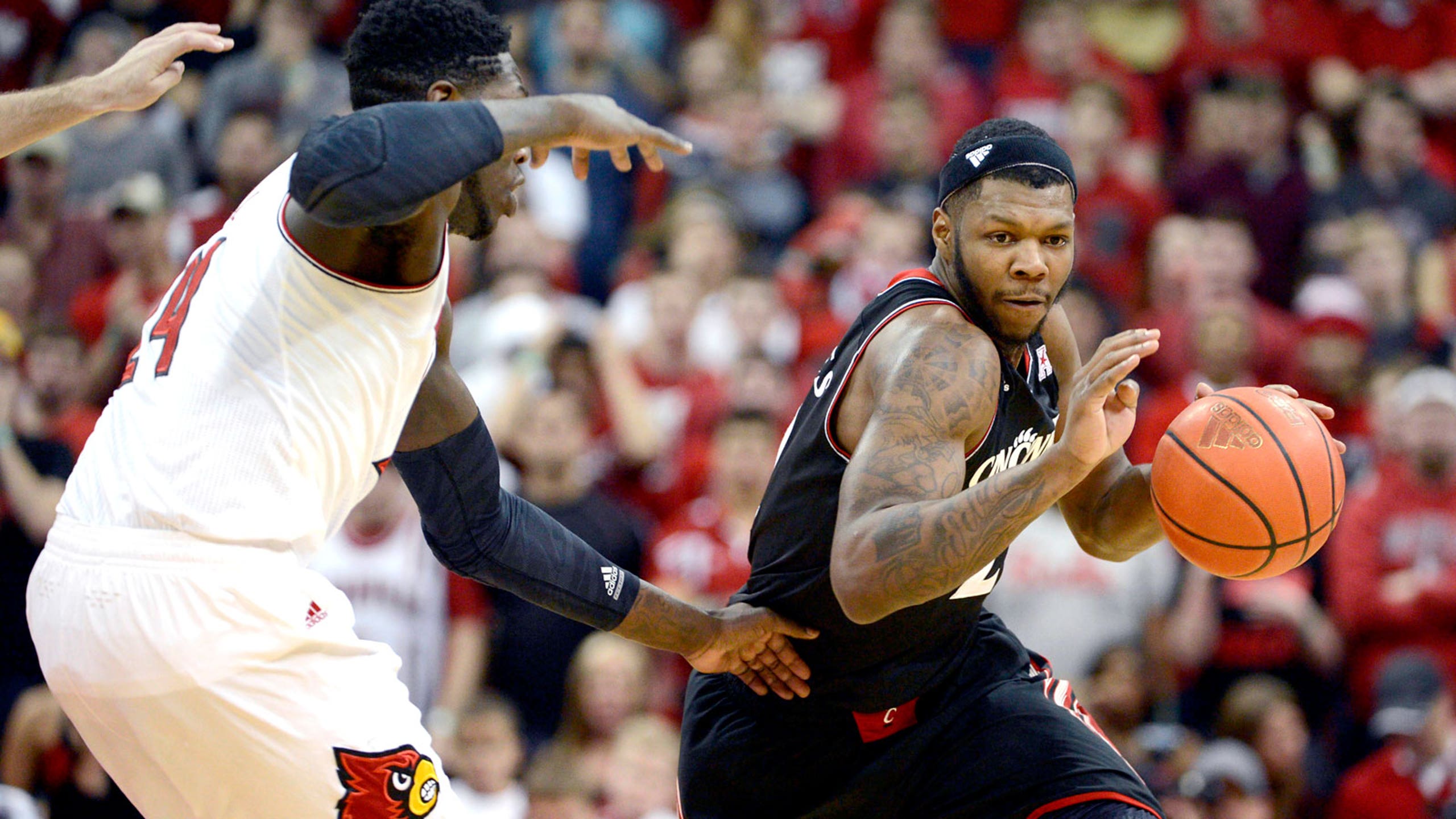 Kilpatrick downs 28, leads No. 13 Cincy over No. 12 Louisville
BY foxsports • January 30, 2014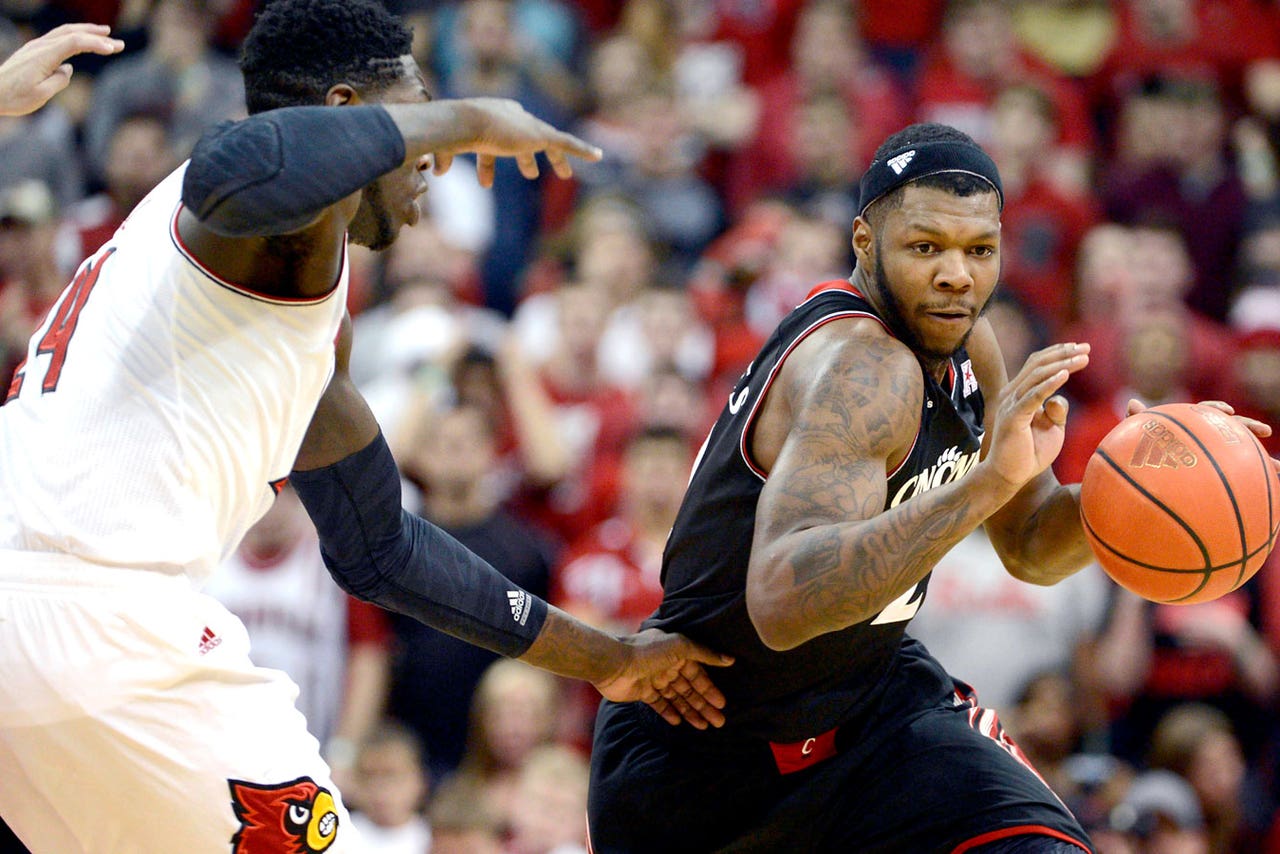 LOUISVILLE, Ky. -- Sean Kilpatrick has been Cincinnati's driving force all season, thanks largely to being almost automatic from the foul line.
But even he had to step back and savor a big game keyed by 11-of-11 free-throw shooting that helped the No. 13 Bearcats overcome No. 12 Louisville and remain atop the American Athletic Conference.
Kilpatrick scored 28 points, including six free throws down the stretch that rallied Cincinnati for a 69-66 victory over the Cardinals on Thursday night.
"I've just worked on my free throws throughout the year, just really trying to continue to keep getting better," said the senior guard, who entered the game 101 of 119 from the line (84 percent). "That's something I harp on the most. Just working like I have nothing left in me.
"I just appreciate those free throws today."
Unfazed despite blowing a 17-point lead in the second half, the first-place Bearcats (20-2, 9-0 American Athletic Conference) regrouped to hold the Cardinals to just two free throws in the final 5 minutes to win the conference showdown with a big hand from Kilpatrick.
Down 64-61, the AAC's leading scorer (19.1 points per game) made two from the line before Justin Jackson's tip-in gave Cincinnati the lead for good with 1:41 left. After Russ Smith's missed layup and Montrezl Harrell's turnover, Kilpatrick closed with four more free throws in the final 9 seconds to cap the Bearcats' 13th straight win that put them 2 games ahead of Louisville (17-4, 6-2) and Memphis.
All of Kilpatrick's late free throws were big in providing a cushion that offset Terry Rozier's two from the line that brought Louisville within a point with 7 seconds left and left the Cardinals' Luke Hancock with a 3-point attempt in the final seconds that missed.
Jackson, questionable for the game with an ankle injury, started and finished with 11 points, nine rebounds, two blocks and two steals in 37 minutes. Shaquille Thomas added 11 points and Titus Rubles eight with rebounds for the Bearcats, who shot 63 percent in the second half and 49 percent overall (23 of 47).
"You can't understand the fortitude of Titus, Justin and (Kilpatrick)," Cincinnati coach Mike Cronin said. "I know what those guys are made of. That's why we have the record we have. You know what they say in a fight: everybody's tougher when they got tough guys around them, and I got three of the toughest guys in the country. It makes it easier on my other guys."
Harrell had 18 points for the Cardinals, who shot 44 percent (26 for 59) and snapped a four-game winning streak. Hancock and Russ Smith each added 16 while Rozier had 10.
Cincinnati also controlled the boards 36-25, which proved critical in avoiding the embarrassment of the big second-half lead.
Such was the value of having Jackson back after he sustained a left ankle sprain in the first half of Sunday's win over Temple. Despite missing Tuesday's practice that put his availability in question, the Bearcats' best defensive player looked just fine running the floor and proved it by making plays on both ends at key moments.
While the Cardinals showed their resilience in cutting a 44-27 deficit with 16:33 left down to three and then wiping out an eight-point advantage for just its first lead since the first minute, they couldn't put the Bearcats away. Louisville missed its final five shots and had to foul in hopes of getting a miss and another opportunity, and that wasn't happening with Kilpatrick shooting free throws.
"He doesn't miss free throws," Cardinals coach Rick Pitino said of Kilpatrick. "If you look at what he shoots from the field, it is awesome. He has a good assist-turnover ratio, and he doesn't miss free throws. It wasn't even close when he went to the line."
For a while it didn't look like Louisville would even have a chance as Cincinnati dictated the pace despite a ragged start by both teams. The Bearcats led 28-20 at halftime before starting the second half 6 of 7 from the field including 3-pointers by Kilpatrick and Ge'Lawn Guyn that put them on the brink of breaking it open.
Louisville scored 14 unanswered points in just over 2 minutes to get to 44-41 before later mounting a 19-8 run over 7 minutes capped by Smith's 3-pointer with 5:01 left. Rozier's free throws provided some late help, but those points were all Louisville could get after that as Kilpatrick sealed the game.
---