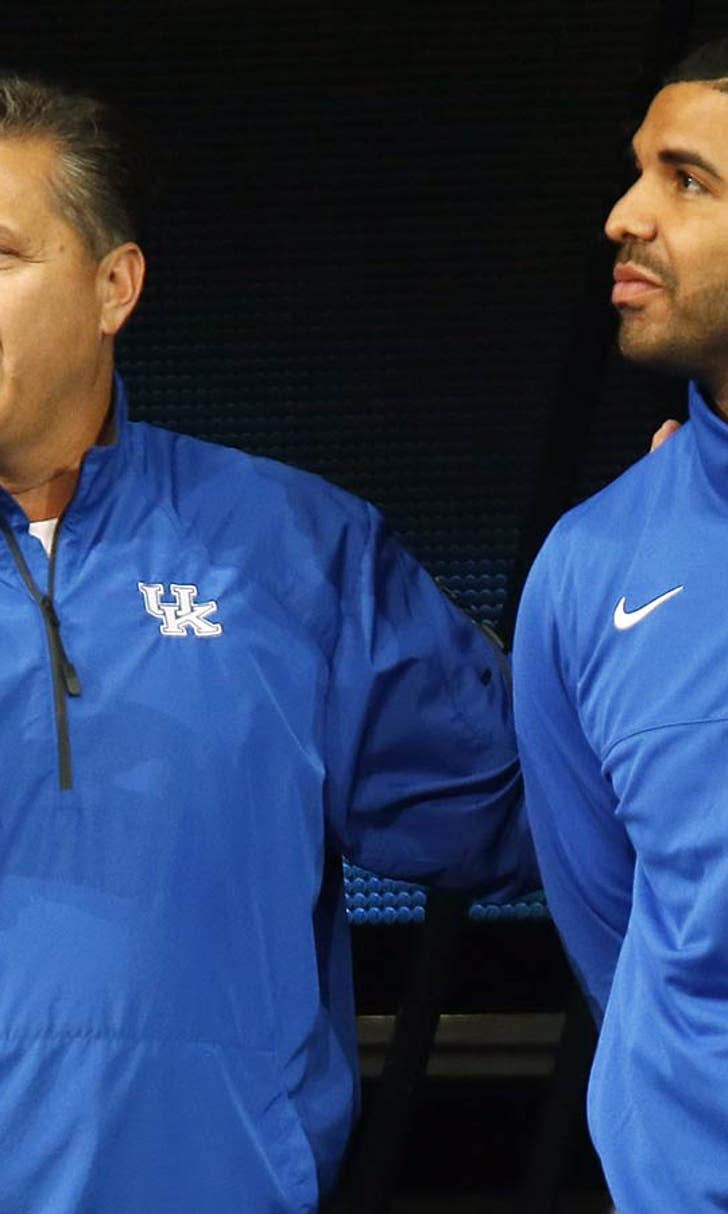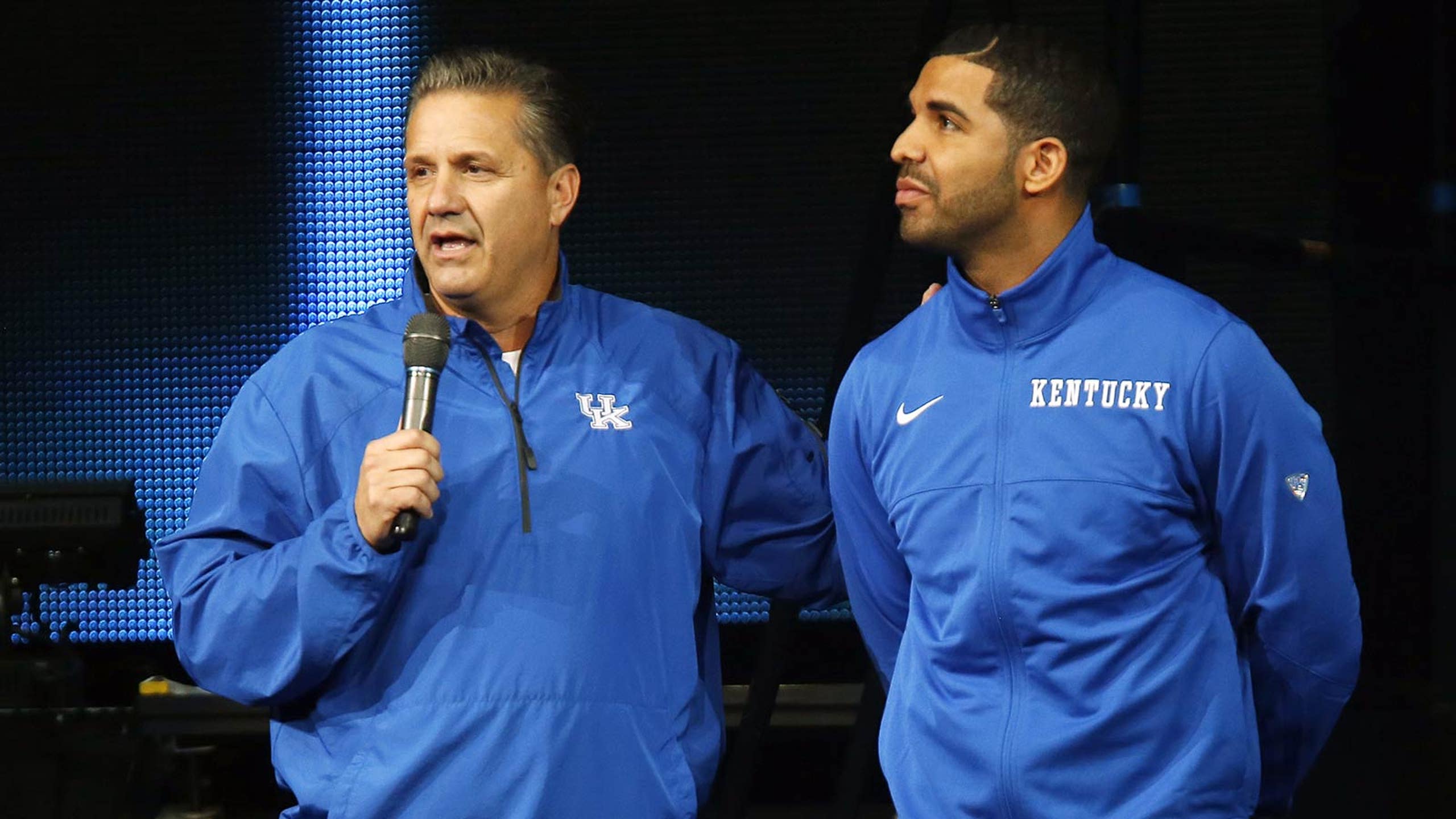 Kentucky officially has a Drake-ache
BY Andre Vergara • January 8, 2016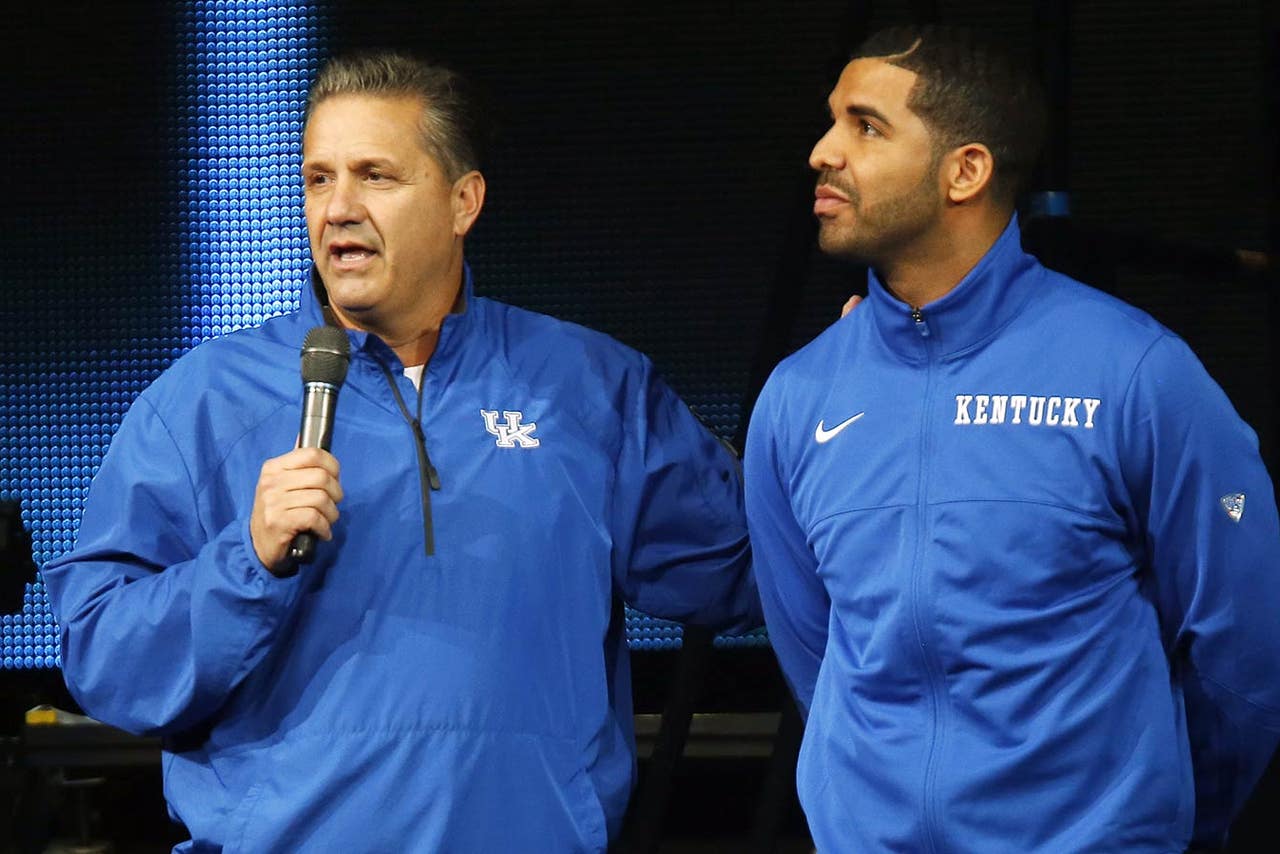 It turns out there is such a thing as too much Drake.
Not just for hoops fans sick of seeing him sitting sideline at all the front-runners' games. Or in his role as "global ambassador" for the Toronto Raptors.
Oh, now he's going to Pepperdine games? Another reason for the rest of us not to.
But the fan base that might be most sick of Drizzy? Kentucky's.
If the early season losses aren't upsetting enough — complete with LSU stud Ben Simmons trolling guess who? —€" Big Blue Nation has this Drake-ache to deal with: Kentucky had to self-report another minor violation involving the rap star, according to Kentucky.com.
Apparently point guard Tyler Ulis took this pic with Drake last year when he performed in Ulis' hometown of Chicago.
Seems pretty tame, but Kentucky self-reported it as a Level III violation due to "preferential treatment" and declared Ulis ineligible until reinstating him in October. And it's not the first time. The Wildcats also self-reported after Drake did the same thing with recruits at Big Blue Madness in 2014.
Word is he used to call them on his cellphone. And reportedly gave them some hotline bling.
But seriously, Kentucky fans have to hate the thought that there's always a potential NCAA violation whenever Drake's around. And the last thing they need Coach Cal worrying about is doing damage control for his "dear friend" Drake.
Just so everyone knows, my dear friend @Drake took pics with fans as well as a couple guys as as he was leaving the arena after Madness.

— John Calipari (@UKCoachCalipari) July 22, 2015
There are no issues with @Drake and UK, and Drake is and always will be a part of our Big Blue family. I hope to see him on campus soon.

— John Calipari (@UKCoachCalipari) July 22, 2015
---