College Basketball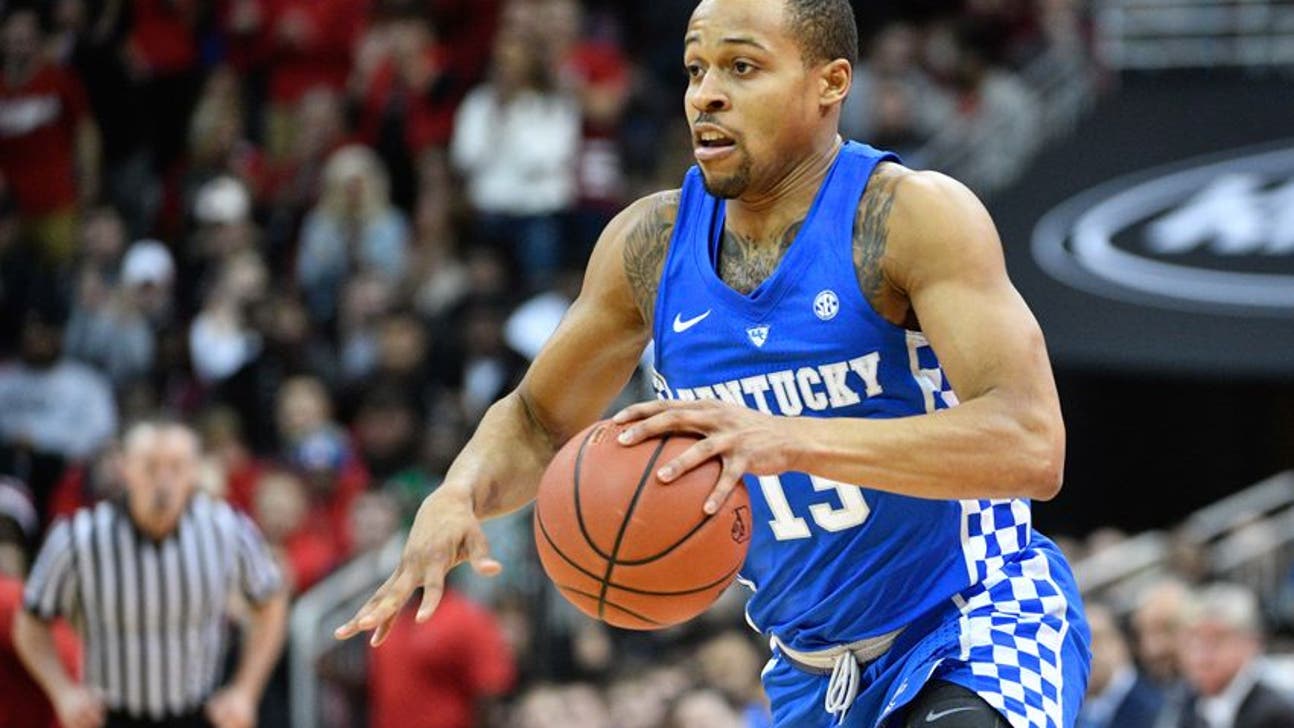 College Basketball
Kentucky Basketball: Briscoe's Historic Triple-Double
Updated
Mar. 5, 2020 12:24 a.m. ET

Fansided, Chad Adams/FanSided via Wildcat Blue Nation
Kentucky Basketball: Isaiah Briscoe joined an exclusive, if curious, club by becoming only the third Cat in history to record a triple-double
Dec 21, 2016; Louisville, KY, USA; Kentucky Wildcats guard Isaiah Briscoe (13) dribbles against the Louisville Cardinals during the first half at KFC Yum! Center. Louisville defeated Kentucky 73-70. Mandatory Credit: Jamie Rhodes-USA TODAY Sports
Sophomore guard Isaiah Briscoe delivered an historic performance last night, even by Kentucky basketball standards, recording his first career triple-double to lead the Cats over Ole Miss in its SEC opener. And as the game got out of hand, it was clear the Cats wanted to see Briscoe hit the mark, though the Kentucky leader stresses he was merely focused on getting the win.
"Honestly I was just out there playing as hard as I can," Briscoe explained. "I had a lot of talks with KP (Kenny Payne) and things like that. He was just saying, 'Clear start. New season.' Everything like that. So I was just out there playing as hard as I can. I see that I got a triple-double, but I give credit to my teammates for putting me in the position that they were."
Earlier this season, when De'Aaron Fox recorded only the second triple-double in the history of the Kentucky basketball program, Wildcats fans celebrated what is a curious, rare occurrence for such a storied program that has produced so many elite players. 
It kind of makes you wonder how in the world this hasn't happened before. I mean, there are two former Cats, Rajon Rondo and Karl Anthony-Towns, that have a triple-double this season-in the NBA! Throw in other recent Cats like Anthony Davis or John Wall, surely one of those guys would have done it while wearing Kentucky blue.
But no, the first triple-double since Chris Mills belongs to Fox, and now Briscoe has recorded another, which means, despite the staggering number of great players to come through this program over the years, there's something extra special brewing this year in Lexington.
In his post-game press conference last night, head coach John Calipari subtly alluded to what is likely is major contributing factor: the combination of these guards in his system.
"… We like a team to spread out the court on us because it opens up lanes for us to drive and do stuff," Calipari said. "That's how—when a team does that, these guys are pretty trained to be able to attack."
And no one attacked more, or better, than did Briscoe last night. He attacked in transition on the fast break, he attacked from the wing off the dribble, and he attacked from the point guard roll off the bounce as Fox sat with foul trouble. And seemingly every time Briscoe attacked, he either got to the rim, or the defense helped, leaving an open man, most often Bam Adebayo for the lob dunk.
"When you spread the court out against us with the three guards … us getting into the lane and throwing alley(-oops) to Bam," Briscoe said. "I think that's where most of my assists came from – throwing alleys to him. Coach said if they ever spread the court out on us just go, I'm not calling no plays. We have a great group of guys who know how to play the game of basketball, and he trusts me out on the court telling those guys what to do and that's just what we were doing."
So as remarkable as Briscoe's night was, think about this scary fact: it might just happen again.
Sure, a lot of factors need to play out just right for a collegiate player to record double-digit stats in three separate categories. But with Briscoe, as well as teammates Fox and Malik Monk, they each are going to be on the floor, with the ball in their hands, putting pressure on opposing defenses. Whether we're running the floor, or if defenses attempt to throw junk defenses such as Ole Miss' 1-3-1, Kentucky's young backcourt will have many more opportunities to make plays.
Unselfish, talented, athletic, and playing in what might be the most guard-friendly and productive offense in college basketball, who knows how much more history we'll see get made by Kentucky's backcourt.
"Just messin' around, getting triple-doubles" might just be the theme for the season.
More from Wildcat Blue Nation
This article originally appeared on
---
---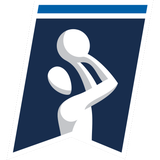 Get more from College Basketball
Follow your favorites to get information about games, news and more
---