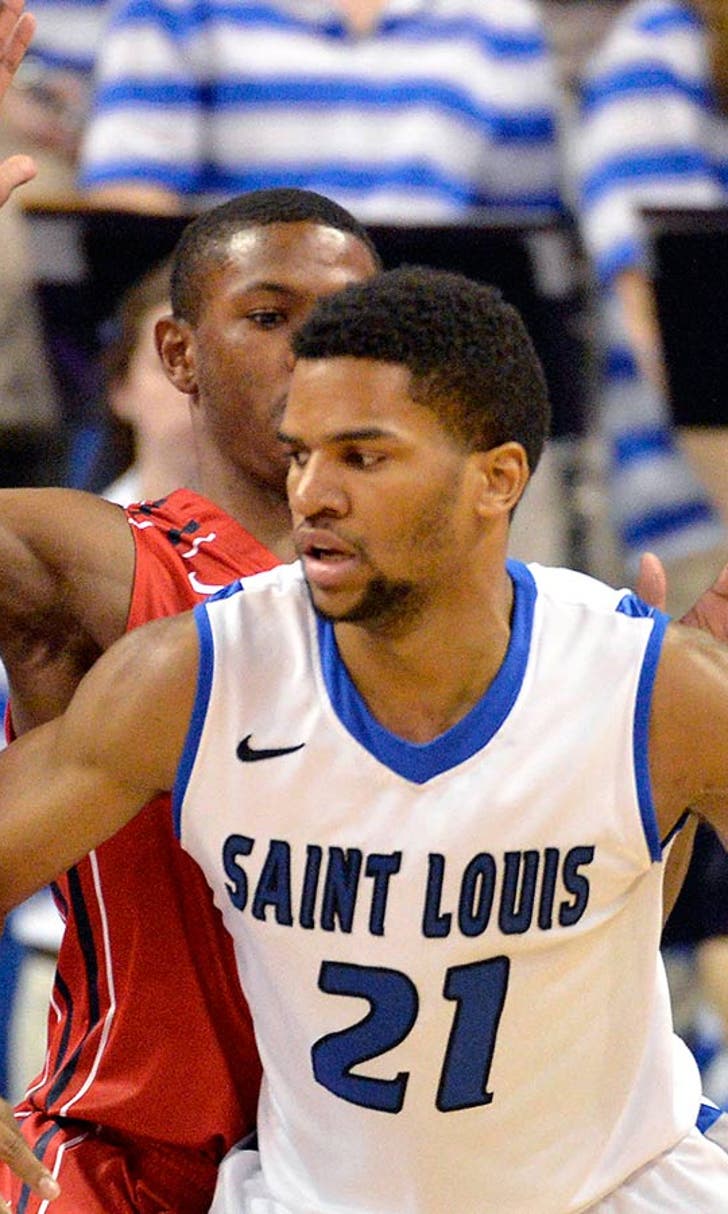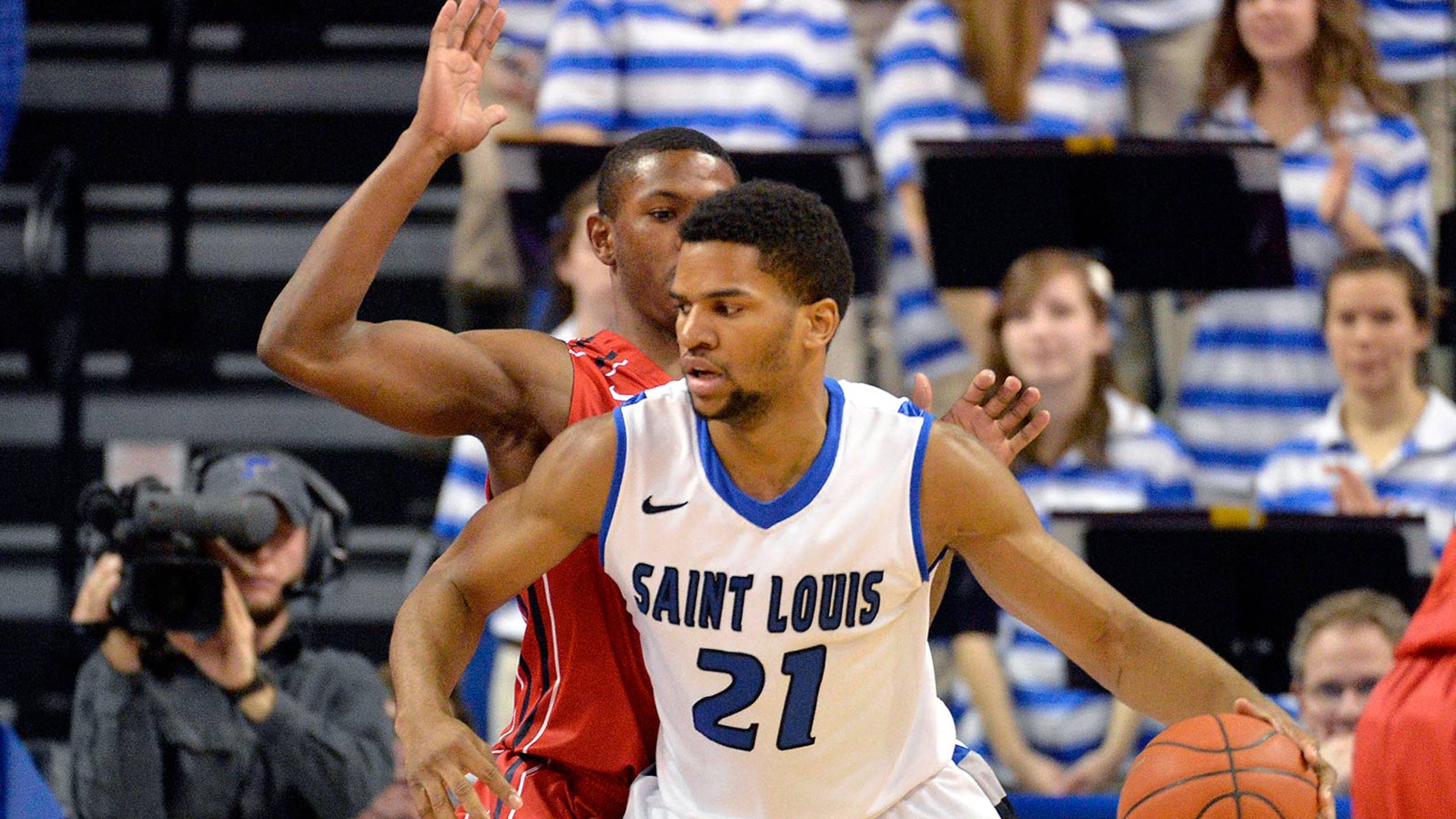 Jett paces No. 19 Saint Louis to easy win over Richmond
BY foxsports • January 29, 2014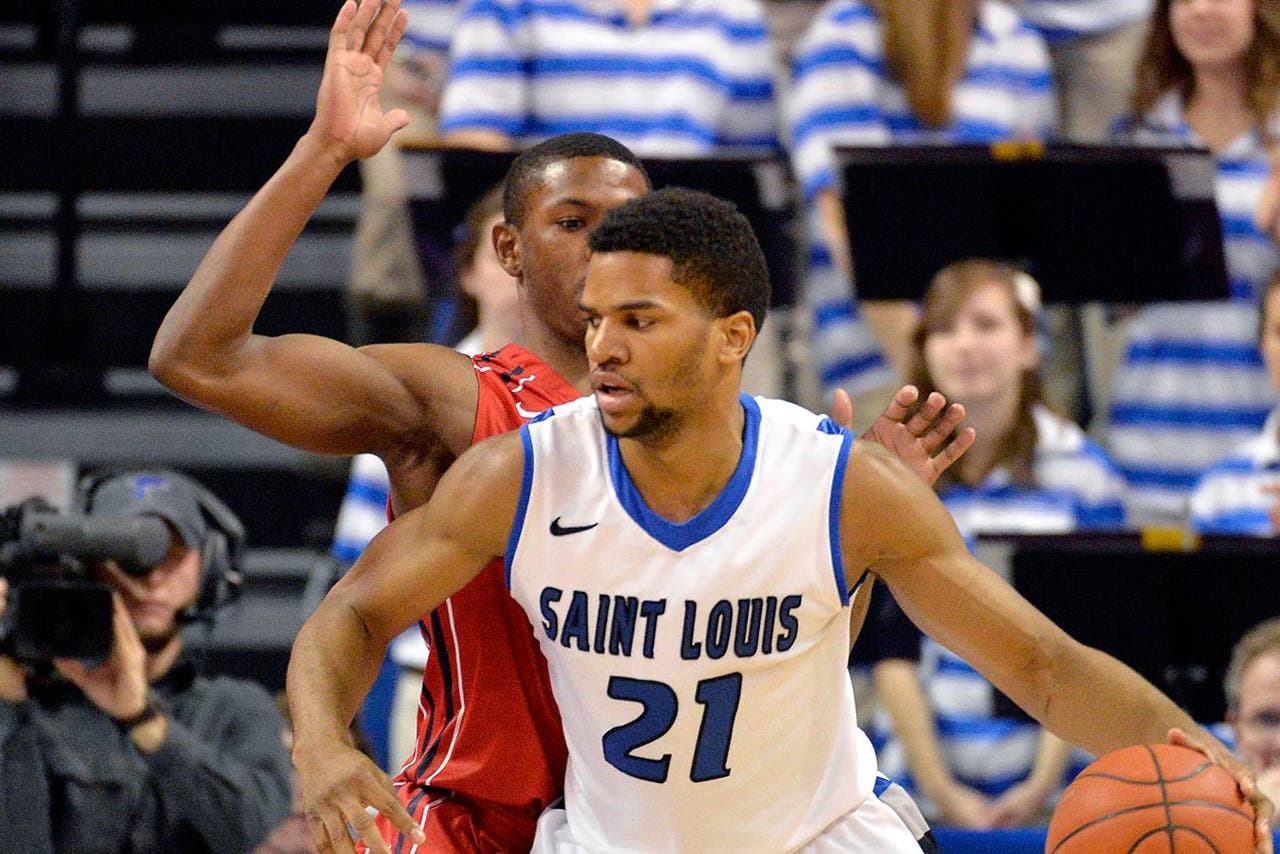 ST. LOUIS (AP)
Guard Jordair Jett had 21 points and a career-best 10 rebounds and No. 19 Saint Louis made quick work of Richmond, leading by 24 in the first half of a 77-57 rout on Wednesday night.
The Billikens' 13th straight victory was one of their most lopsided, too. Surprisingly so, given Richmond knocked off then-No. 12 Massachusetts last week and entered with a four-game winning streak.
Dwayne Evans added 15 points and 10 rebounds for Saint Louis (19-2, 6-0 Atlantic 10). The start is second-best in school history behind the 19-1 beginning in 1993-94.
Richmond (14-7, 4-2) shot 23 percent in the first half and guards Kendall Anthony and Cedrick Lindsay combined to make just 10 of 31 shots. Anthony, held to 14 points, is a 52 percent shooter averaging 20 points.
The 6-foot-1 Jett had the first double-double of his career in the last game, at Duquesne with 10 points and 11 assists. He also had a blocked shot and a steal.
The point total is a season low for Richmond, one fewer than the previous worst.
Saint Louis put the game out of reach by taking a 42-21 halftime lead. Jett was dominant with 13 points and six rebounds.
Richmond made two of its first 11 shots and never had a chance to recover, with Anthony going 3 for 11 and Lindsay 2 for 8, and both guards throwing up ill-advised shots at times. The first-half point total was a season low, two points fewer than at Florida on Jan. 4, and the points allowed was a season worst, too.
Saint Louis has won three straight in the series.
---