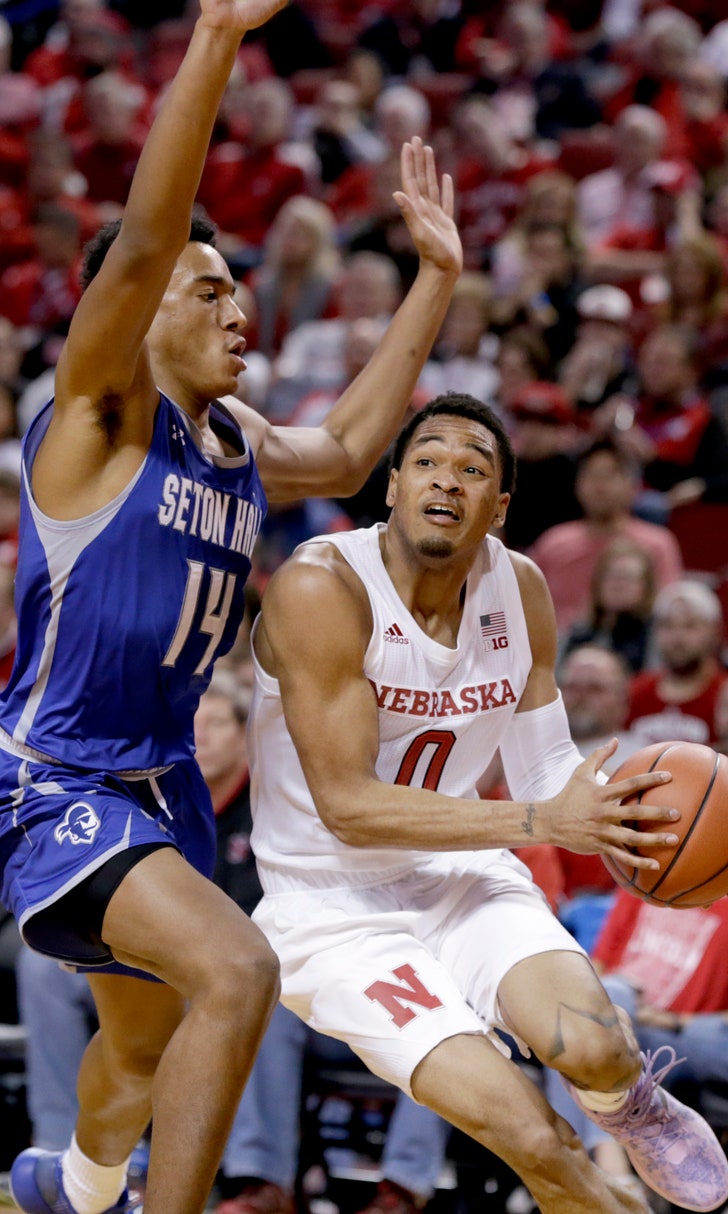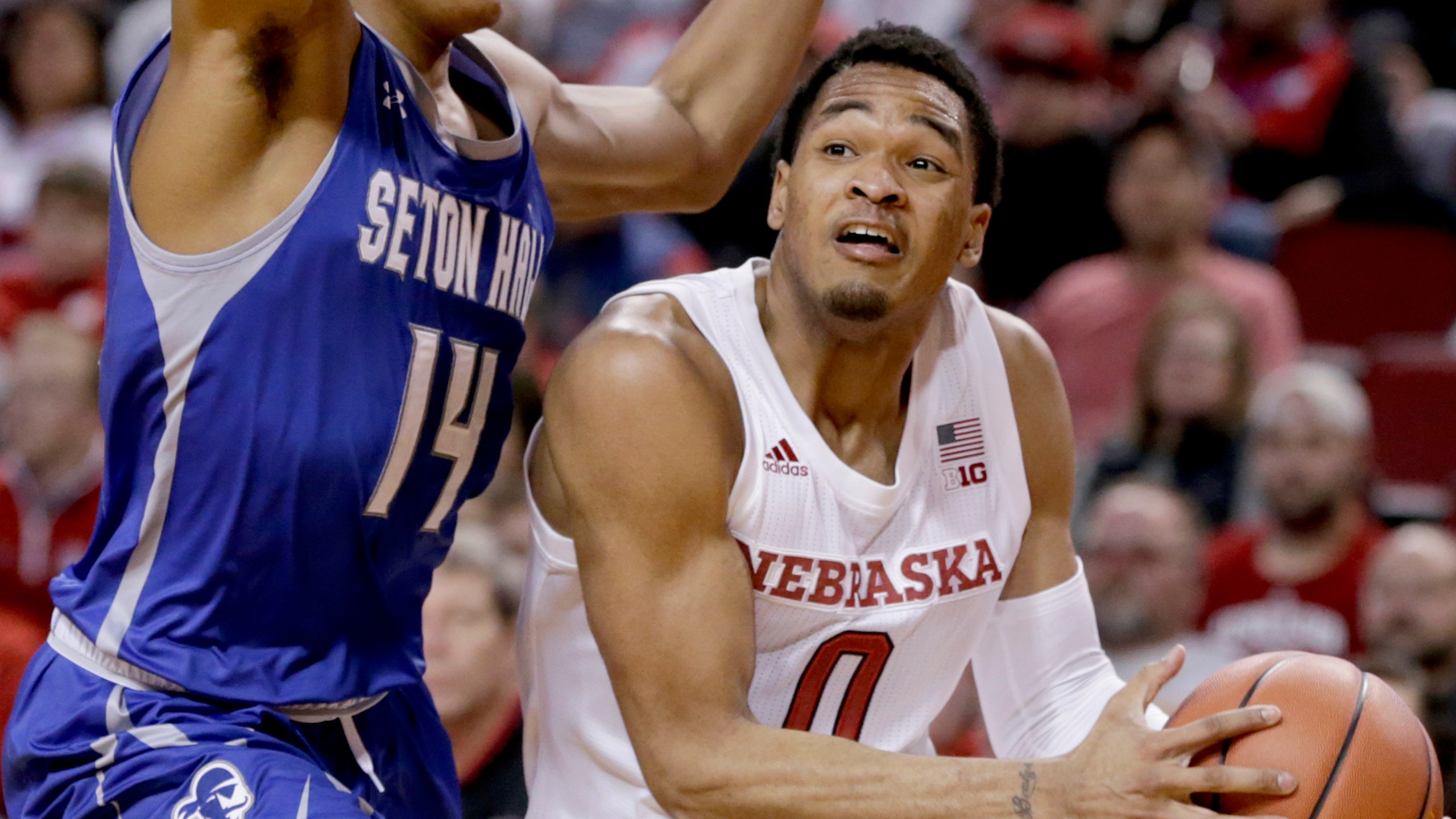 James Palmer's 29 points lead Nebraska past Seton Hall 80-57
November 14, 2018
LINCOLN, Neb. (AP) — James Palmer couldn't make a shot the first 16 minutes against Seton Hall. He couldn't seem to miss the next 24.
Nebraska's All-Big Ten guard overcame his cold start to score 29 points, including a huge 3-pointer after Seton Hall pulled close in the second half, and the Cornhuskers pulled away for an 80-57 win Wednesday night.
The Huskers (3-0) ended a seven-game losing streak against opponents from the Big East with their dominant performance in the Gavitt Tipoff Games.
The Pirates (1-1) made just 2 of 16 3-pointers and had just three assists against 14 turnovers.
"I liked their defensive effort, I liked their stick-to-it-iveness, I like how they added to their lead," Nebraska coach Tim Miles said. "It's one thing to do that at home. It's another to do it away from home. We beat a quality opponent that is well-coached and beat them handily."
Palmer started 0 for 8 from the field. His first make came with under 4 minutes left in the first half when he hit a 3 from the top of the key. He released his frustration by pumping his right fist like he was spiking a football.
"I was just happy I finally made a shot," said Palmer, who made 7 of his last 12.
Nebraska came out sharp in the second half and built its 33-27 halftime lead to 10 points before Michael Nzei scored a quick six points to cut the lead in half. The Pirates pulled as close as 44-42 after Nebraska was assessed a bench technical for its reaction to Isaiah Roby being called for his fourth foul.
The tech seemed to inspire the Huskers. Palmer opened a 9-2 spurt with a 3-pointer, and Thomas Allen finished it with a deep shot to make it 53-44. The lead went over 20 points when Roby threw down a lob from Glynn Watson Jr. for a dunk in the final 2 minutes, and the Huskers ended the game on a 36-15 run.
"We wanted to take care of business," Palmer said. "First big test. Hopefully this leads to more wins."
BIG PICTURE
Seton Hall: The Pirates lost a senior class that combined for more than 5,000 points and three NCAA Tournament appearances. They are finding their way, and they'll do it against an extremely challenging nonconference schedule.
"I think you can learn a ton," Pirates coach Kevin Willard said. "We'll get home, break down the tape and kind of see things that we did well. I like the way we battled, up until the 35-minute mark. I think there's a lot of things we did well and I think there's a lot of things we didn't do well and can improve on them."
Nebraska: The Huskers needed a more strenuous test, and got it, after beating Mississippi Valley State by 69 points and Southeastern Louisiana by 52.
NUMBERS TO KNOW
Copeland Jr. had 18 points and 10 rebounds and Watson added 14 points and eight assists for Nebraska. ... Seton Hall's Myles Powell, who tied his career high with 30 points against Wagner on Nov. 6, led the Pirates with 24 points. ... Nzei finished with 13 points and nine rebounds for Seton Hall.
HE SAID IT
"I loved their effort and I liked their attitude. I felt their attitude all the way through. Even when we got down 13 late, they were talking about how there was still a lot of time left, keep your heads up." — Willard.
UP NEXT
Seton Hall hosts Saint Louis on Saturday night.
Nebraska plays Missouri State on Monday night in the Hall of Fame Classic in Kansas City, Missouri.
---
---