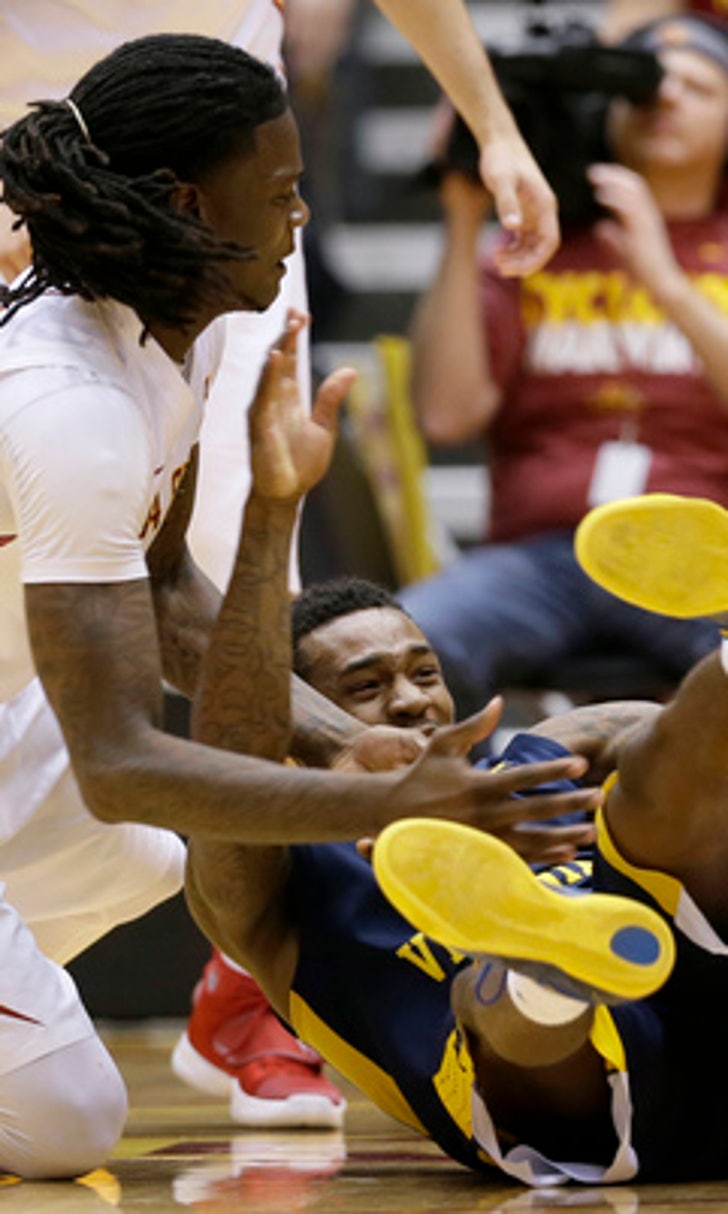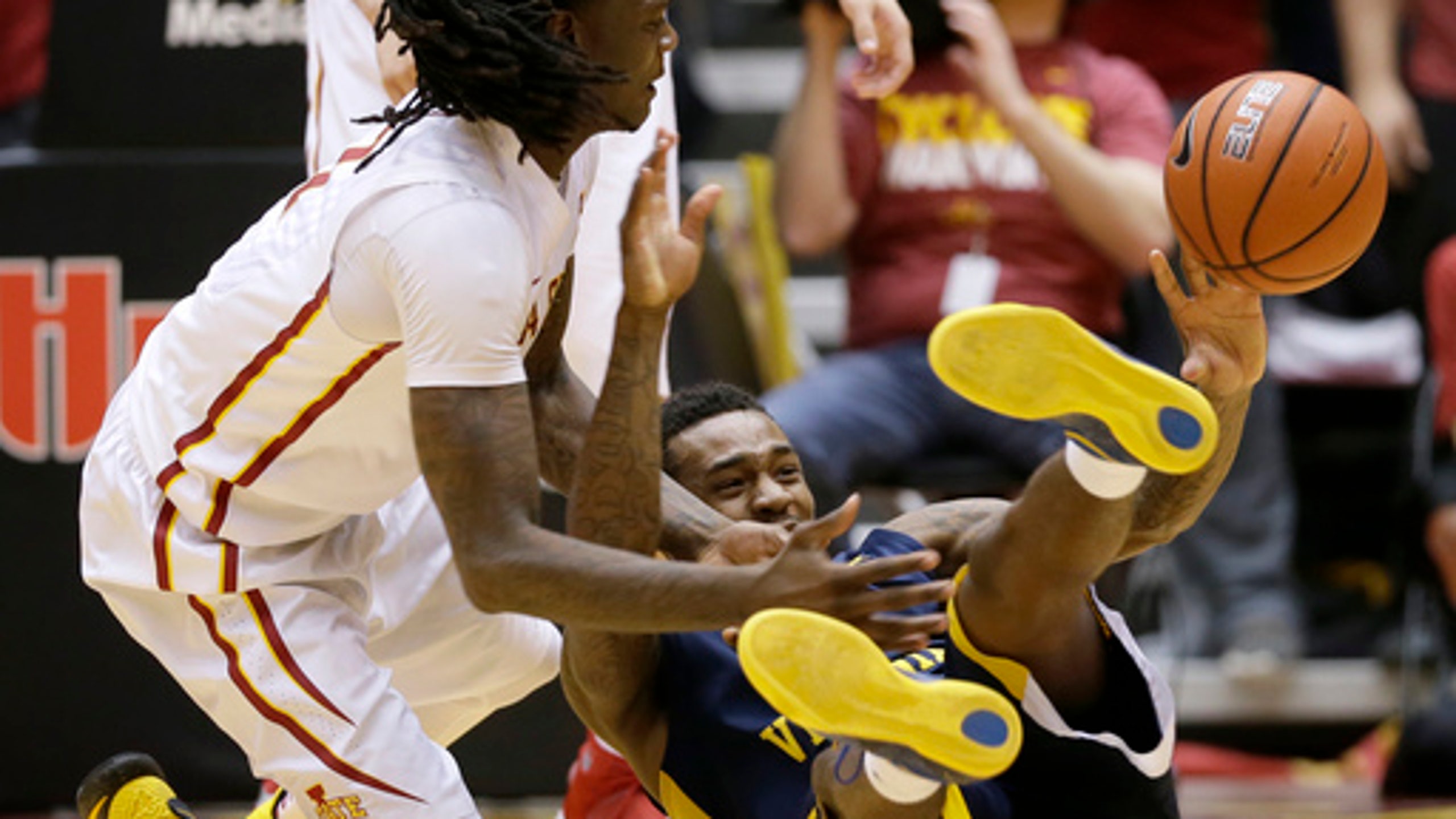 Iowa State's McKay struggles through knee issues
BY foxsports • February 4, 2016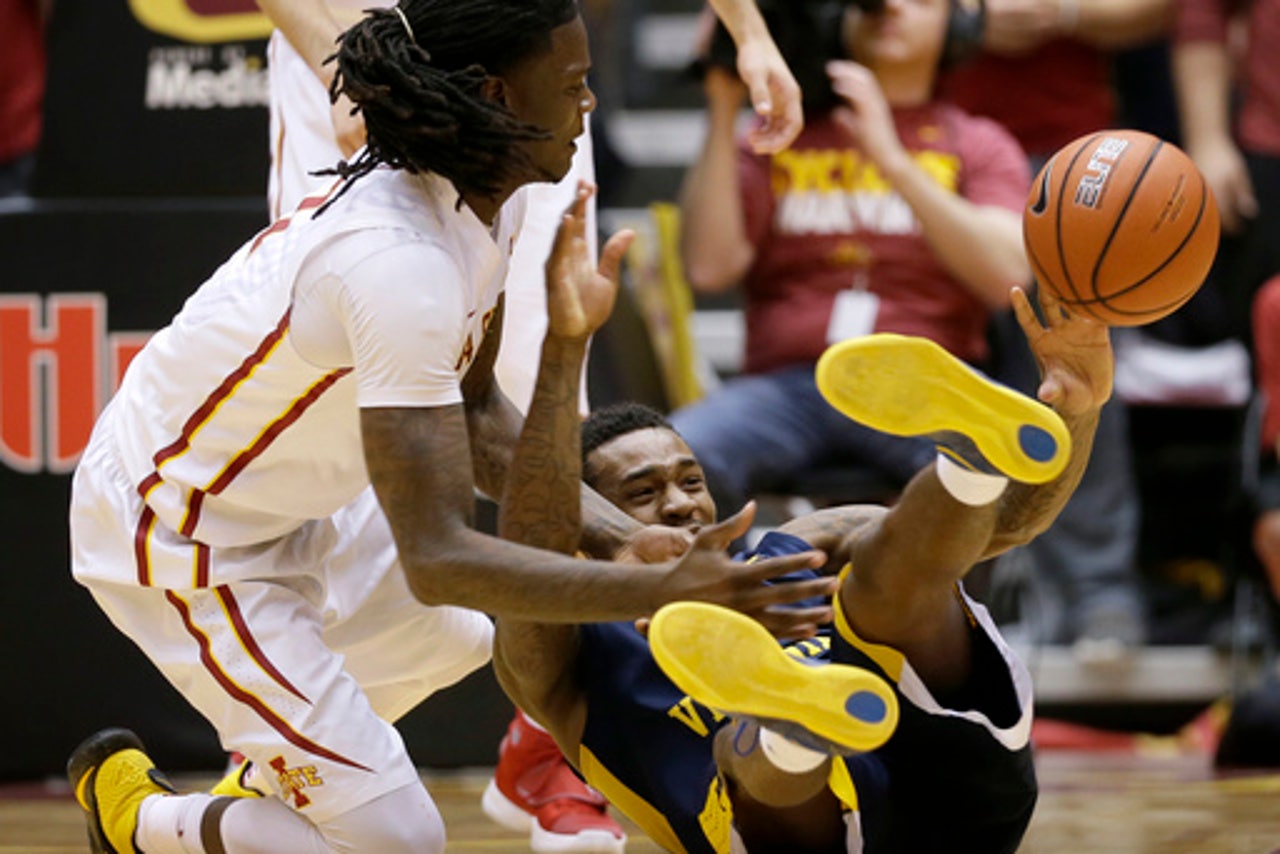 AMES, Iowa (AP) There were times this season when senior center Jameel McKay looked like Iowa State's best player.
Now there are times when McKay seems like a liability for the 13th-ranked Cyclones.
McKay has been playing through tendinitis in his left knee for weeks, and it's hardly a coincidence that he has been struggling. McKay is averaging 12.4 points a game, but he's failed to score more than nine in each of the past six games. McKay and the Cyclones (16-6, 5-4 Big 12), losers of two straight, play Saturday at Oklahoma State (11-11, 2-7) in hopes of staying close with the current leaders of the Big 12.
''We need Jameel to be at the top of his game for us to max out,'' coach Steve Prohm said.
McKay hasn't been at his best for a few weeks.
McKay first noticed his knee was bothering him early in the Big 12 season. Doctors found nothing structurally wrong with McKay's knee beyond some tendinitis, but McKay has felt enough pain that he's resorted to wearing a brace during practice.
McKay's rebounding numbers have fluctuated of late. He grabbed 13 and 10, respectively, in wins over Oklahoma and TCU, but McKay had just four in Tuesday's 81-76 home loss to West Virginia. The Cyclones were outrebounded by the Mountaineers 43-26, a margin that would have been smaller with a healthy McKay on the court.
One of Iowa State's top plays is for the 6-foot-9 McKay to establish position in the post for an alley-oop dunk, and the Cyclones have run that successfully dozens of times this season. McKay's recent lack of explosiveness has led to him either landing back on the floor for a layup or missing the entry pass altogether.
''I don't feel like I'm getting as high as I would normally,'' McKay said. ''With what's going with me, you've just got to kind of block it out and remember that it'll get better....It's not 100 percent. But it's getting better.''
Though McKay's knee issue is likely to improve soon, it has come at a time when the Cyclones are fighting to keep pace in the Big 12.
Iowa State won four straight Big 12 games to jump back into the race before a losing to No. 8 Texas A&M on the road and to West Virginia at home. The Cyclones have occasionally lost focus and been quiet on the boards.
Few have written off Iowa State, given that they've already beaten Iowa, Oklahoma and Kansas. But the Cyclones know they can't lean on McKay's struggles as an excuse with so much of the season left to play.
''For us guys not to help him out...if we said that, that's just an easy cop-out. Nothing is easy here,'' senior Georges Niang said.
---