Iowa State star Dejean-Jones arrested, suspended for Iowa game
December 11, 2014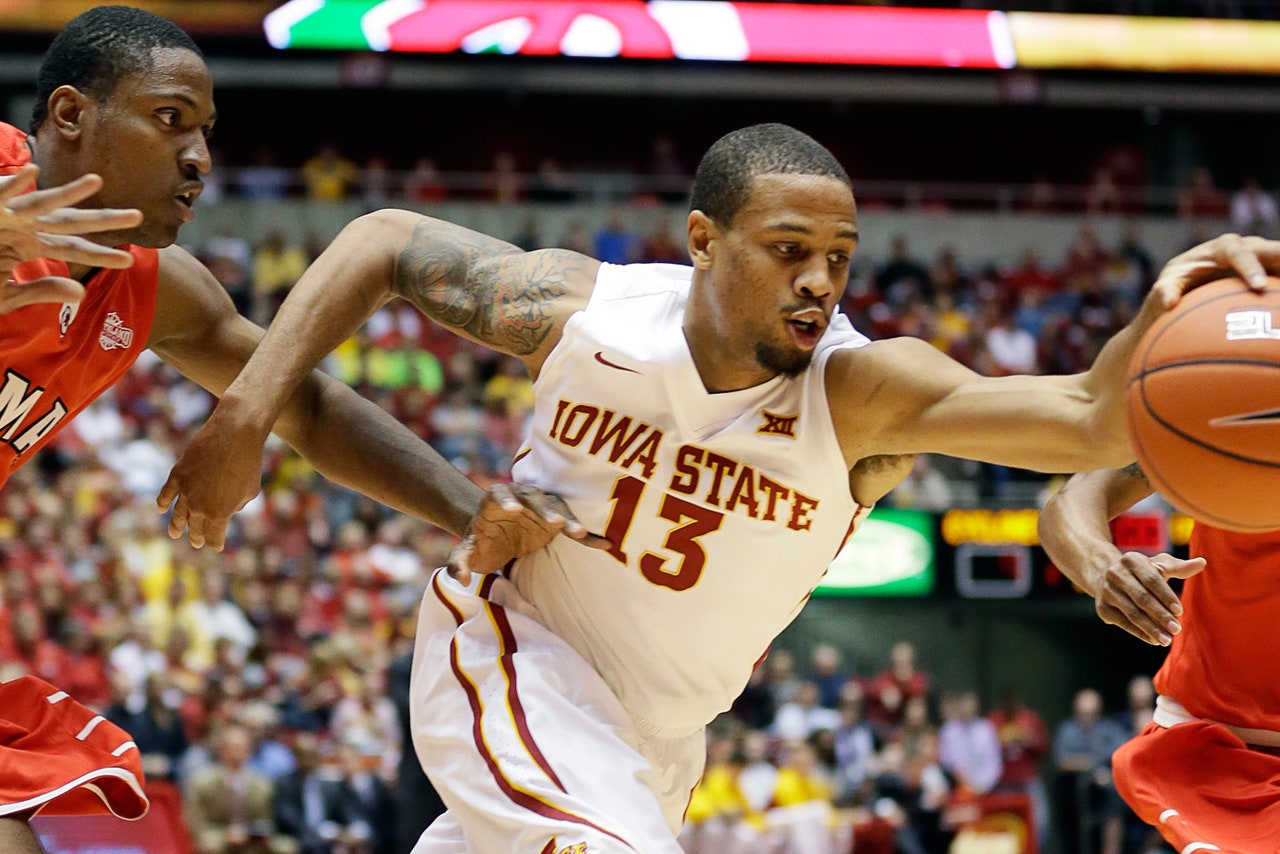 AMES, Iowa — Iowa State suspended star Bryce Dejean-Jones for its showdown with Iowa after he was arrested early Thursday and charged with two misdemeanors following a complaint about too much noise in his apartment.
Ames police spokesman Geoff Huff said Dejean-Jones was arrested around 3 a.m. after officers executed a search warrant because they said they smelled and later found marijuana inside the residence.
Dejean-Jones was charged with gathering where marijuana is used, a serious misdemeanor, but Story County Attorney Stephen Holmes told The Associated Press the pot charge was dismissed by a judge for a lack of probable cause during Dejean-Jones's initial court appearance.
He still faced two simple misdemeanors: a nuisance party and noise ordinance violation, Holmes said.
Iowa State coach Fred Hoiberg said he decided to suspend Dejean-Jones for one game anyway. But that game is a big one though, as the 14th-ranked Cyclones (6-1) play at rival Iowa (8-2) on Friday.
"I've talked to numerous people in our department, with our administration. I had a very good talk with Bryce, from where the charges were this morning to where they are now," Hoiberg said. "We feel that the best move for Bryce, for our team is to suspend him ... this, ultimately, is my decision."
Hoiberg declined to elaborate, saying he preferred to keep his conversation with Dejean-Jones private.
Dejean is a senior is in his first and only season with the Cyclones after transferring from UNLV. He is the latest transfer to become a star under Hoiberg, averaging 17.1 points and 6.9 rebounds a game for the Cyclones.
Huff said officers have been to Dejean-Jones's apartment "more than five times" for noise complaints. Police have gathered a group of nearby residents and Iowa State coaches in the hopes of solving the problem.
"We thought everything was going pretty well, and then last night happened. Apparently it didn't work," Huff said.
The transfers Hoiberg has brought in during his five-year tenure in Ames have largely stayed out of trouble, though junior Abdel Nader pleaded guilty to a drunken-driving charge in June and was suspended for three games.
---