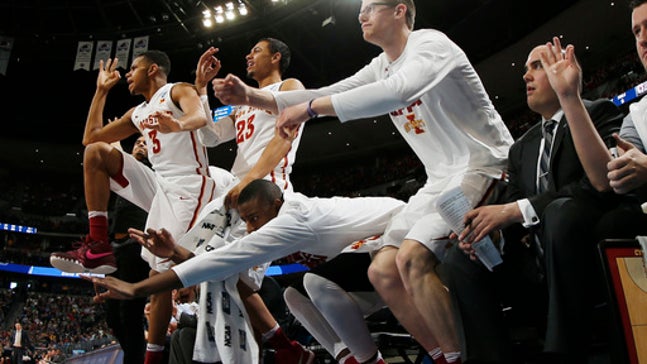 Iowa State coach Prohm helps Cyclones reach Sweet 16
Published
Mar. 22, 2016 9:40 p.m. ET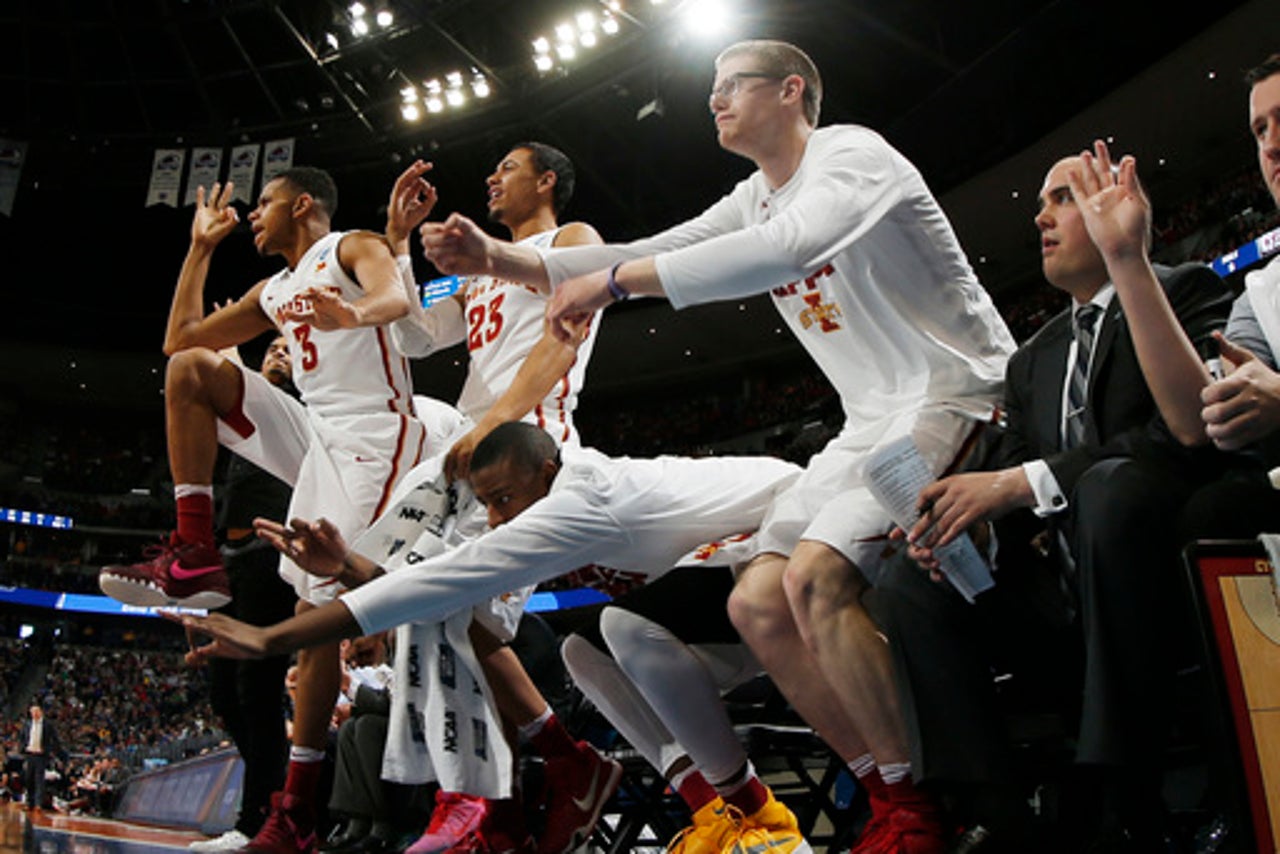 AMES, Iowa (AP) Few coaches in the country faced a bigger challenge than Iowa State's Steve Prohm in replacing Fred Hoiberg.
With a win Friday over top-seeded Virginia in the Sweet 16, Prohm will have taken the Cyclones further than ''The Mayor'' ever did - to the Elite Eight.
Prohm inherited a preseason top 10 team that wound up finishing just sixth in the Big 12. Now he's got Iowa State playing its best basketball at exactly the right time.
The fourth-seeded Cyclones (23-11) won their first two NCAA Tournament games by an average of 15 points. They all credit Prohm for preparing them to peak in March and for putting them in position for the program's first Elite Eight appearance since 2000.
''He's coached his (butt) off in both tournament games and he has all season. A lot of people don't understand how tough of a job he had, trying to replace Fred,'' junior Matt Thomas said. ''Some people though he was blessed with all this talent, but that's tough because you have such high expectations you have to meet. He's done a great job handling all of that pressure.''
Prohm felt the heat from the moment he left Murray State to replace Hoiberg last spring.
He kept popular Hoiberg assistant T.J. Otzelberger on his staff - even though Otzelberger was a finalist for the head coaching job as well- and persuaded starter Abdel Nader (13.2 points, five rebounds per game) not to leave the program with Hoiberg.
Eight games into the season, veteran starting guard Naz Mitrou-Long, whose leadership was easily as important as the 12 points a game he averaged, went down because of ailing hip injuries.
Long's departure forced Prohm to put Thomas in the starting lineup. Though Thomas excelled as a starter, Prohm didn't have anyone to adequately fill Thomas's role as a sixth man.
Iowa State spent the entire season in the Top 25 anyway.
''The best thing that he does is he just keeps rolling with the punches. Something might happen, and he just keeps going,'' star Georges Niang said. ''He took the challenge head on and pushed us to be a better team and come together and play for a bigger purpose. To do that, you really have to believe in your vision.''
The depth-challenged Cyclones struggled at times in the Big 12, which plays a round-robin schedule. They started 1-3, nearly knocking themselves out of league contention before February.
Consecutive home wins over Oklahoma and Kansas got the Cyclones back on track in a league that sent 70 percent of its teams to the NCAA tournament. They finished 10-8.
''I couldn't be more happy for our guys. They've weathered a lot of storms since last June, probably last May, and to be in the Sweet 16 - you see how these games go. It's a blessing to be in the Sweet 16,'' Prohm said.
One of the biggest storms involved center Jameel McKay, a senior starter who went through discipline issues during league play.
McKay was suspended for two games during league play for breaking team rules, and Prohm sat him for another without giving a reason. Prohm then brought McKay off the bench until he was certain McKay was focused.
McKay responded, hauling down at least nine rebounds in each of his last five games.
''You really start to see that, we sort of have a genius coaching us. Because he's good at bringing guys together and playing for each other,'' Niang said. ''And the biggest thing in March - and he's been talking about March since he got here - is `Which team is going to play as a team?' And that's what he's been building toward for the whole time, through the suspensions, the struggles, the losing streaks, everything.''
Want the ultimate proof the Cyclones have rallied around Prohm?
Even McKay, who butted heads with Prohm more than once, has come around on his new coach.
''Coming from Fred, it was a great hire. A home run hire. And us making the Sweet 16 just proves it - and we've still got games to go'' McKay said.
---
Follow Luke Meredith on Twitter at www.twitter.com/LukeMeredithAP and on Facebook at www.facebook.com/LukeMeredithAP
---