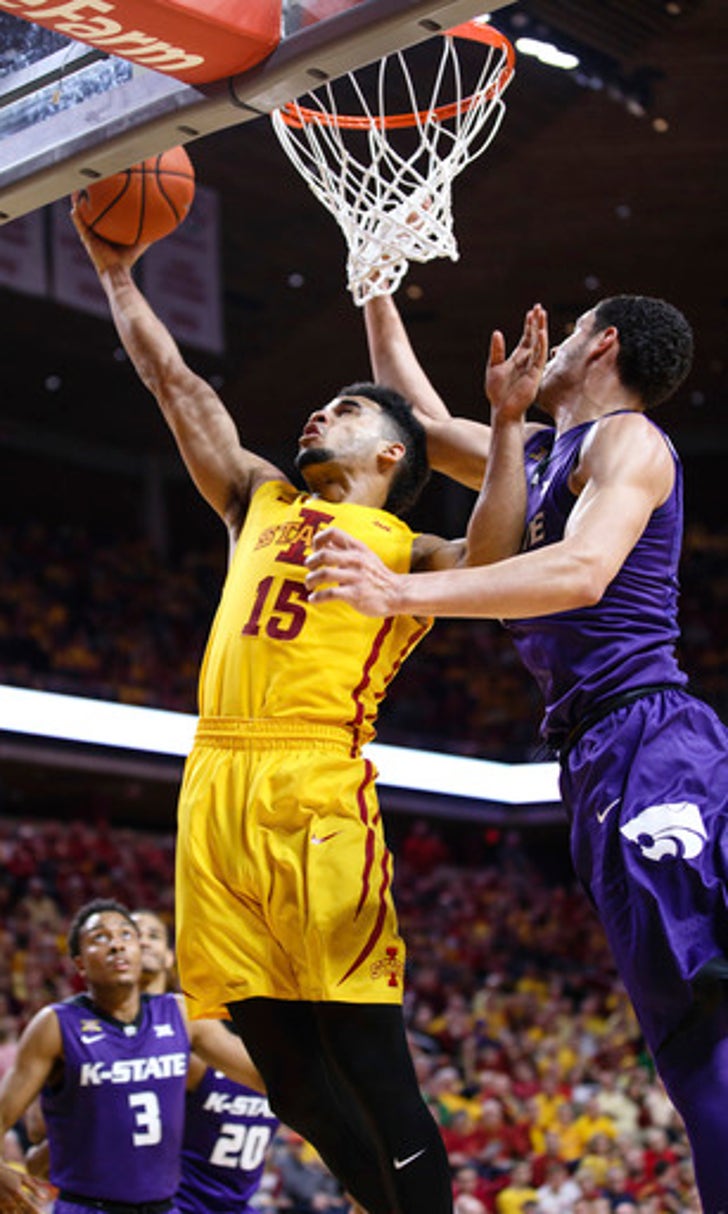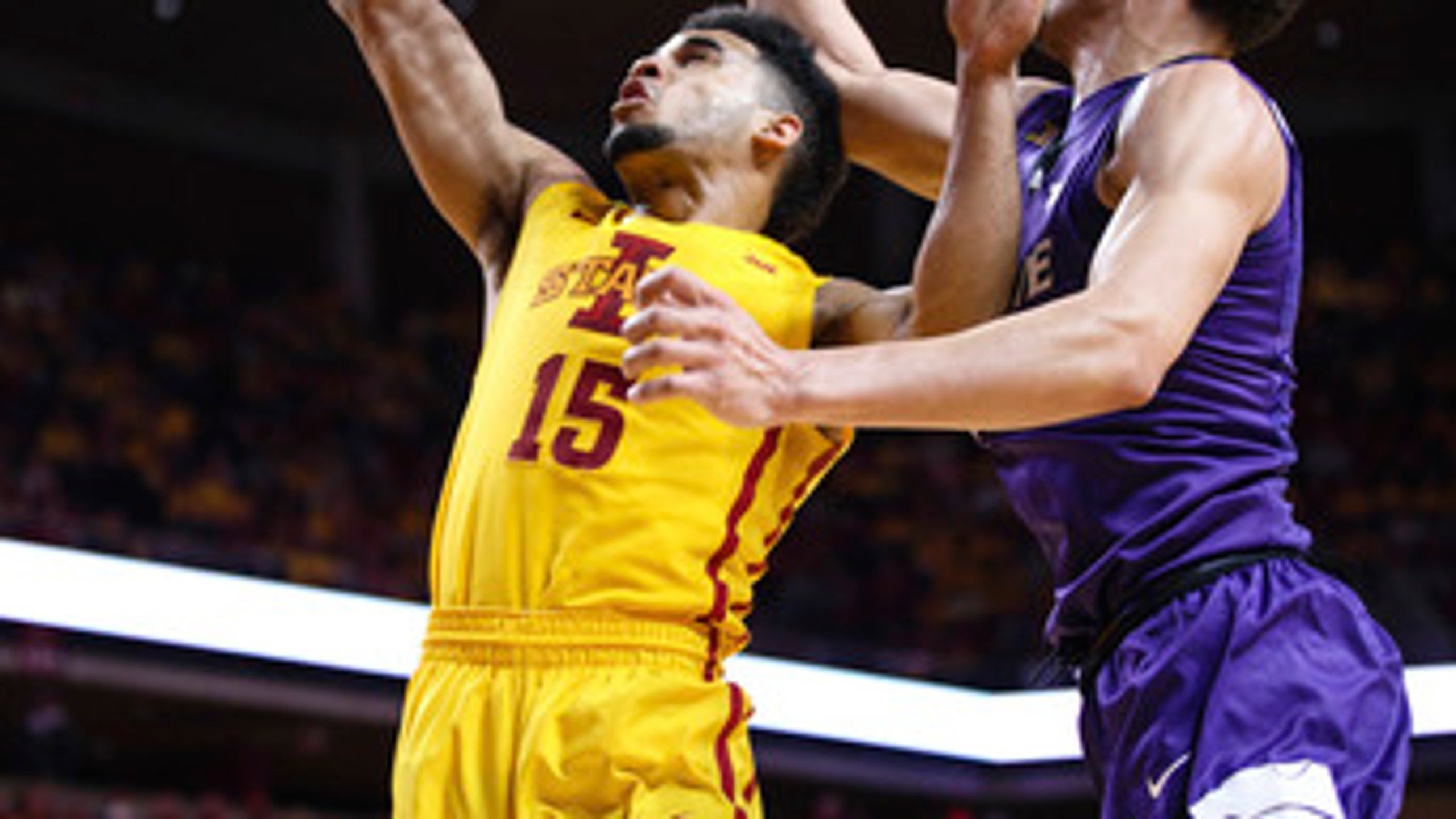 Iowa State beats K-State 70-65 after blowing 20-point lead (Jan 24, 2017)
BY AP • January 24, 2017
AMES, Iowa (AP) It seemed for months like Iowa State was as unlucky as any team in the country.
The Cyclones finally caught some breaks Tuesday - at the expense of the equally unfortunate Kansas State Wildcats.
Senior Matt Thomas scored a career-high 25 points and Iowa State held off a furious Kansas State rally to win 70-65, its fourth victory in six games.
Naz Mitrou-Long had 13 and Monte Morris scored 12 for the Cyclones (13-6, 5-3 Big 12), who blew a 46-26 lead but survived after Mitrou-Long's steal and free throws with 21 seconds left.
''It's hard to win in this league,'' said a beaming Iowa State coach Steve Prohm when asked why he was so upbeat despite his team's poor second half. ''Man, I'm as happy as I've ever been right now...we're 5-3 in the best league in the country.''
Thomas, who entered averaging 11 points per outing, scored 20 points in a blistering first half as Iowa State jumped ahead 43-26. Thomas opened the second half with a 3-pointer to make it a 20-point game.
''He had an out of body experience. It opens up things for everybody,'' Mitrou-Long said of Thomas. ''Matt is a heck of a shooter.''
It seemed over - until K-State (15-5, 4-4) answered with a stunning 32-11 run that gave it a 58-57 lead with just over five minutes left.
Morris scored on back-to-back possessions to give Iowa State the lead back, and Deonte Burton's layup with 39 seconds to go gave the Cyclones - who lost to Gonzaga, Baylor and Kansas by a total of eight points - a cushion that proved crucial in the closing moments.
Wesley Iwundu had 15 points for the Wildcats. Their three road losses in the Big 12 have come by a total of eight points as well.
''I'm not sure where we were in the first half,'' Kansas State coach Bruce Weber said. ''To their credit, they pulled it together.''
THE BIG PICTURE
Iowa State: The first half went like the Cyclones hope to play every night - forcing tough shots, crashing the glass and getting back up to the floor as quickly as possible to get its talented scorers advantageous looks. Iowa State got away from that in the second half and, quite frankly, was lucky to hold on.
Kansas State: The Wildcats couldn't find Thomas in the first half. Thomas buried six of his first eight tries from 3-point range - from spots all over the floor - and that nearly helped bury K-State. The Wildcats again showed their mettle on the road in the second half, but the breaks didn't go their way in the final minute.
POLL IMPLICATIONS
Kansas State received the most points of any unranked team in this week's Top 25. But the Wildcats likely won't make it in next week even with their late rally. Iowa State, fifth among other receiving votes, just might if it wins Saturday at Vanderbilt.
HE SAID IT
''We were making too many passes instead of just going out and finishing plays. But we just weren't tough enough defensively. But when we had to turn it up... (Burton) made winning plays down the stretch,'' Prohm on Iowa State's late struggles.
THE NUMBERS
Kamau Stokes had 12 points, Isaiah Maurice scored 11 and Barry Brown and D.J. Johnson each had 10 for K-State. ... Burton was off on offense, but he finished with nine points, six boards, four blocks and three steals. ... Iowa State was 11 of 23 on 3s.
UP NEXT
Iowa State plays Saturday at Vanderbilt in the Big 12/SEC Challenge. A win in Nashville could push the Cyclones back into the Top 25.
Kansas State travels to face Tennessee on Saturday.
---
More college basketball at www.collegebasketball.ap.org
---
---