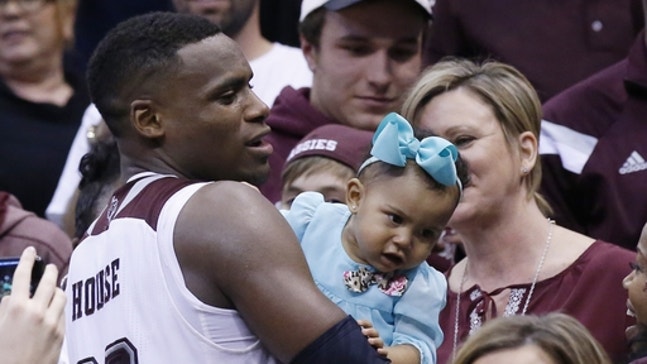 House leading the party at Texas A&M into Sweet 16
Published
Mar. 22, 2016 6:46 p.m. ET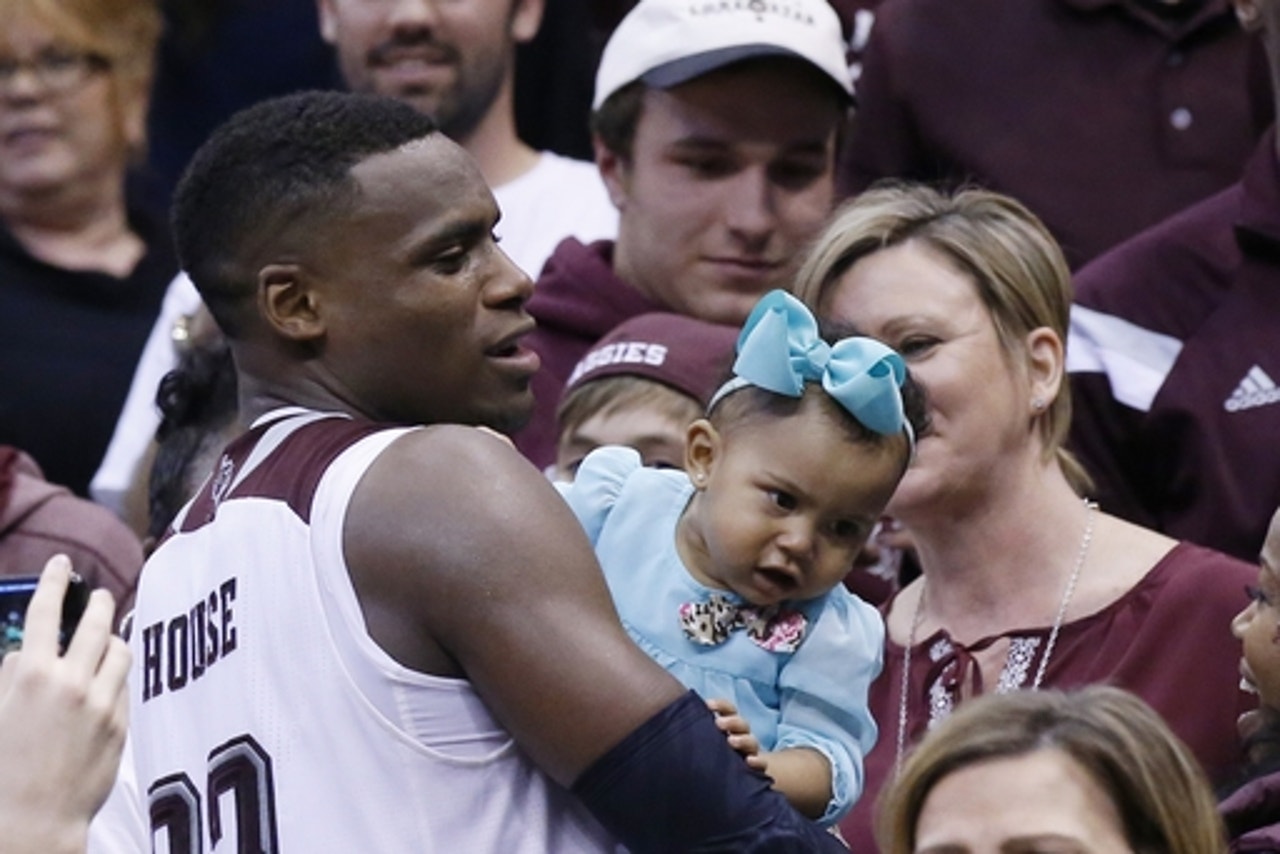 COLLEGE STATION, Texas (AP) Danuel House had no points with 5 1/2 minutes left in regulation of Texas A&M's game against Northern Iowa.
He and the Aggies were far from done. House finished with 22 points in an astonishing comeback that has the Aggies in their first Sweet 16 since 2007, where they'll face Oklahoma on Thursday.
House received plenty of well wishes after that game where A&M rallied from a 12-point deficit with 44 seconds left to win in double overtime. He had 120 text messages piled up by the time he got back to his phone in the locker room.
But one that was just a tad premature stood out above all the rest.
''My friend had sent me a text message: `Hey man, it's been a great season. You did all you could do,''' House said.
Time stamped a few minutes later was one backtracking.
''Then the next thing you know bam: `Way to pull it out,''' House said the text said before cackling. ''That's probably the most memorable one.''
No one on the team was surprised to see House bounce back late in that game after a start where he missed his first nine shots and had three turnovers.
''He's never met a shot that he doesn't like and he's never met a shot that he won't take,'' coach Billy Kennedy said smiling. ''Offensively that's a good thing and sometimes he takes some tough shots. That's just his mindset and he's got the green light. Sometimes we tell him put it on yellow. That's just how he's wired and that's what we want him to do.''
The 6-foot-7 House, who leads the Aggies with 15.8 points a game, said the rigors of Southeastern Conference play helped him to handle what happened early in A&M's second round game. He said every conference game was a struggle as teams began to game plan to slow him down.
''I'm pretty confident and I know all the hard work will pay off,'' he said. ''So I just try to skip over that possession if I take a bad shot or miss a shot or turn it over or anything and I just try to think about the next possession.''
The senior making his first tournament appearance is in his second season at Texas A&M after transferring from Houston following his sophomore year. He missed the first three games of last season waiting on a waiver from the NCAA that allowed him to play without sitting out a year and he had to sit out the last four games of the year with a foot injury.
''It's been a long road for me,'' House said. ''So just being here I'm embracing every moment and just taking advantage of the opportunity that the man upstairs gave to me.''
House said he never doubted he made the right decision in transferring to Texas A&M, saying he made the move because he wanted to play in a bigger conference. He believes his time at A&M has helped make him a more complete player and a better person.
Along with leading the Aggies on the court and going to class, House is also a doting father to 9-month old daughter Ava. Photographers captured House embracing his young daughter moments after A&M's big win on Sunday night, a touching moment that he cherished.
She's far too young to understand what daddy does or what March Madness means, but the youngster is a big fan of the sounds of basketball.
''She goes to sleep. She likes the noise,'' House said. ''When we're at the game she's tired. But when we're at home and we're trying to get her to go to sleep and it's quiet she's like: `Well I'm up. Y'all got to get up and play with me.'''
He's happy little Ava has been there to celebrate his recent success and can't wait to play in front of her again.
''A lot of people don't know that my daughter means the world to me,'' he said. ''So for people to actually witness that I'm glad they got to see that because it's kind of hard for a college athlete to be able to ... spend time with his daughter because I'm always on the go and I know it can be kind of tough on her mom.
''So I try my best every time I see her, every time I'm with her to enjoy their company and share the moments with them.''
---