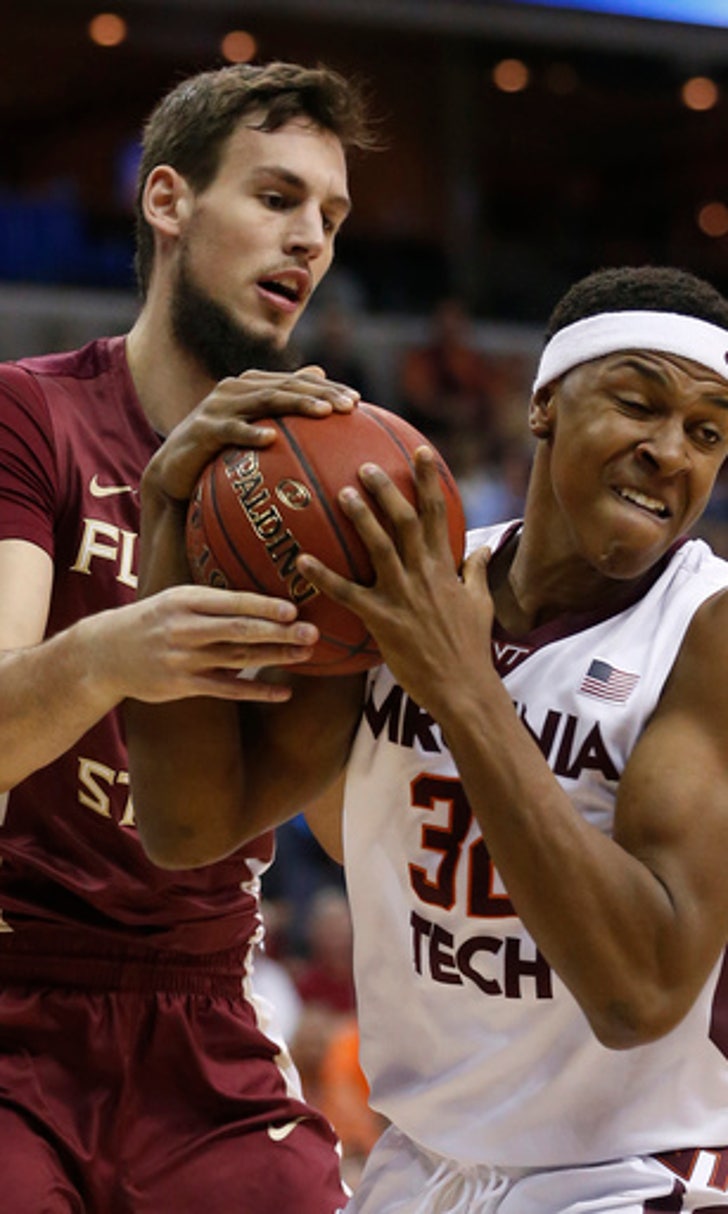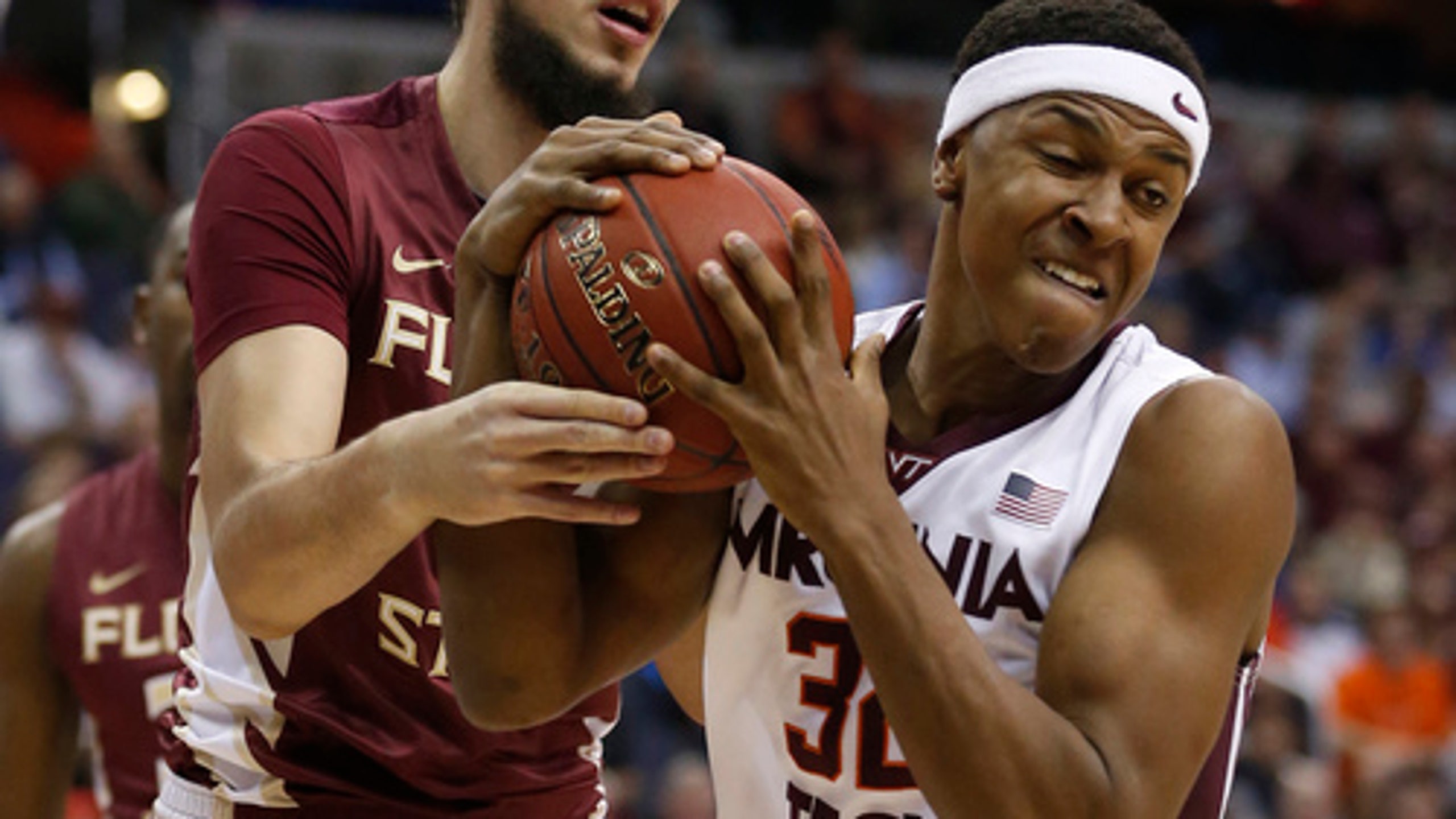 Hokies facing new concept in 2016-17: Expectations
BY foxsports • October 24, 2016
BLACKSBURG, Va. (AP) Buzz Williams has coached Virginia Tech for two seasons with low expectations from outside as a motivational tool.
He won't have that card to play this year because of what the Hokies accomplished last season.
The Hokies (20-15, 10-8 Atlantic Coast Conference) were the surprise of the ACC last season. They beat two teams ranked in the top 10, and closed the regular season with six consecutive victories in ACC play, their longest in-conference winning streak since they won eight straight in the Southern Conference in the 1964-65 season.
The Hokies have their top four scorers back, led by Zach LeDay (15.5 ppg, 7.9 rpg) and Seth Allen (14.4 ppg), get Ahmed Hill (8.7 ppg in 2014-15) back from knee surgery and welcome sharpshooting transfer Ty Outlaw this year.
One viewpoint the Hokies don't welcome is talk that success will change their approach.
''I don't really think he's got to create motivation for us,'' LeDay said of Williams. ''I mean, we know what type of team we are. We don't bring in five five-star, top-20 players out of high school every year, so we know what type of team we are. We know we're going to have to give it our all every night and every night's going to be a battle.''
The us-against-them mentality might be a harder sell for Williams this year, especially with the Hokies expected to be a preseason Top 25 consideration, but he said he's not planning to change the way he views the accolades.
''Once you get past the top 10, 12, 15 teams, then everybody is just kind of searching,'' he said. ''`Let me reach for this team. I like how they're going,' and I think that that's probably what's happening to us a little bit. We kind of finished semi on a good note over the last month of the season. It sounds good. It looks good.''
For the first time in his tenure with the Hokies, Williams and his staff will have ample talent available. He has seven returnees that played significant minutes last season, adds Hill and Outlaw and freshmen guard Tyrie Jackson (18 ppg as a high school senior) and 6-foot-10 freshman Khadim Sy, who could help immediately defensively.
Some others things to loss for from Virginia Tech in the 2016-17 season:
TALK IS NICE, BUT: A buzz about basketball around campus can be heady stuff to take in for 18-22 year old players, and the Hokies' ability to ignore the hype of expectations and keep doing the things Williams preaches is key, particularly since, after last season, opponents are unlikely to look past Virginia Tech this season.
INCORPORATION: Barring injuries, the Hokies are transitioning from having not enough players to having more than enough, and while Williams loves the idea of having certain combinations on the court together, they must first build the chemistry to make it effective. That will be a significant part of their preseason workouts.
TRIPLE THREATS: The Hokies say Outlaw is likely the best shooter on the team, and he joins a roster on which Justin Bibbs made 76 3-pointers last season, Seth Allen made 44 and two others made at least 20. With a roster still lacking tall depth, their ability to make shots from long range can remain a significant equalizer this season.
MR. ENERGY: Chris Clarke missed 13 games as a freshman with a broken foot, but was a huge energy source when available. He's very athletic, can play every position except center and always provides a spark on the court.
''We were distinctly a different team when he played,'' Williams said.
KINGS OF THE CASSELL: Cassell Coliseum is a difficult place to play when the fans, already right on top of the court fill it up and find reasons to be loud. Making home game must-see events for the student body and community is one of the goals for this season and will only enhance the Hokies' move toward being a consistent ACC winner.
---
Online: The AP's college basketball page: http://collegebasketball.ap.org
---
Follow Hank on Twitter: www.twitter.com/hankkurzjr
---