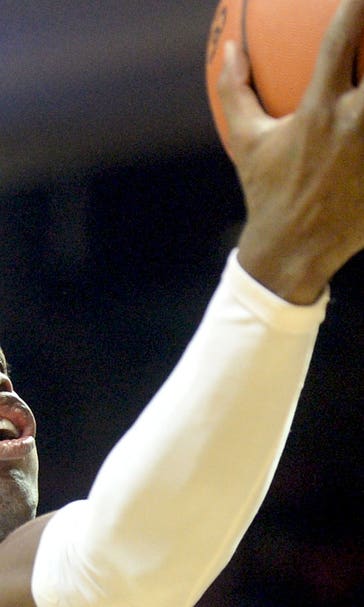 Hield's career-best 33 points carry No. 3 Oklahoma past Creighton
December 19, 2015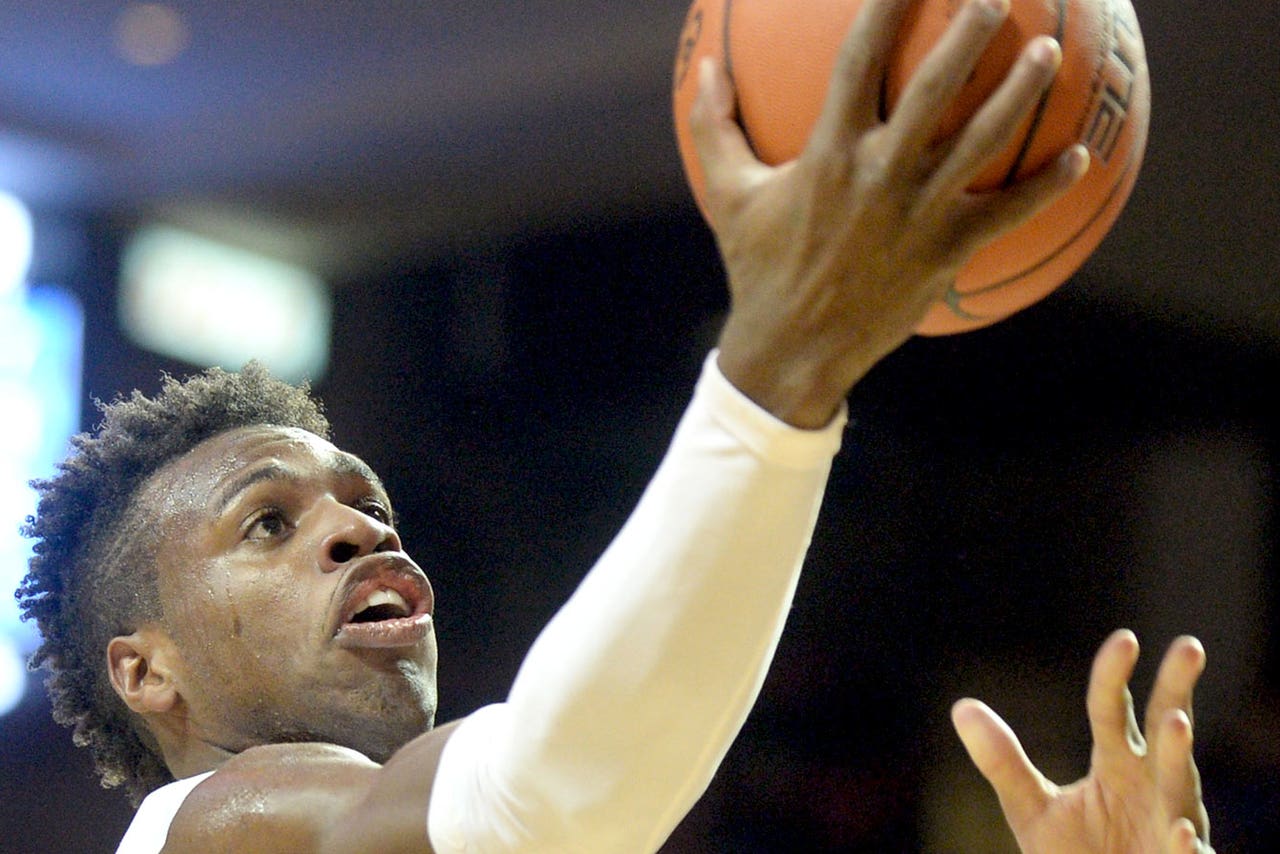 NORMAN, Okla. -- Creighton did so many things right against third-ranked Oklahoma.
One special player spoiled it all. Buddy Hield scored a career-high 33 points to help the Sooners pull away from the Bluejays for an 87-74 win on Saturday.
Creighton cut Oklahoma's lead to 71-68 in the second half before Hield, a preseason All-American, scored nine straight points in 1:22 to give the Sooners with an 80-68 advantage with 3:16 to play.
''It's demoralizing,'' Creighton coach Greg McDermott said. ''You know what he's capable of, and he certainly showed that late against some challenged shots. Last year, he was a shooter. This year, he's a basketball player. There's so much more to his game. He's going to be wearing an NBA uniform next year.''
Hield said he welcomed the opportunity to attack the hoop. Nine of his 12 baskets were 2-pointers.
''Just taking what the defense gives me and just being aggressive,'' he said. ''I've got to stop settling for 3-point shots. I have a tendency of settling too much. Just attacking and being aggressive.''
Jordan Woodard had 15 points and seven rebounds, Isaiah Cousins had 10 points, seven rebounds and seven assists and Ryan Spangler added 15 rebounds for the Sooners (8-0), who have won their past seven games by double digits. The Sooners shot 46 percent from the floor.
Maurice Watson scored 19 points, Cole Huff scored 12 and James Milliken added 11 for the Bluejays (7-4), who stunned Oklahoma 65-63 in Omaha last year.
It was Oklahoma's closest game since its opener.
''I'm not into moral victories, but I am into constant improvement,'' McDermott said. ''I think we've done that. We're moving in the right direction.''
Oklahoma, which entered the game No. 2 in the nation in field-goal percentage defense, held the Bluejays to 36.5 percent shooting.
Creighton scored the first five points, but Oklahoma scored the next 12. The Sooners kept up their efficient shooting and led 45-38 at halftime after Creighton's Khyri Thomas hit a 3-pointer at the halftime buzzer. The Sooners made 6 of 11 3-pointers and shot 51 percent overall in the first half.
The Bluejays cut their deficit to one on a pair of free throws by Watson, but Oklahoma responded with the next six points to force a Creighton timeout. Thomas missed a dunk, then Oklahoma's Dinjiyl Walker made a layup on the other end and Khadeem Lattin got a put-back dunk to make it 66-59.
After Creighton threatened again and cut it to three, Hield's flurry put the Sooners in control for good.
''Buddy was fantastic,'' Oklahoma coach Lon Kruger said. ''He wants the ball in that situation, and his teammates have a lot of confidence in him in that situation. Made a couple of big plays, big shots for us. Not the first time he's done that for us. We expect it to happen again.''
THE FORCE IS STRONG
The Oklahoma athletics department hosted ''Star Wars Day'' and gave away 1,500 light sabers. Fans donning Star Wars costumes at the game had a chance to win exclusive Oklahoma Star Wars hats.
QUOTABLE
McDermott on Hield coming back for his senior year: ''It's refreshing to see a guy stay four years and use that fourth year to his advantage to make sure he improves, and without a question, Buddy has done that.''
COURTSIDE
Eduardo Najera, a third-team All-American and All-Big 12 player for Oklahoma in 2000, attended the game. The crowd gave him a standing ovation.
TIP-INS
Creighton: Made 12 of 26 3-pointers. ... McDermott said he recruited Spangler out of high school.
Oklahoma: Entered the game leading the nation in 3-point percentage while ranking fourth in 3-point percentage defense. ... Cousins had five assists in the first half. ... Outrebounded Creighton 26-19 in the second half. ... Committed just 10 turnovers. ... Lattin had a career-high six blocks.
UP NEXT
Creighton: Hosts North Texas on Monday.
Oklahoma: Plays Washington State in the Diamond Head Classic on Tuesday.
---