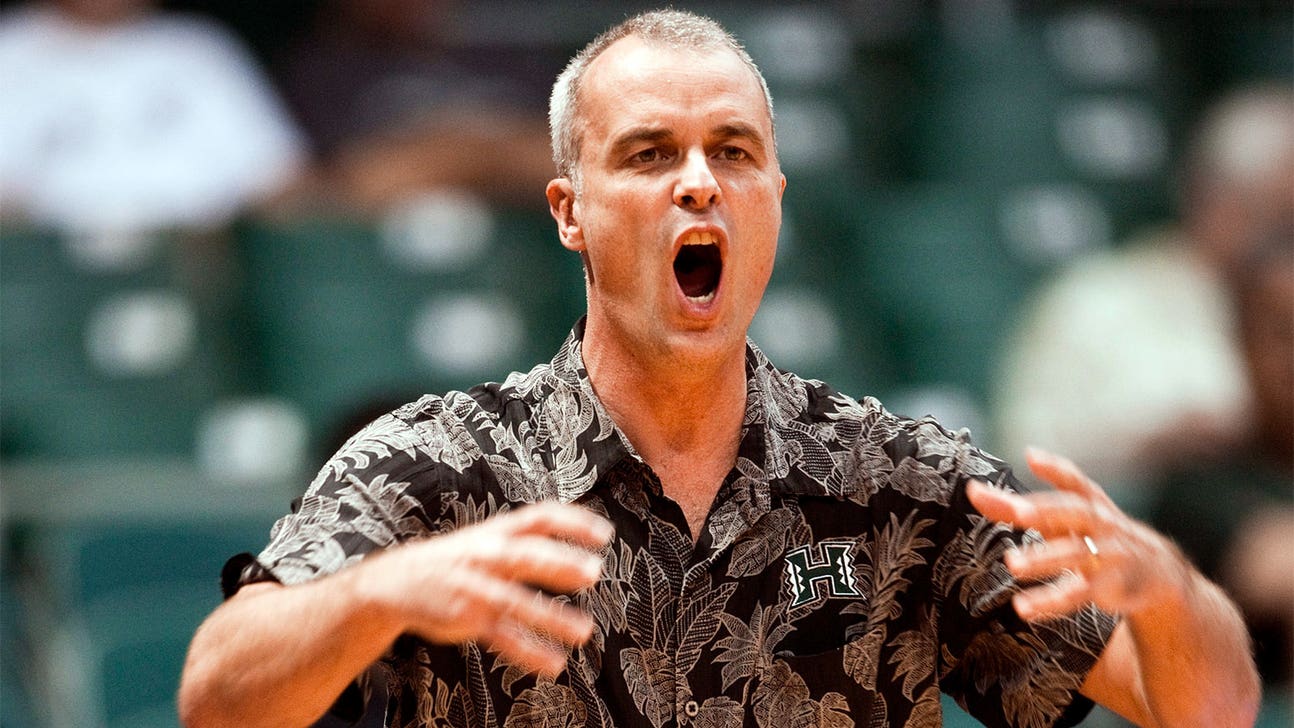 Hawaii fires coach Gib Arnold two weeks before season
Published
Oct. 29, 2014 11:50 a.m. ET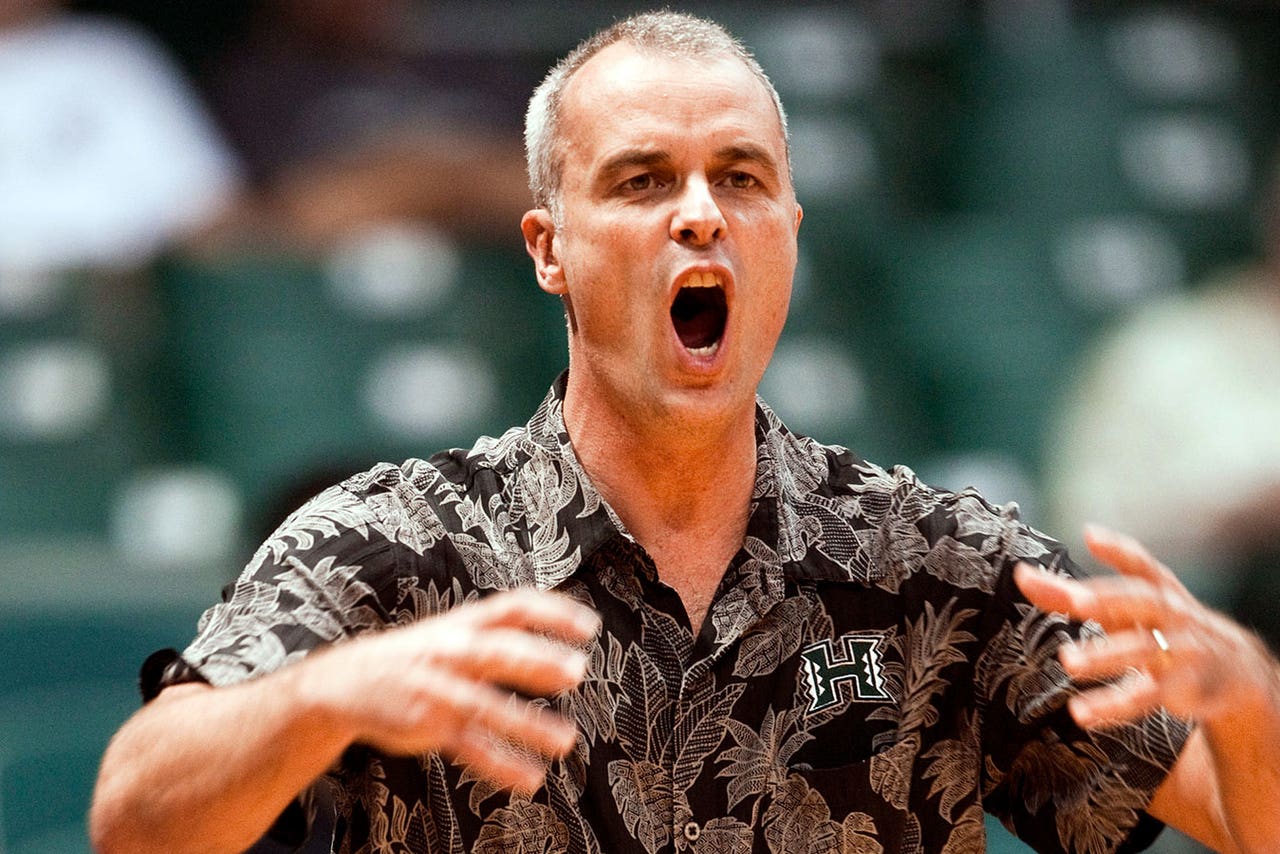 Hawaii has fired its head basketball coach a little more than two weeks before its first regular-season game.
The university announced Tuesday that it had fired head coach Gib Arnold, who had been with the program for four years in his first Division I head coaching job, and assistant Brandyn Akana.
Arnold compiled a record of 72-55 over four years, including 20-11 last year.
The school has been under investigation since March by the NCAA. The university earlier this year self-reported a Jan. 9 incident in which "a men's basketball coach submitted an altered document that was essential for admissions purposes," according to information obtained by the Honolulu Star-Advertiser.
School officials did not list reasons for the dismissals of Arnold and Akana.
"These painful but critical steps are being taken in an effort to strengthen our athletics program and to do right by our student athletes and students in general," athletic director Ben Jay said in a statement. "We appreciate the work of Gib and Brandyn and wish them both the best in the future."
Arnold issued a statement that said he was being fired "without cause," meaning the university did not have to prove a reason.
"It pains me that they are taking my team and career away based on unknown allegations from unknown sources that have not been proven and that I have never been able to defend," he said.
Arnold will be paid the rest of his $344,000 annual salary.
Associate head coach Benjy Taylor, who with Akana joined Arnold in his first season, was named interim head coach. Taylor led the team in a practice Tuesday.
"We needed to get on the floor and be with each other," Taylor said. "(The players) are very, very upset right now. They just lost a family member, a patriarch. . I thought they needed to get on the floor and sweat a little bit and just try to move forward somehow."
Taylor, a former head coach at Chicago State, said he does not plan drastic changes to the team's system. Hawaii opens its season on Nov. 14.
---