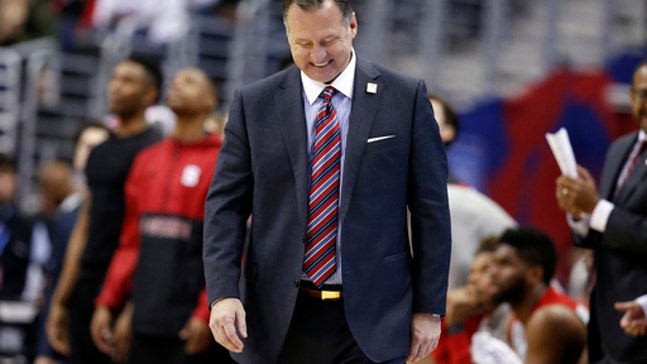 Gottfried, Wolfpack focused on returning to NCAAs next year
Published
Mar. 15, 2016 7:19 p.m. ET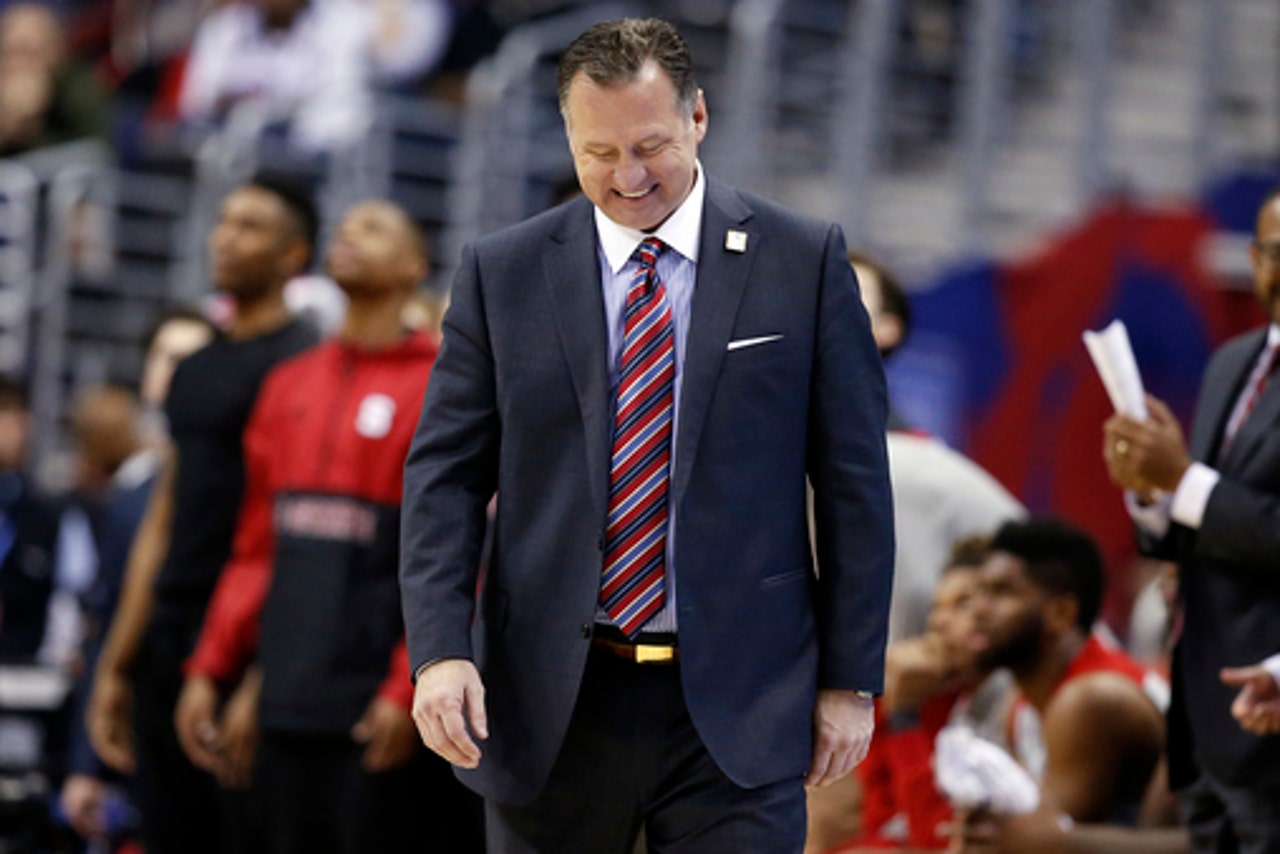 RALEIGH, N.C. (AP) Mark Gottfried spent his first four years at North Carolina State building up a program that had rarely reached the NCAA Tournament over two decades.
This season marked the first time his Wolfpack hit a bump with no postseason and a losing record.
''The final record, you have to own it,'' Gottfried said Tuesday in a phone interview with The Associated Press. ''I have to own it and our players have to own it. It is what it is, so we're not happy about it all. That's not something we look at and say that's acceptable.''
North Carolina State (16-17, 5-13 Atlantic Coast Conference) started the year with nine scholarship players, then lost West Virginia transfer Terry Henderson to an opening-night ankle injury before finishing with a short-handed and banged-up roster.
The Wolfpack had missed the NCAAs for 15 of 21 seasons since Jim Valvano's tenure. Gottfried's first four teams all went and two reached the Sweet 16, but this group fell short and lost nine games by seven or fewer points.
''We have gotten used to being in the tournament,'' he said. ''And I think that's a good thing, to expect it. ... I have to do a better job. Our players have to get better this spring and summer so that we make sure we can be back in the tournament and have a team that can hopefully advance in the tournament.''
The Wolfpack's offseason will include hiring a new assistant coach, preparing young reinforcements to play and getting healthy.
Henderson returned to limited workouts after surgery but never practiced fully. Junior Lennard Freeman ended the year with a ''reoccurring'' stress reaction in the same right leg that required surgery last summer and freshman Maverick Rowan had a sore left foot.
On Tuesday, the school said sophomore Cody Martin has a stress reaction in his right foot.
It's unclear whether all-ACC junior and league-leading scorer Anthony ''Cat'' Barber (23.5 points) will pursue a professional career. New rules allow college players to work out with an NBA team or at the scouting combine and still return to school.
Gottfried said he expects Barber will go through the process - ''That's what he's communicated to me, that's been my recommendation to him,'' he said - and that the decision ''is going to take some time.''
North Carolina State is expected to return its next six scorers and adds Charlotte transfer Torin Dorn Jr. - the Conference USA freshman of the year in 2015 - and five-star point guard recruit Dennis Smith Jr., who enrolled in January while rehabbing a knee injury.
Gottfried must also hire a replacement for assistant Rob Moxley, who is becoming the team's director of player personnel after a life-threatening health scare that left him hospitalized for several days last spring.
''Part of me is very excited but the other part is realistic,'' Gottfried said of next year. ''And just because we're going to get older doesn't mean we'll be better. We have to put a lot of work in to get better.''
---
Follow Aaron Beard on Twitter at http://www.twitter.com/aaronbeardap and the AP's college basketball site at http://collegebasketball.ap.org
---