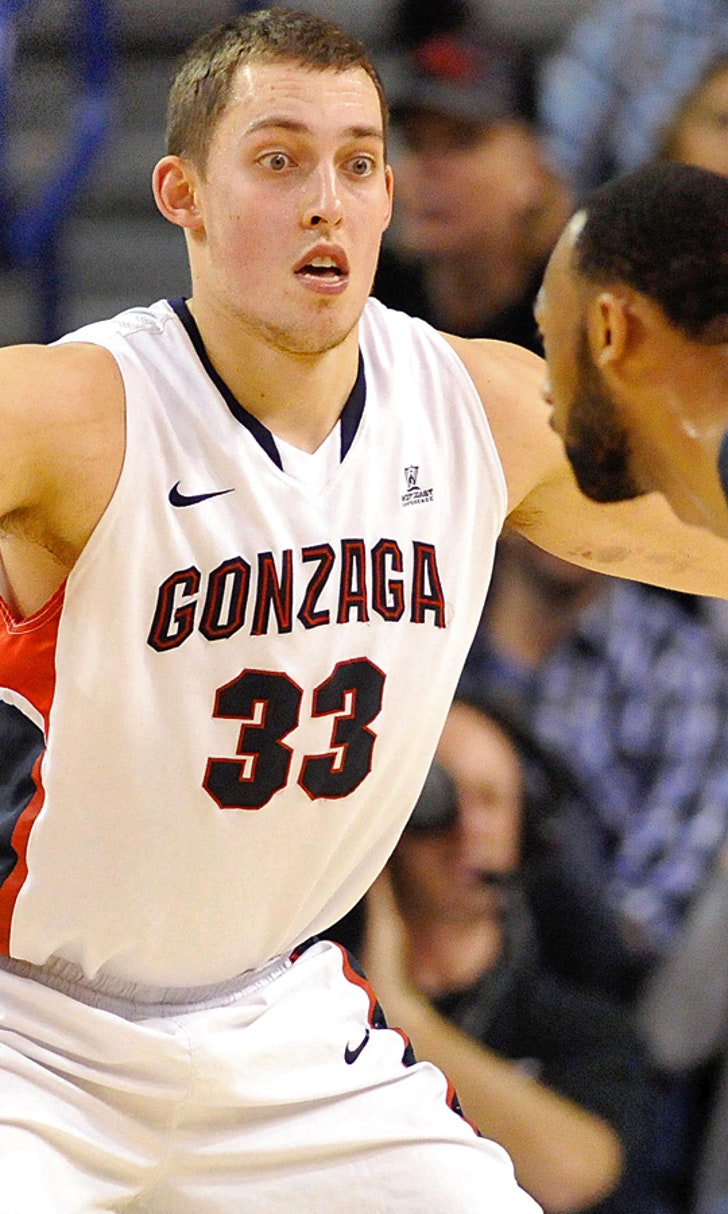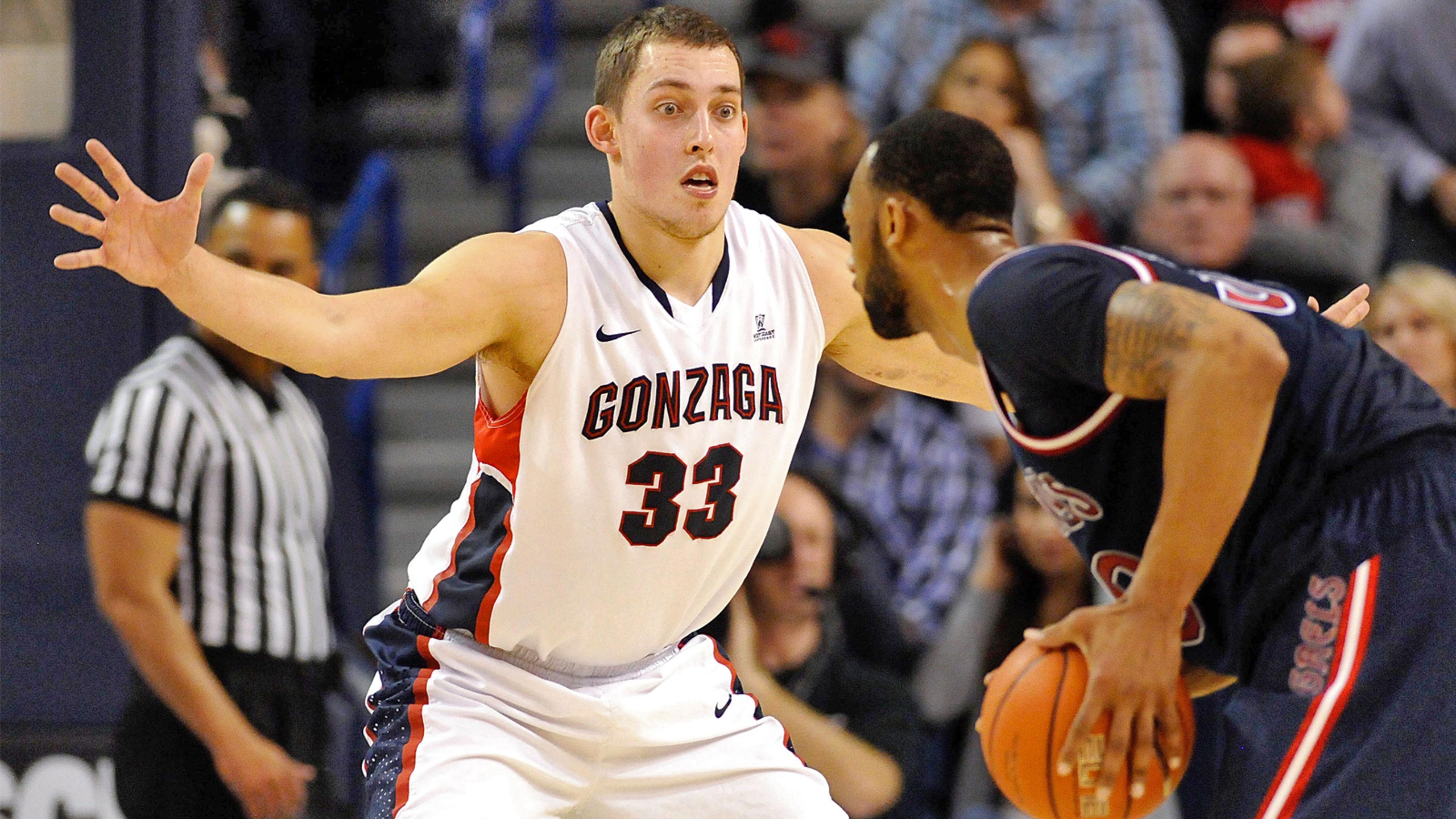 Gonzaga can take down Calipari's great Kentucky juggernaut
BY Stewart Mandel • February 9, 2015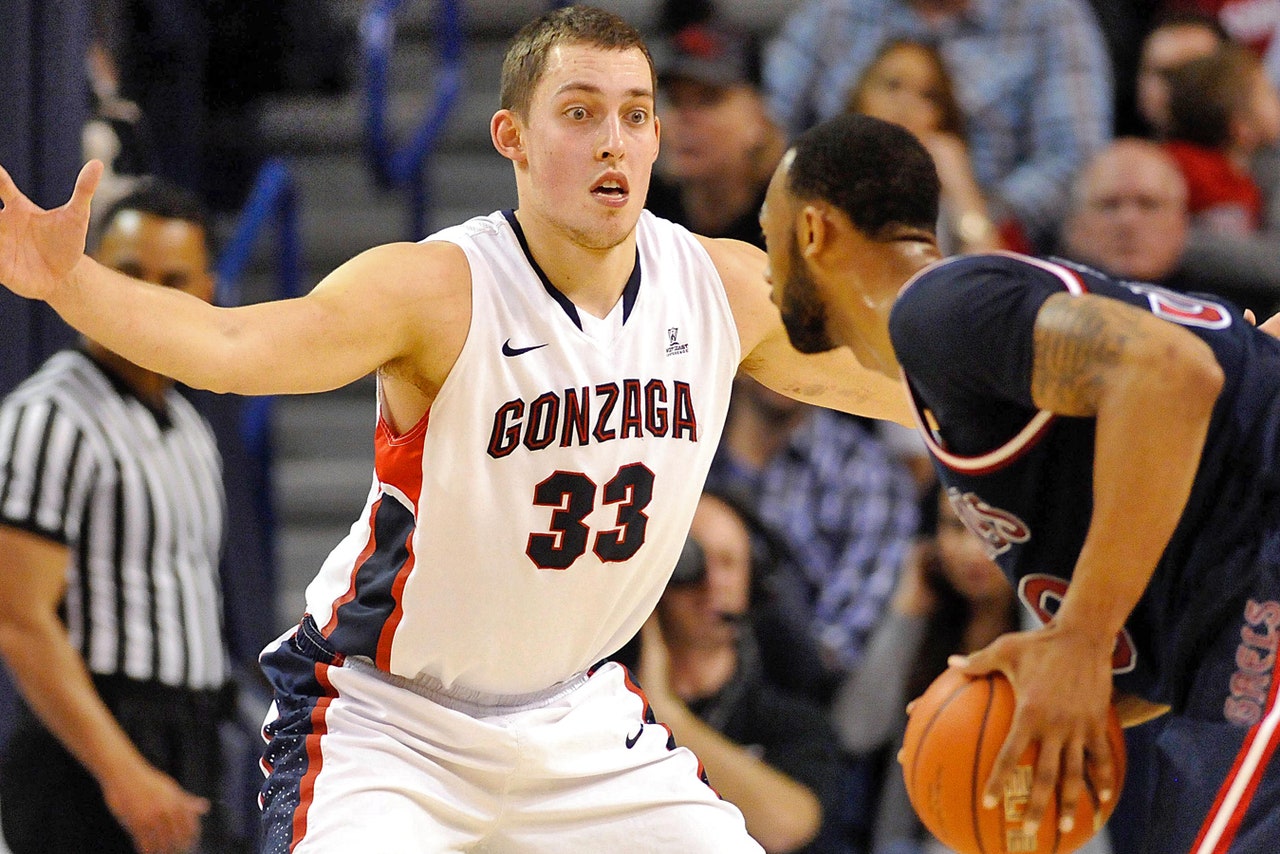 SANTA CLARA, Calif. -- A raucous crowd pulled out all the stops to try to frazzle its heavily favored opponent. The student section chanted "EAT-A-SALAD" while a hefty big man shot free throws and swayed en masse during TV timeouts. A three-point gunner got hot and helped the home team build and hold a lead into the early second half.
Ultimately, though, the giants in blue pulled away to win comfortably, shooting a staggering 69 percent for the game, to remain undefeated in a conference where they're vastly better than all of their opponents.
No, this wasn't No. 1 Kentucky rolling through the SEC. This was the Wildcats' closest competitor in the polls, No. 2 Gonzaga, dispatching overmatched WCC foe Santa Clara last Thursday in the Broncos' 4,700-seat gym. Afterward, Gonzaga coach Mark Few marveled at his own team, which, as he describes it, sounds an awful lot like that juggernaut in Lexington.
"It's crazy what these guys have done this year," Few said of the 24-1 'Zags. "We try to pinpoint where we have advantages, and the guys are selfless enough to go to those things and not get too caught up in their own personal agendas."
You know you've got a good team when a reporter asks: "Is that the benefit of having a deep team with no real weaknesses at any of the five spots on the court?" And when Few essentially agrees with that seemingly hyperbolic premise.
"It's definitely different than what we've had in the past," said Gonzaga's coach the past 16 seasons. "We can score at all five spots at any time."
Undefeated Kentucky figures to be college basketball's heaviest favorite entering March since UNLV two-plus decades ago. Those looking for the team that might match up best with the Wildcats if they meet in the tourney really ought to tune in to one of Gonzaga's 11 p.m. ET WCC games.
Few's team boasts no surefire lottery picks or one-and-done phenoms, but it does possess one of the nation's tallest rotations and six players who average at least eight points per game -- very Kentucky-esque.
The difference, of course, is that John Calipari's program has reached three Final Fours and won a national championship over the past four seasons. As is well-documented, Few's program, by contrast, has made a habit of faring better in the regular-season rankings than the NCAA tournament, having never made it past the Sweet 16. They haven't even gotten even that far since 2009. Thus, there will be much-warranted skepticism of the 'Zags until they prove otherwise.
But numerous metrics back up the widely held opinion that this in fact the best team of Few's tenure. The 'Zags rank third nationally in offensive efficiency, per KenPom.com, rivaling the 2013 team that garnered a No. 1 NCAA tournament seed. But this squad also boasts the second-highest defensive rating (27th) of his tenure. They also rank No. 2 in two-point field-goal percentage (58.3) and No. 12 in three-point percentage (40.3).
More to the point -- just watch them. They're the rare contender outside of Lexington that boasts three players 6-foot-10 or taller among its top six scorers in forwards Kyle Wiltjer (16.4 points per game) and Domantas Sabonis (9.9 PPG, 7.2 RPG) and 7-1, 288-pound space eater Przemek Karnowski (10.7, 6.0). As Few says of Karnowski: "He's an entity that's just not out there in college basketball." Gonzaga started out against smallish Santa Clara by relentlessly feeding Karnowski until the Broncos finally gave in and started doubling him.
At which point the 'Zags can lean on another rare commodity, their four-year starting backcourt tandem of Kevin Pangos and Gary Bell Jr. Gonzaga does not rely heavily on the 3-pointer, but when it does, Pangos (.458) and Bell (.398) usually deliver.
And as if they needed more experienced talent, Few added USC graduate transfer Bryon Wesley (10.8 PPG) in the offseason. The 6-4 wingman, who averaged 17.8 points per game for the Trojans as a junior, is merely one of five 'Zags who average double-digit scoring. All of whom bring their own unique skill set.
"All the pieces kind of fit together," said Wiltjer, a transfer from … Kentucky, of course. "We have a lot of guys that can score, and now we're trying to learn how to get stops when we need them. Going forward I think that's going to be a great combination come March."
Ah, March. The month where Gonzaga first burst onto the national scene by reaching an Elite Eight and two Sweet 16s from 1999-2001. Now, it's such a respected program that Sweet 16s are often viewed as a disappointment. The "overrated" chant reared its head most recently two years ago when the first Gonzaga team ever to garner a No. 1 seed -- having gone 31-2 to earn it -- bowed out in the round of 32 to ninth-seeded Wichita State, itself an eventual Final Four team.
This year's 'Zags will certainly be on the short list of contenders for the top line, though on paper their best wins of the season -- against SMU, Georgia, St. John's and UCLA -- don't compare with those of teams like Virginia, Duke and Kansas. On the other hand, its sole defeat was a 66-63 overtime game at fellow top-10 team Arizona.
Unfortunately, the 'Zags get few opportunities to impress the committee playing in this year's downtrodden WCC. Its highest-ranked remaining opponents, Saint Mary's (Feb. 21) and BYU (Feb. 28), still fall outside of the RPI top 50. But beyond building resumes, it's fair to wonder whether Gonzaga's January and February schedule fails to properly test it for March, a notion Few disputes. On Saturday, San Francisco stayed within one shot until just over four minutes remained before Gonzaga closed out the Dons, 81-70.
"It's hard for everybody this time of year," he said. "[Opponents] get their greatest crowd of their lives to play in front of. That's pretty much what we face night in, night out. While it's not the high-level athletes of the Big 12 or the Big Ten or whatever, it's a crazy-skilled league where you see five-men popping out to shoot the 3. You don't face that in other leagues.
"We're not getting the same stuff maybe you're playing every night in the Big 12, but it's a different deal. It's a Super Bowl game every time we play."
Wiltjer, a Portland, Ore., native, has a unique perspective, having played as a freshman for the Kentucky team that cut down the nets in 2012. Now, his current team sits one spot behind his former team at the top of the polls. But he's also gone from spending February battling Florida to tussling with Pacific instead.
"We hope we get everyone's best shot," he said. "At the end of the day we just want to get ready for March."
At the very least they're better built for it this time around. Really.
Stewart Mandel is a senior college sports columnist for FOXSports.com. He covered college football and basketball for 15 years at Sports Illustrated. You can follow him on Twitter @slmandel. Send emails and Mailbag questions to Stewart.Mandel@fox.com.
---