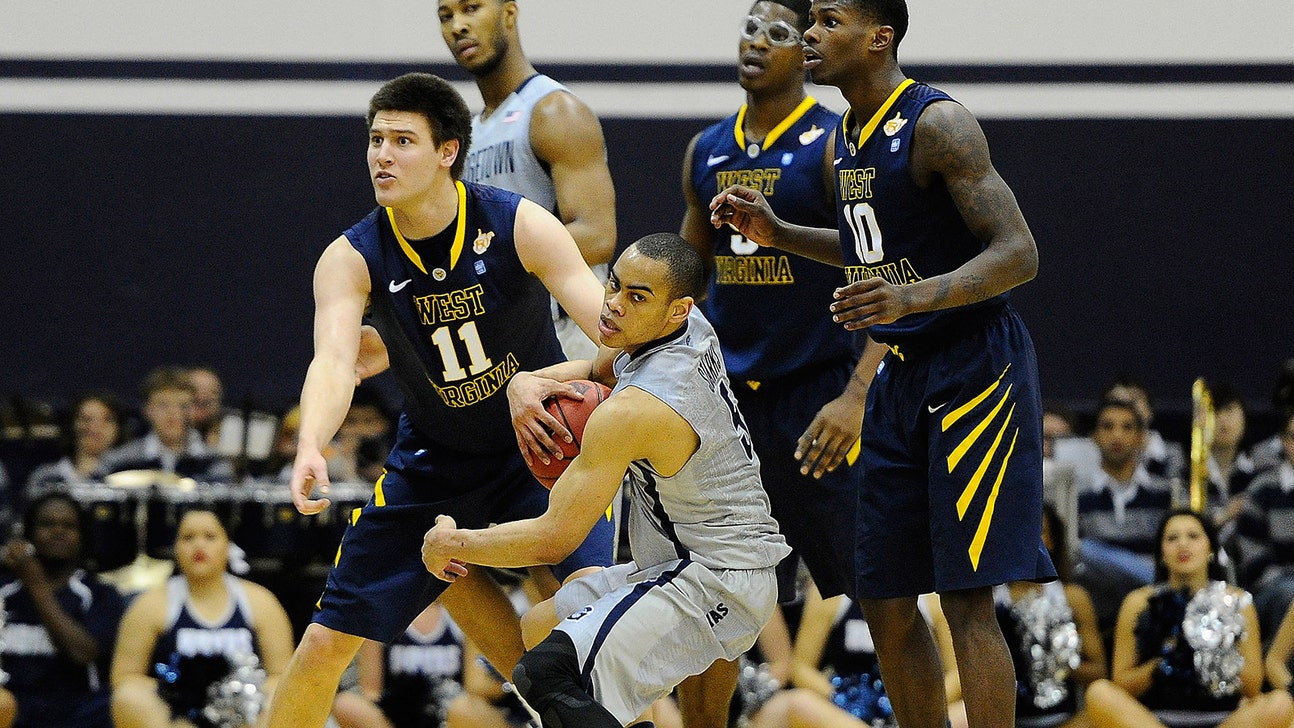 Georgetown uses strong second half to beat West Virginia in NIT
Published
Mar. 18, 2014 9:20 p.m. ET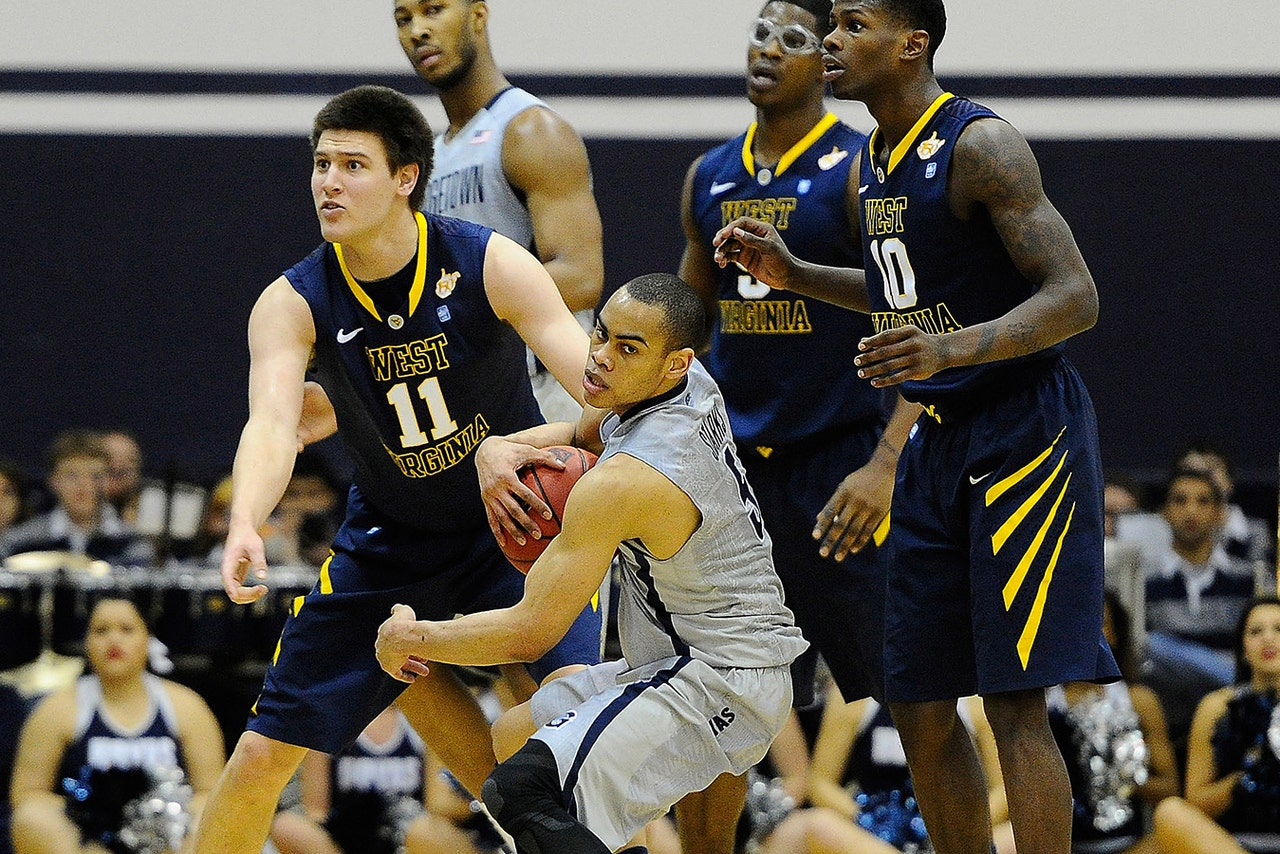 If nothing else, Georgetown's first-round NIT victory over West Virginia shows yet again that it's just too bad the Hoyas don't have a Goldilocks-size arena.
Their usual home, the Verizon Center, is too big. It's hosting the circus this week, so Tuesday's 77-65 win was played before 2,133 fans at their on-campus practice gym. It's far too small, but the students pack the place and create an ear-splitting home-court advantage the Hoyas rarely see.
"It was unbelievable, the energy that we got from the fans," coach John Thompson III said. "The students, the young alums, the old alums. It was a great environment. ... I wish we could have that environment at the Verizon Center."
Senior Markel Starks, whose last game could come any day, played off the crowd while scoring 14 points and grabbing a career-high seven rebounds. His backcourt mate, D'Vauntes Smith-Rivera, had a season-high 32 points and 10 rebounds.
"I just had fun," Starks said. "The energy from the crowd translated to us, and I just wanted to give it back."
It was Georgetown's first game on campus since 2009. Fans and alumni can dream all they want about a "just-right" place that would hold maybe 10,000, but the only plans on the drawing board are for a badly needed facility that will contain more practice space, weight rooms and locker rooms.
And, as much as he'd like to, Thompson can't afford to play even one regularly scheduled game a year in a place that seats just over 2,000.
"At the end of the day, we have some financial responsibilities," the coach said. "And much as it's a great environment, I think playing here we lose a lot of money that we could gain even on a bad-attended day at the Verizon Center."
The Hoyas will go on the road for Round 2 with a visit to Florida State, which beat Florida Gulf Coast on Tuesday.
Georgetown got out of Round 1 by pulling away in the second half, ending a five-game losing streak to the Mountaineers in the schools' first meeting since West Virginia left the Big East to join the Big 12 in 2012.
Juwan Staten scored 23 points to lead the Mountaineers (17-16), but Eron Harris went 2 for 7 from 3-point range and Remi Dibo went 0 for 7.
West Virginia coach Bob Huggins downplayed the noise factor in the small gym. Summing up the season, he said he didn't have enough players fully committed to basketball -- and that it showed against Georgetown.
"I think we had some guys who certainly could have played a lot harder," Huggins said.
The Hoyas shot 37 percent in the first half and 52 percent in the second. Smith-Rivera made a layup and a 3-pointer in an 8-0 run that gave Georgetown the lead for good early in the second half, and Nate Lubick's dunk with 6:18 to play gave Georgetown the first double-digit lead of the game.
"We haven't guarded all year," Huggins said. "If we can't outscore you, we're not going to win, which is a terrible, terrible way to be."
---