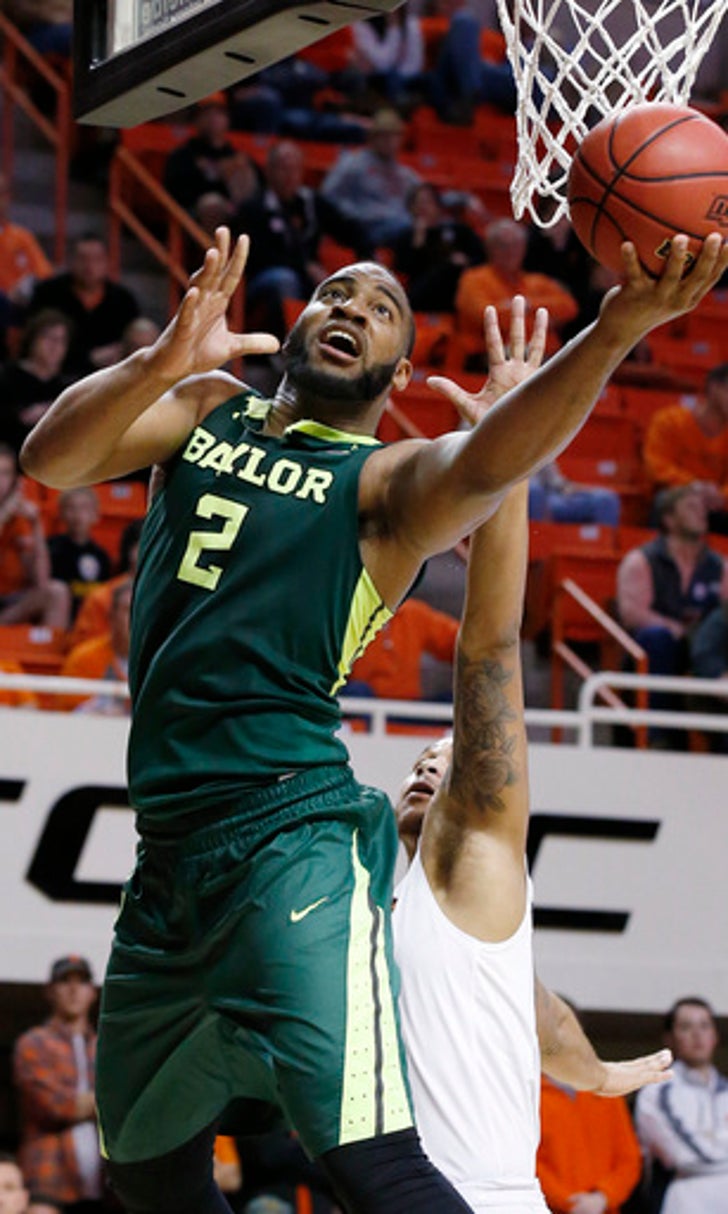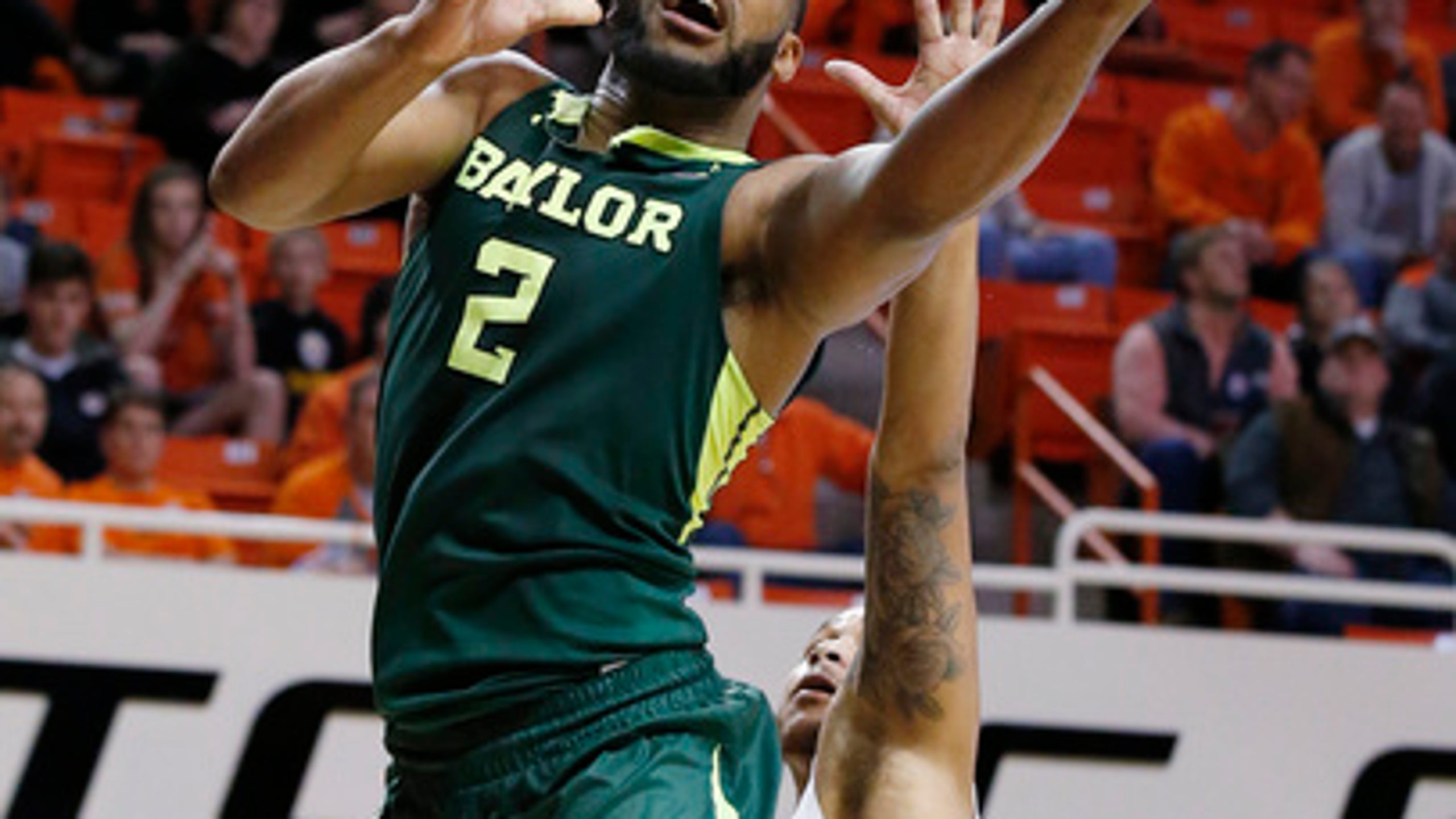 Gathers' big 2nd half leads No. 17 Baylor past Oklahoma St.
BY foxsports • January 28, 2016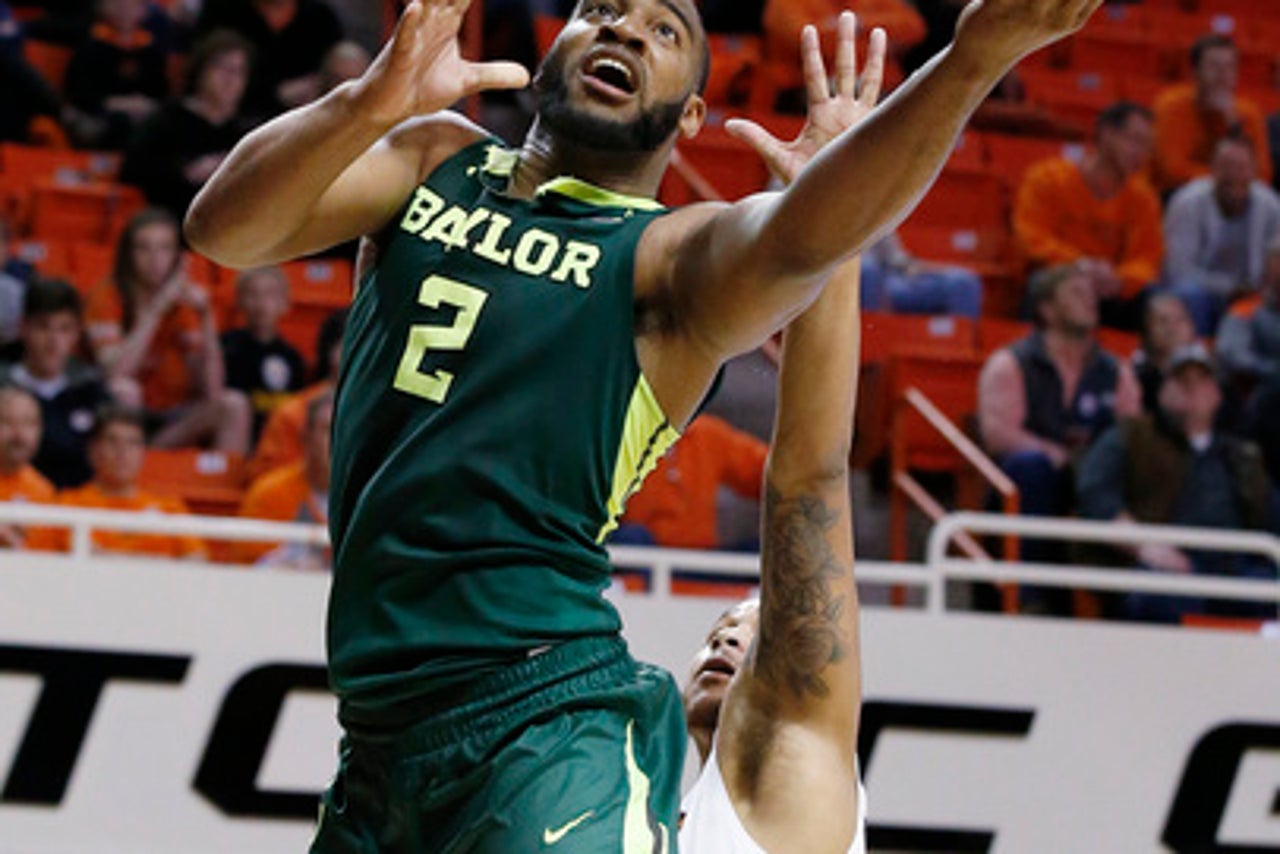 STILLWATER, Okla. (AP) Rico Gathers scored 14 of his 16 points in the second half to help No. 17 Baylor defeat Oklahoma State 69-65 on Wednesday night.
Gathers also had nine rebounds and made a critical free throw in the closing seconds. The preseason all-Big 12 selection had scored in single digits three of his previous five games and scored just two points Saturday against No. 1 Oklahoma.
Taurean Prince scored 17 points and Lester Medford added 12 for the Bears (16-4, 6-2 Big 12), who moved into a tie with West Virginia and Oklahoma atop the conference standings.
It's just the third time in 20 years Baylor has swept the regular-season series with the Cowboys.
Chris Olivier scored 17 points, Leyton Hammonds scored 12 and freshman Jawun Evans had nine points and a season-high 10 assists for the Cowboys (10-10, 2-6), who have lost six of seven.
Ishmail Wainright's bucket in close gave Baylor a 66-63 lead with 32.2 seconds to play. Baylor shot 48 percent in the second half.
Olivier scored to make it a one-point game. Oklahoma State fouled Prince with 16.2 seconds remaining, and he made both free throws.
Evans missed on a drive, and Gathers rebounded with 8.5 seconds left. He missed the first free throw, but made the second to put the game out of reach.
Oklahoma State ran out to a 17-7 lead to set the tone early, but Baylor chipped away the rest of the first half and cut its deficit to five at the break.
Evans had seven assists in the first half to lead an efficient attack. The Cowboys had assists on 10 of their 13 baskets before the break. Solomon, who averages 3.4 points a game, scored all seven of his points in the first half.
Gathers made three baskets in the first two minutes of the second half to trim Oklahoma State's lead to 34-33. The Bears finally pulled ahead with just under 14 minutes remaining and led until Joe Burton's 3-pointer put the Cowboys up 61-60 with 3:47 to play.
TIP-INS
Baylor: Baylor won 79-62 on Jan. 5. ... Johnathan Motley fouled out with eight points and seven rebounds.
Oklahoma State: The Cowboys wore special tribute jerseys on the 15-year anniversary of the plane crash that killed 10 people involved with Oklahoma State athletics. The jerseys featured ''Cowboys'' in script lettering across the front, similar to those worn in the late 1990s and early 2000s. The 10 names were announced before the game, and a moment of silence followed.
UP NEXT:
Baylor hosts Georgia on Saturday.
Oklahoma State plays at Auburn on Saturday.
---
This version corrects the conference standings in the third paragraph.
---